Exploring the relationship between engagement & performance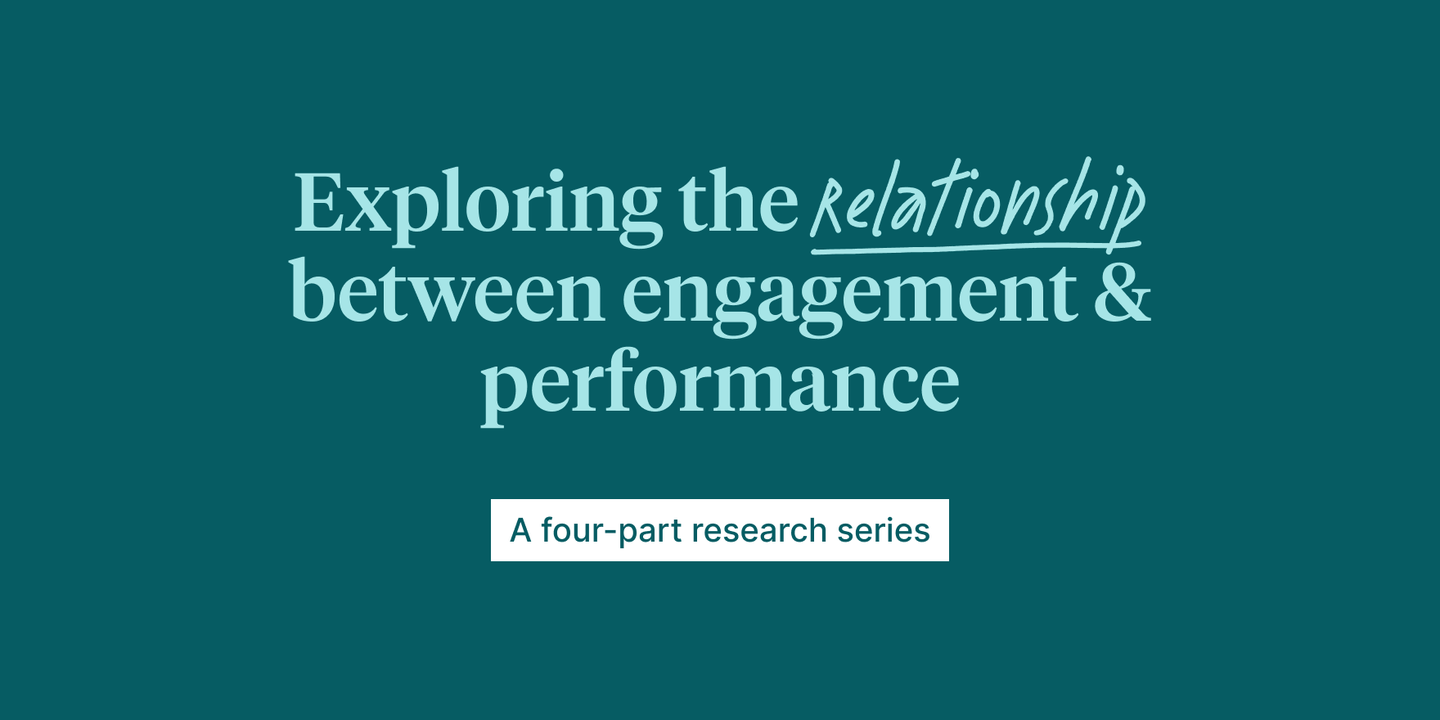 What is the relationship between employee engagement and performance?
This question has already been studied at length. However, as is the case for most academic research, these studies only looked at a single company or a few employees. In fact, the largest study we found looked at just 5,000 employees.
What these numerous studies haven't been able to do, because of limited sample size, is explore the relationship between engagement and performance for different performance buckets. This is something our people science and research team are uniquely positioned to do. Our platform allows us to analyze employee experience and performance data from the thousands of companies that use Culture Amp to conduct surveys and performance reviews. As a result, we're able to be more granular in our research and focus on the employees that leaders most want to engage and retain: high-performing employees.
Sound like the kind of research that could help you? We hope so because we're publishing a blog series over the next three weeks sharing what we discovered about the relationship between employee engagement and work performance.
First, we'll share our methodology – and give you a sneak peek at our findings!
Our methodology
Our people scientists analyzed employee experience and performance rating data from over 200,000 employees at 741 companies, collected between June 2020 and June 2022.
By analyzing the labels and distribution of their rating scales, we were able to standardize employees into four categories:
Sets a New Standard (High performers) - These are truly high-performing employees (ranges from 0-20%, median is 8%)
Often Exceeds Expectations (Good performers) - These employees perform very well, often above expectations (median 34%)
Consistently Meets Expectations (Solid performers)- These are solid-performing employees, and the plurality falls into this bucket (median 44%)
Needs Development (Under performers) - These low-performing employees are typically a small proportion of the workforce (ranges from 0-20% of company, median is 4%)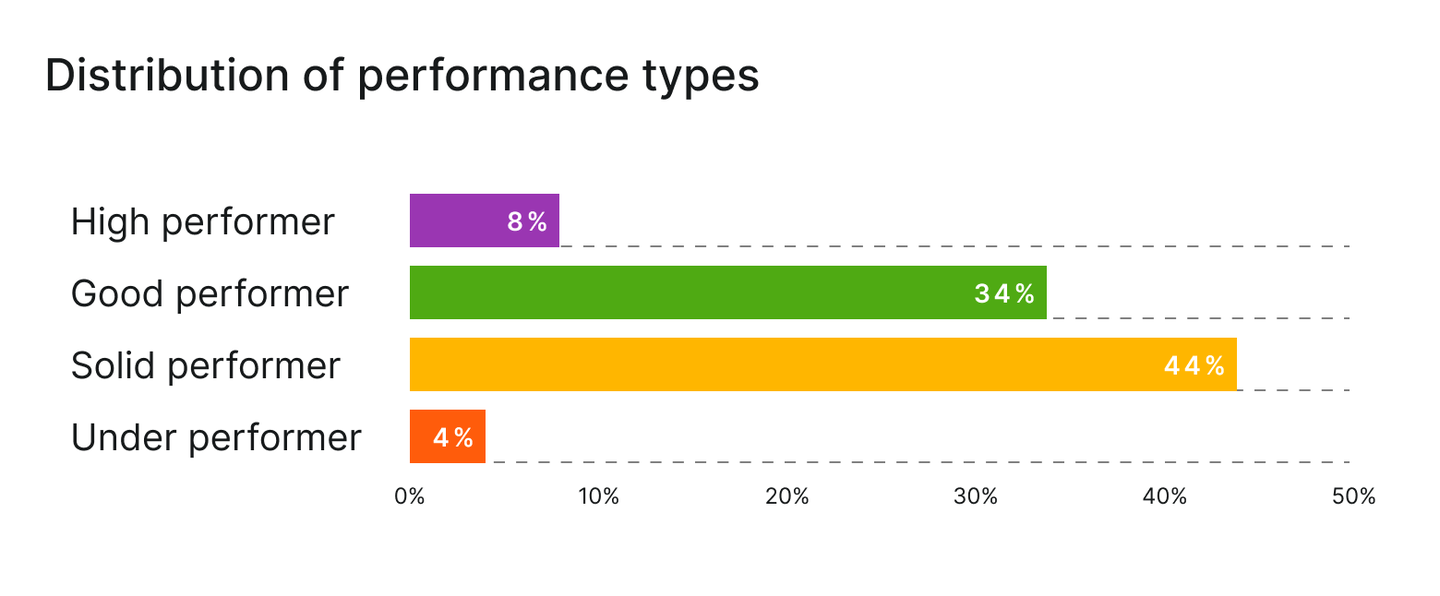 Then, we connected the employees' survey responses to their performance ratings. Because we used data from a two-year period, we could see how performance influences engagement – and vice versa.
What we found – and what you can expect
Some of our findings were just what we expected. For example, our research validated:
High-performing employees are the most engaged.
Low-performing employees are the most likely to leave and to experience an involuntary exit.
Our people scientists also uncovered some unexpected and exciting trends and insights – but you'll have to wait to see what these are. Over the next three weeks, look forward to our findings on:
We'll be publishing the research straight to the Culture Amp blog and linking to them from this initial article! To ensure you don't miss out, bookmark this page or subscribe to the People Geekly newsletter to get the latest HR insights, news, and events – straight to your inbox.
Want a deeper dive? Hear Fresia Jackson, lead researcher, speak about our findings at Culture First Americas 2022! Watch the on-demand session, "How to engage, retain, and multiply your high-performing employees."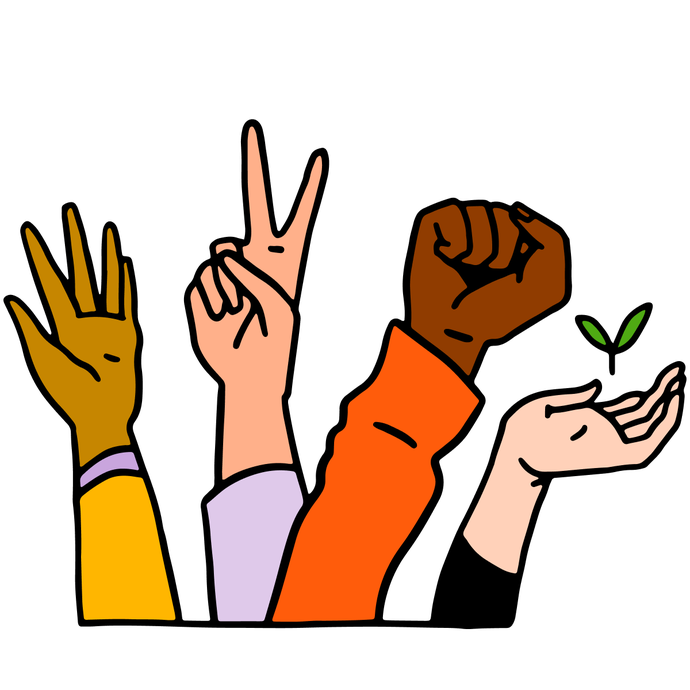 Get more insights at Culture First EMEA
Get early access to the research, hear from thought leaders and industry experts, and connect with the community on Mar 22, 2023.
Register now
Authors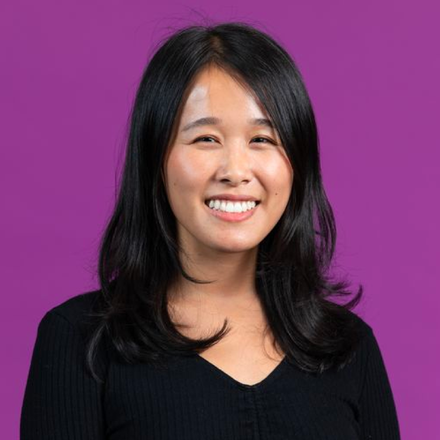 Senior Content Marketing Manager, Culture Amp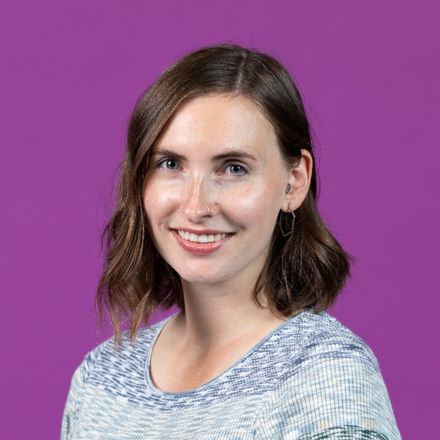 Lead Research People Scientist, Culture Amp
Build a world-class employee experience today