What we learned at Culture First 2021
The first event in the 2022-23 Culture First global event series is coming up on September 7!

Last year's events were a big success, and this year's virtual experiences will feature more keynote speakers sharing insights and inspiration, more opportunities to connect with the community, and a special focus on the role of culture in navigating the uncertainty in today's ever-changing world of work.
Register now to join us at any or all of our three regional experiences:
As Culture First EMEA approaches, we're reflecting on some top moments and key learnings from Culture First 2021. Check them out for a peek at what you can expect from Culture First 2023.
4 things we learned at Culture First 2021
In 2021, Culture Amp brought together renowned thought leaders and skilled HR practitioners to explore the power of humanity at work. Our sessions revolved around the importance of understanding your people, building high-performing teams, and developing your employees in a hybrid world of work.
Our keynote speakers ranged from bestselling authors to psychologists and anti-racist historians. Below, we've compiled a few of our favorite moments from last year's Culture First.
1. Making space for wellbeing with Calm
Many folks spent 2021 bogged down by social isolation, the collapse of clear work-life boundaries, job (and life) burnout, and the ambiguity of whether the world would ever go "back to normal." As a result, mental health became a significant personal and organizational priority in 2021. Leaders and managers started encouraging employees to take breaks, providing resources and support for wellbeing and self-care, and welcoming people to bring their humanity to work.
Recognizing people's need to unwind and relax, we invited our friends at Calm to hold a guided meditation at the halfway point of last year's Culture First Americas. It was the perfect way to transition from a busy morning of learning and connection into the rest of the day.
2. Becoming an activist with Adam Goodes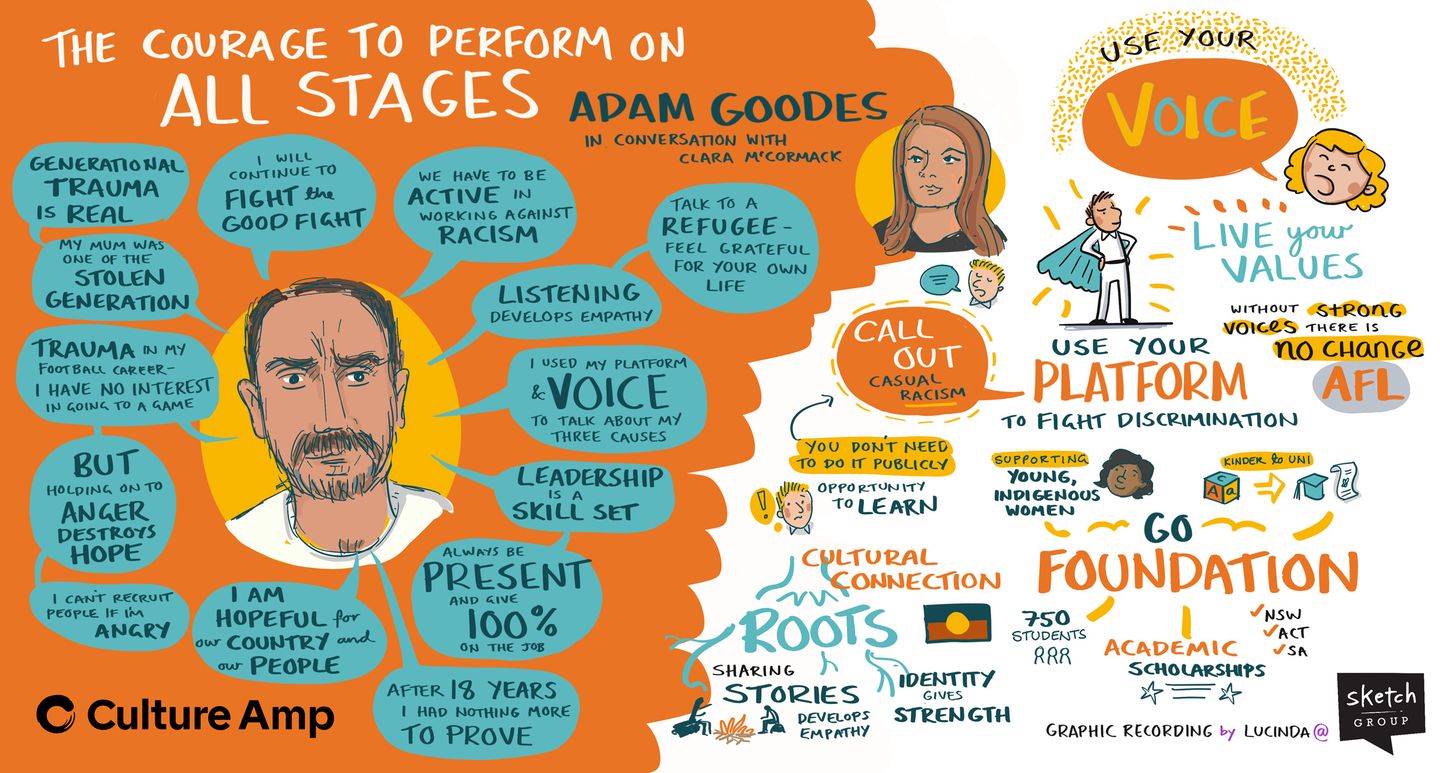 Last year, we invited Adam Goodes, CEO of iDiC and co-founder of GO Foundation, to share his experiences with racism and discrimination at Culture First APAC.
According to a 2020 report from the Jumbunna Institute of Indigenous Education and Research and Diversity Council Australia, over 59% of Aboriginal and Torres Strait Islander workers have experienced racism based on appearance. Moreover, few organizations offer sufficient support or resources for Aboriginal and Torres Strait employees who experience racial abuse.
Adam shared a few ways that individuals and organizations can help in the fight against racism and discrimination:
Use your voice. Without strong voices in this movement, we can't achieve change. By speaking up against casual racism and microaggressions, you give people an opportunity to understand, learn, and grow.
Leverage your platform. You don't have to be an influencer with a huge platform to have an impact. Individuals and organizations can use their platforms to take a stance and educate others.
Share your stories and listen to others' stories. By reflecting on your own experiences, you can find meaning and strength in your identity and experiences. Sharing stories develops empathy and creates a connection, which is why listening to and learning from other people's experiences is also important.
To learn more, watch Adam's full session, "The courage to perform on all stages."
3. Reframing trust in a hybrid world with Rachel Botsman
At Culture First EMEA 2021, Rachel Botsman, lecturer at Oxford University, discussed how organizations can build a solid foundation of trust with their employees.
Trust is the foundation for any relationship – but trust is especially important when it comes to the relationship between leaders and the people they lead. What does it take to be a trustworthy person?
In her session, Rachel shares:
Trust is a confident relationship with the unknown. By defining trust in this way, as Rachel does, you will understand the critical role trust plays in navigating uncertainty and why it is the social glue of teams and cultures.
It's not "building" trust. It's "earning" trust. In any situation, there is a giver and a receiver of trust. The giver is the one who decides whether they are going to trust somebody – meaning the receiver must behave in ways to earn that trust.
Humility is the rocket fuel for trust. According to Rachel, the most trustworthy people are people who admit when they don't know something or are wrong. However, behaving this way has its own challenges, because our society rewards certainty and clarity.
To learn more about trust's role in the modern workplace, watch the full session, "Reframing trust in a culture first world."
4. Making meetings meaningful with Priya Parker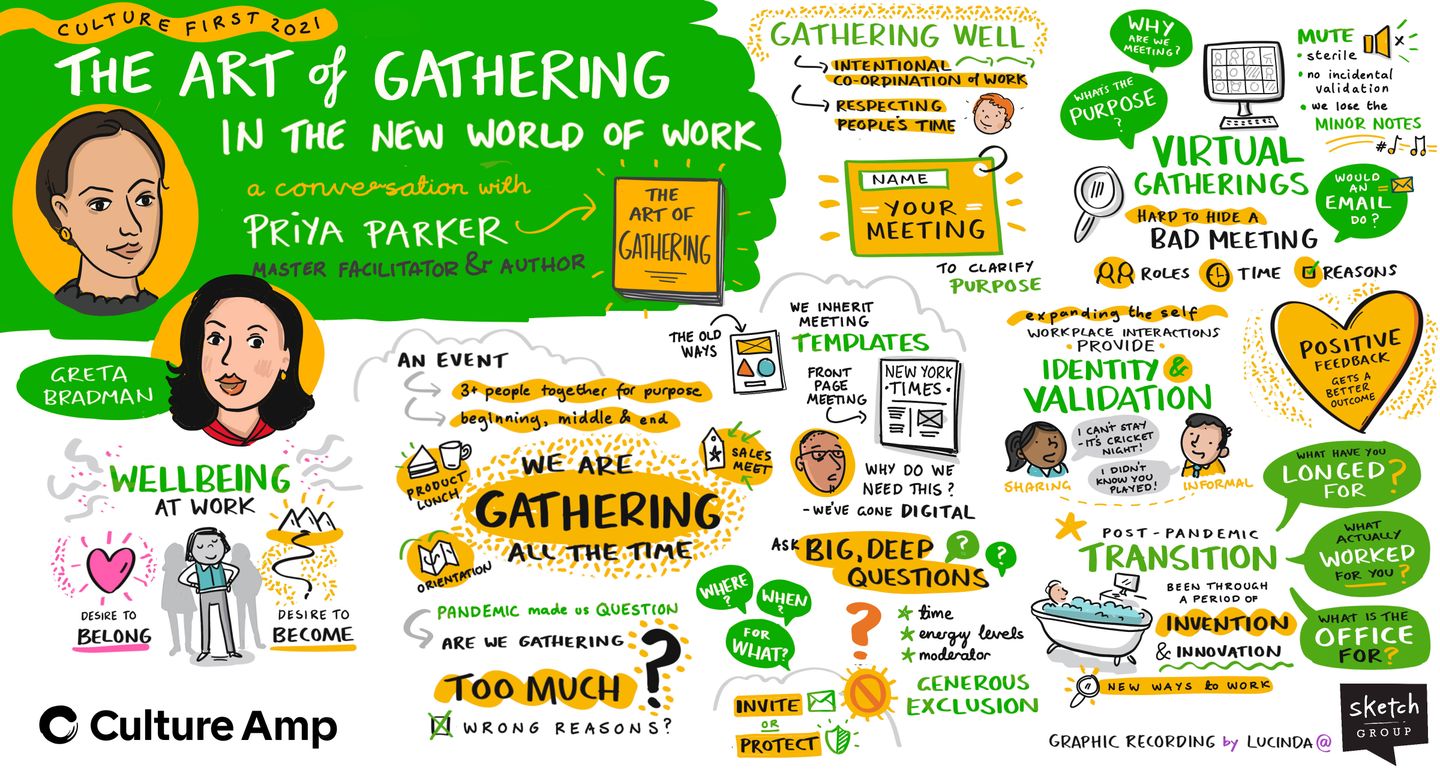 2021 was all about adapting to the new hybrid world of work. At Culture First APAC 2021, Priya Parker, master facilitator and author of The Art of Gathering, discussed how we could make meetings – which have only grown in number since the pandemic began – more impactful and purpose-driven.
Even before the pandemic, many employees felt bogged down by the numerous hours they spent in meetings, many of which didn't feel necessary. According to Mary Czerwinski, the research manager of the Microsoft Human Understanding and Empathy group, "People have 250% more meetings every day than they did before the pandemic."
Whenever you consider holding a gathering, Priya recommends that you pause and ask, "When should we gather, and why?"
This "why" part is essential because employees may not understand why they have a meeting. This dissonance makes the meeting less productive, intrudes on people's time, and exacerbates stress and frustration. Understanding the "why" makes it possible to eliminate unnecessary meetings and ensure that people gather meaningfully and purposefully.
To understand how to apply these principles in your day-to-day life, watch the full session, "The art of gathering in the new world of work."
In this episode, Damon sits down with Priya Parker, master facilitator, and author of The Art of Gathering: How We Meet and Why it Matters.
Culture First 2022, where community connects on culture at work
Excited for what this year's Culture First will bring? We'll be announcing keynote speakers for Culture First 2022 soon! Register now to save your seat, and receive updates and announcements straight to your inbox.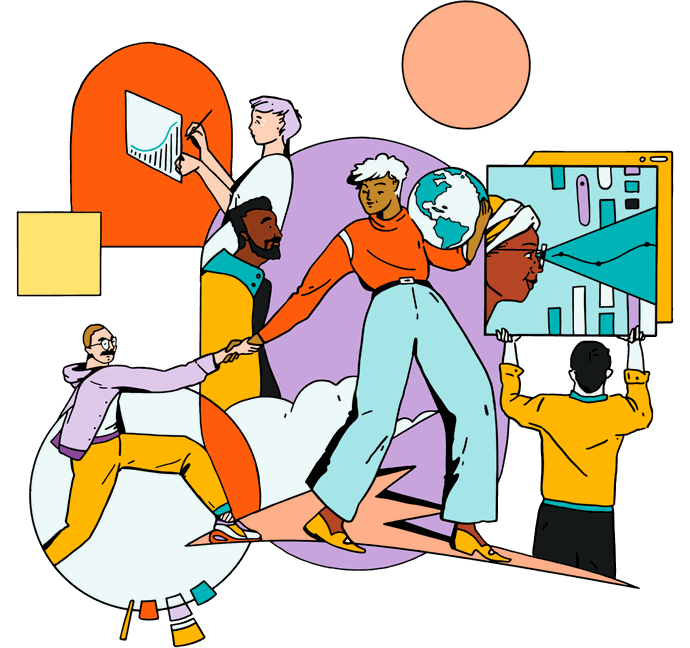 Register for Culture First EMEA
Join us as we explore the role of culture in reworking work for everyone.
Register now
Build a world-class employee experience today