Redefining blended learning in the workplace
Blended learning refers to the practice of combining different modes of learning – whether it's the classroom, online learning, or other digital tools. While the practice of blended learning itself is not new, advances in digital technologies are redefining blended learning experiences for the modern learner. 
Today, blended learning is all about creating experiences that layer classroom learning with a wide variety of digital technologies and learning and development (L&D) practices, including 360 assessment tools, one-on-one coaching, social learning, and virtual reality, to name a few. 
Udemy for Business' report Reimagining Blended Learning: 8 Best Practices by Leading Companies looks at how L&D leaders are redefining blended learning for the modern learner. In this post, we'll offer a sneak peek of a few blended learning best practices L&D leaders are experimenting with at their organizations.
The benefits of blended learning
What makes blended learning so effective? Here are a few benefits.
Blended learning can easily be broken into small chunks and spaced out over time. Research at the Harvard Medical School demonstrated that a spaced approach helped medical students and residents filter out irrelevant information while generating improvements in learning and promoting long-lasting retention.
The blended approach also reduces overall classroom time by assigning pre-work ahead of time. This also ensures that time in class can be dedicated to role-playing and other hands-on activities.
Blended learning offers a more efficient use of time and resources by enabling learners to access learning resources in the moment of need (rather than having them wait for a class or workshop).
The U.S. Department of Education examined college students and adult professionals in a meta-analysis of blended learning research from 1996-2006. Their findings demonstrated that students in blended learning classes outperformed those in fully online or fully in-person classes.
Given all these points, it's not surprising that blended learning is on the rise. According to the Training Industry Report 2018, 69% of corporate training hours were delivered with blended learning techniques, up significantly from 35% the previous year. 
Curious about how to introduce blended learning at your organization? Here are a few best practices to consider. 
Best practices for implementing blended learning
1. Forget the firehose—keep learning short & sweet
The advantage of blended learning is you can parse out knowledge over a period of time in small chunks. Overwhelming or "firehosing" employees with too much information that's not immediately relevant to their jobs will not enhance their performance. Instead, blended learning lets you teach employees just what they need to know when they need to know it. 
Delivering learning in short bursts replicates the way most people learn in their lives outside of work. Think about the last time you needed to learn a new skill like putting together a piece of furniture or fixing a broken item – you probably did a quick search online and found a video to walk you through that exact process. This type of learning is perfect for picking up new skills on the job. Most employees don't have hours to spare going to classes, but they can spend ten minutes watching a quick tutorial. 
Short bursts of learning have also been shown to be more effective at boosting engagement and retention. Research shows that the brain can only take on a limited "cognitive load" or mental effort. Our brains can only handle so much new information at once. This is why shorter videos can maximize learner engagement, and small chunks of "microlearning" can be so effective. It's also the foundation of Culture Amp's Skills Coach tool, which uses conversational micro-learning to teach managers and employees key skills for success in today's workplace.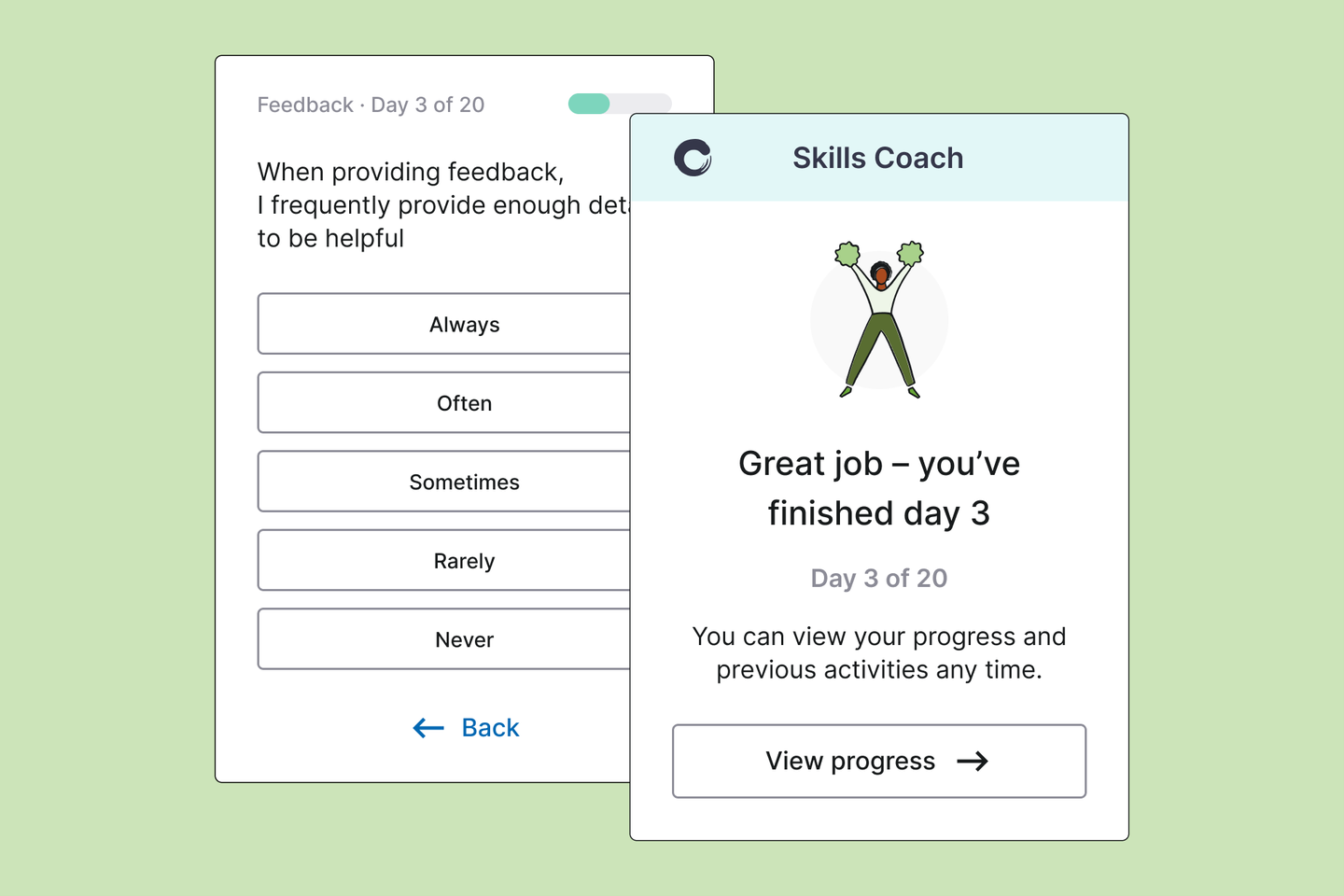 At Casper, Director of L&D Nathan Knight focuses on behavior-based design (what employees need to know) rather than more traditional delivery-based design (everything employees could know). Nathan says, "It ends up being a fairly simple equation: less content that is more practical and engaging equals higher knowledge retention."
2.  Curation is the new creation
With the speed and breadth of change that's transforming the workplace (like advances in Artificial Intelligence, coding languages, and other technology), it's no longer realistic for L&D teams to create content on every subject their employees need to learn about. This is why external content curation is critical in modern blended learning experiences. L&D teams are now turning to external online content created by subject matter experts to supplement learning. This also reflects the modern learner's preferences. According to Jane Hart's Modern Workplace Learning 2019 survey, 76% of employees learn from videos, articles, and other online resources. 
Today's innovative content curation tools and platforms can eliminate the headache of identifying the right content. For example, Udemy for Business, an online learning platform, relies on algorithms and machine learning to deliver personalized course recommendations based on the individual behavior and learning patterns of 40+ million learners. Udemy for Business online courses can be assigned to employees as pre-work in your blended learning experience.
LG Electronics launched the ART of learning program that blends classroom learning (Attend a class), books (Read a book), and online learning (Take a course). LG's talent management team curated ART of Learning packages that recommended instructor-led classes (conferences, lunch and learns), digital books, and online courses on Udemy for Business personalized for each functional role, such as marketing, finance, supply chain management, etc. Paul Fiolek, Head of Talent Management at LG Electronics, explains, "Our talent management team is small, and we rely on Udemy for Business' algorithm-based personalized course recommendations to help curate their ART of Learning packages."
3. Get social with coaches & chatbots
75% of the informal learning that occurs in the workplace is due to peer-to-peer or social learning. While learning from mentors or coaches on the job is not new, the proliferation of new social media tools and online discussion forums has amplified this type of learning in the digital age. 
Here are a few of the ways you might incorporate social learning technologies into your blended learning experience for employees. Some L&D leaders are beginning to layer social learning and one-on-one coaching post-classroom to reinforce learning on the job and ensure behavior change occurs. Other organizations use cohort-based social media forums on Slack, Facebook Workplace, or Microsoft Yammer to ask questions, discuss issues, and share articles with each other. Other organizations are investing in more scalable and affordable coaching by leveraging internal group mentors, video-based meetings, and other coaching tools. Other ways to reinforce learning include knowledge checks, quiz activities, and chatbots.
Blended learning is perfectly suited to the modern workplace and the modern learner. The tactics we've explored here are just a few of the ways to incorporate blended learning into your organization's L&D programs.
To get even more ideas and read case studies of how other companies are approaching blended learning, download the Reimagining Blended Learning: 8 Best Practices by Leading Companies report.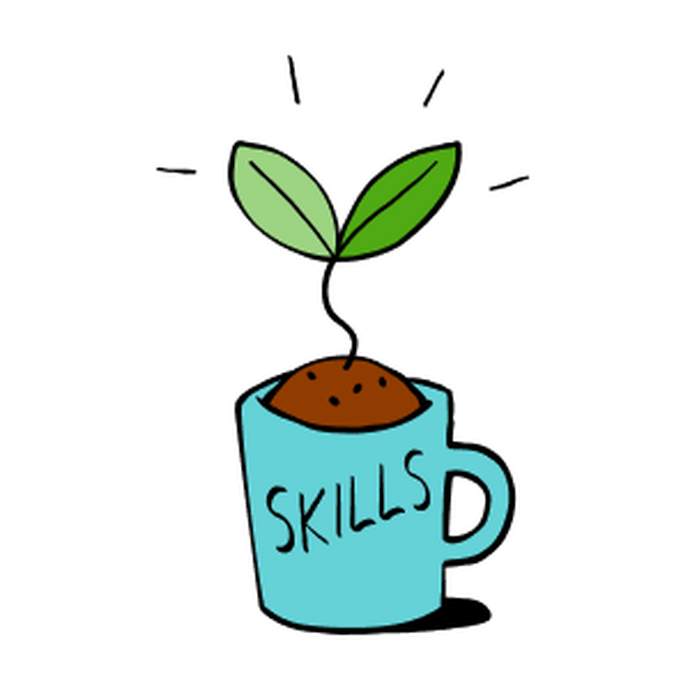 Make learning a daily practice with Skills Coach
Learn more
Udemy for Business is a learning platform that helps companies stay competitive in today's rapidly changing workplace by offering fresh, relevant on-demand learning content curated from the Udemy marketplace. Our mission is to help employees do whatever comes next—whether that's the next project to do, skill to learn, or role to master.
Build a world-class employee experience today