A human-centric approach to performance reviews
When major shifts happen both inside and outside of a company, HR leaders begin to contemplate how to approach annual performance reviews in new ways. Even when things are far from "business as usual", performance reviews are still critical to drive business decisions, ensure continuity within the organization, and invest in the growth of employees.
While you can't always reuse the same annual performance review template every year, there are ways to adapt your approach to accommodate unexpected changes.
Why you should adapt your annual performance review template
This past year, a global pandemic forced companies to shift gears – transitioning workforces to a fully remote setting and leaving many employees fearful about their job security. The situation was especially tough for caregivers and working parents, with 57% of parents feeling overwhelmed by the current working situation. In addition to these factors, we've seen a level of civil and political unrest that has only added to our feelings of anxiety and stress. 
With major changes, it's unfair to hold employees accountable to the same goals, standards, and expectations that might have been previously relevant. Companies have to acknowledge that when employee experiences shift, they must adjust their annual performance review questions to align with a new reality. 
Strategies to adjust your performance reviews
If you're not sure where to start when it comes to adjusting your performance reviews, we're here to help. Below are a few areas of your performance review process that you may want to focus on: 
1. Questions 
As a first step, we recommend adjusting your performance review questions. At Culture Amp, we typically separate performance reviews from development conversations. For those who aren't familiar with the difference between the two: 
Performance
Looks back
Evaluates how well an employee executes their role-related expectations
Includes alignment to the organization's strategic objectives
Focuses on accurately measuring and differentiating high, average, and low performers
Development
Looks forward
Inspires, equips, and enables employees to grow
Develops knowledge, skills, and abilities, and embraces new mindsets
Focuses on enhancing employee performance and growth, even beyond their current role
Having both of these conversations ensures that HR leaders have the data they need to make compensation decisions while also optimizing for employee development year-round. During the pandemic, we've adjusted both our performance and development questions to align with the current circumstances. Specifically, we've re-worked our performance review questions to be more empathetic and focused on open-ended prompts. We've also provided additional context for managers so they understand why these questions are relevant to the current circumstances.
2. Frequency
Most companies typically conduct one to two performance reviews per year. While this made sense in a world where everything was relatively stable, this cadence may no longer work when circumstances are changing on a monthly, weekly, or even daily basis for organizations and employees alike. 
Instead of feeling like you have to stick to the traditional annual schedule, consider increasing the frequency of your performance reviews. For instance, you can conduct them once a quarter or every time you adapt your goals at an organizational, team, or individual level.
Of course, you don't want to add more work to your employees and managers. So if you're going to increase the frequency, make sure the process is significantly more lightweight. If any type of increase in frequency feels like too big a burden, it could signal an opportunity for you to rethink your performance framework.
3. Formality 
One way to have performance reviews feel like less of a burden on your workforce is to make them less formal. Typically, the annual performance review is a big event. Managers and employees spend weeks filling out evaluations, preparing for their conversations, and reflecting on their performance. In addition to the work, reviews have historically had significant implications with regard to pay raises and promotions, making the entire experience stressful for everyone. 
While it's important to have a standardized process in place, it's also possible to introduce a more informal version of the performance review. Here are a few ideas to adjust the tone of your performance reviews to be less formal: 
In an effort to be more humanistic, don't use a formal rating system
Communicate to the entire organization that these reviews are more about checking in on employees – not judging their performance 
Focus on creating a culture of continuous listening and growth
Adjust the company's approach to raises and make them less tied to performance so that the reviews don't feel stressful for employees
Encourage managers to have open conversations with employees, rather than a formal discussion 
Just like any other HR process, your company's performance reviews need to be responsive to ongoing circumstances. Being adaptable ensures that your employees will have a much more thoughtful experience instead of feeling burdened by your performance review process.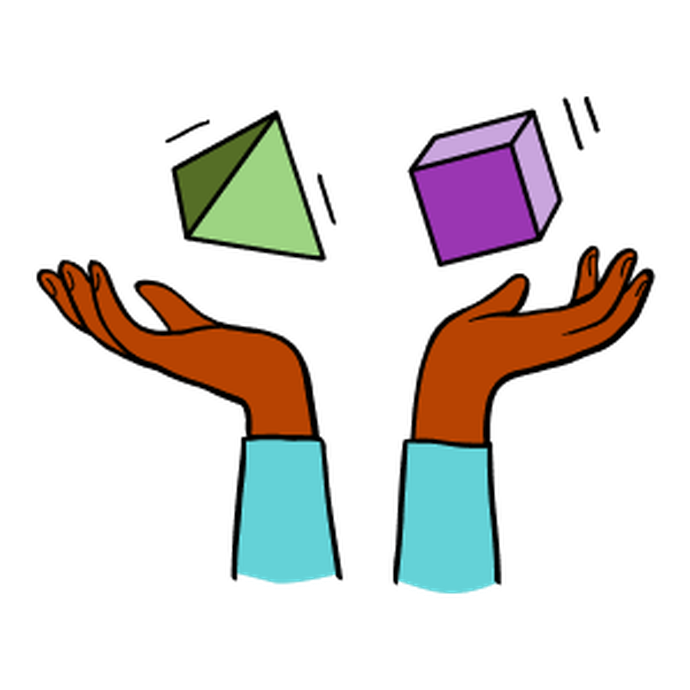 Rethink your approach to performance management today
Learn more