Case study
How SoulCycle improved engagement and retention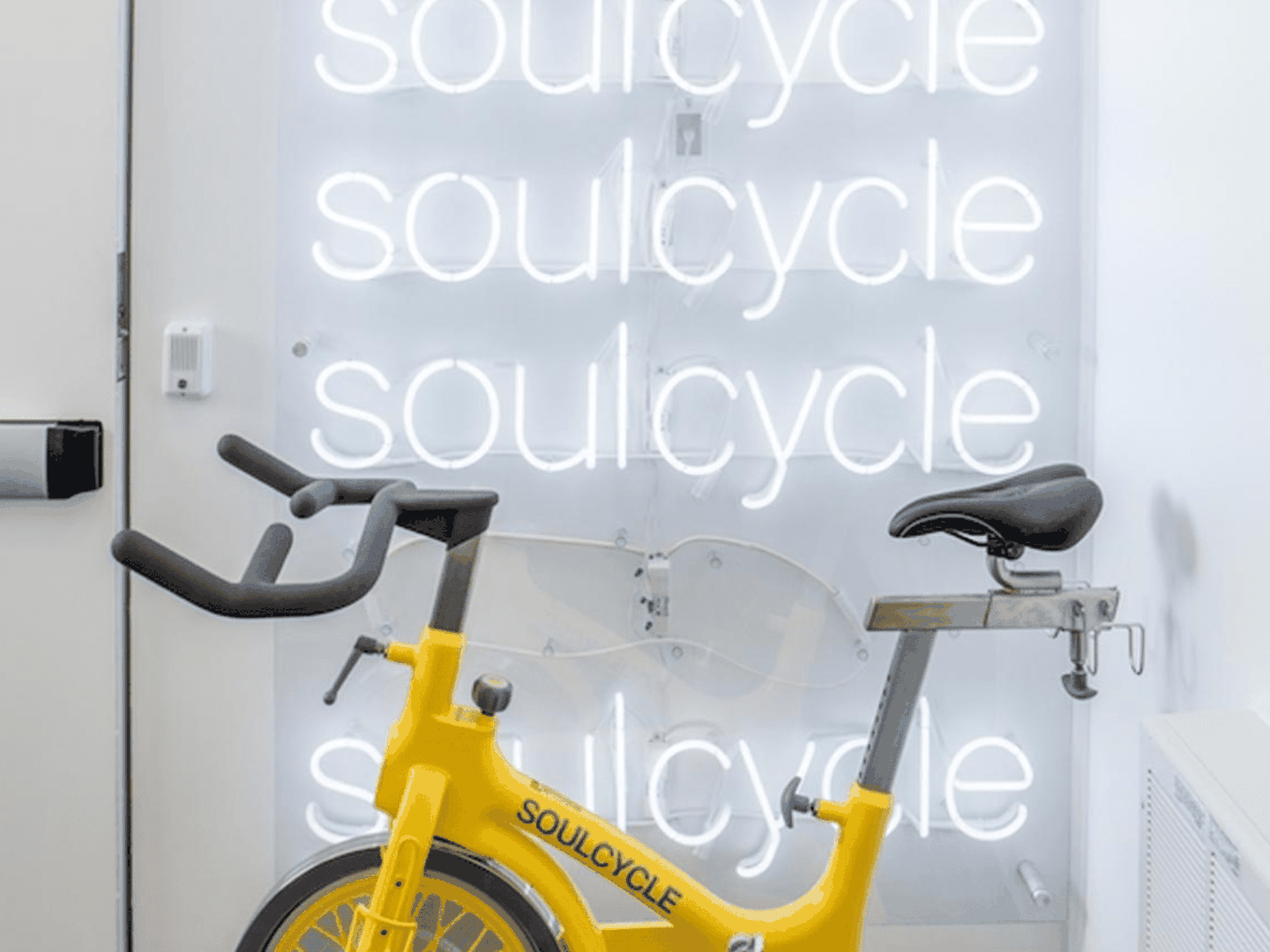 Statistics
2,500employees

84studios

44,000active riders
SoulCycle has taken the fitness world by storm. The 45-minute indoor cycling classes not only get people to break a sweat, but they keep them coming back for more. In 12 years, they've expanded to 84 studios, serving riders across the United States and Canada. A team of 2,500 employees keeps the SoulCycle machine spinning, with Amy Toppen and Tyler Benjamin at the helm of all things HR.
Such rapid growth comes with its own set of challenges. "We had to find a way to scale our culture across each of our locations and spread the magic of what makes SoulCycle, SoulCycle," said Amy. New leadership also brought in new perspectives, "When I arrived at SoulCycle, it was shortly after the founders had left the business. Our people were deciding if they were going to be along for the ride with a new regime," said Tyler.
For SoulCycle, there's a clear connection between engaged employees and a memorable rider experience. The HR team sought out to dive deeper into what really mattered to employees and what impacted their day-to-day experience. "We were using Google surveys to collect data, but we were missing the ability to partner with an organization who had domain expertise and the ability to benchmark our results against other industries or companies like us," said Amy.
SoulCycle uses Culture Amp to collect, understand, and act on feedback across their entire employee experience. "We started with an annual engagement survey and we now follow that with a 6-month pulse to check on how we're progressing. The beauty of the platform is that we've been able to tap into feedback around key employee milestones, such as onboarding and exit. I'm also really excited about the diversity and inclusion survey since that's a huge focus for us," said Amy.
"The real-time nature of the platform is like nothing I've ever seen before. It's incredibly fast to make changes, to get results, and to derive insights. We get a very unbiased objective view of what people are saying, what people are feeling, what they want, and what they need."
The SoulCycle team leverage the built-in benchmarks for comparisons and recommendations on how to overcome challenges that other companies have experienced. "Culture Amp's collective intelligence gives us the opportunity to really learn from other thought leaders across a number of different organizations that are very like-minded to SoulCycle," said Amy.
Having all of their employee feedback on one platform makes it easy for the HR team to create a dialogue with leaders in the business. "We can share concrete feedback on what really matters to their teams. When we focus on the things that really matter, we're able to make real change within the organization," explained Amy.
The unique rider-experience that distinguishes SoulCycle is created by their employees who deliver that service every day. "Placing a focus on our people definitely impacts our bottom line. We are providing an experiential, hospitality-driven service to our riders and that's driven by our talent," said Amy. Tyler continued, "If our instructors are engaged, they can make a personal connection with our riders. Culture Amp helps our employees be the best that they can be so we can deliver on our promise to our riders."
"From Culture Amp, we get meaningful insights that we couldn't get anywhere else. We can turn these insights into action which improves how we attract, retain, and grow our talent throughout the organization. The way Culture Amp does it is unlike any other offering in the marketplace," said Amy.
Headquarters
New York, United States
Challenge
Managing the company culture during a change in leadership
Solution
Tapping into feedback at each employee milestone and through regular engagement surveys
Result
Improving employee engagement leads to a better experience for their riders
Build a world-class employee experience today