Case study
How Seasalt Cornwall used Culture Amp to develop leaders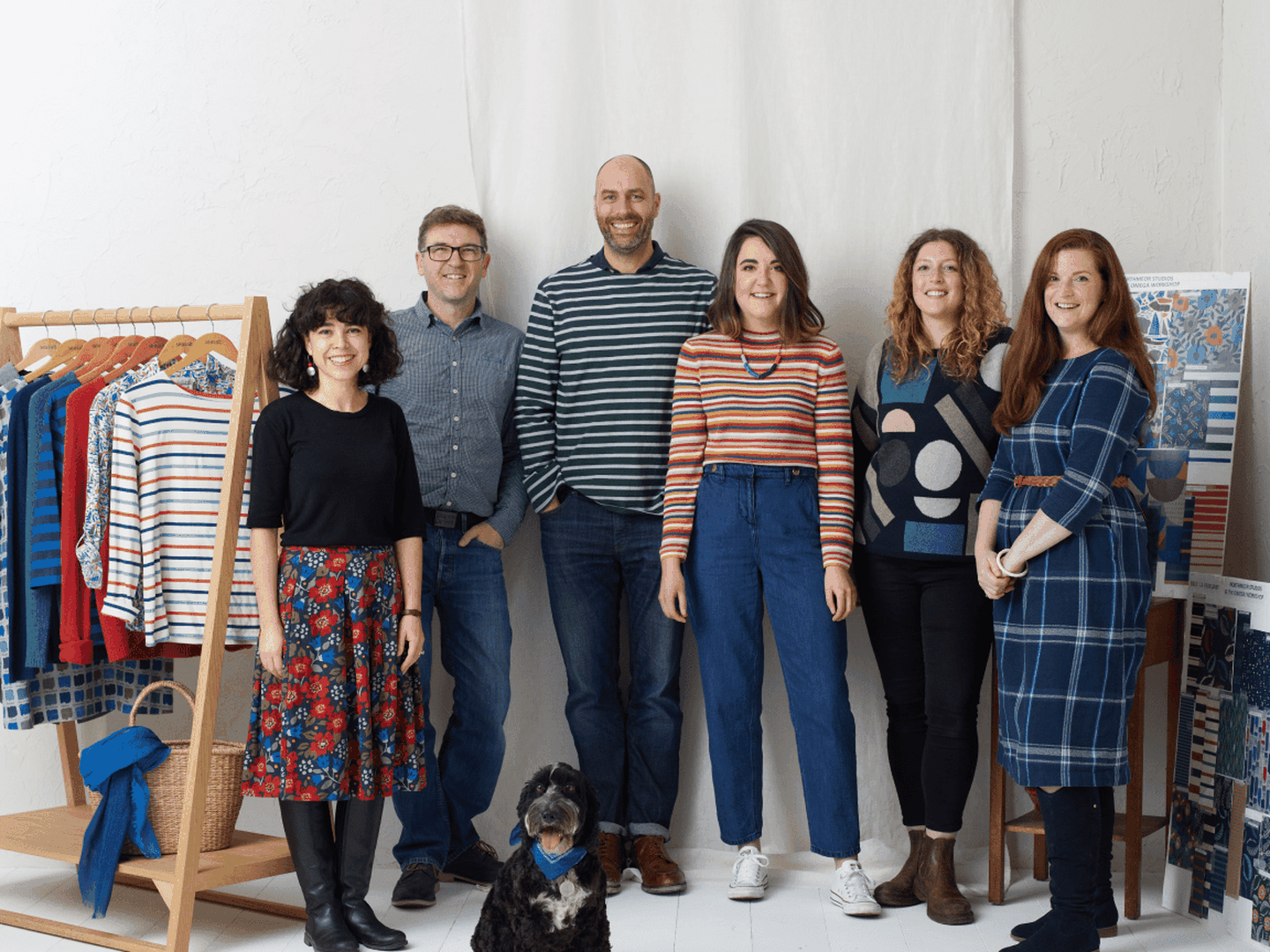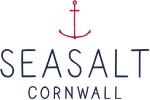 Statistics
1,000+employees

64stores

28%expansion year over year
The Seasalt story began in 1981, when the Chadwick family bought a shop in Penzance called General Clothing that sold traditional workwear to the local farmers, fishermen and artists. After their father Don passed away in 2001, the family had a decision to make. When Neil Chadwick met his wife Sophie, a textile designer, in 2005, they decided to grow the family business. Together they created a brand of clothing and accessories, inspired by Cornwall's wild landscapes and artistic community, and they called it Seasalt.
Still in the family business, Seasalt now has 64 stores and over 1,000 employees across the UK and Ireland. While other retailers have been struggling to survive in the British high-street, Seasalt continues to expand, opening an average of 11 stores per year since 2014.
James Hampton, Head of Development and Engagement, joined Seasalt in 2017 bringing with him six years of HR experience, along with spells in the military and teaching. Originally tasked with addressing learning and development at Seasalt, James' role now includes employee engagement, with a focus on organisational psychology. His role supports the wider people team and leadership development, particularly around mid to senior-level executives.
Challenge: Finding a solution to uncover the specific issues Seasalt was facing
As with most companies experiencing rapid growth, Seasalt was facing a number of challenges. Maintaining the family culture and Cornish identity that has led to Seasalt's success was difficult, particularly within the new stores opening up further afield.
Additionally, staff were struggling when being fast-tracked into leadership positions. Given that many people had an operational, not managerial background, they weren't working to their full potential.
"We knew there were issues, but without a better understanding into the specifics, we couldn't put the right measures in place to address them."
A paper-based survey had been carried out in 2015 but it was both outdated and fairly basic in content. "Paper-based surveys are also time-consuming," James adds. " By the time you've analysed the comments, removed any bias and presented the actual findings back to the business, the results are six months out of date and the organisation has moved on. I knew going down the digital route could help us better understand our people and make positive change happen as quickly as possible."
Solution: A tool with the speed and agility managers need to take timely action
After researching different survey providers online, Seasalt selected Culture Amp based on the platform's ability to provide the speed and agility needed so that managers could make timely decisions using detailed, accurate data.
"Culture Amp also matched Seasalt's values of putting customers' needs first," comments James. "Instead of pushy salespeople trying to sell me a product, Culture Amp took time to understand our needs and guide us in the right direction. As such, we view Culture Amp as more of a partner than a supplier."
With over half of its employees located in stores around the country, many without company email access, Culture Amp could also provide Seasalt with a consistent means of engaging with these teams. 'Kiosk mode' provides individuals who don't have company email addresses with a unique code which enables them to access the survey anonymously – in exactly the same way as their office-based colleagues.
Setting a benchmark to understand employees
Seasalt's first engagement survey took place in June 2018. Almost 90% of employees participated and provided over 4000 comments on what was working well at the company and what wasn't. Seasalt's baseline engagement score was 71%, which is a good result when benchmarked against other companies in the retail industry. The findings were condensed within two weeks and James was able to present the results to the business within three.
"This survey was intended to set a benchmark for us to work against moving forward. It also reinforced our feeling that succession and career development were issues within the company. In-store staff didn't see the opportunity to be promoted, which in turn made a career in retail less attractive, particularly for the high number of students our stores employ. Sickness and absence were also highlighted and this led to a greater understanding of the importance of the wellbeing of our people."
Results: Increased sales in stores with the most engaged teams
Higher engagement improves the business bottom line
Seasalt's highly engaged workforce is also positively impacting the company's bottom line. The stores which have the most engaged teams with highly rated managers are seeing a 5-10% increase in sales.
"The demographic spreads in the repeat survey compared to the first one are also interesting," says James.
"First time around, some managers were scoring 100% when it came to feedback and recognition while others were as low as 5% for the same category. Now that gap is narrowing as managers set and work through their specific actions – proving that the approach is working."
"Over time, we expect to see this gap decreasing as more actions are implemented. Ultimately, all stores will be operating on a par with each other, and all employees will be feeling equally engaged and fulfilled about a long-term career at Seasalt," says James.
Implementing initiatives that matter most to employees
Since their initial survey, Seasalt has implemented a number of new initiatives using data. These include increased holiday benefit as well as formal, in-person guided meditation sessions to improve wellbeing.
They encourage teams to review the findings and commit to their own actions to address the issues at a departmental or store level. Of these actions, 52% of people wanted to focus on career opportunities. For example, employees looked at how they could stretch their roles, set objectives and become more self-directed with the support of their managers.
One store went as far as creating a full career progression board for sales assistants. This helps employees see their potential career path and use their one-to-one reviews to discuss how best to get to their desired positions.
Enabling managers to take action and improve employees' working lives
"One of the most satisfying, yet unexpected, benefits from using Culture Amp has been getting managers on-board as they realise how powerful the findings can be," continues James. "Once we helped them understand how to interpret the data, they've been able to discuss the findings with their team and agree on achievable actions to help address specific issues and improve people's working lives."
Seasalt's approach is clearly working. When the company repeated its engagement survey in 2019, they found that the results for virtually every question had improved by at least 4-5% and overall employee engagement by 4%.
Headquarters
Falmouth, United Kingdom
Challenge
Finding a solution to uncover the specific issues Seasalt was facing
Solution
A tool with the speed and agility managers need to take timely action
Results
Increased sales in the stores with the most engaged teams
Build a world-class employee experience today