Case study
How oOh!media leveraged employee feedback to build cultural consistency during change and drive performance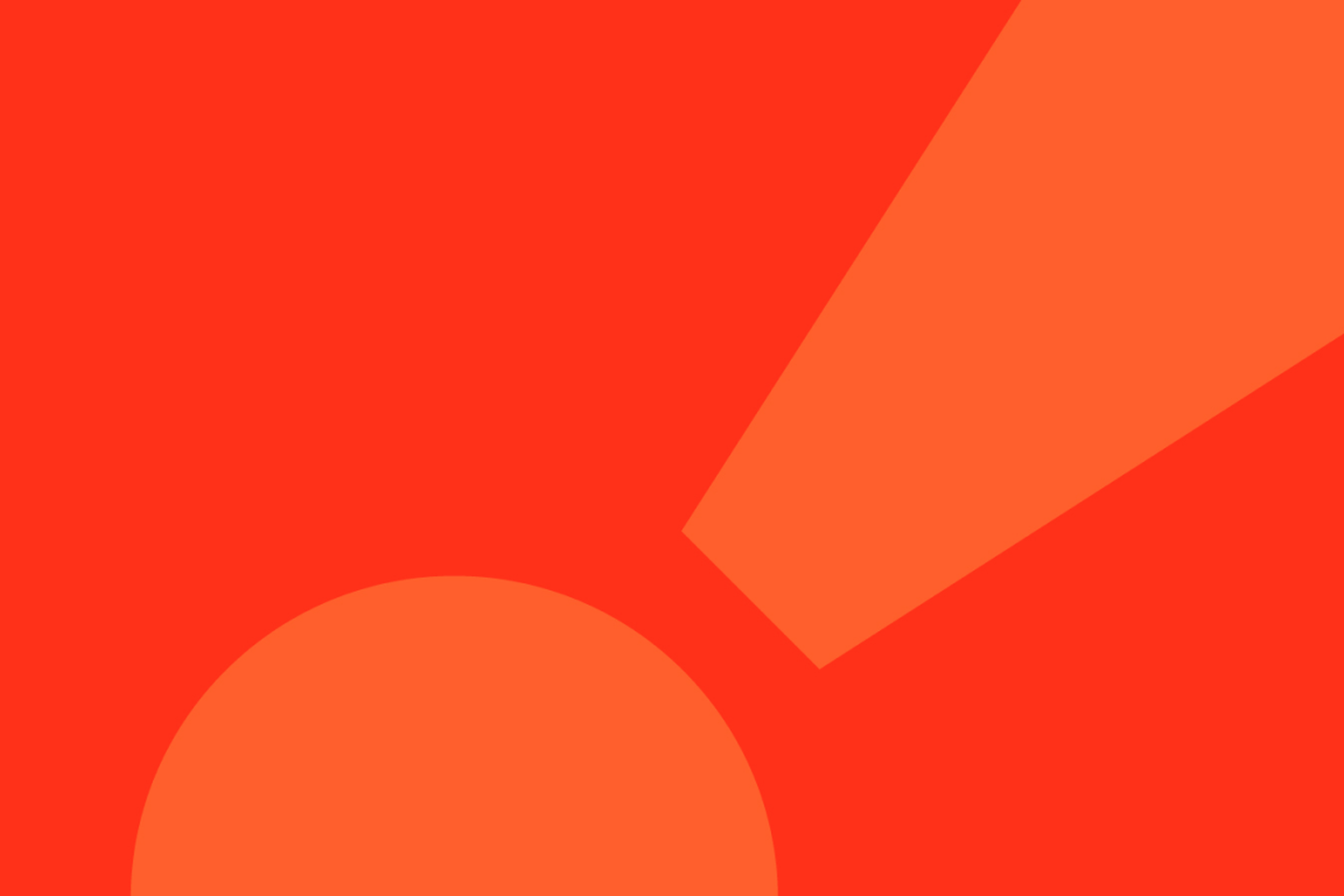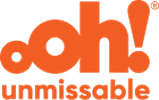 Statistics
850+employees

Foundedin 1989

37,000+asset locations
oOh!media is Australia and New Zealand's leading Out of Home advertising company, with a network of over 37,000 asset locations including billboards, bus shelters, airport displays and more. Founded in 1989, the company's 850 strong workforce is spread across every state in offices, warehouses and logistics facilities, with a mix of staff that includes remote maintenance teams.
Steve Reid is oOh!'s Chief People and Culture Officer. Entering the business in 2014, his team oversees all traditional HR activities including business partnering, learning and development, talent acquisition, and reward and payroll. Steve also oversees wellbeing, safety, environment and process excellence. Since 2018, a key focus has been on culture, including streamlining employee feedback to drive organisational consistency and guide teams through change.
Challenge: Overcoming cultural inconsistencies through changing times
In 2018, oOh! undertook a major acquisition which resulted in several different employee review processes running in parallel during a transition year with the acquired business. This was one of several factors that led to the emergence of 'micro-cultures' within the company, whereby teams in different locations with different roles – and in some instances isolated by language barriers – were operating in silos. The People and Culture team had been exploring ways that managers and leaders could have more consistent conversations with employees across the organisation and improve cultural alignment – a need that was underlined during the Coronavirus pandemic when more staff were forced to work remotely.
Prior to 2018, the team ran engagement surveys annually, but the process was inflexible, required new benchmarking each year, and did not provide leaders with the actionable insights needed to feel empowered as change makers. Data, analytics and reporting through Culture Amp's Engagement and Performance products has allowed Steve's team to overcome these hurdles.
"We wanted people to understand that engagement is not just a number and culture is not just engagement. It's about understanding the underlying themes and symptoms of culture and being able to relay that in a way that managers aren't just reacting to top line statistics."
Adaptability was a key factor when considering solutions: "A standard survey locks you in. We wanted something that was agile and could be used from our perspective."
Solution: Evolving from a once-off feedback strategy to an agile, future-ready engagement and performance approach
oOh! has been a Culture Amp Engagement customer since early 2018. The choice to switch came down to their philosophy of future-proofing the organisation. Culture Amp's Performance tool was close to release at the time and oOh! saw an opportunity to gain a holistic organisational view by housing engagement and performance in one place.
"We believe that when you look for systems, you need to think about what else they can do. We had a view that if we had the right systems to stitch together engagement, leadership, and performance, we could be much more effective in proving to our employees and executives how all those elements drive each other," Steve explained.
Tailored, actionable engagement insights
Initially, Culture Amp's Engagement tool gave the team immediate control to tailor feedback through a new annual survey along with half-yearly pulse checks.
"We could manage engagement more ourselves, and started using the results to link it to other factors. It allowed us to home in on things."
Flexible, real-time performance reviews
In 2019, the team added Culture Amp Performance to their tool belt. Previously, employees were given annual goals and measurement targets, but they could not be rolled over each year and the interface of their previous system made it challenging for staff to work in a dynamic way. Culture Amp enables informal day-to-day check-ins, ensuring performance conversations are an ongoing, effective, and impactful activity that reduces complexity and bias. Formal quarterly check-ins are also automated in the system, reducing the manual input required by the People and Culture team, who recognise the advantage of using the same tool for both engagement and performance.
"It is a huge benefit having the same interface. From a HR perspective, it is valuable to be able to see the data in one system. From a people perspective, all emails come from Culture Amp and giving feedback is not treated like spam."
Result: Improved and streamlined listening, and enhanced organisational responsiveness across teams throughout the pandemic
The oOh! team has created an open environment of streamlined, continuous feedback where employees have greater opportunity to share their views and take comfort knowing the company will respond to them.
Consistent listening and action, no matter the team or location
With Culture Amp Engagement and Performance, survey completions at oOh! are now consistently over 80 percent. There are automated reminders, but people have begun using the tool organically and independently, with feedback treated as a constant of everyday business and employees taking the initiative to set their own goals.
"It's a healthy sign that people feel they can contribute their ideas and feedback. People are choosing to have conversations around growth and development. This has been much greater than in the past."
The biggest change has been the consistent way managers are receiving and responding to feedback, despite the variety of roles and distance between locations."
The biggest 'wow' is the ability to do ongoing feedback. We needed consistency in the conversations that managers and leaders are having. With Culture Amp, leaders are letting the employee drive the conversation and can more easily identify where they can add value."
'Three Cs' key before and after COVID
The ability to integrate data in a single interface has been invaluable for oOh!'s team, initially during the 2018 acquisition. From earlier Engagement and Performance surveys, they were able to pinpoint three areas for improvement – Communication, Change Management, and Cross-functional collaboration – and use them to begin a series of improvements. When COVID-19 struck in early 2020, the company was already well placed to cope with upheaval.
"Through the acquisition, Culture Amp helped us see we had some changes to make around leadership attitudes to being transparent and open. Once COVID-19 hit, we had a situation where no-one had a playbook, but we did know how to deal with uncertainty and leant on our three Cs. We already knew where our hot spots were."
Fostering engagement wellbeing during COVID-19
The sudden shift to remote work and instability across non-remote roles due to COVID-19 transformed the employee experience. The team took Engagement Pulse checks in May and September 2020, and despite the challenges, they achieved an average Engagement score of 80 percent.
This was in large part thanks to oOh!'s team quickly shifting their core focus toward employee wellbeing. The ability to monitor this in Culture Amp became an invaluable lever.
"We ramped up employee communication and gave people access to information and resources. Managers and leaders could see feedback in real-time and were more active in checking in with their teams. Wellbeing scores were in the 90s."
Powering up people data
These results have given oOh!'s People and Culture team the confidence to know they are making a difference. The ability to power up their data and draw conclusions about where they are and the levers that will make a difference is a path they intend to continue down.
In 2021, the team will introduce more targeted questions into existing surveys, as well as tailored Pulse surveys on Diversity, Inclusion, and Belonging and Reconciliation, focusing on their indigenous employees. Short, sharp surveys will uncover more about diversity and attitudes within the organisation, and how that can inform performance and engagement.
"The team will continue to promote best practice, regardless of what's happening in the system, and recognise the best partners are those like Culture Amp, where a continuous dialogue can be established that takes the collaboration further than originally intended, to help explore more possibilities and unlock future benefits together."
Headquarters
Australia & New Zealand
CHALLENGE
Overcoming cultural inconsistencies through changing times
SOLUTION
Evolving from a once-off feedback strategy to an agile, future-ready engagement and performance approach
RESULTS
Improved and streamlined listening, and enhanced organisational responsiveness across teams throughout the pandemic
Build a world-class employee experience today