Case study
How Ellucian increased engagement with manager learning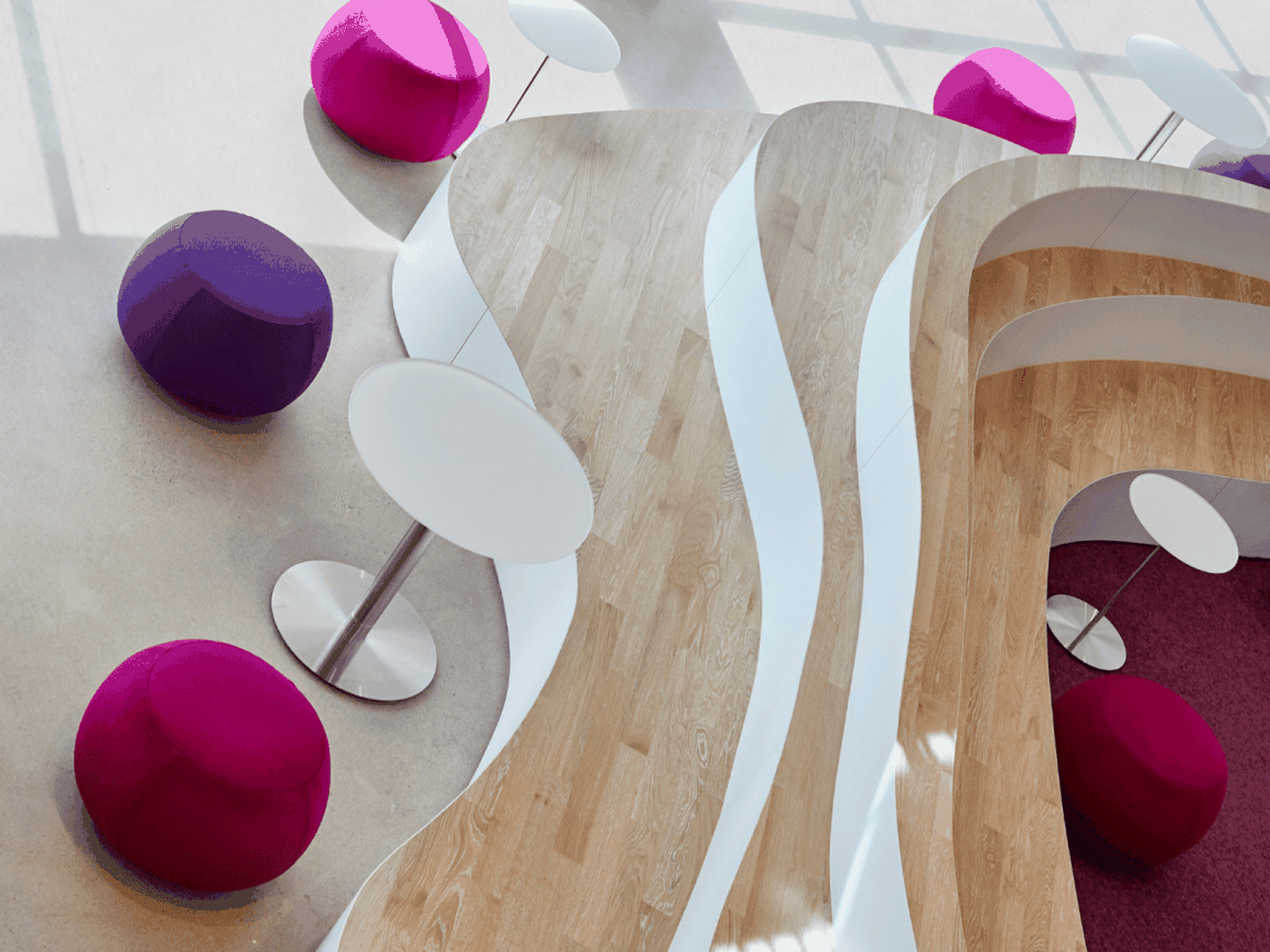 Statistics
3,300employees

50+countries

2,700higher education institutions
Ellucian offers a suite of integrated software solutions to higher education institutions around the world. To support ongoing leadership development, Kristin Swanson introduced a coaching mastery program. Managers found the program valuable, but Kristin needed a way to encourage continued practice and learning over time. Ellucian started using Culture Amp for employee engagement in 2018. And when Culture Amp invited Ellucian to pilot Skills Coach early this year, the timing was perfect.
We spoke with Kristin and three Ellucian managers who use Skills Coach to learn how Culture Amp helped build more scalable, accessible, and actionable learning practices.
Meet Kristin
Kristin's career in the learning and development space ultimately led her to Ellucian seven years ago. As the Senior Talent Development Manager, she focuses on leadership development – more specifically helping managers be more coach-like. "I'm passionate about helping people learn how to approach things differently to both make their jobs easier and to better engage their employees."
Meet Tim
In his four year tenure with Ellucian, Tim Ondrey moved from contractor to Manager of Application Services. Moving into his first management position, Tim gained eight direct reports, and spends his days ensuring that they have access to the support they need.
Meet Jane
Jane Roth has been with Ellucian for over 30 years. As Senior Director of Global Real Estate, Jane oversees all global office and facility management. With staff around the world, Jane recognizes the importance of understanding the intricacies of various business cultures.
Meet Nathan
Nathan Bills has been a remote employee for Ellucian for the past 12 years. Moving through a variety of different roles within the company, Nathan is now the Director of Product Management with four direct reports.
Key challenges
As a company that supports learning around the world, Ellucian's workforce knows the value of education. "You don't have to sell people on learning and development," says Kristin. "The challenge is to actually help people find the relevant training and time to do it."
Jane recognizes the need for better support: "the role of the manager used to be more task-driven, there wasn't the conversational emphasis. The manager's role is now more conversational, more supportive, to help people grow in their career. The organization has to provide the tools to effectively foster these kinds of conversations."
Managers wear many hats, so they don't have time for multi-day workshops or hours of online training. The need and desire for L&D is there, but Kristin was looking for a way to make it accessible, digestible, actionable, and scalable.
Further, Ellucian had recently shifted their performance management strategy – eliminating rankings and focusing on more frequent high-quality conversations. Kristin knew this meant managers would have to show up differently and be more coachlike. To help managers adapt, she developed a cohort-based coaching program. While this program was helpful, she knew that 14-person training sessions in a 3,300 person company was not scalable.
Here's how Ellucian used Culture Amp to help scale coaching training with real-life applications and drive engagement.
Areas of impact
Ellucian's relationship between HR and managers is grounded in transparency and communication. "They trust us and they trust our partnership. We're always looking for ways to improve our two-way communication with managers."
Kristin sees the manager as the key to supporting the employee experience. They help employees feel more connected to the work that they do and feel a sense of purpose about it.
"There's a continued opportunity to help the business better understand that if you truly focus your time and attention on developing your leaders, that is going to pay off in spades and performance down the road."
Scalable, accessible, and actionable learning
In their pilot, Kristin invited 54 people to try Culture Amp's new capability – Skills Coach. Skills Coach is a conversational micro-learning tool that delivers bite-sized activities directly to managers. The exercises were developed by Culture Amp's team of People Scientists and LifeLabs Learning around principles from behavioral science and spaced repetition.
Skills Coach sends daily nudges in the flow of work, which for Ellucian means right in Slack where managers already spend much of their time. The interactive exercises are designed to take less than two minutes to complete so busy managers can put their new skills into daily practice. The topic of coaching fit well with what Kristin had been hearing from managers. "Our existing offering wasn't scalable so Skills Coach seemed like a great opportunity to try a new format."
Kristin found that people really appreciated the short, bite-sized content. It didn't take a lot of time from their day, and they could apply it immediately in their role. "We need to help managers prioritize because it can be overwhelming. Many don't know where to focus their time, so part of HR's role is to help narrow the focus."
Here's the top three benefits of Skills Coach according to managers:
Quick and easy
"It's all about convenience," says Nathan. "I really appreciate getting this helpful information right in front of me in the morning when I'm starting off and then I think about it throughout the day and incorporate it into my daily interactions."
"The consistency made it easy to participate," Tim adds. "It was daily, so I knew every morning I was going to get something from Slack, which kept me honest. I need something that's recurring and consistent."
Jane shares, "I like Skills Coach because you can get through it quickly, but still know you learned something that day."
Real-life applications
According to Tim, "as a new manager, Skills Coach really helped me hit reset and stop what I was doing as part of this transition. I don't think this could have had better timing."
"The biggest standout of Skills Coach," Tim continues, "is a combination of getting that daily reminder and having something to act on. It challenges me to try skills out with other people, even beyond my direct reports. Just having it consistent as a reminder challenged me each day and reminded me to keep doing it."
Nathan, too, found himself applying those things more with his direct reports than he did previously. "I see something like this and think, I might as well try it. And as long as it's top of mind, I am going to try out the learnings."
Jane recommends that managers "take the time to use Skills Coach and look for the small wins. Take a piece of it and say, how can I use it this week? How can I use it in my next conversation? Where would this best be applicable?"
Relevant at all levels
Using Skills Coach not only helps with coaching direct reports, but also with building relationships across the business.
Tim shares, "Skills Coach strengthens your ability to have a conversation. If more people within an organization were using something like this, the quality of conversations and development across the board would be higher."
Further, Nathan notes, "one of the biggest benefits of Skills Coach is the ability to stay up to date on the skills that are important to being a great manager. Managers get reminders that ultimately help with the conversations that they're having."
Tim recommends rolling it out to the whole organization – even making it required. "Something as simple as getting those reminders, that's the only way you're going to be able to scale that to an organization at any size."
Employee engagement
Ellucian's culture is driven by a passion for supporting higher education. Kristin's team understands that a great employee experience ultimately impacts the customer.
"One of the things that sold us on Culture Amp was that it does more than just surveys. We use Culture Amp as part of our employee experience strategy. We want to make sure that our employees have a number of different ways to be heard and share their experiences – whether it's hiring surveys, effectiveness surveys, pulse surveys, or the annual engagement survey."
That ability for people to feel like they're heard and they have an opportunity to share feedback is really important to Kristin's team. Culture Amp has helped Ellucian gain greater transparency around strengths and opportunities from engagement scores.
"Our teams have become better at creating action plans in response to survey results, in part because the platform itself is so easy to use. It's clear around what actions need to be taken, and we see managers embrace the reporting that comes out of the platform. It's one thing to want to focus on a specific area, but to actually know the steps to make that happen is critical."
Bringing it all together
Beyond the tools like Skills Coach and engagement surveys, Kristin has found a true partnership with Culture Amp. "We believe in the products, we're able to leverage them, and Culture Amp is interested in hearing what we have to say."
Having a single place for learning and engagement has also saved Kristin's team time and energy. "We know we've saved time and money just by having all of this in one platform. The reporting is much easier, which saves managers time so they don't have to poke around and try to figure out what they're looking at. The whole process feels very integrated and managers are able to easily navigate the tool to identify insights and then leverage Culture Amp's resources to support action planning."
"We've been more than happy with our choice to partner with Culture Amp. From the simple intuitive platform to partnering with a team of helpful account managers, insightful people scientists, and the product team, everybody that we've interacted with makes us feel very supported."
Challenge
Encouraging ongoing manager development at scale.
Solution
Daily micro-learning delivered in the flow of work.
Results
Scalable, accessible, and actionable manager development.
Build a world-class employee experience today