Case study
How Bank First used employee feedback to align strategy with culture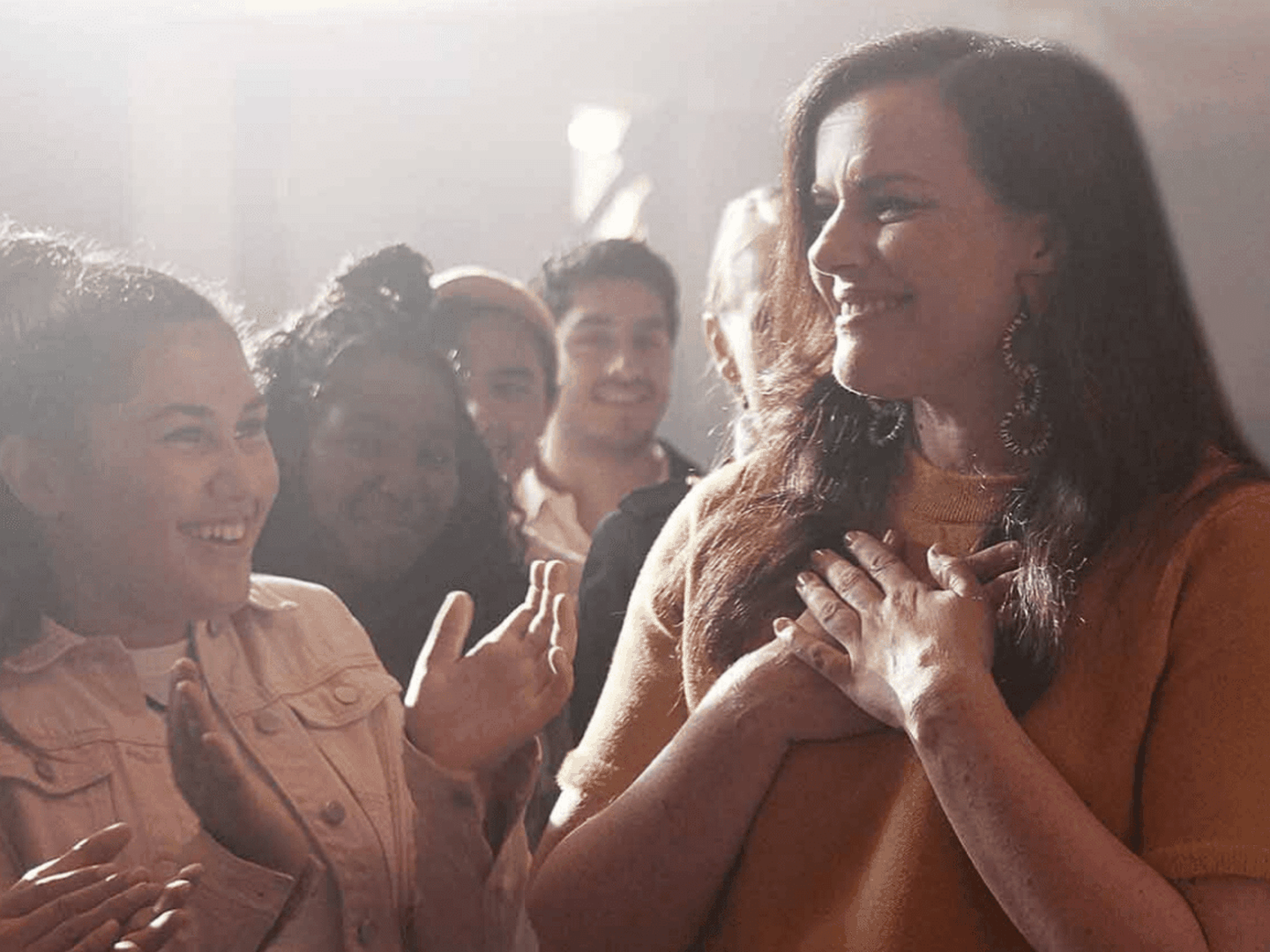 Statistics
250employees

1972founded

7%increase in feedback and recognition
Bank First was founded in 1972 when a group of educators came together to form a mutual bank owned entirely by customers.
In 2017, Bank First was the name given to what was previously Victoria Teachers Mutual Bank to broaden and modernise the institution's identity. Today, Bank First remains a customer-owned financial services organisation driven by a commitment to providing a better banking experience to all the people and vocations that build a better community, including education, allied health and nursing. Its mission is to be "known for a better banking experience, because we exist for the people who care".
Leonie Boyd joined Bank First in 2010 and leads an Organisation Development (OD) team of three. She provides strategic oversight to a broad range of OD activities and initiatives with a focus on culture, change management, leadership and people development.
Using leading data analytics and tools powered by Culture Amp, Leonie's team has led the design and implementation of employee engagement surveys, manager evaluations and improvement plans across Bank First.
Challenge: Align culture with company values
Prior to 2017, under its previous name, Bank First was facing declining growth in an industry where scale is important. This was in large part due to the vocational and geographic constraints in its old name, coupled with increasing competition from traditional banks and new entrants.
In less than three years, after undertaking the rebrand and targeting like-minded vocations to teachers, the bank has achieved unprecedented growth and is well positioned to continue competing effectively against new entrants into the banking market.
However, the rebrand was a critical turning point for ensuring the company's values were fully reflected in its people. There was also a strong emphasis among senior leaders on the need to digitally transform Bank First with innovative technology solutions, while also ensuring the people within the bank believed and acted according to its mission.
"Whether it be internally or externally, our values are what creates value for our people and customers," says Leonie.
To ensure they could achieve their cultural goals, Leonie's team went in search of a better solution to employee feedback and engagement.
Solution: Employee feedback customised for Bank First
While Bank First had already been using surveys to understand their people for over a decade, the platform they were using was not delivering what they needed.
Bank First was specific in wanting a platform that could asses how well their culture aligned with their values, whether their people were aware of their strategic objectives, and clearly pinpoint problem areas as well as opportunities for growth.
"We wanted a platform that looked specifically at culture and engagement and one that we could also tailor to our specific needs."
Bank First heard of Culture Amp at around the time it changed its name. At a conference, many organisations were discussing the platform, and the timing could not have been better.
"We immediately recognised the benefits it could bring to Bank First. The platform is cost effective but the main benefit we see is the complete freedom we have over the design, questions and set up of our surveys," says Leonie.
Intuitive, instant insights
Bank First began using just the one engagement survey in Culture Amp. Their custom survey, dubbed 'OurGPS – Growth, Performance, and Success', resulted in immediate change.
"The first engagement survey we ran with Culture Amp had a 90% completion rate. A major advantage was having immediate access to the results. The results are very comprehensive, and filtering is intuitive." Leonie says.
After just six months, Bank First started using onboarding and exit surveys to measure the employee lifecycle.
"We call these, 'How did we go?', 'What are your thoughts?' and 'How was your time here'," Leonie adds.
Taking action across all teams
Three years later, Bank First has added more surveys and maintains high completions rates. All survey results at Bank First are first shared with company leaders. They are discussed in detail to ensure they have been correctly interpreted, and leaders are then tasked with sharing and acting on the results across teams.
"Leaders have adapted well and like getting direct links to their team results. This has required very little instruction from a People & Culture perspective. Together each team can determine specific actions that target improvement in certain areas."
Organisation-wide results, actions and a complete culture and engagement report is then presented to the Board, allowing Leonie's team to tell a story in a powerful way that demonstrates their alignment to business goals and strategy.
"It really helps with planning strategic initiatives and ensures our focus is directed accordingly," she says.
Results: Advancing culture in leaps and bounds
Through the employee data obtained via Culture Amp, Bank First has been able to firmly intertwine its strategy with its culture, building better leaders and allowing the organisation to introduce more innovative programs across the employee lifecycle.
Meaningful staff reviews and rewards
In 2018, one of Bank First's engagement surveys revealed that feedback and recognition was its lowest scoring factor. In the year prior, Leonie's team had switched from annual performance appraisals to less formal quarterly check-Ins. The results indicated the Bank needed to be more deliberate in how this process was managed, focusing on constructive 1:1 conversations between leaders and staff, as well as how to approach more challenging feedback. The feedback also indicated that improvements were required to enhance the Bank's reward and recognition program. Six months later, the Bank's scores in this factor improved by 7%.
"Specifically, the question around 'the right people are rewarded and recognised at Bank First' increased by 10%," Leonie says.
Health and Wellbeing overhaul
Adding to its feedback toolbelt, Bank First introduced Culture Amp's Wellbeing surveys to identify ways to improve their staff wellness programs.
Over the past 12 months, the Bank has undertaken mental health workshops and mindfulness sessions, and expanded staff gym and fitness reimbursement offers. Bank First has also introduced 'RAVE Café', a regular initiative that brings together eight people from across the organisation who otherwise do not work together, to discuss their experiences. The meeting is left unscripted and unfacilitated, and Board members occasionally drop in, too.
"We feel really confident that way we are nurturing our staff is meaningful and useful to them," says Leonie.
Inspiring leaders
Using Culture Amp, Bank First has witnessed significant growth in its leadership capabilities. Feedback data allows leaders to easily pinpoint team improvements, while staff assessments support leaders in their personal growth.
The organisation has established a League of Leaders – a self-driven leadership collective to drive bottom up initiatives to the Executive team and work together in a more collaborative space. On that back of a survey indicating the needs for enhanced collaboration, they have also established Leader Network Hubs – informal meetings where Executives gather a cross-section of leaders to share decision-making more collaboratively and openly. Today, Bank First scores 10% higher than the Professional Services benchmark for leadership.
"Senior leadership has more communication points with staff, and these have been welcomed by teams. Senior leaders are more engaged in direct conversations and attend various team meetings across the business at different times," Leonie says.
Maintaining agility and connection into the future
As Bank First and the banking industry evolve, Leonie intends to remain agile in the way her team implements and acts on surveys.
"Knowing we have the Culture Amp platform at our disposal to run surveys at any time and for any need is an advantage," she says.
A recent example occurred during the COVID-19 outbreak, when Bank First made use of Culture Amp's Emergency Response Template survey to get a pulse check on employee sentiment.
"As we adapt to new ways of working, we will look to roll out a quick survey to enable us to learn from experience and adapt where required."
Headquarters
Melbourne, Australia
Challenge
Align culture with company values
Solution
Employee feedback customised for Bank First
Results
Advancing culture in leaps and bounds
Build a world-class employee experience today