Why it's important to encourage shared ownership of 1-on-1s
Who is responsible for owning 1-on-1 meetings? Some argue that the manager should lead the charge since they're technically "the boss." Others claim the direct report should be responsible because these meetings are primarily for their benefit. At Culture Amp, instead of one or the other, we advocate for shared ownership of 1-on-1 conversations. 
Why we advocate for shared ownership of 1-on-1s
1-on-1s must be co-created by both managers and their direct reports. There are a few reasons why:
1-on-1s are beneficial for both the manager and the direct report. While many assume that 1-on-1s are only for the direct report's benefit, this couldn't be further from the truth! Managers can find much value in 1-on-1 meetings – from improving their leadership skills to deepening their relationships with employees. This means that both sides are responsible for making the most of their time together. 
1-on-1s are meant to be a two-way dialogue. Similarly, 1-on-1 conversations are only productive if they're an open, two-way dialogue. This helps avoid the pitfall of just having a transactional update. That's why the active participation and contributions of both manager and direct report are required.
1-on-1s require time and attention. Developing an agenda beyond just a check-in takes more time and effort. While it requires more attention to create meaningful conversations, it's well worth the effort. However, you don't want to place all those responsibilities on one person, which is why it's so important to encourage shared ownership. 
What shared ownership of 1-on-1s look like 
If your managers haven't historically taken the shared ownership approach with their 1-on-1s, it may be challenging to know where to start. To help, we explain the division of responsibilities between the manager and direct report and where they might overlap. 
The responsibility of managers
The primary responsibility of managers when it comes to 1-on-1s is to provide structure for the meetings. This gives direct reports a starting point to work from and allows them to focus on driving the content of the conversations.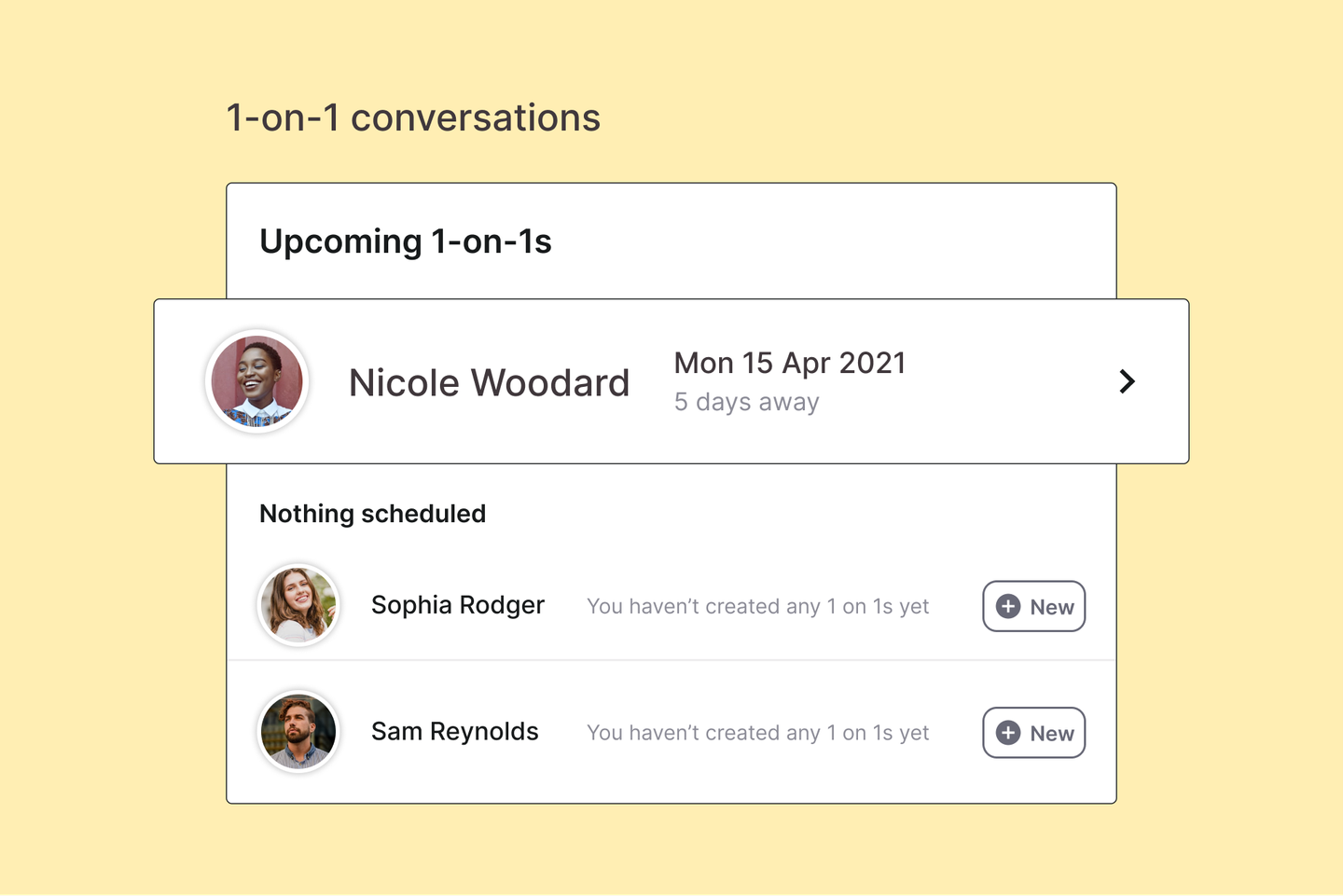 Managers are also responsible for coaching employees toward their goals since they can access resources and experiences that their direct reports may not. Our 1-on-1 conversations tool guides managers to coach their direct reports throughout the meeting. Specifically, check-in questions focused on wellbeing and whole employee experience allow managers to create a broader conversation before focusing on achievements or obstacles.
Asking the right questions in each one-on-one meeting is important, so we've compiled 24 questions to get you started.
The responsibility of direct reports 
On the other hand, direct reports' primary responsibility is to set and drive the 1-on-1 meeting agenda. This means identifying their personal and professional goals, communicating those goals with their manager (especially as they change or evolve), and ultimately taking their growth into their own hands.
A key component of this responsibility is self-reflection. That's why we built-in opportunities for employees to pause and reflect during the preparation step of our 1-on-1 conversation tool. This ensures that the most pressing items are presented for discussion and helps identify if there's a lack of alignment.
Shared responsibilities 
While both the manager and direct report should take ownership of certain responsibilities, many tasks can be shared by both sides. This includes: 
Preparing for each meeting. Managers and direct reports are responsible for showing up prepared for every meeting to ensure everyone gets the most out of the time together. This means continuing to create a shared agenda, coming prepared with questions, and reviewing any notes from previous meetings to make sure everyone has the most up-to-date information.
Sharing feedback. Both managers and direct reports also need to be willing to share and accept both positive and constructive feedback. As we mentioned before, 1-on-1s are a critical time for both sides to work on their personal and professional development – receiving and reflecting on feedback from others is an essential step in this process. 
Building the relationship. Finally, it's beneficial to managers and direct reports to invest in building the relationship – by asking thoughtful questions and being transparent. Not only is this vital to having a healthy and productive working partnership, but it can also increase feelings of trust and camaraderie – which can, in turn, lead to better conversations. 
While there is some division of responsibilities when it comes to 1-on-1s, it should be a shared experience between the manager and direct report. By making 1-on-1s a collaborative effort rather than an individual responsibility, both sides will gain more value from these meetings.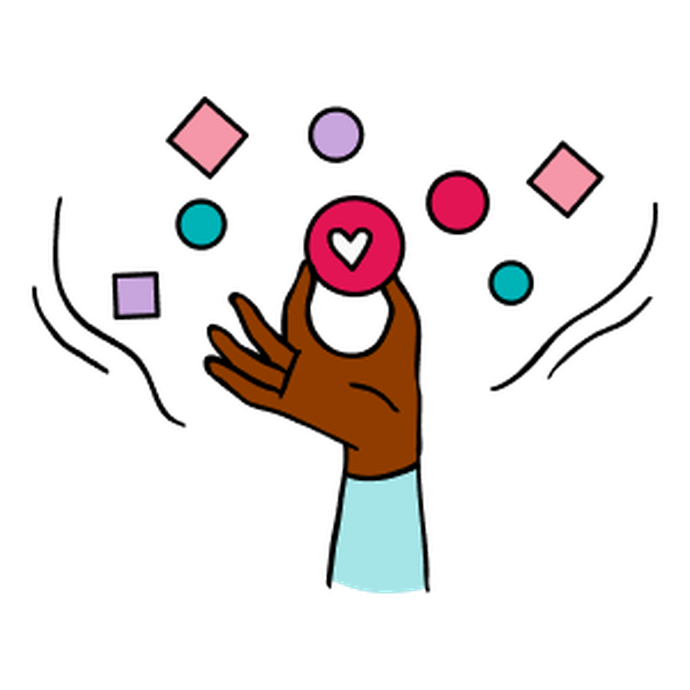 Want to help your managers have more impactful 1-on-1s?
Download our ultimate guide to 1-on-1 meetings
Get the guide
Build a world-class employee experience today