The three things Culture First companies do
At Culture Amp, putting culture first is the way we want to succeed. "Culture First" is not an outcome nor an alternative form of success. Culture First is how we will succeed – by developing our people and culture.
Culture First is one of those interesting ideas that is very simple at one level and quite complicated on others. Over the past six months, we've gone through a process that has forced us to define what we believe Culture First is and we took this concept to the world on our global Culture First tour.
The result of that process is we believe that successful Culture First companies commit three things:
1. We sweat our values
Our values are fundamental to how we interact with each other, how our company works, and the product we build. They are more than just statements written on the wall. We have four values at Culture Amp.
The first is to have the courage to be vulnerable. If you have the courage to be vulnerable then you can learn faster through feedback, which is our second value. If you learn faster through feedback, then you can truly trust people to make decisions, our third value. The final value is to amplify others, which we achieve if we have the courage to be vulnerable, learn faster through feedback, and trust people to make decisions all at the same time.
These values are not only about how we act but also values of our product. Each one of these values informs how our product is meant to work.
Developing our values was part of our commitment to "sweat the values." The first three values came from the founders; we have validated them with our people over time. We sat down with everyone in the company at the time in a "values and action" workshop and worked through the meaning, relevance, and mutuality of those values.
We went through this exercise with everyone in the company and discussed where it was working and where it wasn't. Then we asked ourselves if there was something that didn't exist in those three values. That's when we collectively came up with our fourth value (to amplify others).
We recently released a series of articles that dives into the story of our company values from their initial creation to how we bring them into our day-to-day at Culture Amp:
It's nothing new for a company to say that its values are essential but for Culture First companies, values must be meaningful, authentic, and designed to inform action. At Culture Amp, our values are designed to make us think, hurt our heads, inform what we do, and encourage conversation.
That's why every person that joins the company is asked about their values and how they relate to Culture Amp's values.
2. We have the courage to hold up a mirror to ourselves
Culture First organizations engage everybody to look with open eyes and be transparent. We need to see what we do well, look at what we don't do well, and identify what we want to change. We have to have the courage to hold up a mirror to ourselves.
This means we actively listen and give our people a voice. At Culture Amp, our core product is an employee experience platform, but this value embodies much more than our product.
As the CEO and founder, I must accept that our organization is in the hands and heads of everybody in the company. There isn't one single truth within our organization, there are multiple truths, and we need to see them all. Sometimes these truths will be uncomfortable. We must have the courage to look honestly into the mirror.
3. We believe we will grow by growing our people
Most importantly, we believe that we will grow as a company by growing our people. This means you will grow faster at Culture Amp than in any other company you could be at.
We're a fast-growing startup committed to more than doubling every year. While many companies succeed by growing, our difference is our people. As a Culture First company, we don't believe we'll grow if we turn over our people at each step in our journey. Each person got us to where we are today, and they should have the opportunity to continue to grow at the same rate.
But we're not just committed to growing people's roles in our company. We're committed to growing you as a person. That may mean that you will grow faster somewhere else at some point in the future. If that is the case, then we need to have an honest conversation. This can be very difficult for everyone involved, but it's critical for us to have this conversation with integrity if we're serious about being Culture First.
As we grow, there are also new challenges – our business will have 1,000 people soon, raising the question of whether we can be truly Culture First if we're that big. For me personally, the legacy I want to leave at Culture Amp is not our destination but how we got there.
While it's still early days for Culture First companies, we believe that we can achieve scale by sharing our learnings and continuing to put our culture first. So to our people, our commitment is to continue to grow with you - because that's how we'll all succeed.
Culture First is our fundamental strategy at Culture Amp. It will never be complete. It is the way that we choose to win.
If you want to view the slides from the keynote I delivered on our Culture First Tour discussing this topic, they're available on SlideShare: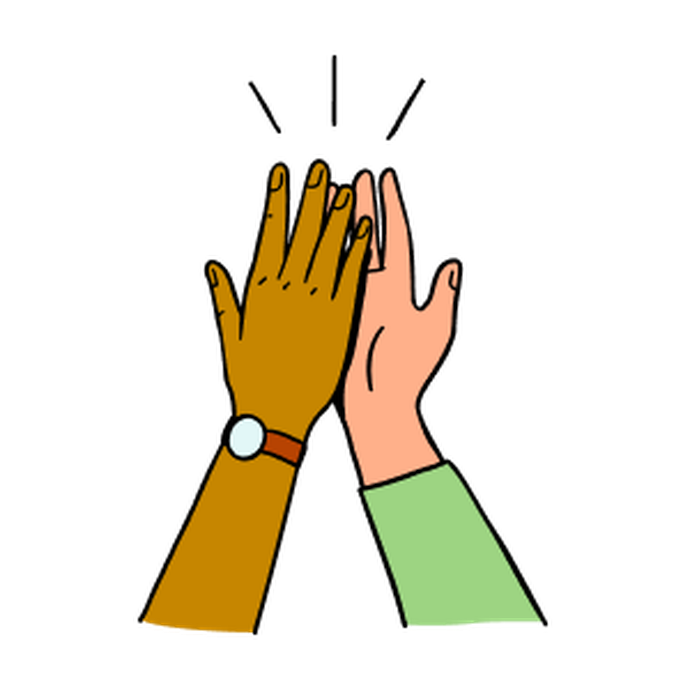 Join us on our mission of building a better world of work
Learn more
Build a world-class employee experience today