3 ways to prove the ROI of HR
The tie between a company's culture and business outcomes is becoming increasingly apparent. A study by HRWins found that 65% of CEOs feel that strong company culture and people-related issues like gender equality and pay equity – have a direct financial impact on their business.
This means that rather than viewing company culture as a secondary issue, business leaders now see it as a critical factor for performance. But what's HR's role in all of this? Of course, while HR teams are ultimately responsible for driving company culture, the research by HRWins shows that there are five specific areas where they can have the most impact:
Turnover
Productivity
In this post, we share strategies that will help your team pull these five levers so you can make the largest impact on business outcomes. 
Building the business case for HR
Before diving into specific strategies, we want to share how to build a business case. A business case provides data or proof to your C-suite to demonstrate that HR's actions are leading to positive results. Here are a few recommendations to make this cause-and-effect relationship clear.
1. Align with your leadership team
Before your team implements any new strategy or technology, align with your leadership and employees. There are many ways to accomplish this. One of the most effective methods is to survey your leadership and employees to understand what your stakeholders need and value most. 
For instance, you may find that employee wellbeing is top of mind for the C-suite, while your workforce is more concerned with DEI issues. As an HR leader, your role is to define goals that map these issues. Along the way, you may also need to have conversations to help employees and company leaders understand each other's priorities to create alignment across the board.
2. Establish clear goals
Whenever you launch a new initiative, communicate your goals to leadership and employees by stressing what you learned from them through the surveys. You can also identify the quantitative and qualitative returns you hope to realize and tie them back to current and future company goals. This ensures everyone understands the why behind these goals. 
Also, remember that you may have to adjust goals as the organization evolves or faces unexpected challenges – and that's completely normal!  You have to make sure your employees and business leaders are aware of and on board with the changes. 
3. Understand the type of data you'll have access to
Make sure that whatever technology you use can capture the data points needed to support your short- and long-term goals and your communication strategy. A great example is using employee experience data to conquer workplace politics.
To set your team up for success, we recommend designing initial reports and dashboards to score some early wins – as long as they align with the business's goals.
4. Measure and report
Finally, make ongoing reporting and communication part of your strategy. Show quantitative results with quarter-to-quarter comparisons on ROI. Demonstrate qualitative results by leveraging feedback that comes directly from employees and survey data. And don't be afraid to use the power of storytelling to make your HR communication more transparent, engaging, and relevant for your company. 
Three strategies to help improve the ROI of HR
Now that we have a framework to start building a business case, it's essential to identify the areas where HR can have an impact. As we mentioned above, HRWins found that there are five areas where HR can have the most impact on ROI: turnover, productivity, onboarding, absenteeism, and DEI. Below, we share strategies that will allow HR to take action in these five areas. 
1. Empower your managers
While company culture is established and reinforced by leaders, managers are the ones to build engagement with their workers. Managers are not only known to have a significant influence on culture but have also been found to be the main determining force when it comes to how organizations and employees respond to challenges. This powerful influence by managers can directly impact everything from productivity to absenteeism. 
Despite this, the same HRWins study found that 51% of managers only spend three hours or less on people-related issues, with 37% spending one hour or less. This means that more HR teams need to provide support and empower managers to champion the company culture, drive people-focused initiatives, and build meaningful relationships with their employees. 
2. Implement active listening strategies
It's important to remember that employee experience and the business world are fluid. That's why HR teams need to commit to continuously monitoring and refining their approach – rather than solely relying on annual employee surveys or performance feedback. 
This approach can help to identify issues early and often. For instance, if HR leaders identify that their employees are unhappy with what the company promised regarding DEI efforts and what they're delivering, they can proactively address this gap and potentially mitigate turnover or disengagement. 
Active listening strategies also allow HR to adjust their goals, initiatives, and programs as needed instead of thoughtlessly committing to a KPI that becomes irrelevant at the end of the quarter. This is especially true when the business is going through challenging times or in a crisis. 
3. Pair modern HR with technology
The pairing of modern HR practices and technology allows teams to accomplish more – whether by reducing administrative burden, keeping costs low, supporting more strategic HR programs, or making processes like remote onboarding more effective.
Regardless of what type of HR technologies you use, they're essential to helping HR teams deliver ROI. That's why it's critical to make sure the HR technology you choose makes sense for the business case you're trying to make.
For example: let's say you want to measure employee productivity because you know that performance-based cultures have shown increased revenue due to increased employee productivity. To measure this, you need a robust performance management platform to collect this data and provide easily digestible reports for your team and the C-suite.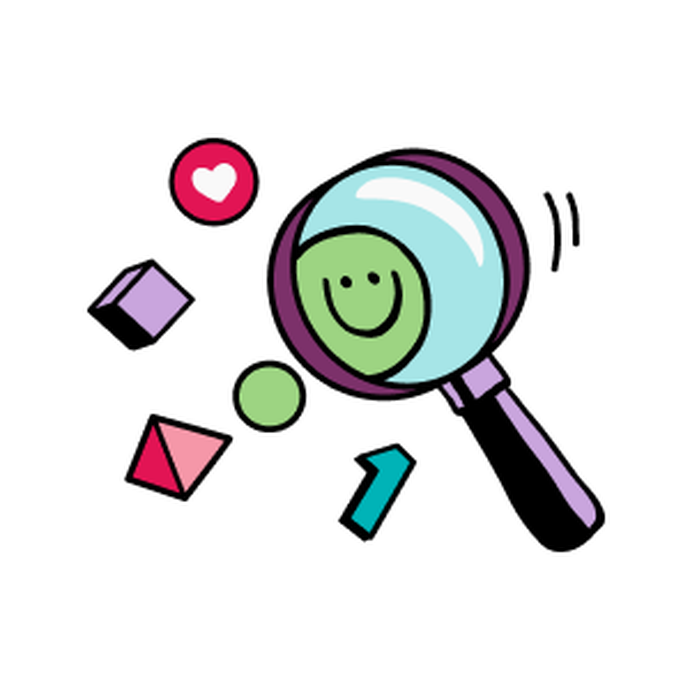 Calculate the impact & ROI of your employee experience
Get started
Build a world-class employee experience today