How to effectively leverage pulse surveys during a crisis
Pulse surveys are a great way to get a temperature check on your organization. These brief check-ins can surface what's top-of-mind for your employees and help you respond quickly.
While it may seem like you should pulse often, it's actually not always the best way to collect valuable information from your employees. Given their brief nature, it's important to use pulse surveys effectively. 
Typically, pulsing is most effective when done between longer engagement surveys, ideally alternating back and forth each quarter. However, in difficult times (like the ongoing COVID-19 pandemic) or periods of transition, pulse surveys can help you adapt and respond more quickly and impactfully.
In this article, we cover the most effective ways to use employee pulse surveys and explore when and how to administer more regular pulsing.
Pulse survey basics
Pulse surveys are shorter surveys designed to get an overall read on how employees are feeling. Pulse surveys should be short and concise, typically 5-15 questions. These questions will help you get a sense of employee sentiment and pinpoint areas where you can make immediate improvements. If you try to tackle too much, the pulse survey loses its effectiveness and will further frustrate employees.
How to use pulse surveys effectively
There are a handful of circumstances where pulsing is valuable in a more frequent cadence, such as during periods of crisis or rapid change.
According to Kenneth Matos, Director, People Science at Culture Amp, "In the face of the pandemic, many leaders have lost control of the pace of change in their organizations. They're now forced to deal with rapid, even daily, changes in economic and healthcare conditions. As a result, many organizations now meet the appropriate conditions for pulsing."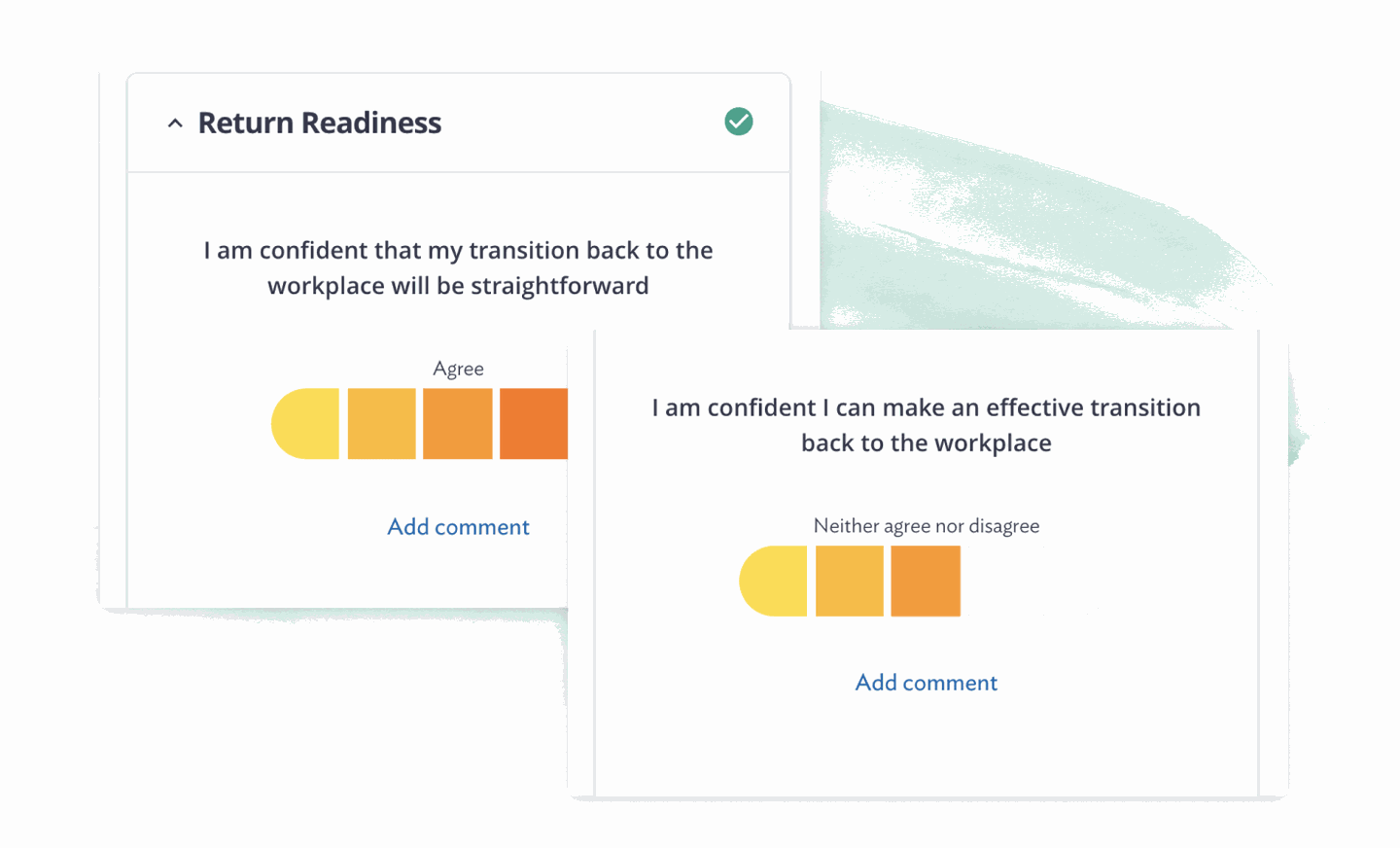 6 tips to effectively leverage pulse surveys
1. Determine the appropriate cadence
During periods of rapid change, it may be necessary to pulse even as frequently on a weekly basis. This will help you gauge the impact of your response efforts and meet any unforeseen challenges as they arise. However, only survey as quickly as you're prepared to respond. Let this determine the right cadence for your organization and be sure to communicate it clearly to employees. This lets them know that it's not permanent and provides visibility into what you're doing in the short term.
2. Act quickly
Pulse surveys are only effective if you can turn that feedback into meaningful action, so it doesn't make sense to keep asking the same questions if nothing has changed. If you're pulsing frequently, it should be because you're responding to the results in real-time. In times of change or crisis, you can't always predict what your employees will need from week to week. Use pulse survey results to prioritize your short-term response initiatives. If you keep surveying but don't act, the feedback will remain the same, and employees will be frustrated that no action has been taken.
3. Give context
If employees suddenly start receiving weekly surveys with no explanation, they will likely ignore them. Clearly explain why you're switching to this cadence, explain how results will be used, and state how long this pulsing period will last. This helps employees buy into the process and ensures you're getting the best results.
4. Share results openly
In times of crisis, thoughtful transparency is key. Sharing survey results across the company opens the door to new ideas and solution-sharing at all levels. Don't discount the voices of even your most entry-level employees as you work to address the concerns of your workforce. This also provides visibility into what you're doing to act on these results.
5. Measure results over time
With a rapid intake of employee data, keep questions consistent to measure improvements (or lack thereof) over time. After a few surveys, you should be able to see what initiatives are and are not working so you can quickly adapt.
6. Ask thoughtful questions
With only 5-15 questions, you want to ensure you're getting useful information that you can act on quickly. Consider what issues are top of mind for your workforce, such as wellbeing, emergency preparedness, and general sentiment. Not sure where to get started? We've compiled a template to help you shape your emergency response survey questions.
Pulse thoughtfully
Pulsing should be used thoughtfully and only in specific situations. During tumultuous world events or company-wide changes that impact your entire workforce, consider regularly pulsing your employees throughout the transition period. Just remember that action is the most important piece of any survey, so only administer pulse surveys only as quickly as you can act.
Are you checking in with your employees?
Culture Amp helps you get the insights you need to optimize the employee experience.
Learn more
Build a world-class employee experience today