Dispelling 5 performance management process myths
There's no question that performance management has a bad reputation. Often delivered via an annual performance review, this unpopular process has generally been considered ineffective by managers, employees, HR leaders, and senior leadership alike. Traditional performance reviews are often so bad they make performance worse about one-third of the time.
But are these poor experiences unavoidable? Absolutely not.
Research from Deloitte indicates that organizations with employees who are satisfied with their company's approach to performance are 1.3 times more likely to meet their financial targets and more than twice as likely to innovate. Performance management processes aren't inherently bad – they're less an inevitability and more an (unfortunately common) empirical myth. When done right, performance reviews can be a powerful tool that boosts engagement, raises morale, and elevates the overall employee experience.
Tapping into the full power of performance management begins by dispelling the many misconceptions organizations and employees have about the process. Below, we'll untangle five of the most common performance management myths. We'll also offer tips and insights from Kat Shoobridge, General Manager of People Solutions at PEXA, who spoke to these myths in the webinar "Dispelling the myths: Performance management made simple."
Myth #1. Performance management is only necessary for promotion decisions or disciplinary action
Despite what many think and have experienced, performance management isn't – and shouldn't be – an appraisal evaluation conducted for legal or compliance reasons. Nor is performance management just an annual ritual for making promotion decisions or carrying out disciplinary action.
The true spirit of performance management is better captured using the following definition, which we've adapted from Mone & London:
Performance management is a process that includes goal setting, feedback, development, recognition, coaching, and performance appraisal. It's built on a foundation of trust and empowerment and incorporates a constant flow of communication.
For many, the first step to humanizing and elevating performance management is rewriting the definition of performance management to honor and accommodate the full potential of the process. Performance management can incorporate more than just performance measurement, which looks backward to evaluate how well an employee has or hasn't been performing to justify a promotion, hiring, or firing decision. Instead, it can be an enriching process that hones in on your employees' growth and potential development.
Tip: When redefining a new performance management framework, ensure that the process ties back to your values and is aligned with what you're trying to achieve as a business.
Myth #2. Performance management isn't important
If performance reviews were necessary or useful, why did great companies like Adobe or Deloitte eliminate them? For many organizations, the performance management process simply fueled employee burnout and job dissatisfaction, damaged relationships, and increased turnover. From those lenses, performance management at its best is not essential, and at its worst, a waste of time, resources, and money.
However, this is generally only true for poorly implemented performance management systems. Research has shown that a formal and systematic performance management system adds significant value to both the bottom line and overall employee experience. Research has shown that well-executed performance processes lead to 51% better performance for financial outcomes and 41% better results for metrics like customer satisfaction and retention. From an employee experience standpoint, our data has shown that employees who experience regular 1-on-1 developmental conversations are 35-45% more engaged and 40% more motivated. With these stats, it's hard to say that (effective) performance management isn't critical.
Tip: Performance management only works if you implement a system that works for your unique people, company, and culture. When developing your process, it's essential to empower leaders and team members to own their performance and growth. This means having the right conversations and ensuring that the right people are included and feel supported.
Myth #3. Reinventing performance management is the same as putting paper evaluations through an online system
It's short-sighted to think that reinventing a performance management system can be achieved by replicating paper forms and putting them through an online system. Modern performance management is not a fixed sequence of events but a continuous process that should constantly be improved and iterated. Digitally reproducing your old annual review just gives it a shoddy UX makeover.

If organizations want their employees to regularly use and find value in a new performance management system, they need to put users first. Embedding human-centered design at the core of your new process will ensure that your people might even want to use it. For better or worse, reinventing your performance management system will require a significant – and perhaps even sweeping – overhaul.
Tip: To be most effective, embed your performance management system into the flow of work. Solutions like Culture Amp's Performance Management tool makes it easy to craft a culture of continuous feedback your people will love.
Myth #4. Implementing a new performance management process is too hard
Many companies resist implementing a new performance management process because they think it's just too hard. However, there's friction in implementing any new HR system or framework. Reinventing performance management isn't significantly more difficult than trying to rethink engagement, for example.
Implementing any new process requires change management. It inevitably takes time and effort to gain buy-in, so education enablement is essential. Support your stakeholders by giving them the information, data, and guidance they need to understand the necessity of a new performance management system. Reinventing your performance management process is undoubtedly tricky, but the potential benefits to performance are substantial.
Tip: The first thing we recommend when embarking on a performance change management journey is to build out a list of stakeholders. This list should include but isn't limited to: people who will support HR from a feedback perspective, people who are passionate about performance, and people who are vocally dissatisfied with the performance process.
Myth #5. Employees hate performance management anyway
Some organizations believe that employees are fated to hate performance management, regardless of how it's conducted. Because of this misconception, it may feel pointless to modernize or reinvent the current system. Yet, research shows that people have less of a problem with performance reviews themselves than they do with their organization's approach to performance management. We need performance management evolution, not elimination.
How can companies get their employees on board? Like in the previous section, the answer is education enablement. Employees that understand the power and purpose of performance management will buy in, approach them with a positive mindset, and embrace them as growth opportunities. Of course, organizations also have to offer a performance process that is motivating, satisfying, and fair. If high performance is a goal for your organization, you need to rethink what it means to design a performance management process that employees love.
Tips: The ideal vision of modern performance management doesn't include an annual review where the manager speaks, and the employee idly listens. Performance discussions should be a two-way conversation where both managers and employees feel supported and trusted to give honest feedback.
The future of the performance management process
Performance management is a subject that's been shrouded with misconceptions. Whether it's the myth that performance management just doesn't matter or the paralysis caused by believing it's just too difficult, we at Culture Amp want to provide clarity and actionable direction around better performance management. There's no reason to continue to let your performance management system drag the future of your employees and the organization down. Start building a category-defining performance process today.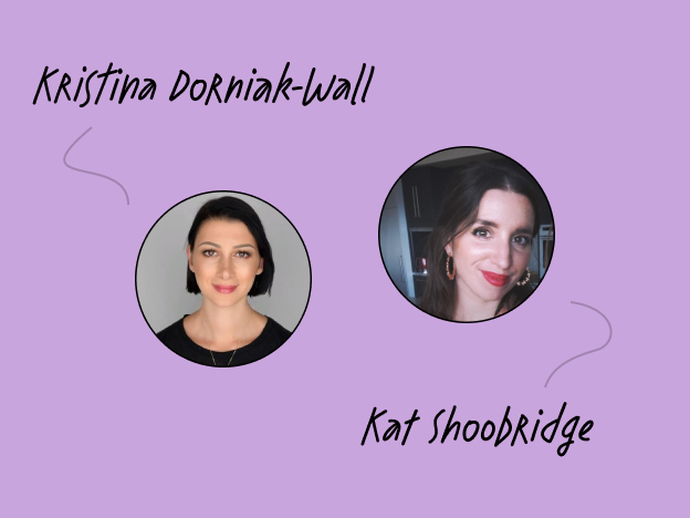 Performance management made simple
Learn how to build a performance pathway that works for your organization.
Watch now
Build a world-class employee experience today