5 steps to performance change management planning
In times of uncertainty, organizations and individuals alike are compelled to accept that change is the only constant. While discomfort and resistance are natural consequences of any change, planning and preparation can help smooth the transition.
In response to the COVID-19 pandemic, most companies have adapted their core processes and workflows in order to stay afloat. What were imagined to be temporary changes are turning into permanent features, altering the needs of organizations and the roles of employees. Amidst this fundamental shift, performance change management is a critical tool to help your organization sustain performance during periods of change.
In this article, we identify opportunities for performance change management and provide a framework for creating a successful plan. 
What is performance change management?
To effectively implement performance change management, it's important to understand the distinctions between general change management, performance management, and performance change management.
Change management identifies specific needs for improvement within an organization. These improvements often vary in nature and aim to accomplish different end results. Here are some common examples:
Technological advancement to save time
Adoption of automation to minimize human errors
Internal reorganization to increase productivity
While change management could mean different things to different companies, the ultimate goal is to increase efficiency and business success. 
Performance management focuses on employees and the factors that affect their overall performance. This process is used to evaluate employee productivity and engagement to ensure that they're contributing to the bigger business goals. Successful performance management creates a high-performance culture that motivates and equips employees to reach maximum productivity.
Performance change management is a unique mix of the two, namely the specific need to improve or reform the performance management processes to enhance the productivity of employees and in turn, the efficiency of the organization. Companies may invest in performance change management when dealing with one of these situations:
Change in leadership: New leadership comes with fresh ideas to optimize the achievement of business objectives. The fulfillment of these objectives relies heavily on the performance and output of employees. To optimize the former, the latter must undergo change as well. 
Rapid company growth: Sudden growth calls for sudden expansion. This could mean accounting for a spike in headcount while reassessing responsibilities and goals to keep up with the growth of the company. 
In response to a crisis: When faced by a crisis, organizations may resort to downsizing or drastic restructuring. This often translates into a change of responsibilities for several employees.
When unable to meet goals: The goals of a company are closely tied to the performance, satisfaction, and wellbeing of its employees. The failure to meet and surpass goals indicates a need for reform.
Regardless of the reason, in order to implement performance change management effectively, the single most important step is to put together a well-thought-out plan.
The importance of planning in performance change management
When an organization decides to introduce a significant change, it impacts people across the company in different ways. In order to execute these changes successfully, the company will need a detailed plan that will minimize risks and ensure clear communication with all the affected parties. To actualize these steps, these various teams need to be identified:
The leadership team
This comprises the core set of people who are involved in informing, leading, and approving all big changes within the organization. In essence, this group will steer the reform by assigning different elements to teams that are best suited to bring them to fruition. These individuals will be responsible for laying out the structure of the plan and tracking its progress.
The execution team
Certain members of your organization will play a key role in executing the change. They will ensure that all affected parties receive coherent communication regarding the changes and their impact. Their goal will be to communicate with transparency in order to minimize possible resistance towards the change.
The stakeholders and investors
It is crucial to have the support of your stakeholders when reforming the organization. They back the company and are its representatives. Hence, the plan must account for their inclusion and participation.
What does the plan entail?
There is no set way of putting together a plan. However, after much research and collaboration with experts on the matter, we've built a five-step template to help guide you through the performance change management process. Let's discuss the five actionable elements that make up this plan:
1. Leadership alignment 
Kick off the plan by arranging a preliminary meeting to define the performance strategy. The initial discussions should focus on creating alignment in regards to the purpose of the change. Establish why the change is essential and how it will bring the company closer to achieving its goals.
Once the reason for driving the change is clear, it's time to select a group to lead the project. At this stage, not only should you handpick individuals who will wholeheartedly champion this cause, but also identify executives who could possibly be in disagreement. Your plan should include a strategy to convince or reason with naysayers, as all company leaders should be on the same page before proceeding to the implementation stage.
2. Change impact management
The reform will have both a direct and indirect impact. Dedicate a team towards impact analysis. They will map its reach and effect on different employee strata within the company. This analysis will help establish a risk mitigation strategy to facilitate a smoother transition. It will also guide the communication to follow.
3. Stakeholder engagement
Stakeholders are key players in an organization and any change that impacts them will need a detailed justification. The easiest way to convey the company's vision for the future is by establishing a two-way communication process with them. A well-defined plan that defines stakeholder engagement will help move the conversation forward. 
4. Company communication
It is crucial to deliver the right communication to the right people at the right time. Towards this end, the plan must cover three focal aspects - defining the narrative for change, developing key messages for different audiences, and creating a roll-out plan to highlight the channels and dates of communication.
5. Training and support
As the roles of employees evolve, they will need to learn and hone certain skills. As a final step, run an assessment to identify teams or individuals who could benefit from additional training. Establish a training timeline to ensure that the training is completed within the desired period of time.
Let's get started
Bringing in any change - big or small - is never easy, but with proper planning and buy-in, the journey can be made simple and rewarding for everyone involved. 
If you're unsure whether your organization could benefit from performance change management, here's a quick way to find out.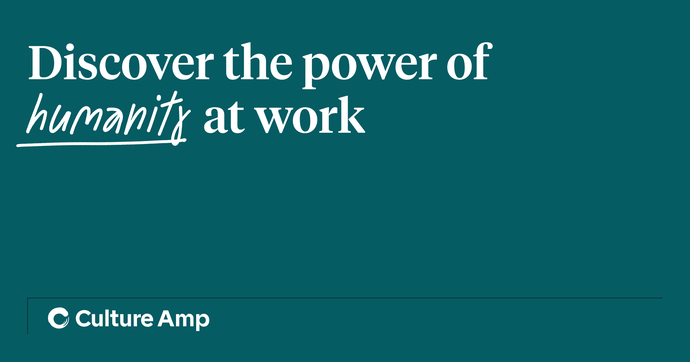 Build an employee experience people love
Learn more
Build a world-class employee experience today