How Kinatico manages engagement during times of change
To say that organizations and employees have endured a lot of change over the past few years feels like a vast understatement. From shifting work arrangements and new technologies to layoffs and geopolitical instability, workplaces around the world continue to experience a pervasive sense of uncertainty.
And while change is normal and healthy, it's still hard. "When you engage with the concept of change, what you're really engaging with is that sense of the unknown," explains Gavin Morse, Senior People Scientist at Culture Amp, in a recent webinar.
However, the unknown doesn't have to present a risk – in fact, it can present an opportunity. Gavin connected with Odelia Sarre, Head of People and Culture at Kinatico, to talk through some pertinent questions: How does change affect employee engagement? And how can leaders help their employees – and their entire organizations – navigate change successfully?
Shaken confidence: How layoffs impact employee engagement
There's one type of change in the working world that feels relentless lately: layoffs. These workforce reductions have an impact on the overall employee experience – and as a result, they also affect engagement.
Culture Amp combed through its data to find 146 customers that not only went through layoffs but also conducted engagement surveys both before and after the layoffs. Those results could be compared to better understand the change in employee experience over time.
As you might expect, employee engagement – meaning the level of enthusiasm and connection to the organization employees feel – takes a hit following a staff reduction. Employees' commitment to stay and willingness to recommend the organization to others were significantly impacted.
However, Gavin provides an important reminder: "Engagement is not something that can be acted on directly. Rather, it's an outcome of the employee experience." So, experts at Culture Amp dug deeper to understand the specific drivers of engagement that had been most affected by layoffs. They found that:
Employee confidence in the company itself was shaken
Employees blamed leadership for the layoffs
Employees no longer saw a future career path in the organization
Want to act on your employee engagement results? Here are the questions you need to ask in order to get actionable takeaways from your next survey.
Mergers and acquisitions: Different change, different effects
Layoffs aren't the only change that pose a risk to the employee experience. Other major shifts like mergers and acquisitions have an impact, too – albeit in different ways. For example, mergers and acquisitions often lead to a slight boost in company confidence amongst employees, but they also make employees feel as if they aren't involved in decisions that directly affect them.
Odelia knows these impacts firsthand, as she joined Kinatico after the company had recently been through an acquisition. "There was a lot of uncertainty and a lot of change happening within the organization," she says. "And while there weren't direct layoffs, you did see people sort of disengage and fall out of the organization."

Through engagement surveys and workshops, Odelia and her team were able to surface the most meaningful drivers within Kinatico, such as the company's processes.
"What they really wanted was leadership to listen to them and address the friction that they were experiencing due to their new workflows and systems," she says. In response, Kinatico focused on creating more streamlined processes and systems. The organization was able to increase its score for that driver by 10% within six months.
Development was another area that the company needed to invest in. "In my experience, people generally say they really want to grow and develop but then in the same breath say, 'But I don't have time,'" she explains.
To make learning and development more manageable and accessible, the organization looked for ways to give people three things: experience, exposure, and education. "Most of the teams found that they could really easily accommodate experience or exposure opportunities in the flow of their work and in their roles," she adds, sharing that Kinatico increased their score for that driver by 12% in six months.
Through it all, Odelia and her team have made one thing clear: "We are building our culture deliberately, and we're building it together," she explains. "People are understanding that the organization is made up of people and that includes them. So if they want these things done, we need to do them together."
3 myths about change and the employee experience
Change is inevitable in organizations, and leaders are eager to find ways to shield their employees from any negative impacts. There are many theories on the best way to do this; however, some of the oft-repeated advice is actually rooted in myth. Let's take a look at three common falsehoods about change and the employee experience.
Myth #1: A great employee experience protects you from the fallout of change
If your organization is a great place to work, then people will want to stick around and give it their all – change or no change, right? Not necessarily. In fact, the opposite can be true, as highly-committed employees feel particularly hurt and betrayed after a layoff.
"Having many committed employees prior to a layoff doesn't decrease the risk of increased turnover post-layoff," shares Gavin. "If anything, the layoff comes as a greater shock and surprise to these employees who may believe that hard work and loyalty would actually insulate the workforce against difficult decisions like needing to make layoffs."
In contrast, in companies with less-committed employees, staff might see layoffs as necessary to address structural or systemic issues facing the organization. They could even see an improvement in employee commitment if workers agree with the steps taken.
Odelia explains, "Those that built the house aren't the ones to renovate it." Moving to the next stage of growth requires different skills and experiences. But that can be sad for the people who still remain and remember the way things used to be.
For that reason, Odelia says that during times of change, people need to feel noticed, needed, and affirmed. "This is the time when you really need to double-down on your recognition efforts," she says, so that employees still feel valued for their contributions to the original "house."
Myth #2: Engagement will eventually rebound back to pre-layoff levels
This myth has some truth to it – organizations might actually see employee engagement bounce back. But the reasoning for that rebound is important.
"That bounce back is only a reflection of hiring new people toward the organization," Gavin explains. Those employees didn't go through the layoff and are still in the "honeymoon phase" with regard to their roles and their engagement.
For that reason, organizations shouldn't expect to see a recovery in engagement scores until they start actively hiring again. New employees who are brought on board should be set up for success with a compelling vision for what the future holds.
As for tenured employees, increasing their engagement takes effort – not just time. "Take action to ultimately restart or rebuild engagement amongst those whose trust and motivation were broken during that layoff period," Gavin says. Your employee feedback can help you pinpoint the aspects of the employee experience that are most critical to existing employees.
Myth #3: There's no way to buffer against the adverse impact of a change
If an exceptional employee experience doesn't protect an organization from the fallout of change, then there must be nothing leaders can do. Why bother listening to employees at all if you know it'll be bad news?

"How employees feel when a change is announced is how they'll feel when the change is implemented," Gavin says. In fact, companies that have the foresight to run both pre- and post-change surveys show no significant difference in favorability before and after the change.
That's why organizations need to take great care in communicating the initial change announcement, as it directly impacts how employees feel both during and following the shift. Companies should also continue to collect feedback as teams cope with the change to understand how they're actually dealing with the process.
"Something I've found really critical to collecting the data is to really try and drive your participation levels," Odelia adds, as higher participation rates give findings more credibility with the entire staff. Kinatico sends frequent survey reminders to leaders while including team participation rates to spark some friendly competition.
With high participation, "the focus areas from which you drive your actions aren't bogus and you can show your people that you're using their inputs," Odelia shares. "People are really encouraged by the fact that leaders are listening and trying to address their concerns."
Navigating change with more confidence and less chaos
Organizational change can be rocky, even with careful planning and the best intentions. Odelia and Gavin have a few more tips for companies that need to navigate change with employees:
Maintain realistic expectations: There's no avoiding the fact that major changes have consequences. Engagement and company confidence will take a longer-term hit and that's natural.
Be open and transparent about the change: Remember that how the change is communicated at the outset will impact how employees feel during and after implementation.
Give leaders the chance to step up: Whether it's deserved or not, perceptions of leaders will take the biggest hit. Leaders need to remain open to employee frustration and feedback and also be vulnerable in sharing their own struggles with the change.
Invest in your leaders: If you expect leaders to step up, you need to support them in doing so – whether that's with resources or helping them build emotional resilience. "For me, this can be as simple as being an ear for a leader who wants to vent about all of the change," says Odelia.
Don't try to do more with less: Employees are human, and it's unlikely that they'll be able to increase their output after enduring a major change. Leaders and organizations need to exercise ruthless prioritization rather than expecting employees to pick up all of the slack.
Does implementing all of the above mean you'll come out on the other side of a change unscathed? Probably not. But remember that change doesn't have to mean a threat to employees or your entire organization. When handled well, it can be an opportunity to build a better future together.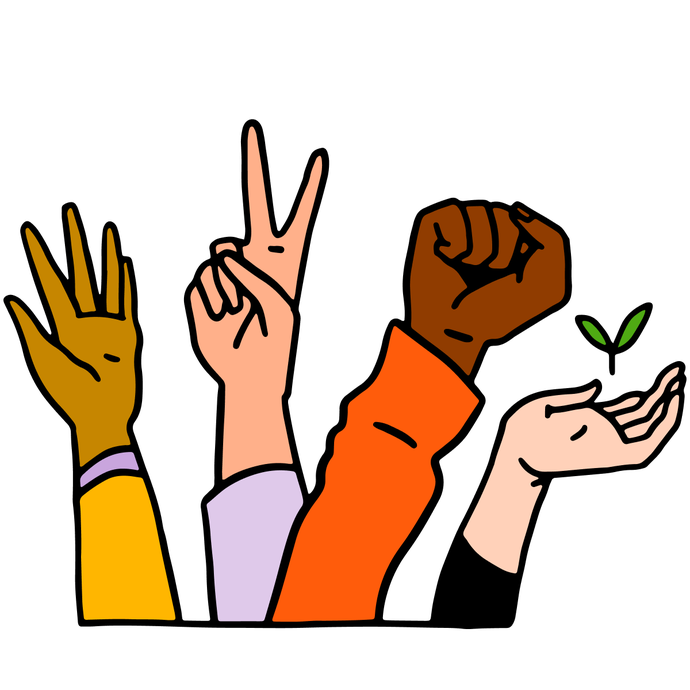 Learn more about how Kinatico transformed organizational change from a threat to an opportunity
Watch the full session
Build a world-class employee experience today