Case study
How SendGrid improved engagement and retention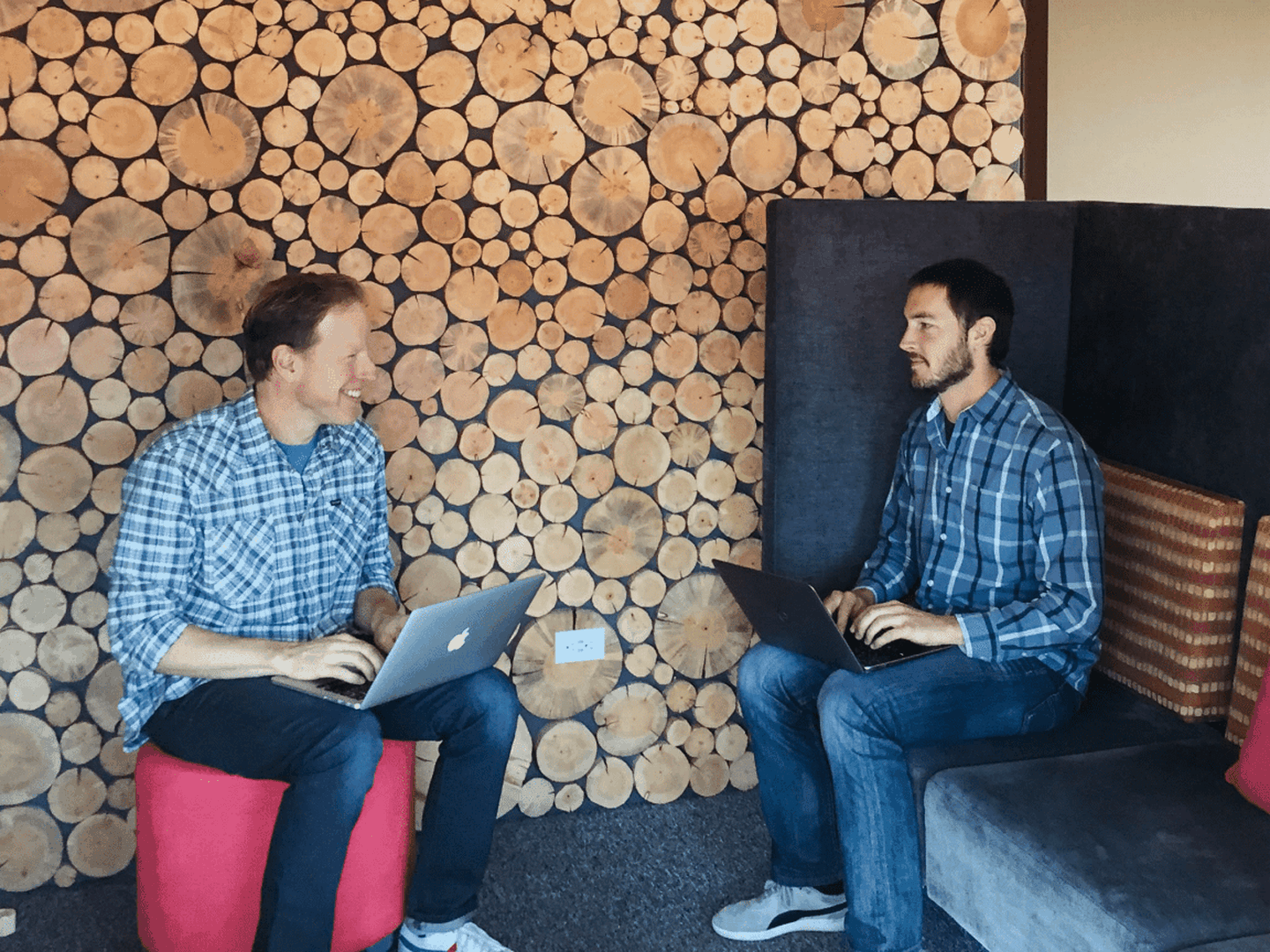 At SendGrid, collecting employee data to make informed decisions has always been an important focus. Ealga Ni Aodha is the Organizational Development Specialist at SendGrid, responsible for collecting employee feedback and people data. This data is used to evaluate company progress, identify gaps and propose solutions for the business.
Ni Aodha recognized the need for a tool that would allow SendGrid to better utilize their people data. She says, "The issue we were running into was not that we couldn't collect data, it was that we couldn't turn it into action. Culture Amp made it easier for us to do that."
Gathering Data for Effective Decisions
SendGrid had previously relied on Top Workplaces survey data to gather feedback and assess how they were doing as a company. Although they found validation in winning the award, the process fell short of actually helping them to achieve their goals or make improvements. Ni Aodha says, "It was good from a branding and marketing standpoint, but not so good on the cultural front."
After looking at different People Analytics tools, Sendgrid decided to partner with Culture Amp for a few reasons. The engagement survey's driver analysis pinpoints which questions had more of an impact on engagement, making it easier for SendGrid to choose focus areas. Ni Aodha says the industry benchmarks were also a plus, because they allowed Sendgrid to compare their results to other companies. Culture Amp's focus on creating better people geeks was important to Ni Aodha. She says, "Culture Amp has a lot of content and great customer success coaches to train you to be the expert. Overall, their surveys have the right mix of scientific rigor and ease of use in analyzing the data."
Surveying During a Time of Transition
Like many companies, SendGrid has experienced rapid growth and nearly constant change. In the span of one year they have opened new offices, hired new executives and launched new products. SendGrid rolled out their first engagement survey weeks before a significant change to their leadership team was announced; the addition of their new CEO, Sameer Dholakia. The survey data proved to be helpful in managing this change. They compared data from before the announcement with data from after the announcement to assess how this change impacted engagement.
Dholakia will regularly remind employees to use the engagement survey to bring issues to light. It's common at SendGrid for all executives to read through survey comments. In their 2016 survey, 96% of employees participated and contributed upwards of 1,200 comments. One employee said, "I enjoyed writing answers for every question. Sameer's reminder at all hands that execs read each note was inspiring."
The survey results provided Dholakia with data on their culture – what was going well and where there were areas of opportunity. Although people were proud to work at SendGrid, they weren't sure of the company's direction. With this information, Dholakia was able to create meaningful changes straight away. He and the leadership team defined the mission, vision and values of the company and Dholakia spoke at regular all hands meetings and quarterly 'town hall' meetings were held for thorough updates on company strategy, goals and progress.
Using Culture Amp Throughout the Employee Lifecycle
SendGrid also utilizes Culture Amp's Onboarding and Exit Surveys. In an employee's first week at SendGrid, they are flown to Colorado to participate in a comprehensive two-day orientation where they learn about the company vision, mission, goals and product.
At the end of every employee's first week, they receive a survey aimed at understanding their experience of week one on the job. At 30 days, SendGrid surveys again, giving employees a checklist of items that should be completed by this point including things like, "I've had a 1:1 with my manager" or "I've enrolled in benefits." Because onboarding surveys are not anonymous, they can spark valuable one-on-one conversations about the feedback. As Ni Aodha says, "We hire like crazy so it's important that when we hire someone; they are set up for success from day one." The onboarding survey helps the People Operations team support new hires and ensure a positive onboarding experience
Exit surveys have also proven to be helpful in understanding why people are leaving and what influenced their decision. SendGrid combines feedback from the employee's exit survey with interview notes from the people operations member who managed the process and context from the employee's manager. This results in a comprehensive understanding of each exit; allowing SendGrid to make improvements to their recruitment and people management process.
How SendGrid Meets Their Goals
SendGrid's first survey was met with excitement throughout the company. The People Operations team found that choosing a few goals after each engagement survey, with executive buy-in for each, gave them the best results. Some of the goals SendGrid is currently working on are tied to systems and processes and ensuring that employees have great opportunities. Ni Aodha says, "It's an exciting time to be in People Operations right now. Our leadership team recognizes the importance of engaging our employees. To present data on our people which they build into our yearly company strategy is definitely a win for us."
Build a world-class employee experience today