Case study
How Aligned Leisure built a culture of high performance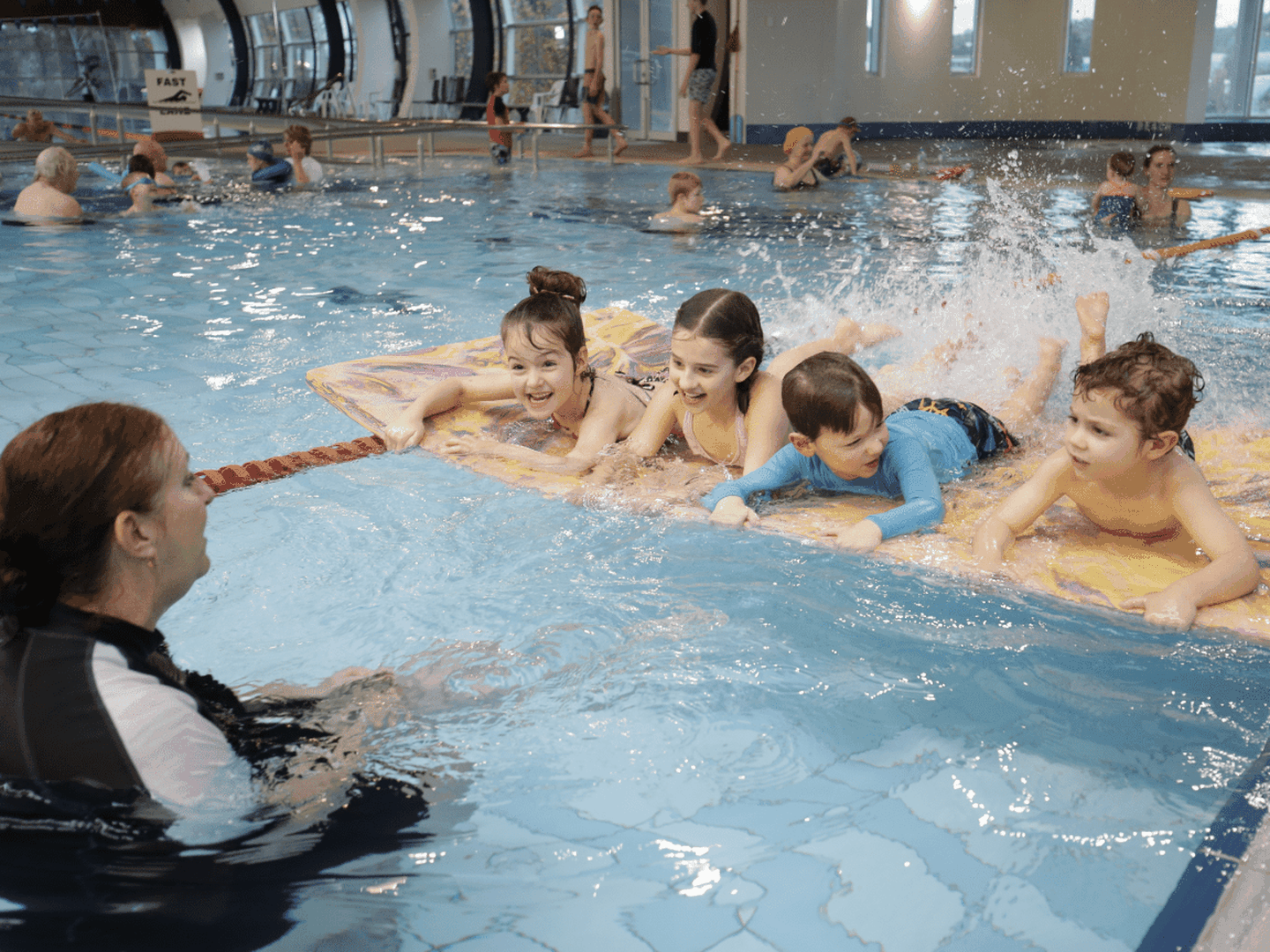 Aligned Leisure is a 100% owned subsidiary company of the Richmond Football Club (RFC), established as a vehicle to manage the operations of Richmond's health, fitness and leisure business activities. In early 2016, Aligned Leisure successfully tendered for the management rights to Cardinia Shire Council's eight major recreation facilities. Supported by the people and business systems of the Richmond Football Club and the AFL, Aligned Leisure aims to deliver unprecedented additional value to community partners by aligning programs and services important to local Municipal Health & Wellbeing Plan objectives.
Aligned Leisure commenced management of Cardinia Shire's facilities on July 1st 2016. As part of the management transition, Aligned Leisure employed almost 150 staff, who had previously been employed by the outgoing management group. As the General Manager of People, Culture & Performance for RFC, Dr. Amanda Green ensured that people were a focus during the transition. She says, "The people who joined us were already intimately connected with the recreation centers and the local community. If we didn't get the management transition right, we were potentially losing both an employee and a customer."
Gathering a baseline of employee engagement
One of Aligned Leisure's first actions was to survey employees, gathering a baseline measure of engagement. The engagement survey was also an important tool in evaluating the effectiveness of the transition between the previous managers and Aligned Leisure. To get employees involved with the new survey process, management created a competition to name the first survey. The winner was, "Align Your Thoughts," a play on the Aligned Leisure name. With a 74% overall engagement score (seven percentage points above benchmark) the Aligned Leisure team has started their new adventure on a high note.
During the transition, Cain Liddle, Managing Director, communicated that a renewed focus on the customer would be Aligned Leisure's number one priority. The Culture Amp survey tool allowed Aligned leisure to measure their success in elevating the importance of the customer and when asked,"Do day-to-day decisions here demonstrate that the customer is top priority at Aligned Leisure?" 87% of employees agreed. That result is 23 points above the Australian & New Zealand benchmark and is a well recognised driver of high employee engagement.
Positive changes lead to positive results
Less than eight weeks after taking over management, 76% of Aligned Leisure's new staff team also agreed that the leaders of Aligned Leisure had communicated a clear and motivating vision, a score that is also impressively fifteen points above the industry benchmark. It's not just the quantitative data that tells a story, employee comments added color as to what people were thinking during the transition. One employee says, "All the changes and investments have been positive and focused on the customers. Everyone is made to feel part of a great team…promises are being kept which I think is important." With the customer focus in mind, it was positive to see another employee comment, "All decisions are asked with the customer in mind of how we can improve their experience and ensure it is a positive one"
Building a benchmark
Using Culture Amp during the transition period highlighted changes that were positively received and provided suggestions as to where future acquisitions might be improved even further. Liddle says, "Culture Amp enables us to benchmark our employee engagement for any future acquisitions. We now have a good understanding of how staff should be feeling through a transition, which enables us to quickly identify areas that need to be improved. Equally, Culture Amp gives us the chance to confirm that our organisational priorities and our vision have been clearly articulated and well understood."
The Aligned Leisure team plans to continue surveying on a quarterly or semi-annual basis to analyze changes over time.
Build a world-class employee experience today