Q4'20 product updates: Start 2021 off smoothly
As you head into 2021, we're excited to share some of our latest product updates and tips to help you prepare for the year ahead.
Take a look back with Trends
We all want to move on from 2020, but moving forward without considering any of the learnings from the year would be a mistake. For example, with Culture Amp's Programs Trends, you can group similar surveys you've launched throughout the year and analyze them together in one place. We'll help you tell the story of how your people are feeling by taking a key factor you've been working to impact and plotting it over the year to show progress.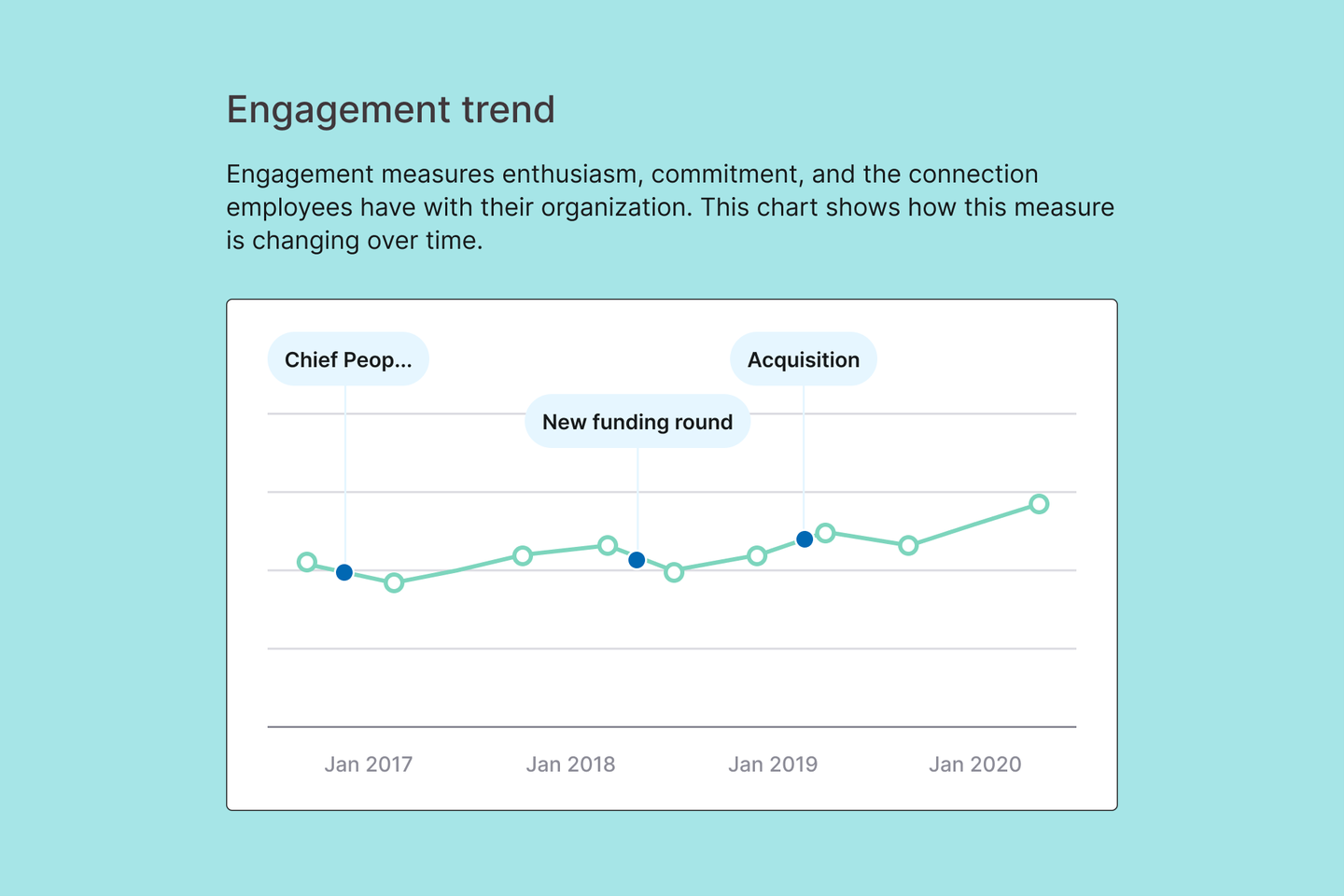 As you craft your strategy for 2021, you'll be able to look back at what made a positive impact last year and where you would still like to improve.
Program trends give HR leaders powerful data to show the impact their initiatives are having and tell the story about the progress they are making
— Elaine Roja
Senior Product Manager at Culture Amp
Help your managers build critical skills
Even though many companies have cut back on their Learning & Development budgets, HR teams are still responsible for ensuring employees have the right skills to succeed. This has been especially hard for managers who have been asked to do more than ever in 2020 – they've been asked to be remote team leads, mentors, part-time psychologists, and so much more.
Last year, we launched Amplify to help managers navigate this new world of work and develop their needed skills. We've continued to build on that foundation and released two more courses in partnership with training experts LifeLabs Learning.
Managers can now take courses focused on Coaching, Feedback, and Resilience – critical competencies for effective leaders.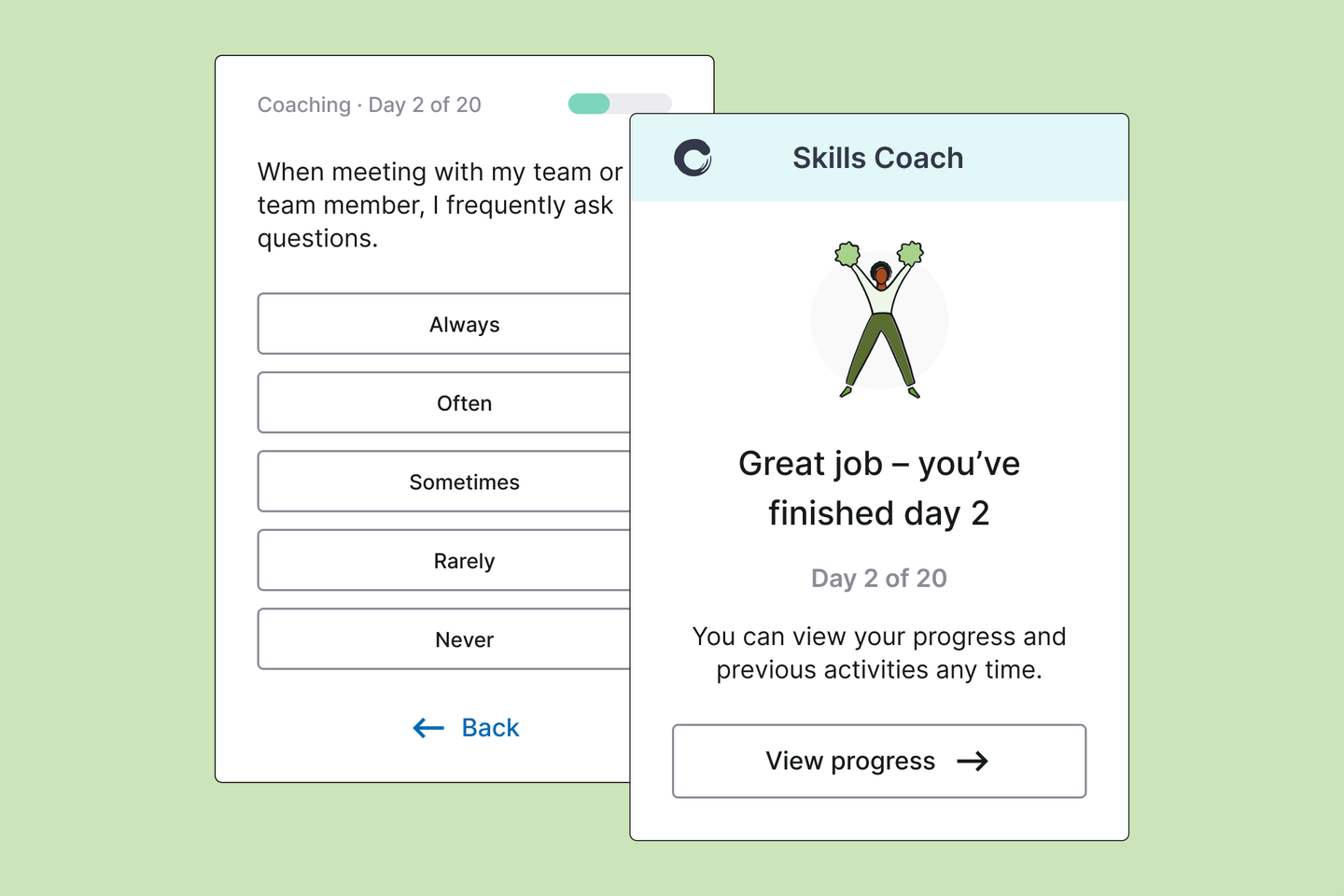 Using conversational micro-learning, Skills Coach delivers short daily exercises directly to your people. This allows employees to learn on the go and start practicing new skills immediately. Plus, your managers will build new healthy behaviors that can drive business growth.
We're seeing great results from our Coaching course, 91% of the managers who have taken it feel they're better at their jobs as a result. We can't wait to see the impact from our two new courses.
— Jordan Gabriels
Product Manager at Culture Amp
Use goals to flex your strategy
As you and your teams set goals for the year, please take advantage of our latest updates.
For shared goals, you can now easily add multiple goal owners. This allows several people to contribute to goals and allows for more transparency across teams and the business as a whole. If you're working in an agile or cross-functional team, use our Team goals functionality.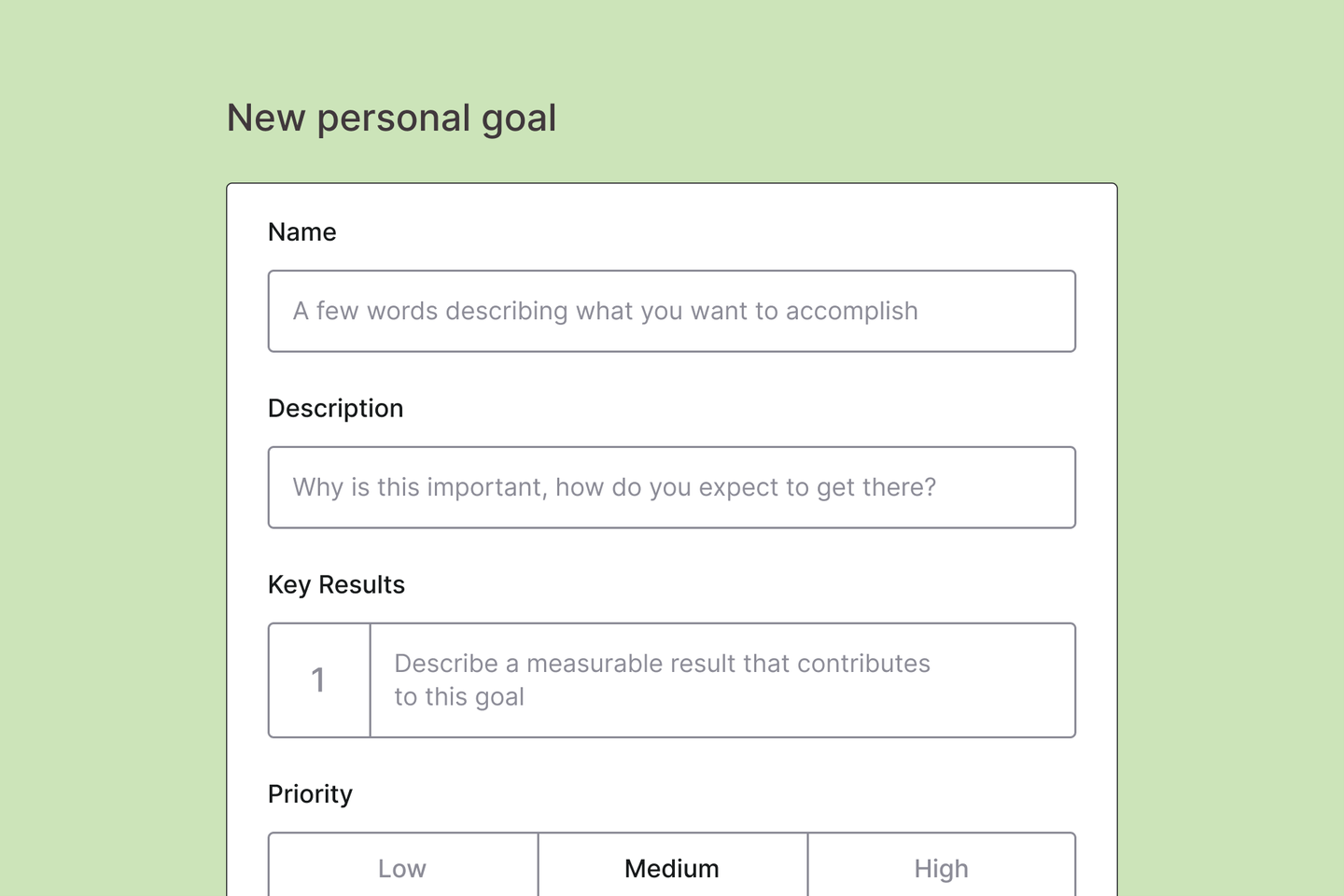 Employees can also label the type of goal they're creating as a Business or a Development focused goal. This makes it easier for managers and team members to understand what drives a goal and where it aligns with the overall strategy. Privacy filters are customizable, so development goals can be kept just for employees and their managers rather than visible to the whole team if preferred.
Our new updates give all employees greater flexibility and ownership of their goals. It promotes development through conversation and collaboration and makes it even easier to set and achieve targets.
— Jack McDonald
Senior Product Manager
Tailor performance reviews to your company
This is also the time of year when many companies run performance reviews. After 2020 and everything the world is still going through, consider what performance process will work best for your company.
Tailoring the review process to what works for your company is easy. You can choose what kind of feedback is included in the process, customize questions and response options, and manage the timelines so everything works together.
Best of all, we've recently released dashboards for each step along the way, so you can clearly understand how far each department, team, and employee has progressed.
Companies can create the review process that works best for them, so instead of a loathed and manual process, it's customized to their culture and easy to manage.
— Nick Del Vecchio
Senior Product Manager at Culture Amp
We're excited to keep building on our platform and bring more innovative product updates to HR teams (and their people) worldwide this year.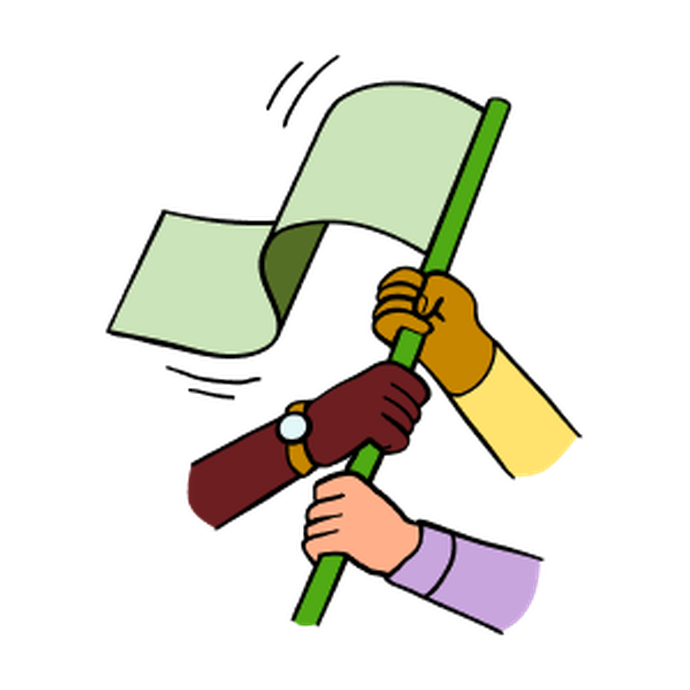 Join us on our mission to build a better world of work
Get in touch
Visit Culture Amp Training for on-demand training and expert advice.
Build a world-class employee experience today