New data on what's keeping older generations engaged at work
This article was updated with new data on February 3, 2020.
We hear in the news that the workplace factors that matter to millennials are different from older generations (like Gen X and Baby Boomers). However, our data suggest that, for the most part, when it comes to their emotional connection (pride, commitment, and motivation) to the company, perceptions of leadership and learning and development opportunities are consistently important, regardless of age.
Here are some highlights from our most recent data on age in the workplace, gathered from 1,000 companies and over 500,000 employees: 
There is very little variation in workplace factors that drive employee engagement (pride, commitment, discretionary effort) for each of the different age segments.
Regardless of age, perceptions of and confidence in leadership, and the belief that the company makes a great contribution to personal development, are top drivers of engagement.
Notably, the perception that employees can have a positive impact is more important to older than younger employees.
Many storylines on Millennials suggest they care more about having a positive impact than Gen X or Baby Boomers. Our data suggest that Gen X and Baby Boomers are more likely to look for work where they can have a positive impact.
Perhaps less surprisingly, older employees (who are likely more tenured and more senior) tend to be more likely to stick around and less likely to be looking for a job.
Top drivers of engagement across age groups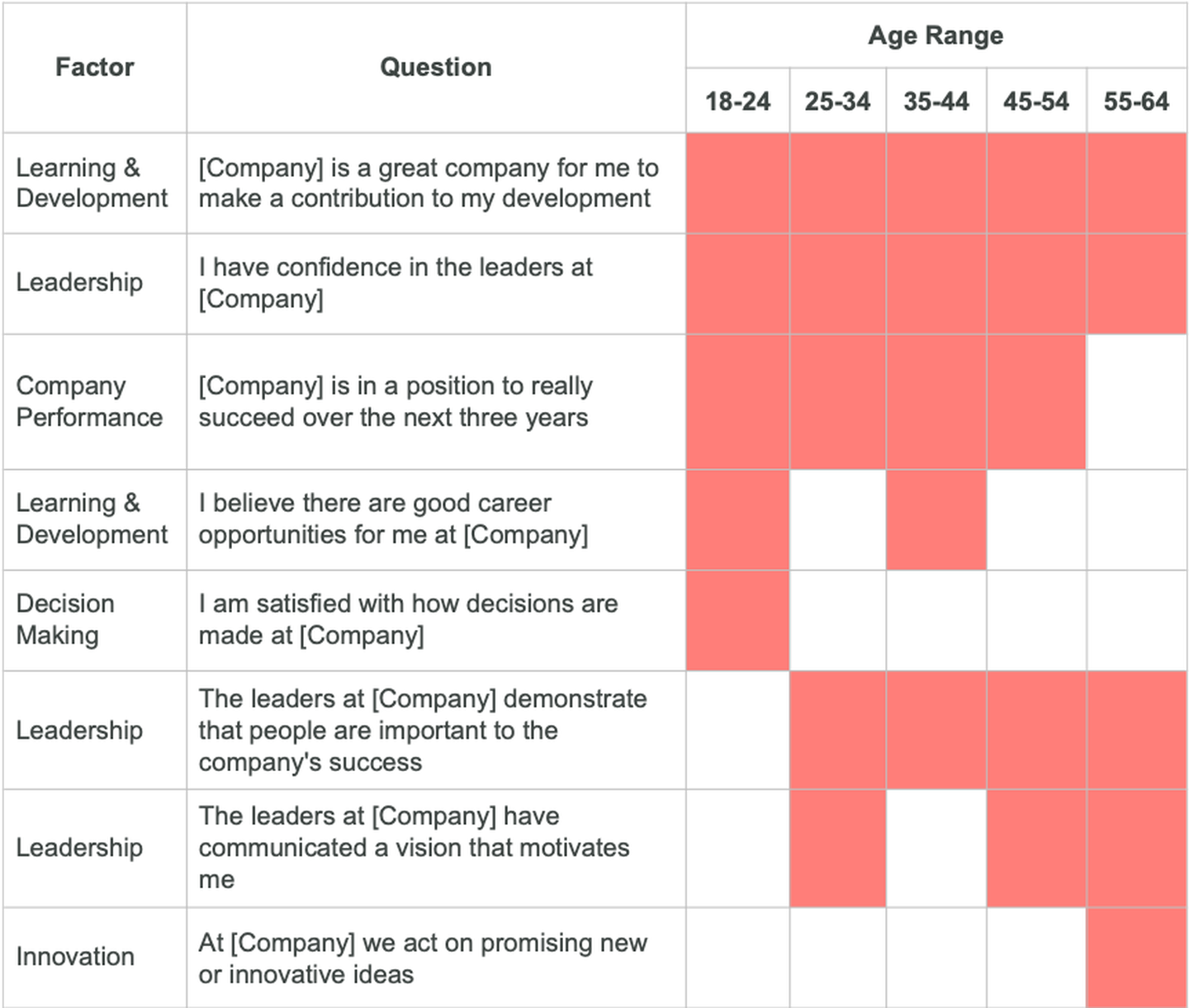 The data shows a lot of consistency as to what's driving engagement across age groups, with just a few notable exceptions. Motivation, vision, and innovation matter more when engaging older generations.
Older employees are less likely to look for another job
Our data shows that employees are less likely to look for a job at another company as they age.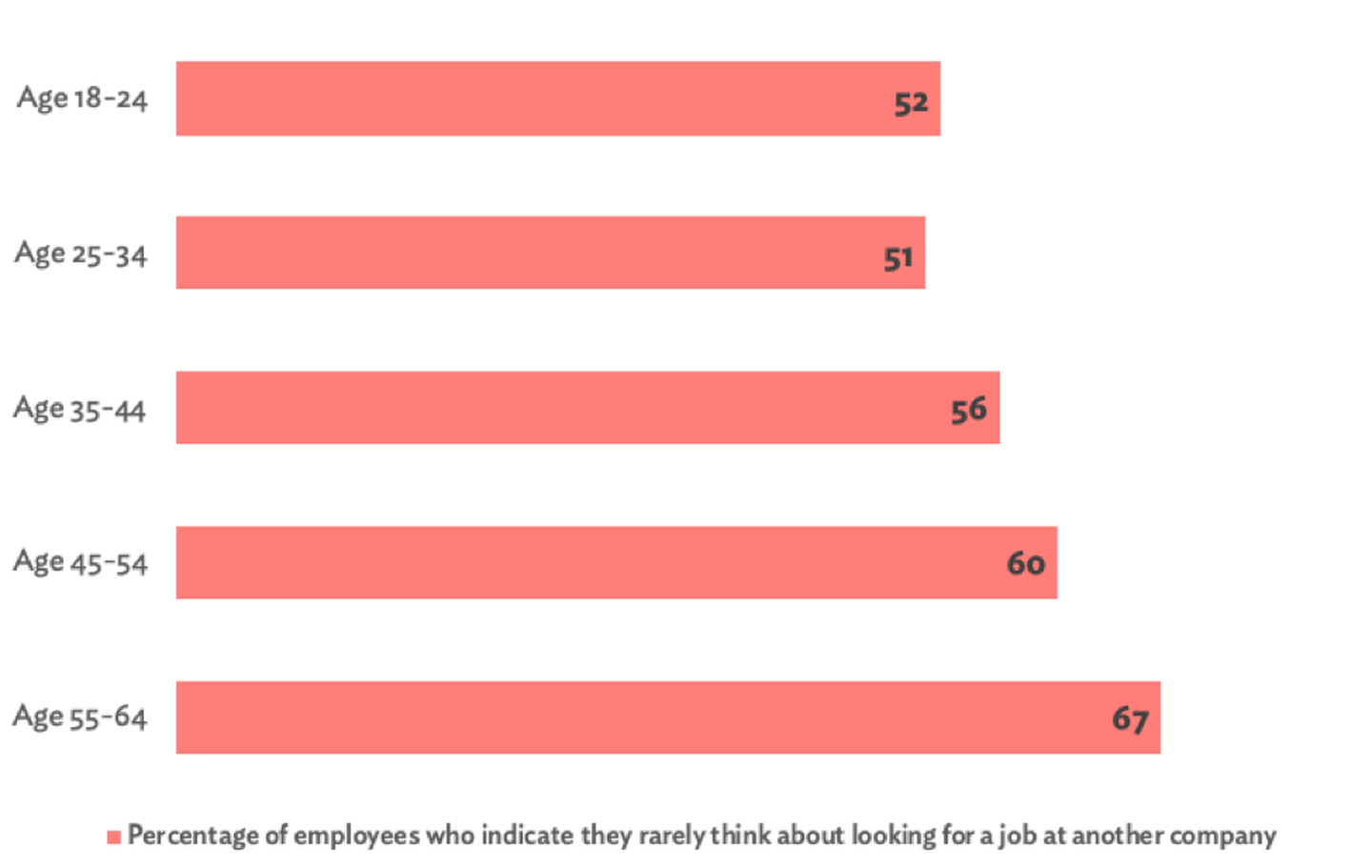 We also found that older employees expect to be at the company in two years' time.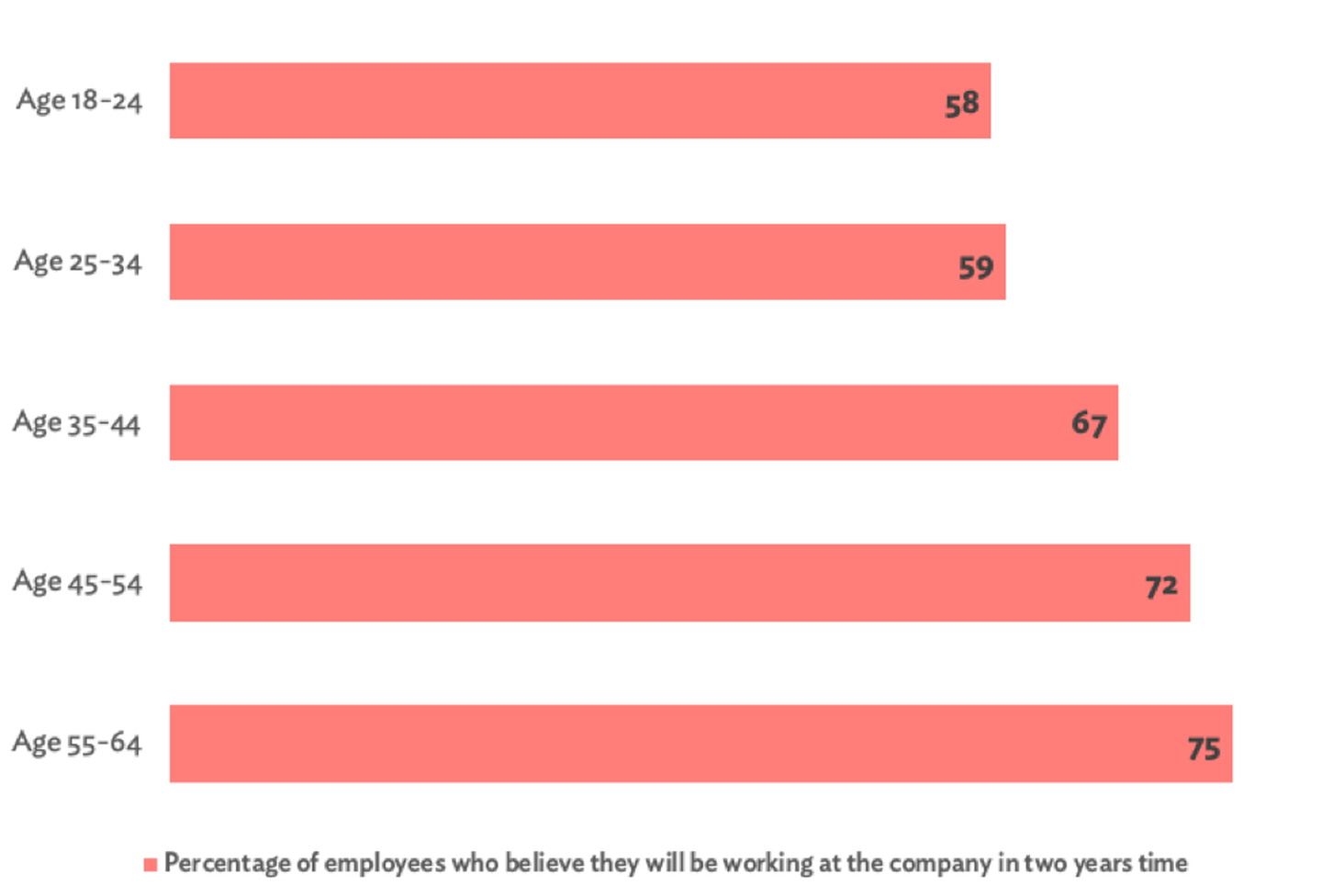 Build a world-class employee experience today