Q2'21 product updates: New tools to drive manager development
Changing the behavior of one small group of people is hard enough, let alone changing the behavior of multiple groups of people in a distributed environment. Today, we're excited to share some of our new product capabilities. These new tools harness the latest in people science and technology to enable you to support the development of your managers at scale.
Access everything you need with our new homepage
Our redesigned homepage makes it easier for everyone in your organization to find the necessary information. We're making it easier for your people to understand where to focus and exactly what to do, on top of equipping each individual with the knowledge and practical support required to deliver results and grow in the process.
The best news is that we've tested it with hundreds of users already. From the new look with updated colors, fonts, and illustrations, to the task list, which pulls activities across the platform so all your to-dos are in one place – admins, managers, and employees all agree they love it! These changes represent a significant improvement in how users navigate the platform, and as a result, adoption rates are sky-high.
Boost engagement with more meaningful 1-on-1s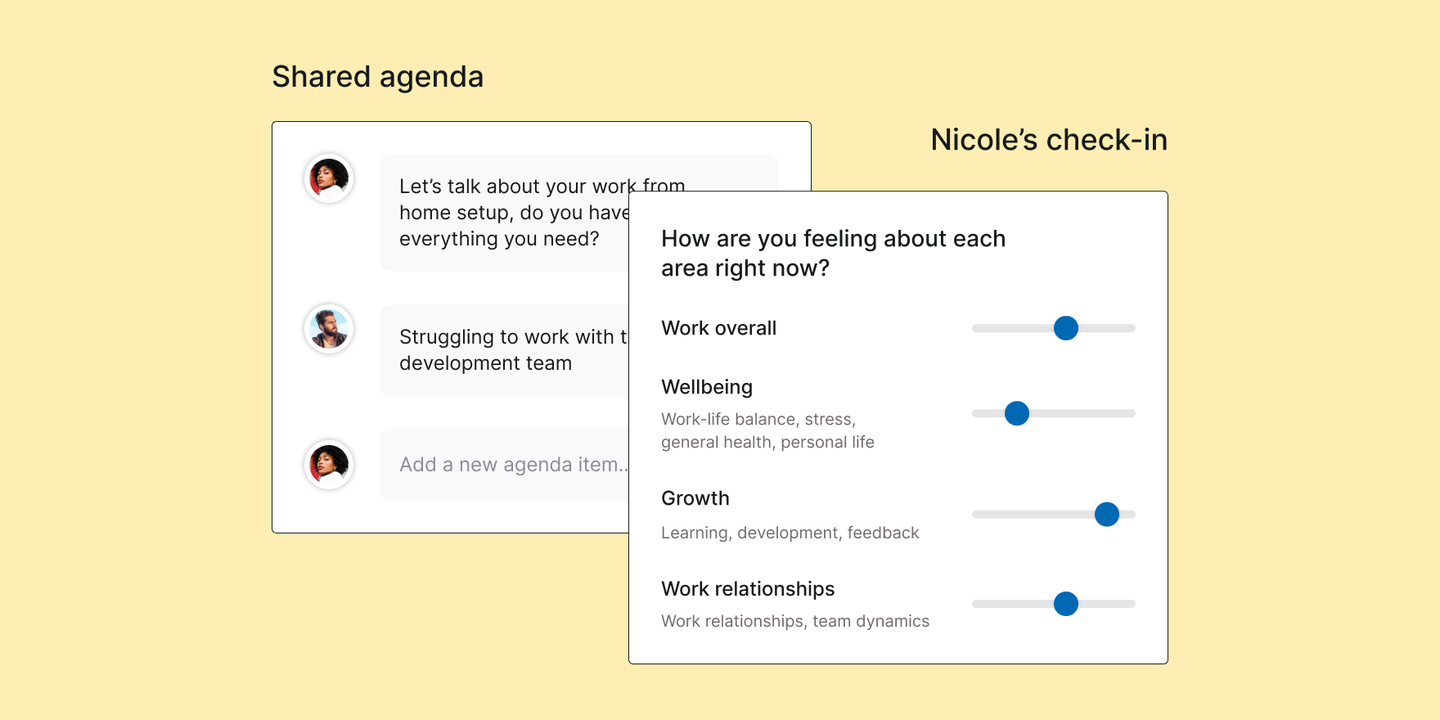 We know that the manager relationship is a core driver of how an employee feels and performs and that meaningful 1-on-1s is the foundation of that relationship. That's why we're excited to announce that we're now offering our guided 1-on-1 conversations tool to every Culture Amp customer - at no additional cost.
Our research shows that employees who regularly participate in 1-on-1s have a 33% higher engagement score and are more likely to have a strong sense of belonging at their organization. Using this powerful lever, those with our Engagement solution can now empower their managers to have more meaningful conversations, ultimately driving greater retention, motivation, and growth across the entire organization.
If you're a Culture Amp Engagement Customer, contact support@cultureamp.com to get started with 1-on-1s today at no additional cost.
Develop your managers with new Skills Coach courses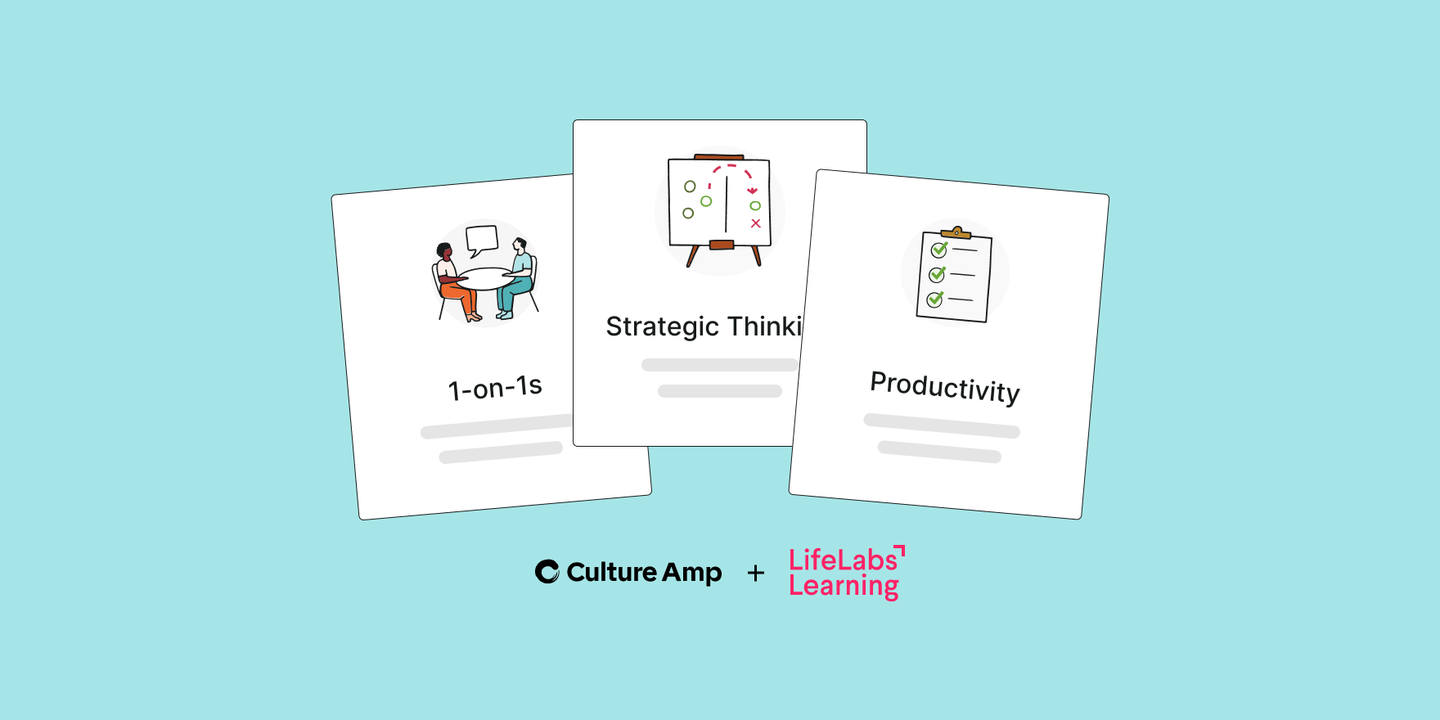 We've seen remarkable results from the tens of thousands of managers engaging with Skills Coach daily. So this quarter, we're excited to announce that we're continuing our partnership with Lifelabs Learning and bringing you new Skills Coach courses.
Each course is focused on a "tipping point skill" – some small behavior change that can greatly impact engagement and performance. These are the critical skills that managers need to be successful. The 2 minute daily activities and micro-learnings are delivered directly to managers through email, Slack, or Microsoft Teams (newly available this quarter), making it easier to fit learning into a busy day. Plus, Skills Coach uses the behavioral science principle of spaced repetition, so users will be prompted to practice the same skills over a few weeks, internalizing these changes until they become part of their new routine.
Our new courses are:
Strategic thinking
When we asked senior leaders what they wanted their managers most to improve upon, their number one request was strategic thinking. Now, every manager in your organization can build their strategic thinking skills to improve their decision-making, make better and clearer plans, and ultimately achieve their business objectives.
1-on-1s
1-on-1s are core to the employee experience, and when you get them right, you lock in a much more engaged, productive, and constructive team. Our new 1-on-1s Skills Coach course (a complement to our 1-on-1 conversations tool) provides all your managers with a structured framework that teaches them how to conduct better 1-on-1s and creates opportunities to put their new learnings into practice.
Productivity & prioritization
Knowing how to harness more productive ways of working with direct reports and colleagues was the second most requested skill for managers. With our new Productivity & Prioritisation course, all managers can learn how to manage their workload and energy levels better to maximize output, quality delivery, and personal wellbeing for both themselves and their team.
These are just some of the highlights from our recent product updates. Head to our Support Guide to discover everything new with the Culture Amp platform, including Rippling HRIS Integration and 2021 benchmark releases.
Build a world-class employee experience today