How to improve gender diversity in the workplace
Companies today are quick to say they're working to increase gender diversity, equity, and inclusion – so much so that "gender diversity" is becoming a buzzword. Let's break down what gender diversity means and why it's important.
Gender diversity is when people of all genders are treated equally in the workplace. They are hired and promoted at the same rate, as well as paid equally for equal work.
Companies strive for gender diversity for many reasons, but the overall goal is to reach a place where our workplaces reflect the ideal state of our world, where equal treatment and opportunities are provided for all.
Gender-diverse teams experience many benefits. They allow the most talented individuals to rise in organizations, meaning diverse companies are more successful and profitable since they aren't limiting their talent pool. This leads to a diversity of thought – people of different backgrounds, genders, and ethnicities involved in decision-making create an environment for better decisions to be made overall. This creates more innovation and collaboration, which also impacts business goals.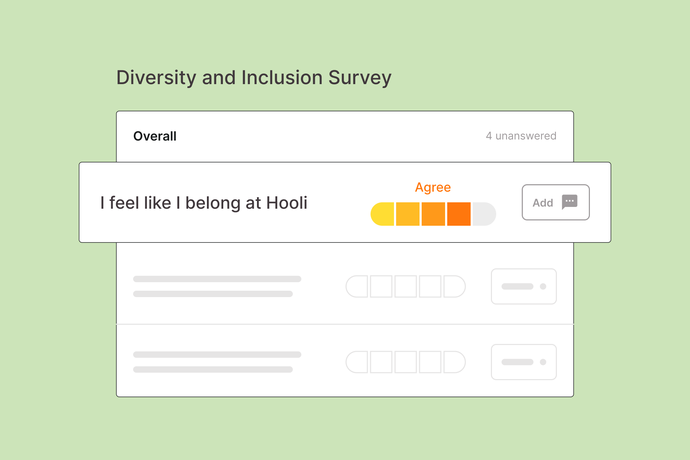 See how Culture Amp's inclusion survey can help you improve gender diversity
Request a demo
What do our data tell us about gender diversity in the workplace?
Based on our data, aggregated from 1,500 customers worldwide, we can see that there is still work to achieve gender diversity*. For instance, women, especially non-white women, are less engaged at work than men. This matters because our data also tell us that employees' sense of inclusion and belonging directly impacts employee engagement.
*At this time, our analysis focuses on the experiences of male and female employees. Our sample of transgender and non-binary employees is too small to be conclusive. In the future, we hope to be able to provide insight into the experience of these employees.
We also found that women are much less likely than men to believe their perspective will be included in decision-making at their company.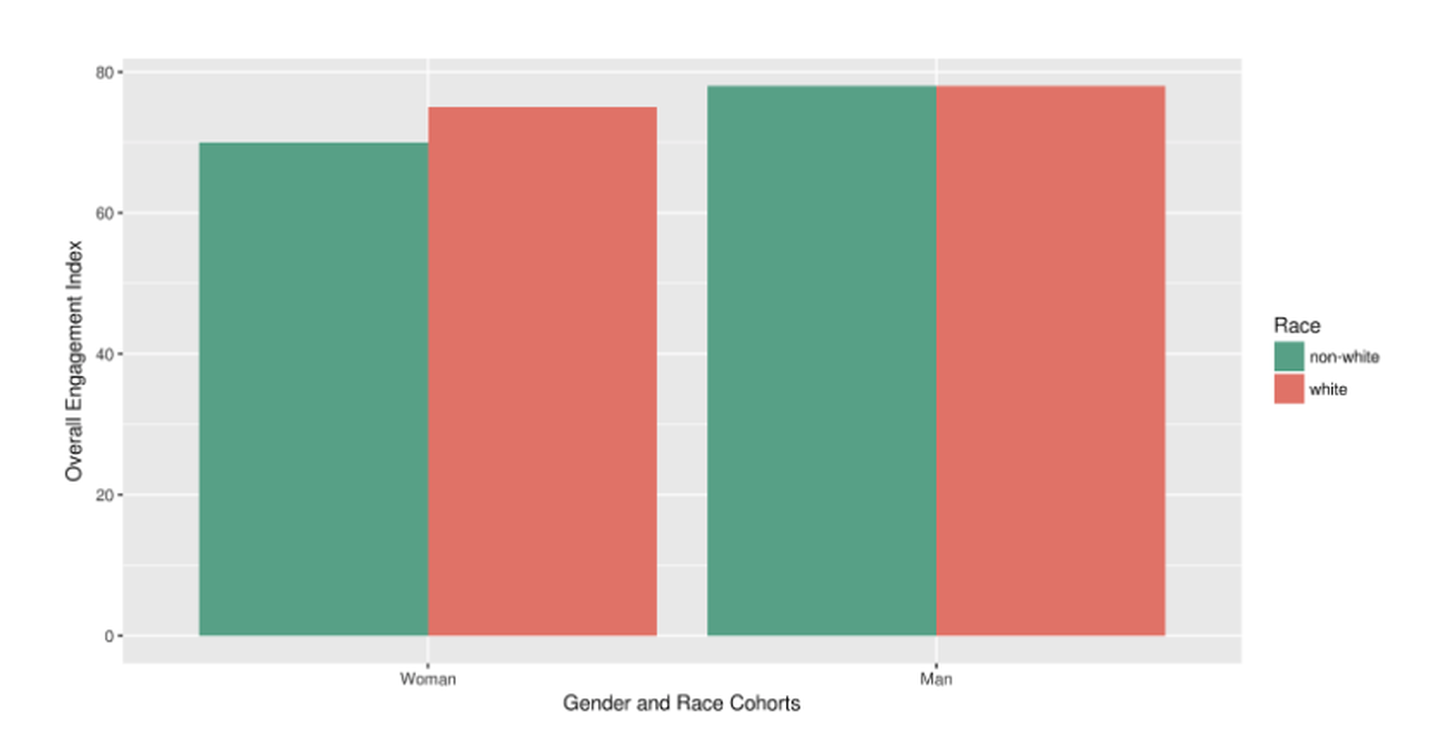 Other key findings show:
Only 4 in 10 women are satisfied with how decisions are made at their company, compared to 7 in 10 men.
Women are less likely to speak up and also are much less likely to feel comfortable sharing a different perspective. Only 2 in 3 women who responded to the survey believe they can voice a contrary opinion without fear of negative consequences, while 8 in 10 men feel they can voice contrary views.
Women are also much less likely to believe people from different backgrounds can succeed at their company, with 6 in 10 women responding favorably versus 8 in 10 men.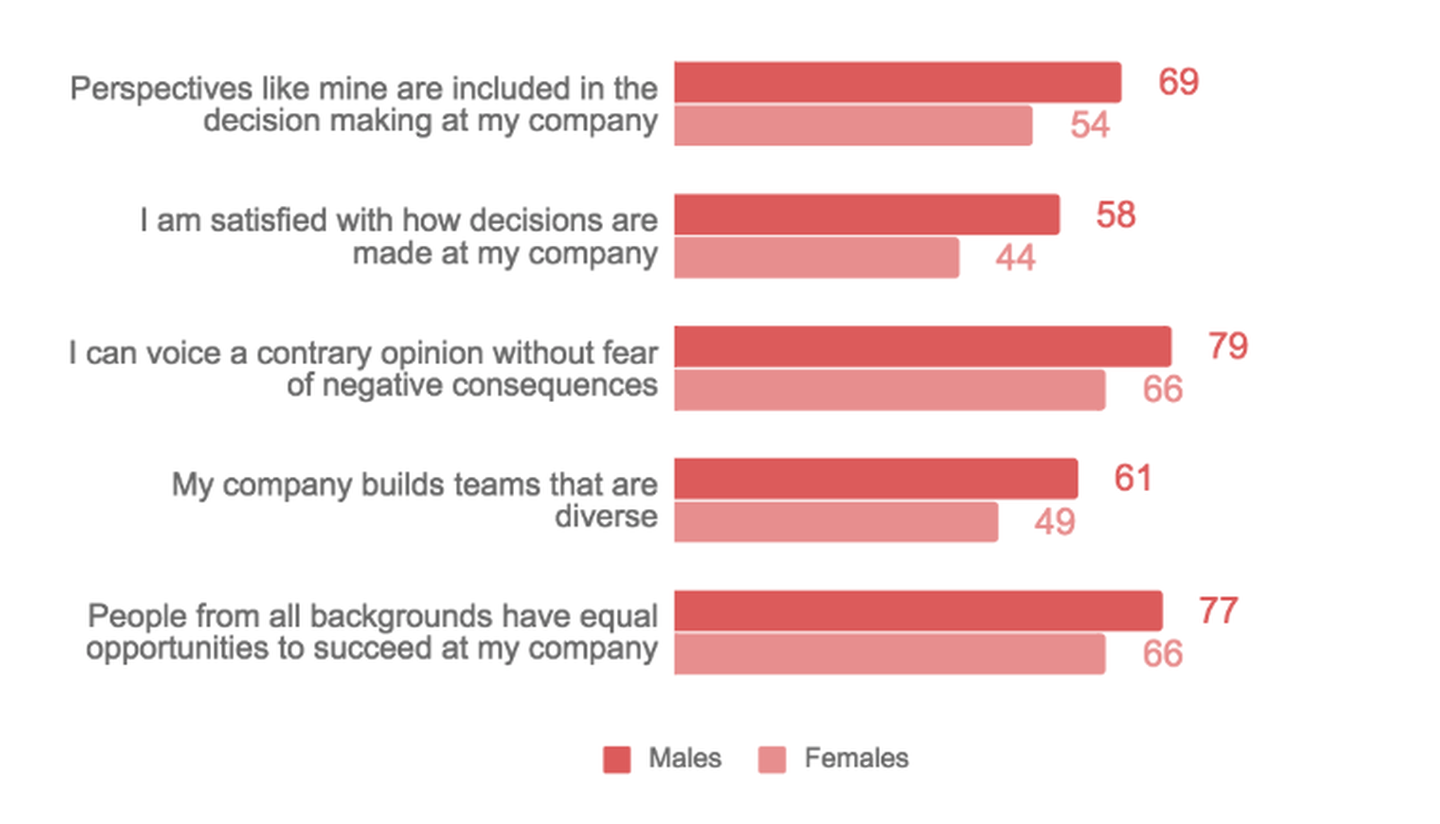 So, what can companies do to change this situation? They can increase gender diversity and create a more inclusive company culture.
Three steps to making your workplace more diverse
Increasing the gender diversity of work teams isn't going to happen overnight. It takes time and planning, and getting started is important. The following steps are a great way to approach this big task in a manageable way.
Take stock of the current situation at your company. You can't move forward if you don't know what to focus on. Some ways of doing this are running a Diversity and Inclusion survey or undergoing a pay gap analysis. It's essential to use data and not just anecdotal evidence.
Once you can review data, focus on the action areas and watch for your blind spots. There may be immediate action needed, for example, changes in hiring practices or promotion cycles. But you would also want to start ongoing training on unconscious bias and educating your team on the perception gaps between women and men in the workplace.
Secure leadership sponsorship and dedication. Increasing gender diversity takes commitment and time – it's not simply an initiative of the Human Resources team. All leaders within the company need to support the focus on gender diversity and remain dedicated to it.
How are other companies working to achieve gender diversity?
Understanding and improving gender diversity at your company may seem like a big undertaking, but many companies are progressing in this area with creative solutions. Take a look below for specific examples.
eBay. At eBay, 42% of employees are women. In 2011, they started the Women's Initiative Network to encourage women to continue working at eBay until they moved into leadership roles. The program includes an annual summit to bring together the company's female leaders and senior executives for networking and professional development. It appears to have worked, as the number of women in leadership doubled to hit the 28% recently reported.
Buzzfeed. In October 2014, BuzzFeed's Editor-in-Chief, Ben Smith, published stats on diversity within BuzzFeed's editorial team and the company. Ben said he made the numbers public to keep the company accountable to its employees, readers, and peers. According to Smith's blog post about diversity at BuzzFeed, improving the diversity of the team is a priority because it will allow BuzzFeed to reach more readers, hire the best people, and produce higher-quality work.
Etsy. For Etsy, gender diversity in its team is important to product success since 80% of its customers are female. The company focused on training junior female developers. Together with Yammer and 37 Signals, Etsy funded grants for women to join a summer Hacker School (now called The Recurse Center) program to learn to code. The three-month program was held at Etsy's offices and was balanced between male and female participants.

Chief technical officer Kellan Elliot-McCrea said these grants showed people outside the company that Etsy was serious about gender diversity. Before starting this approach, the company had no way to prove to outsiders it meant it when it said gender diversity was a priority.

In 2014, two years after the first Etsy-funded Hacker School grants, Etsy published gender diversity stats about its team. Overall, 51% of employees at the time were female. In tech roles, women accounted for 31%, and women held 37% of leadership roles.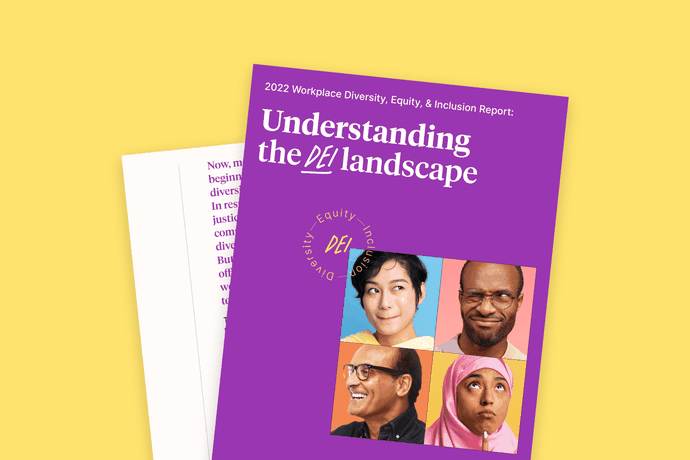 Build a world-class employee experience today