How many HR employees should one company hire?
Compared to many other organizational groups, such as sales or engineering, HR teams are generally lean and only have a few core members. For those looking to hire their first HR practitioner or build out their team, the question is often: how many HR employees should we hire?
In this article, we take a look at the existing research on this topic and share a few positions you may want to consider adding to your HR team.
A look at the numbers
According to a 2014 report from the Society for Human Resources Management (SHRM), the average HR-to-employee ratio (the number of HR employees per 100 employees) is 2.57 for all organizations. The report also found that as the employee count of a company grows, that ratio decreases.
SHRM says this change in ratio suggests that it takes a minimum amount of HR employees to deliver core HR services, such as recruiting, benefits, and employee relations. However, once that minimum number of HR employees is hired, the number of HR employees needed to support larger companies does not increase at the same rate.
Another study from Bloomberg Law in 2018 says that the HR staff ratio is at an all-time high, with 1.5 HR staff for every 100 employees. While SHRM's larger dataset of 2,000 companies compared to Bloomberg's 700 employees paint slightly different pictures, the overall message is clear: while the HR staff ratio might be on the rise, HR teams are still generally small - which means hiring the right people is paramount.
The role of HR
One of the most common misconceptions about HR departments is that their only function is to hire, fire, and pay employees. This couldn't be further from the truth. In the modern workplace, HR teams have and need varied skills and do everything from handling benefits administration to serving as employee advocates to developing strategies on how to contribute to broader business goals.
In short, HR is an extremely important function when it comes to improving employee engagement, company culture, and business outcomes. That's why it's crucial to hire enough HR employees to ensure these roles and responsibilities are covered.
Who to hire
Maybe you're already thinking about how to expand your HR team, but you're not sure exactly which positions to hire for. The answer depends entirely on what your company's priorities are. If you're looking to double the size of your workforce this year, then you may want to consider bringing in more recruiters. If you're looking for ways to refine your employee-focused processes, a people operations hire might be the best choice.
For further inspiration, we shared a few HR-specific roles below that serve different purposes, with real job descriptions from leaders and organizations in our Culture First community.
People Operations
Roles in People Operations are, as implied by the title, focused on people as the value drivers of an organization. This means the main job of People Operations leaders is to improve HR processes, functions, and services to better the quality of work and life of their employees.   
For instance, in the People Operations Manager job description for Yerdle, responsibilities include everything from building a cohesive onboarding process to implementing employee training and professional development programs.
Technical recruiting
A technical recruiter is responsible for filling open technology-based positions - such as engineering, product management, or IT roles. The difference between general recruiters and technical recruiters is that the latter usually have a background in technology themselves that allows them to better understand the exact needs of the company and qualifications of the candidate.
For the Senior Technical Recruiter role for The Trade Desk, the job description specifies that they're looking for someone who can "creatively source and connect with top/leading/best-of-the-best engineering talent" and "invest in understanding our strategic objectives, technical challenges, and complexities of our unique company positioning and industry."
Office management
People in office management positions wear many hats. In addition to making sure everything within the office is running smoothly, they also play a critical role in serving as both an ambassador for a company and an advocate for the employees. This translates to keeping company policies updated, coordinating team events, ensuring employees have a safe and comfortable work experience, and so much more.
In Shift.org's job description for an Office Manager in San Francisco, Shift.org says they're looking for a candidate who can "serve as the main point of contact for visitors and employees on all office and IT related matters, be the front of house and cultural ambassador for Shift, and promote and support a positive environment."
Employee experience
Another category to consider hiring for is the employee experience space. These roles are focused on creating a compelling and engaging experience for employees to improve engagement, retention, productivity, and the overall employee experience. This job requires working across multiple teams to ensure the experience is seamless from the moment an employee is recruited by a company to the time they leave.
For instance, Transamerica was hiring a Senior Employee Experience Business Partner role. The job description states that candidates must take on a variety of responsibilities, from managing and resolving employee concerns to supporting initiatives regarding culture, organizational change, engagement, and organizational effectiveness.
Building the right HR team for your company
Just as you need to build out your engineering team as you expand your product offerings, you need to build out your HR team as your company grows. While there isn't one right answer when it comes to the question of how many HR employees a company should hire, it's important to remember the function they serve and how strategic hires can help you meet your business goals.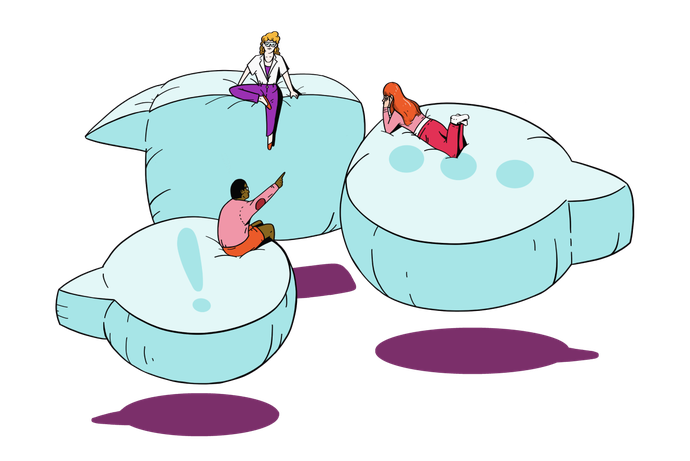 Join our Culture First Community
Culture First Chapters are local communities-of-practice where you can share, connect, learn and grow.
Learn more
Build a world-class employee experience today