Writing a self-evaluation: How to make the most of the process
Traditionally, the performance review process was a chance for managers to evaluate employees and provide feedback about their work and conduct.
But performance reviews have come a long way from that top-down approach. Today, holistic review processes incorporate feedback and insights from other leaders, team members, and even employees through self-evaluations. Below, we share an overview of the self-evaluation process and five tips for getting the most out of it.
What is a self-evaluation?
A self-evaluation is a formal way for an employee to provide their perspective as part of the performance review process. In most cases, this involves a detailed questionnaire that the employee uses to reflect on their own performance and answer the prompts.
Self-evaluation questions will touch on performance, development, behavior, and the company's overarching values. For example:
What three words would you use to describe your performance since your last review?
What are the primary goals of your role and how do you feel you've achieved them over the course of [time period]?
What are your three biggest wins from the past [time period]? What about your three biggest challenges?
What company values did you best embody in the last [time period]?
What career goals are top of mind for you for the next year?
You might also hear this exercise called a self-assessment or a self-reflection, but all of the terms mean the same thing: an opportunity for the employee to evaluate their behaviors and contributions.
Why are self-evaluations important?
Self-evaluations add another step to performance reviews, but they're well worth it in exchange for the benefits – for both employees and managers.
How employees benefit from self-evaluations
While some employees might groan at being asked to fill out a detailed assessment, this self-evaluation is an opportunity for them to:
Think critically about their performance
Revisit their career goals and how they're progressing toward them
Call attention to responsibilities, accomplishments, or challenges their leader might not be aware of
How managers benefit from self-evaluations
Leaders will need to spend some time reviewing self-evaluations (ideally prior to the one-on-one performance review conversations). In doing so, managers are able to:
Get a more in-depth understanding of the employee's most recent work
Increase employee engagement in the review process and its outcomes, as employees will perceive the approach as fairer
Uncover employee successes, challenges, or career goals they might not have known about
How to write a solid self-evaluation
Completing a self-evaluation can be nerve-wracking. If you've been asked to do one, you may feel as if you need to structure a defense or justify the importance of your job. Instead, remind yourself that self-evaluations aren't about worth – they're about development.
Here are five tips for writing a self-evaluation that fuels positive growth and a productive conversation with your manager.
1. Commit to taking regular notes
As you stare at the menacing, blinking cursor in that questionnaire, it can be challenging to rack your brain for the highs and lows you've experienced at work in the past six months or so. You might recall a few big projects, but at the moment, it's easy to forget important details and contributions.
Save yourself the stress (and the blank stares) by keeping notes regularly. Start a simple document where you can continuously drop relevant tidbits – whether that's praise you received, results you achieved, sticking points that frustrated you, or anything related to your performance.
When it comes time to complete your self-evaluation, you'll be ready with a resource that's chock-full of real examples and feedback that you can use as you answer the questions.
2. Comb through other data sources
If you haven't started taking notes yet, there are other ways to jog your memory and find tangible information to include in your self-review. Take some time to look through things like your:
Emails
Calendar
Slack messages
Task management software
Past performance reviews
Project management platform notifications
These will help you recall some noteworthy projects, wins, goals, and lessons from the past few months.
3. Provide examples
Be as specific as possible to get the most out of the self-evaluation process (and impress your manager).
That means providing real examples in your responses to questions. Don't just say that you embody the company value of ingenuity – describe a recent scenario when you had to think outside the box.
For help coming up with solid examples, consider the STAR method. It's a framework typically used for answering behavioral questions in job interviews, but it can also be a valuable resource during self-reviews. STAR is an acronym that stands for:
Situation: What was happening?
Task: What were you responsible for?
Action: What did you do to fulfill your responsibilities?
Result: What did your efforts achieve?
For example, if you're asked about one of your proudest accomplishments from the past six months, you could use this framework to answer with something like:
Our marketing team was tasked with creating a webinar series to support the broader company goal of establishing the brand as a thought leader in the industry (that's the situation). I was responsible for lining up at least three prominent industry experts to participate in upcoming webinars (that's the task). I created a compelling one-sheet to describe the webinar series and its benefits. I drafted personalized emails to eight industry leaders and included the one-sheet with my message (that's the action). All eight responded positively to my outreach and booked webinar slots, far exceeding our goal of three expert participants (that's the result).
You don't need to be super rigid about using the STAR method, but this structure can help ensure you provide enough context with your answers – without getting bogged down in unnecessary details.
Giving feedback is hard. That's why we compiled 60 performance review phrases to use when you're evaluating yourself, your direct reports, or your peers.
4. Keep it concise
Think of your self-evaluation as a highlight reel – an overview of your wins, challenges, future ambitions, and overall feelings about your role. You don't need to give a rundown of everything you've been responsible for over the designated time frame.
Keep your answers focused and concise. You can do this by dedicating the most time and attention to these two pieces of the STAR acronym:
Action: What specific role you played in a situation
Result: What you achieved through those actions
The situation and task portions help set the scene, but ultimately, your manager will care more about your contributions and the impact you made.
5. Don't be afraid to be vulnerable
When you know your self-evaluation plays a role in your overall performance review, of course, you want to call attention to your successes. However, a self-review that's overly glowing will feel disingenuous and do you a disservice in the long run.
Summon your courage and be open and candid about blockers or challenges you faced and what you learned from those situations.
This demonstrates your accountability and resilience and highlights areas or processes your manager can work to improve so you can avoid similar sticking points moving forward.
Using self-evaluations for success, not shame
Nobody's perfect. It can be hard to honestly look back at your performance, but it's worth doing. A self-evaluation provides an opportunity for personal reflection, an alternative perspective to help shape your overall review and a launch pad for a productive conversation with your supervisor.
At the end of the day, your self-evaluation isn't about pinpointing what you could've done better – it's about identifying how your manager can support your growth and development in the most meaningful ways.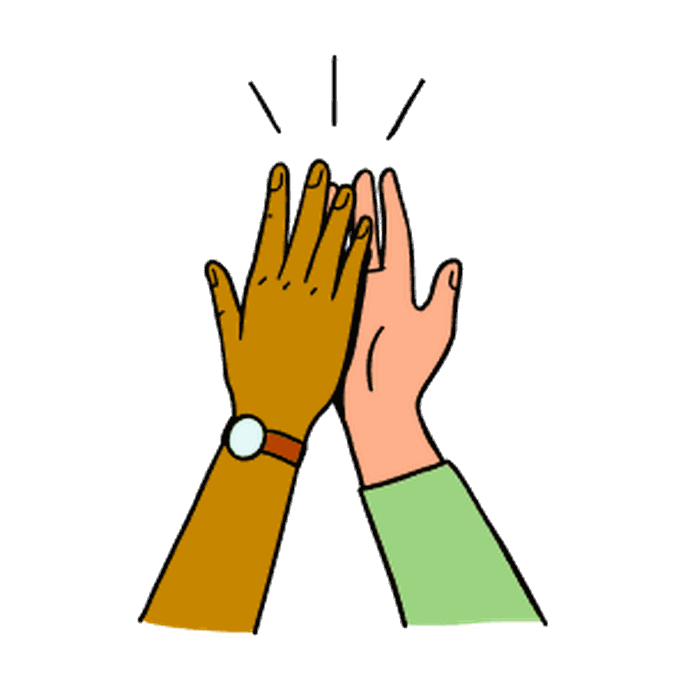 Unlock the potential of self-evaluations
Help your employees reach their full potential with a 360-degree performance process.
Learn how Culture Amp can help
Build a world-class employee experience today