Company holidays: 3 models and how they impact DEI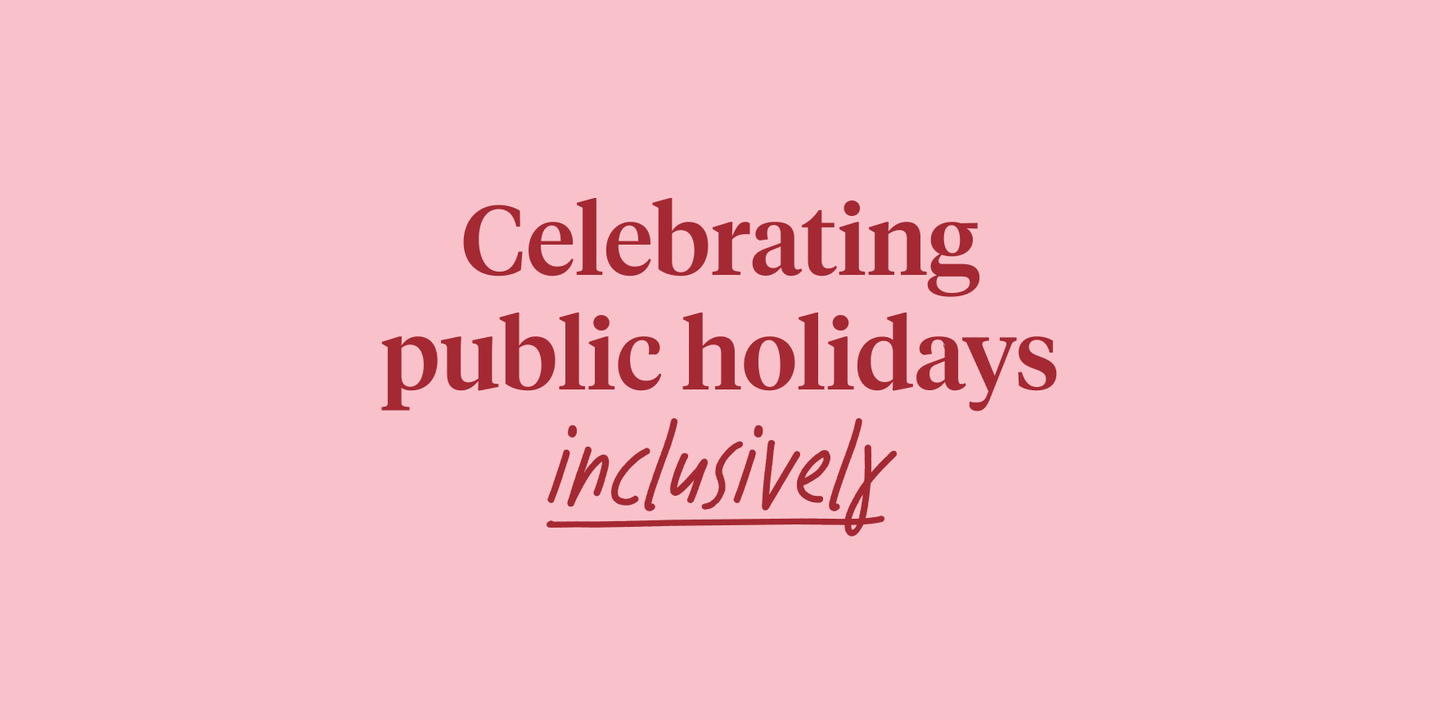 Do your U.S.-based employees get time off on the second Sunday of October, also known as "Columbus Day" or "Indigenous Peoples' Day?" If they do (and depending on what your organization chooses to call the holiday), you've likely observed a range of reactions over the years.
Today's workforce is made up of folks from diverse cultural, ethnic, racial, political, and religious backgrounds. Because of these inherent differences, public holidays can be politically, socially, and personally contentious, and many organizations are hesitant to make bold statements or decisions about them. However, with diversity, equity, and inclusion (DEI) now at the forefront of many employees', candidates', and even customers' minds, companies are under increasing pressure to do just that. So, what can your company do to commemorate holidays respectfully while fostering a culture of inclusivity?
In this article, we share the pros and cons of three common company holiday models with varying levels of flexibility. Before we get started, let's examine why it's important to think about DEI when designing your company's holiday paid-time-off (PTO) model.
Discerning the link between DEI and public holidays
The public holidays you choose to recognize, how you recognize them, and the way you communicate your decisions can affect key factors like employee engagement, inclusion, and sense of belonging. That said, many organizations offer paid time off for holidays that align with the local country's federal holiday calendar, which rarely has been designed with inclusion in mind.
U.S. government agencies, as well as many public and private companies, observe these federal paid holidays:
New Year's Day
Martin Luther King, Jr. Day
Washington's Birthday/Presidents Day
Memorial Day
Juneteenth
Independence Day
Labor Day
Columbus Day (also observed as Indigenous Peoples' Day)
Veterans Day
Thanksgiving Day
Christmas Day
But, how did we end up with these holidays? Most public holiday calendars were designed decades (or even centuries) ago, before globalization dispersed individuals from various backgrounds across the globe. On top of this, many calendars were designed by a homogenous group of people in power. For example, public holidays in the United States and the United Kingdom were decided for and by mostly Christian White men.
Now, let's consider these holidays from a different perspective. For many Indigenous people, Columbus Day and Thanksgiving are not celebratory events. Instead, they serve as an annual reminder of their people's painful past. In another example, 95% of organizations observe Christmas Day as a company holiday, even though 35% of Americans, or more than 115 million people, don't identify as Christian. If your company only gives PTO for Christian holidays (e.g. Good Friday and Christmas), employees of different faiths or cultural backgrounds may feel unrecognized and left out.
Thinking about holidays with DEI in mind doesn't require that your company stop celebrating these holidays entirely, but it's important to be mindful of the impact these dates can have on your employees.
What might this mean for organizations? Well, for one, simply and silently defaulting to the "standard" federal holiday calendar might not fly the same way it did in the past. However, changing how you recognize a holiday may also seed discontent in your workforce and among your customer base.
While it might feel like somebody will end up unhappy any way you roll the dice, certain company holiday models can help give every one of your employees a reason to celebrate. If your company has also made serious commitments to equity and inclusion, you should be centering the most marginalized experiences in your planning. Here are the three most common company holiday models and a closer look at how they can help your business create an inclusive PTO policy.
The pros and cons of 3 company holiday models
1) Set company holiday model
This more traditional approach to company holidays dictates which specific dates your company will take off. For example, if you choose Memorial Day as a company holiday, every employee will be given a day off. As mentioned earlier, this model can be met with opposition if employees feel the selected holidays are not inclusive enough. For example, if your employees wanted to celebrate a holiday not covered under your policy, they would need to use PTO.
Pros:
This method simplifies workforce planning as you can anticipate when everyone will be out of office.
Cons:
This is not the most inclusive approach to company holidays, as these dates are often Christian-centric.
If you are a global organization or have plans to become one, this model can get complicated since you'll have to consider every country's set of public holidays.
In order to use this method and still prioritize inclusivity, consider expanding your company-wide days off beyond the traditional U.S. federal holidays listed above. For example, you might also want to consider giving employees off for holidays like Lunar New Year, Diwali, International Women's Day, and more. These holidays can send a powerful and tangible message to your employees: not only does their company say they care about employees' cultures and traditions, but the company also delivers by giving them time off to celebrate with their friends and families.
If offering PTO on these inclusive holidays is out of the question for your business, consider finding ways to celebrate with your employees during the workday instead. You could host a festive meal, do a cultural activity together, bring in a guest speaker, or just provide opportunities for reflection and giving. Just taking a few minutes out of the day to come together and celebrate or honor the date as a business can mean the world to your employees and make them feel like a valued member of your organization.
2) Set and floating holiday model
This hybrid approach combines set company-wide holidays with floating holidays, which allow employees to take off a set number of days. In this model, employees may substitute a holiday they don't celebrate (e.g., Christmas, etc.) for one that they do (e.g., Yom Kippur, etc.) This could be to celebrate a holiday not covered by your company-wide days off, like Lunar New Year or Rosh Hashanah. These additional days off add flexibility to your set holidays and can help quell potential discontent or criticism towards the days your company has chosen to observe.
For these reasons, this is the model we see most companies adopt and it's also what we use at Culture Amp. "The reason we do this is precisely because it's inclusive and it's a balanced approach to paid time off," shared Aubrey Blanche, Culture Amp's Senior Director of Equitable Design, Product & People. "We don't want to force choices on people."
Pros:
This method is relatively easy to administer, especially if you don't require employees to explicitly track their changes (which can simply be coordinated with their manager).
You can ensure adequate workplace coverage as employees will likely stagger their floating holidays.
This PTO plan provides flexibility to a broad set of employees and allows your employees to celebrate whatever holidays are most important to them.
Cons:
If you want to track when employees use their floating holidays, this plan becomes more complicated to administer and more costly to your business as you'll need to invest in manager and employee education around how to properly log and approve their PTO.
Without proper communication, employees may find floating holidays confusing and not know how or when to take them.
Internal friction between managers and direct reports may develop if a manager doesn't feel a particular holiday warrants a day off, or expresses doubt about the validity of a direct reports' request for time off. Such conflicts can deeply undermine inclusion and belonging at your company, so clear processes and manager education are critical.
If you decide to supplement your company-wide PTO with floating holidays, you can take an informal or formal approach. An informal approach gives the most flexibility to your employees, allowing them to take time off for any holidays they wish to celebrate, whether it's Juneteenth or their birthday. This is the most flexible approach you can take using this hybrid PTO model, especially if leaders openly trust employees to use their days whenever employees want or need to, without requiring them to justify why they're taking certain days off.
That being said, you can also consider a more formal approach, where you clearly outline a list of secondary holidays that have been approved by your business. This can help mitigate potential conflicts between managers and direct reports, as well as give more structure to your PTO program.
3) All floating holiday model
Lastly, you can give employees a set number of "holiday PTO" days for a year, but leave when they use that time off completely up to them. This allows you to avoid choosing company-wide holidays completely, while giving your employees the ability to choose which holidays are most important to them.
What would this look like in practice? Your business would give every employee a set number of holiday days and allow them to take off whenever they want. This flexibility would allow employee A to take off Good Friday and Easter Monday, while employee B might choose to work those days in order to take off for Eid al-Fitr and Eid al-Adha at another time in the year.
Pros:
This is the most maximally inclusive approach to company holidays as it gives employees full autonomy over which days they choose to celebrate.
Floating holidays can be easily administered like any other type of PTO.
Cons:
It can complicate workforce planning by making it difficult to anticipate employee absences and ensure you have adequate coverage.
Treating holidays like PTO can actually feel like a loss for employees. For instance, employees may feel upset that they have to "take PTO" to celebrate a major holiday. Since "almost everyone is out anyway," employees may argue it makes sense to give everyone the day off (in other words, to have set holidays).
Another limitation to keep in mind is that this PTO policy might not work well for specific industries or types of work. For example, a business with warehouse employees working in an assembly line might not be able to operate smoothly if key players are absent. In this instance, taking a set holiday approach might be more practical, unless you have on-call employees who can step in while other employees are taking a floating holiday.
Again, this approach is the most flexible of the three mentioned in this article as it gives full autonomy to your employees to choose when to take PTO. This freedom might not be right for all organizations, so starting with the hybrid approach mentioned above can be a great way to "test the waters" at your company before considering a move towards a full floating holiday approach.
What to keep in mind
As many businesses look for new ways to attract and retain talent, offering flexible and inclusive company holidays can be a great way to stand out. But when it comes to building an inclusive company holiday policy, there is no intrinsically right approach. Every business and workforce is different, so you'll need to identify what strategy will work best for your business and cater it to your needs.
Regardless of whatever approach your business ends up taking, clearly communicate it to employees to eliminate any confusion. By improving the inclusivity of your company holidays, your business can not only foster a culture of diversity, equity, inclusion, and belonging, but also help create a unique and flexible workplace experience that allows each employee to bring important parts of themselves to work.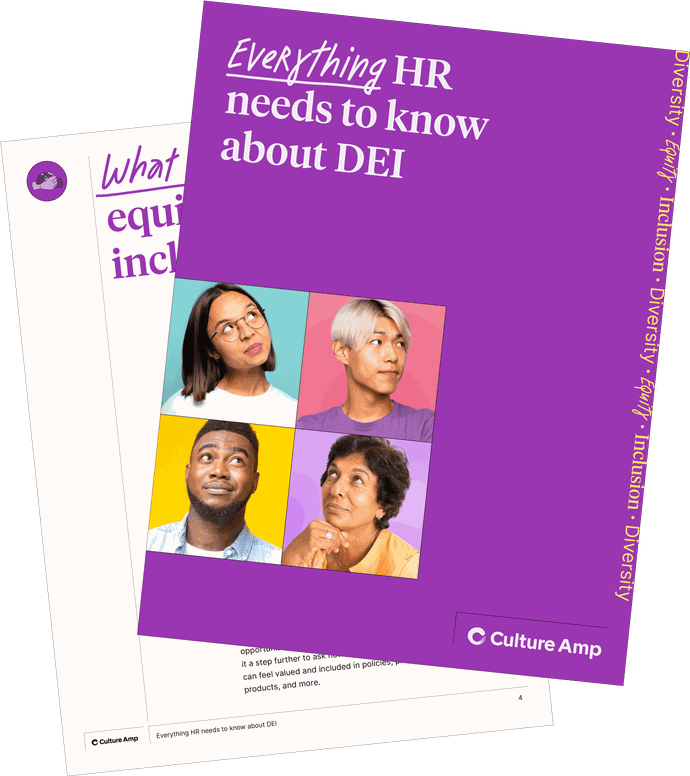 Invest in DEI at your organization
Start building a more inclusive organization today.
Download now
Authors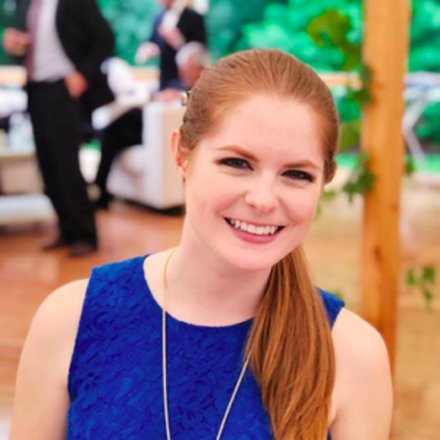 Writer, Culture Amp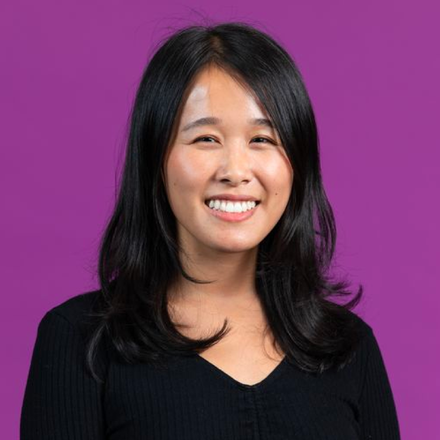 Senior Content Marketing Manager, Culture Amp
Build a world-class employee experience today