Culture fit: What you need to know
You may have heard of culture fit in the context of recruiting. It's about having employees whose beliefs, values, and behaviors are in alignment with those of the employer. While this sounds fairly straightforward, there are complexities that come with the idea of cultural fit. 
Here we explore the history of culture fit, its impact on diversity, and how you can best hire for culture.
Definition of cultural fit 
We define culture fit (also known as cultural fit) as the concept of screening potential candidates to determine what type of cultural impact they would have on the organization. This is based on the alignment of values, beliefs, and behaviors between the employee and employer.
Everything, from the way your employees interact to their communication styles, shape the culture of your organization. That said, you may have witnessed firsthand how one toxic person can unravel the threads that keep your company culture together. That's why the concept of cultural fit is so prevalent today. Let's take a look into how this idea came to be popularized. 
History of cultural fit
The history of cultural fit goes back as far as the 1980s. According to researcher Lauren Rivera in the popular New York Times article, "Guess Who Doesn't Fit In at Work," "The original idea [behind fit] was that if companies hired individuals whose personalities and values - and not just their skills - meshed with an organization's strategy, workers would feel more attached to their jobs, work harder and stay longer." 
There are additional studies that either validate or add to the data Rivera cited. Professor Jennifer Chatman of the University of Berkeley published a paper in 1989 aiming to create a model of person-organization fit that matched individual value profiles and organizational value profiles. In 2007, the Society for Industrial and Organizational Psychology (SIOP) also released a collection of studies on fit in the workplace. 
While many people have studied the topic of culture fit, there are a few problems stemming from the research. The various studies haven't been stitched together in a cohesive way, the research has not always informed the theory, and different techniques for assessing fit developed independently of one another. As the research on cultural fit has evolved in academia, companies have begun drawing their own interpretations and methods of hiring.
Understanding culture fit & diversity 
It's understandable to want to hire people who align with the characteristics or values of your organization. However, incorrectly prioritizing culture fit can lead to a homogenous working environment that lacks diversity, and can play into your unconscious biases. In 2005, Hillary Anger Elfenbein and Charles A. O'Reilly identified in their study on relational demography and culture fit that the ideologies behind culture fit, and hiring for diversity lead in two different directions.
This is problematic because - without proper training - interviewers may fall into the trap of seeking personal connections instead of actually identifying common values. It's like the colloquial "beer test" wherein faced with the difficulty of choosing between two candidates, you go with the person you'd enjoy having a beer with. Celia de Anca, Ph.D. the Director of the Centre for Diversity in Global Management at IE Business School says this may inadvertently create a situation where companies end up hiring people who are very diverse in appearance, but intrinsically homogenous.
Carlos Beuno shares a poignant metaphor on hiring for culture incorrectly in Quartz: "If spam filters sorted messages the way Silicon Valley sorts people, you'd only get an email from your college roommate. And you'd never suspect you were missing a thing." He cites one example in which an executive said, "We know empirically that people who come in dressed in suits rarely work out well for our team." This kind of statement muddles the idea of culture fit. It's not a core value that jeans and hoodies make people better at their jobs. Instead, it's passing judgment on a candidate before even getting to know them.
Interviewing for culture-add 
Given these tendencies, should you ditch the entire idea of cultural fit when interviewing candidates? Not necessarily. As long as you're aware of the potential pitfalls around cultural fit and take the steps to approach it wisely, there are ways you can still incorporate culture fit screenings into your interviewing process. 
At Greenhouse, Director of Talent Acquisition, Jacqui Maguire takes the idea of hiring for culture and avoiding bias very seriously. It's part of her role to educate the recruiting team and employees on how best to interview for culture.
Once you've worked at Greenhouse for more than three months, you can sign up to be a culture-add interviewer. Part of this process includes going through culture-add interview training. According to Maguire: "Interviewing for our company's cultural values is different from wanting to grab a beer with someone. We defined three pillars of our culture at Greenhouse and created questions that address each of them. Our culture interviewers can then ask consistent questions to compare candidates apples-to-apples on whether the candidate shares our values around belonging, purpose, and entrepreneurship."
We defined three pillars of our culture at Greenhouse and created questions that address each of them. Our culture interviewers can then ask consistent questions to compare candidates apples-to-apples on whether the candidate shares our values around belonging, purpose, and entrepreneurship.
— Jacqui Maguire
Director of Talent Acquisition
In addition to specific culture interview training, Greenhouse also runs general interview training for anyone who is a new interviewer. Maguire says this is encompasses everything from being aware of unconscious bias to EEOC laws. This way, employees learn how things are done at Greenhouse and what the hiring process looks like.
The evolution of cultural fit
Screening for cultural fit will never be perfect. However, it's within the grasp of every company to improve their existing process. It takes a deep understanding of your company's culture, the ability to translate that into your recruiting process, and investment in interview training and avoiding bias. The results will hopefully lead to hires that mesh well with your company culture while also progressing diversity efforts.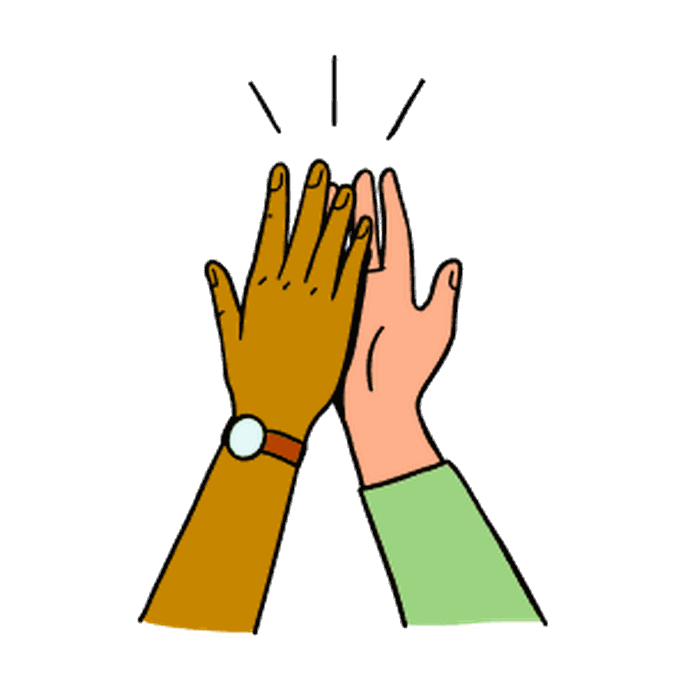 Build a truly diverse, equitable, and inclusive workplace
Get the guide
Build a world-class employee experience today