Culture First 2021: A conference to create a better world of work
Culture Amp's third-annual Culture First conference is just a few months away! While we wish we could be connecting with everyone in person, we are excited to announce that Culture First will be virtual for the very first time, making it possible for HR and culture professionals all over the world to attend. 
We'll be hosting three single-day experiences for our global community starting in May. Join over 20,000+ international attendees as we kick off Culture First in America on May 19, in EMEA on June 9, and in APAC on July 14. 
First time hearing of Culture First? Here's what you need to know:
Culture First is a conference for HR professionals, people leaders, and Culture First advocates who wish to make the world of work better. All attendees will learn from renowned thought leaders, skillful HR practitioners, and experts in the people and culture worlds on topics like the hybrid workforce, upskilling managers, building an anti-racist workplace, and more.
If you've attended Culture First in-person in the past, we assure you we're bringing all the aspects of Culture First you know and love online. We include plenty of opportunities for you to connect with speakers and other attendees, with few favorite Culture First traditions, like Belonging Badges and topic discussion tables. 
If you're wondering if Culture First is right for you, here are a few reasons why this digital experience can give you the knowledge and insight you need to guide your workplace to the new world of work.  
All the in-person fun, online
This event is not a Zoom webinar. Culture First has always been a place for our community to come together to get inspiration, learn, and share with one another. We've intentionally designed our virtual experience to maintain that valuable connection. 
We've partnered with virtual event software provider Bevy Virtual Conferences to ensure Culture First has helpful content and opportunities for meaningful connection. The entire event will be live, so you can engage directly with the session content, our expert speakers, and other attendees. Plus, with help from Play on Purpose, we'll feature plenty of interactive ways for you to meet and interact with other attendees throughout the day – whether that's discussing the top challenges affecting people leaders today or grabbing a cup of coffee together to get ready for the day.  
Hear from experts on the pressing issues and challenges facing HR teams today
Join us for a day of curated content and discussion to make the world of work better. You'll learn from renowned thought leaders, skillful HR practitioners, and experts in the people and culture world as they get to the heart of the issues facing HR and people leaders in the workplace today. In addition to our Main Stage, which will host sessions and speakers dedicated to Humanity at Work, we've organized our breakout sessions into three distinct categories: Understand Your People; Build High-Performing Cultures; and Develop Your People. By speaking with our 3,500+ customers over the last year, we've determined these three factors are the most influential when it comes to having the right processes and priorities in place to create better workplaces. 
We'll cover a wide range of topics, including creating resilient teams, supporting managers to become leaders, the impact of wellbeing on performance, what the future of the physical workplace in a hybrid world is, what belonging looks like in the new world of work, and creating anti-racist organizations. And, we promise you'll leave with actionable ideas and practical tactics to make the changes you're seeking in your organization.
We've also just announced our two amazing keynote speakers for Culture First Americas: Susan David, Ph.D., and Professor Ibram X. Kendi.
Psychologist Susan David, Ph.D., founded and co-directs the Institute of Coaching at McLean Hospital of Harvard Medical School and is an Instructor in Psychology at Harvard University. As a renowned psychologist and expert on emotions, happiness, and achievement, David's TED talk, "The gift and power of emotional courage" has been viewed by almost 9 million people, while her book, Emotional Agility: Get Unstuck, Embrace Change, and Thrive in Work and Life is a Wall Street Journal #1 bestseller.
Professor Ibram X. Kendi, is one of America's foremost historians, leading antiracist scholars, and a National Book Award-winning, #1 New York Times bestselling author of seven books, including How To Be An Antiracist. In 2020, Time magazine named him one of the 100 most influential people in the world.
We'll continue to announce more of our all-star speaker lineup leading up to each event, so be sure to register now to stay up-to-date on all our exciting guests and their upcoming sessions.
Our biggest gathering of people and culture leaders to date
A silver lining of our first virtual conference? It will be our biggest one yet, with attendees from all over the world! 
The goal of Culture First has always been to bring the HR and talent community together to share ideas, discuss challenges, and inspire one another. This year, it's more important than ever before that we come together. 2020 was an unprecedented year, and while we're all WFH pros at this point, it's time to start thinking about how we'll return to the office and support employees through this new transition. What better place to have those conversations and hear first-hand how other companies are handling this transition than at Culture First? 
With over 20,000+ attendees, Culture First will be the largest gathering of people and culture leaders to discuss this new world of work and what it means for our employees.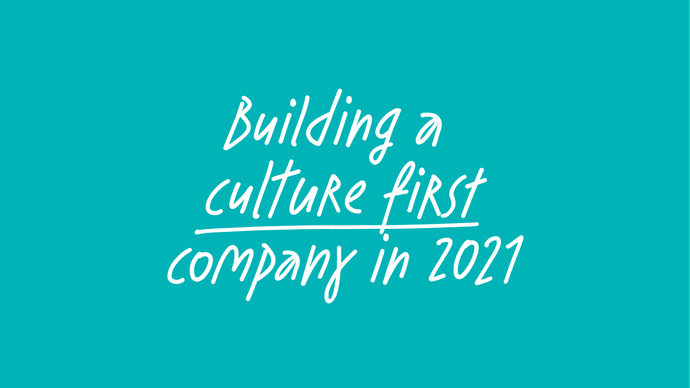 Access Culture First Global on-demand
Watch your favorite sessions from our first-ever virtual Culture First conference.
Discover more
Build a world-class employee experience today