4 creative ways to promote your employee engagement survey
Have you ever seen a senior leader "get slimed" like they were on a Nickelodeon show in the '90s? Have you ever seen someone on your HR team rap? Are you wondering what these things have in common? They're both real promotions companies have used to encourage participation on an employee engagement survey. 
Employee engagement surveys provide you with valuable information about how motivated people are to put in extra effort for your organization, and how committed they are to staying there. However, in order to get this valuable information, people need to know about the survey and how they can participate. 
A good survey participation rate for companies of 1,000+ people is in the 65-80% range, although many companies aim higher. You can check out our article on How to communicate your next employee engagement survey for a step-by-step survey launch process. In this article, we'll share four creative ways to promote your next engagement survey with examples and advice from HR leaders who have been through it before. 
1. Advance Childcare 
The idea: Launch party complete with cupcakes, and a special prize to the team with the most participation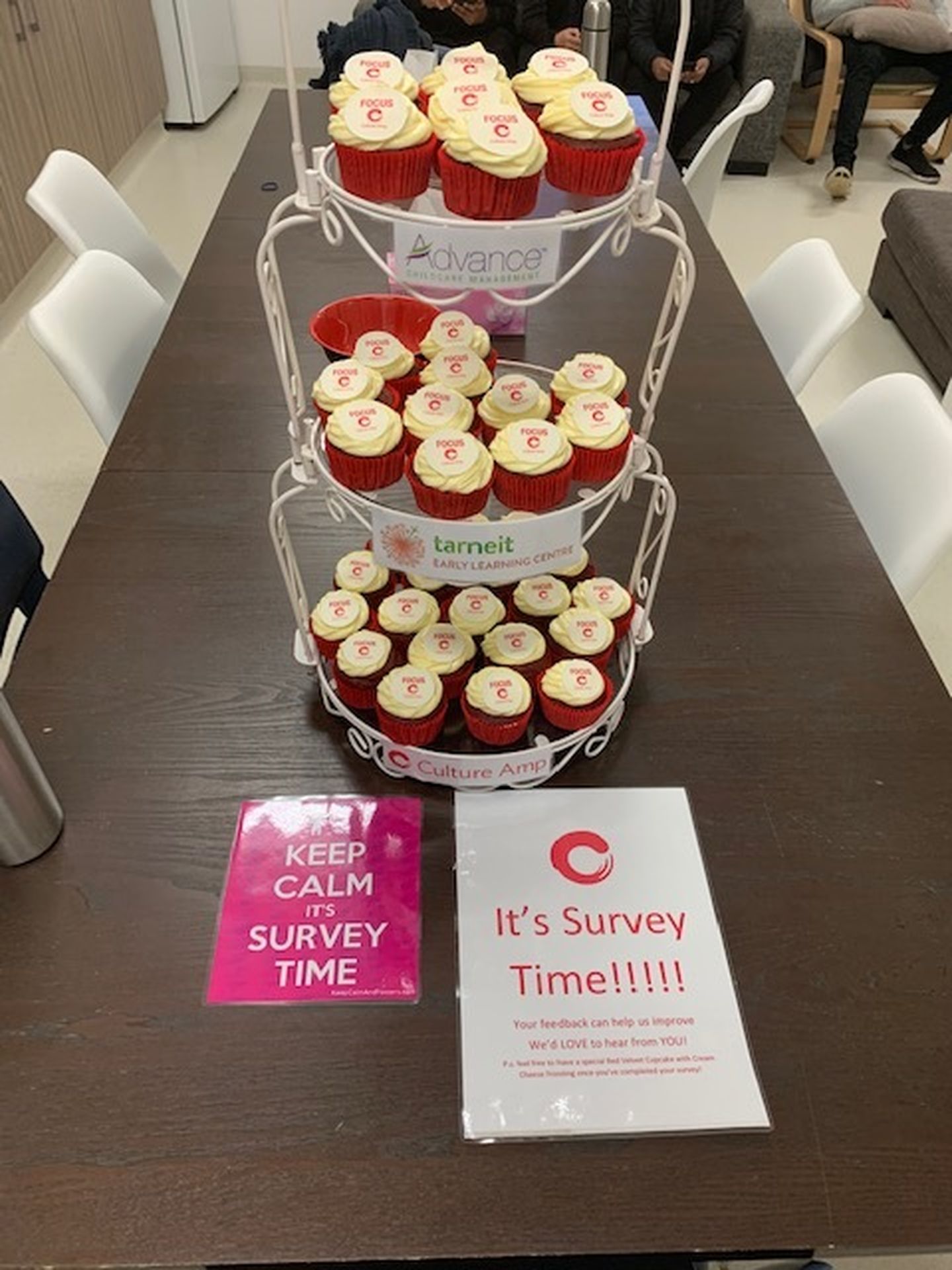 At Advance Childcare, friendly competition amongst staff and an enticing party were catalysts to achieving high participation. Anna Papaleo Operations Manager at Advance Childcare says, "Our team loves food and treats so we decided to make the survey launch a party and celebration. We turned our staff rooms into a party space with yummy morning tea and red velvet cupcakes. We decided to promote our new relationship with Culture Amp and got edible cake toppers for all the cupcakes to drive our launch."
Their team anticipated 80% participation, which they exceeded, getting close to 90%. "We attached a competition to the participation also by promoting a special prize to the team who gained the greatest participation. We're already planning a competition for our next Parent/Customer survey!" says Anna.  
Anna's advice for other companies hoping to achieve high survey participation is to make it fun, competitive, include a reward and advertise it everywhere. She says, "We placed notices and fun reminders about the prize up for grabs behind toilet doors, through email, in our staff rooms and planning rooms. Our team is highly competitive so the prize of a dinner out or lunch on us was a real hit!"
Ready to launch your next engagement survey?
See how Culture Amp can help
Let's chat
2. International Cruise Excursions 
The idea: Every survey gets a theme, creating two weeks of company spirit fun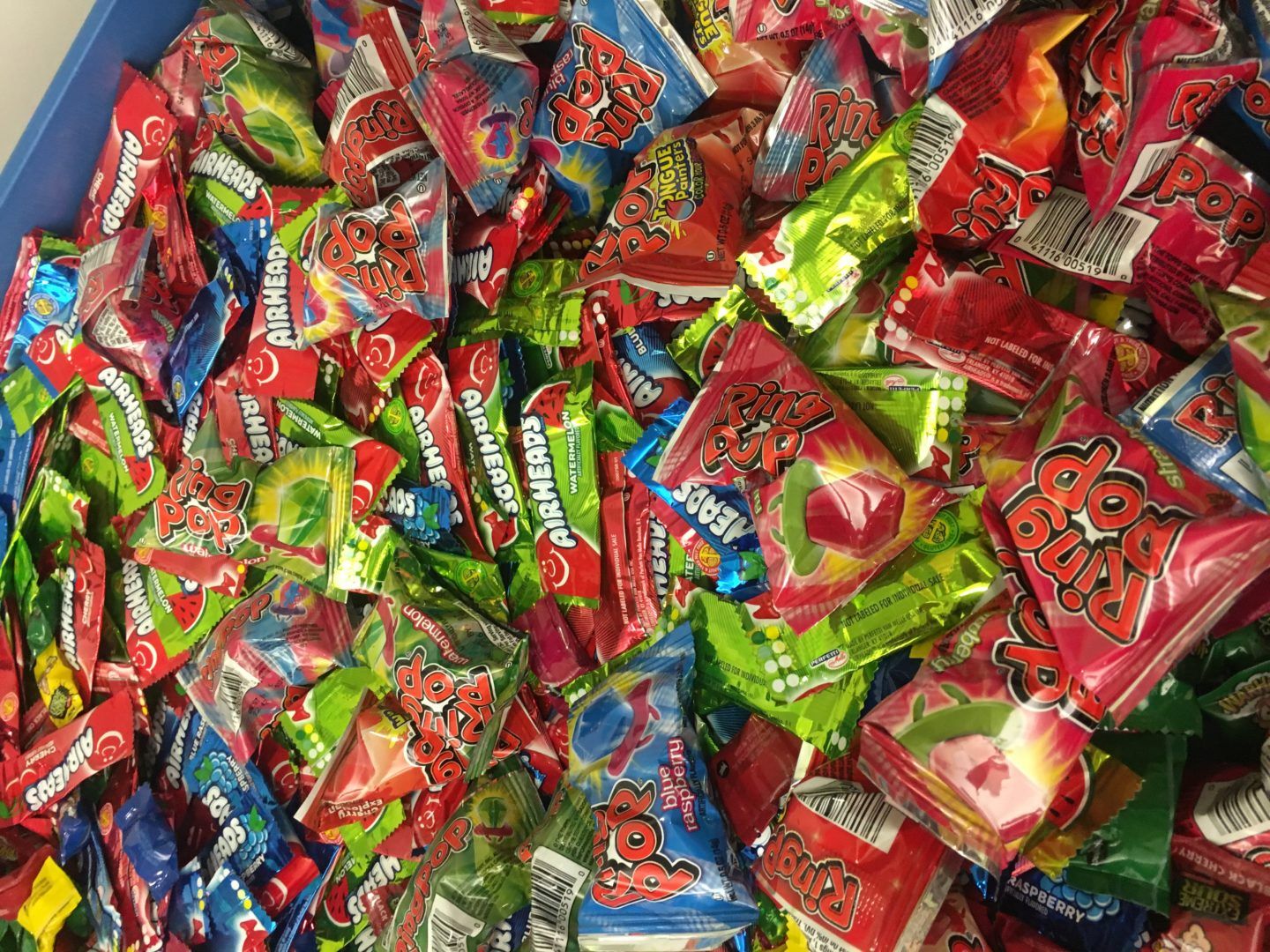 At International Cruise Excursions, every employee engagement survey gets a theme. "Our employees get excited about it, and it's a great way to have constant reminders around the office that the survey is happening," says Sara Martin, Senior Manager, Culture and Employee Experience. For their most recent survey, they set a participation goal of 90% and decided on a 1990s theme to tie it together. 
Sara says, "We had tons of great engagement ideas that we knew employees would love. We passed out yo-yos, slap bracelets, and popular 90s candy. We also had spirit days like 90s grunge day that employees were really in to. Several communications went out, complete with 90s slang. In addition, at the end we had several of our senior leaders step up to get slimed if we reached our goal."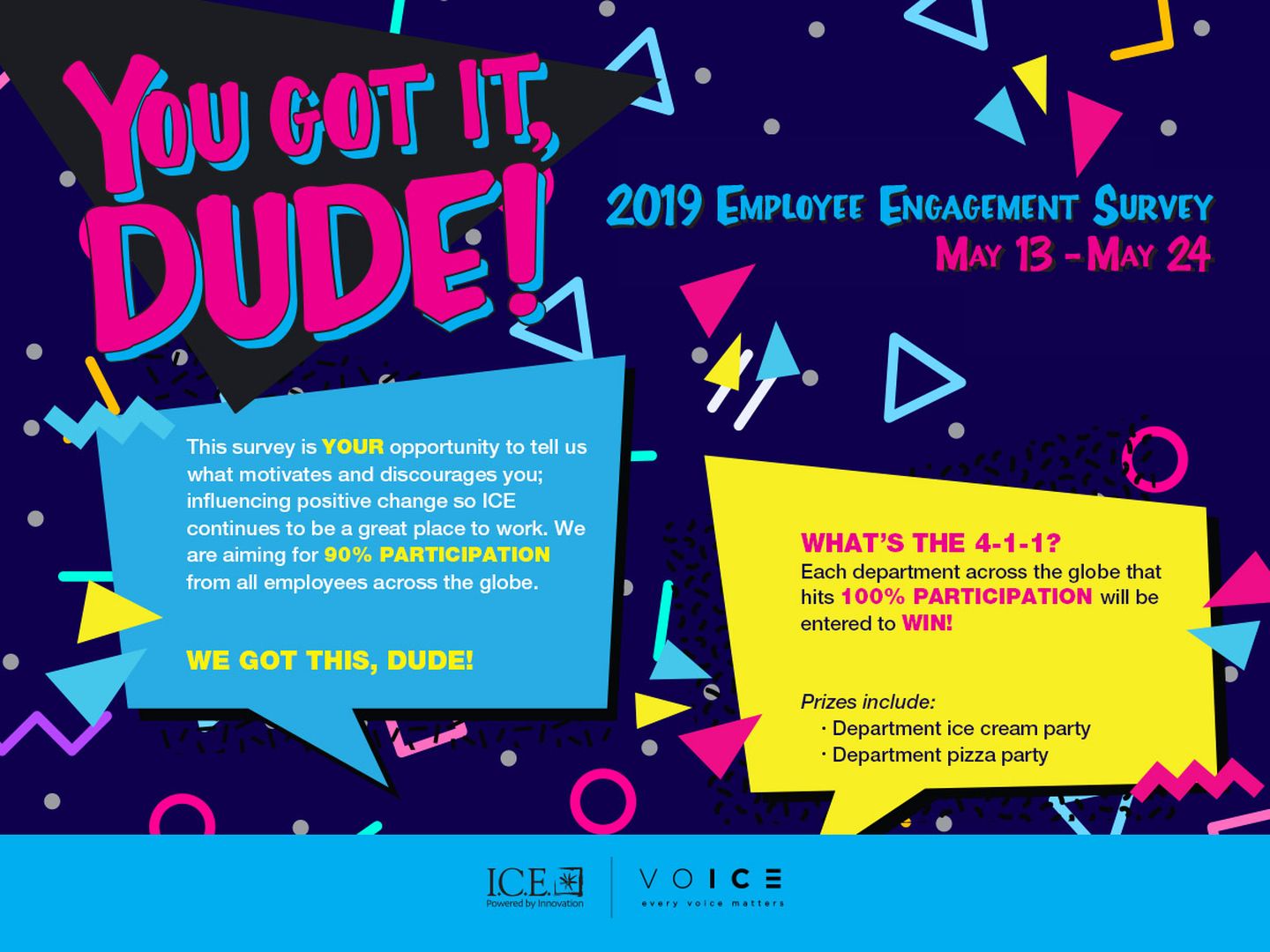 International Cruise Excursions just missed their goal, ending at 88% participation, but Sara confidently says they'll try again next year. "We will absolutely continue to theme our surveys. Without the excitement it sparks, I don't think we would have gotten near 88%. For two weeks, the spirit is truly everywhere. Everyone knows the survey is happening," she says.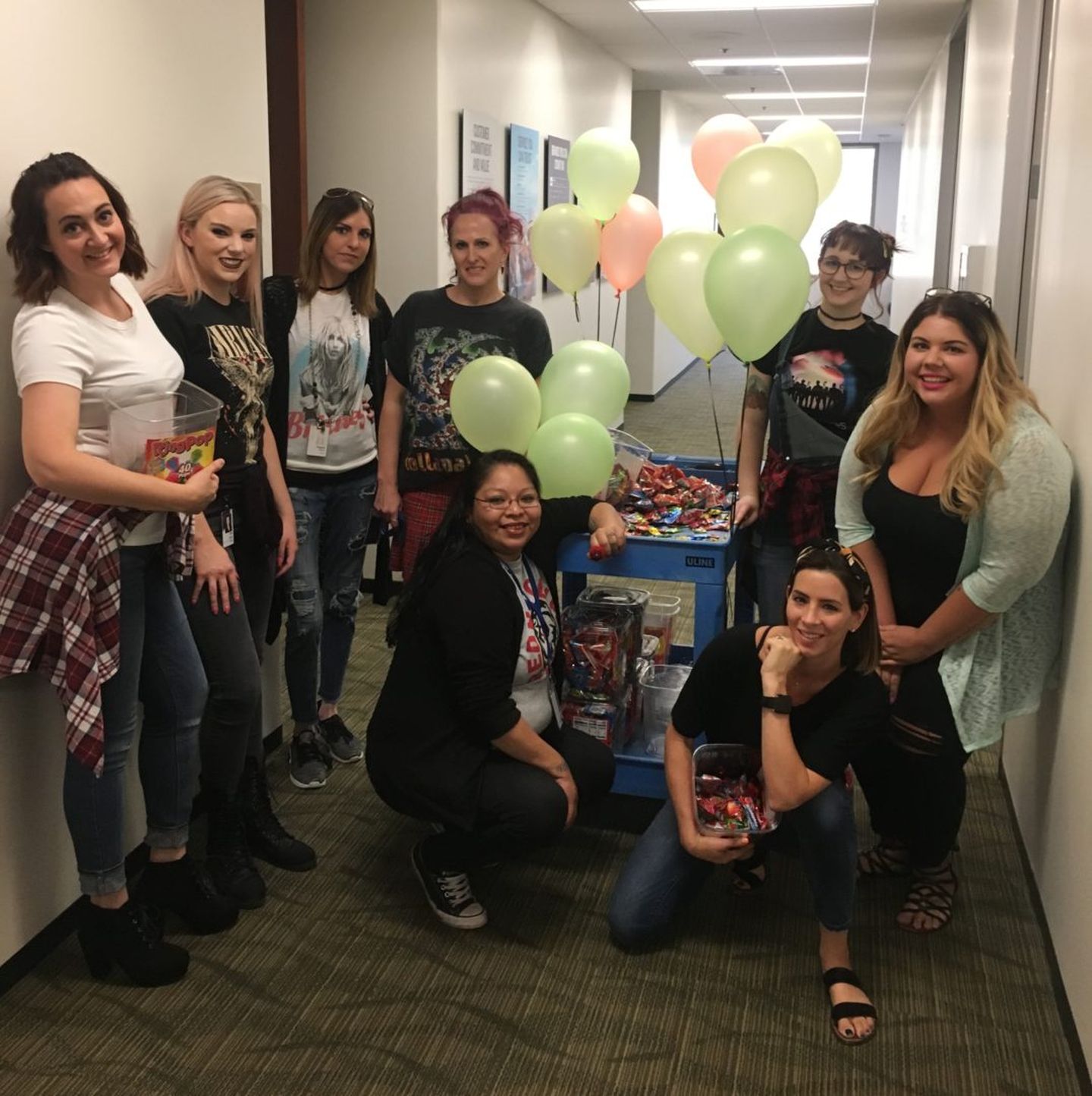 For companies looking to get high survey participation, Sara's advice is to get leadership involved. She says, "Talk to everyone before the launch and set expectations for what their role will be in helping to reach the company's goal. When your leaders are participating in all the fun, and encouraging their teams to take the survey, it makes all the difference. Our international offices were pretty competitive with each other, which made it more fun as well. Some of them actually reached 100% participation for their office locations. Also, don't be afraid to communicate. We have a huge spike in participation after we send communications out." 
3. Nine
The idea: A survey promotion broadcast video 
For Nine's first employee survey, they knew that a thorough, informative, reassuring and compelling campaign was necessary. "We had to ensure we captured our people's attention in a way that spoke to them and encouraged them to share how they were thinking and feeling about Nine," says Lyndall Strachan, Head of Employee Experience. Nine is the home of Australia's most trusted and loved media brands spanning news, lifestyle, entertainment and sport. They decided that doing what they do best was the key, video!  This would be the most effective way to get people's attention towards the survey. "We did a news announcement presented by our regular news readers in each state. Our people heard from the news readers they see every night on their screens and could resonate with who was sending the message. For example, Peter Overton in Sydney and Peter Hitchener in Melbourne." Their news readers introduced the survey with a message that people are their most important asset. Then, CEO Hugh Marks shared the survey intent and the importance of hearing from our people as to what we are doing well and what we need to do better.  Accompanied by Hugh's message was a separate piece with a number of people in the business sharing what they liked about being a part of Nine. In addition to the video promotion, they created a FAQ for people and for the two weeks the survey was open they pushed a screensaver to everyone's computers as a reminder every morning while the survey was live.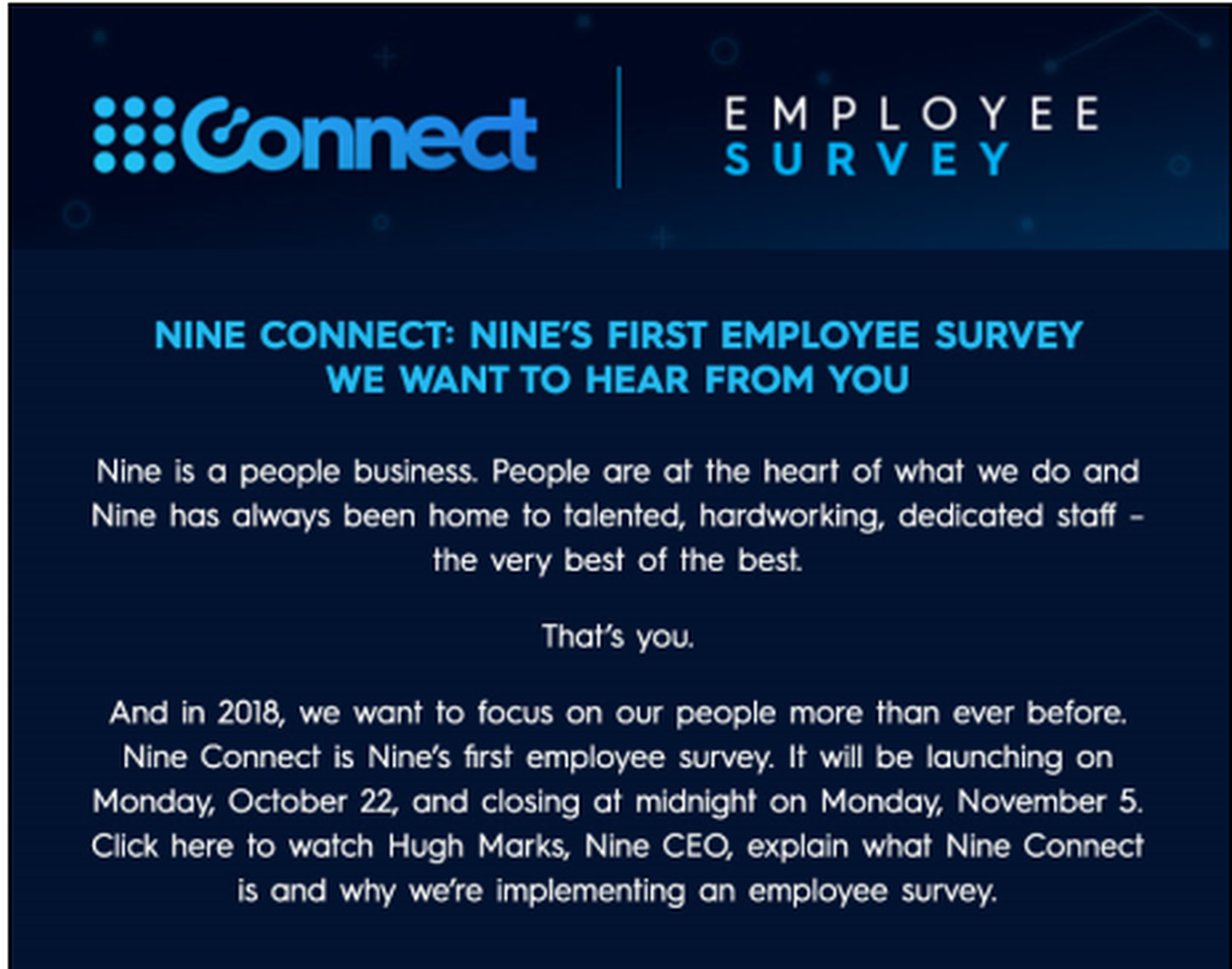 "We also ran information sessions with our leaders educating and informing them of why we were doing the survey, the value of it and what would come of it. There was some nervousness around the confidentiality of the survey and a lot of effort, education and reassurances was spent in this area," says Lyndall.
 A final initiative, was a kit kat desk drop at all sites nationally, thanking those that had already completed the survey and for those that had not yet, to take a break and complete the survey.
All of their efforts paid off. With a goal of high 65% for participation, they exceeded with 73% participation. 
4. Culture Amp
The idea: A survey participation-inspiring rap  
At Culture Amp, surveys are a way of life, but that doesn't mean we don't have fun with it. For our most recent survey, Josh Berman, Internal Culture First lead shared an original rap halfway through when the survey opened, to help make the final push for participation. 
Here are the lyrics: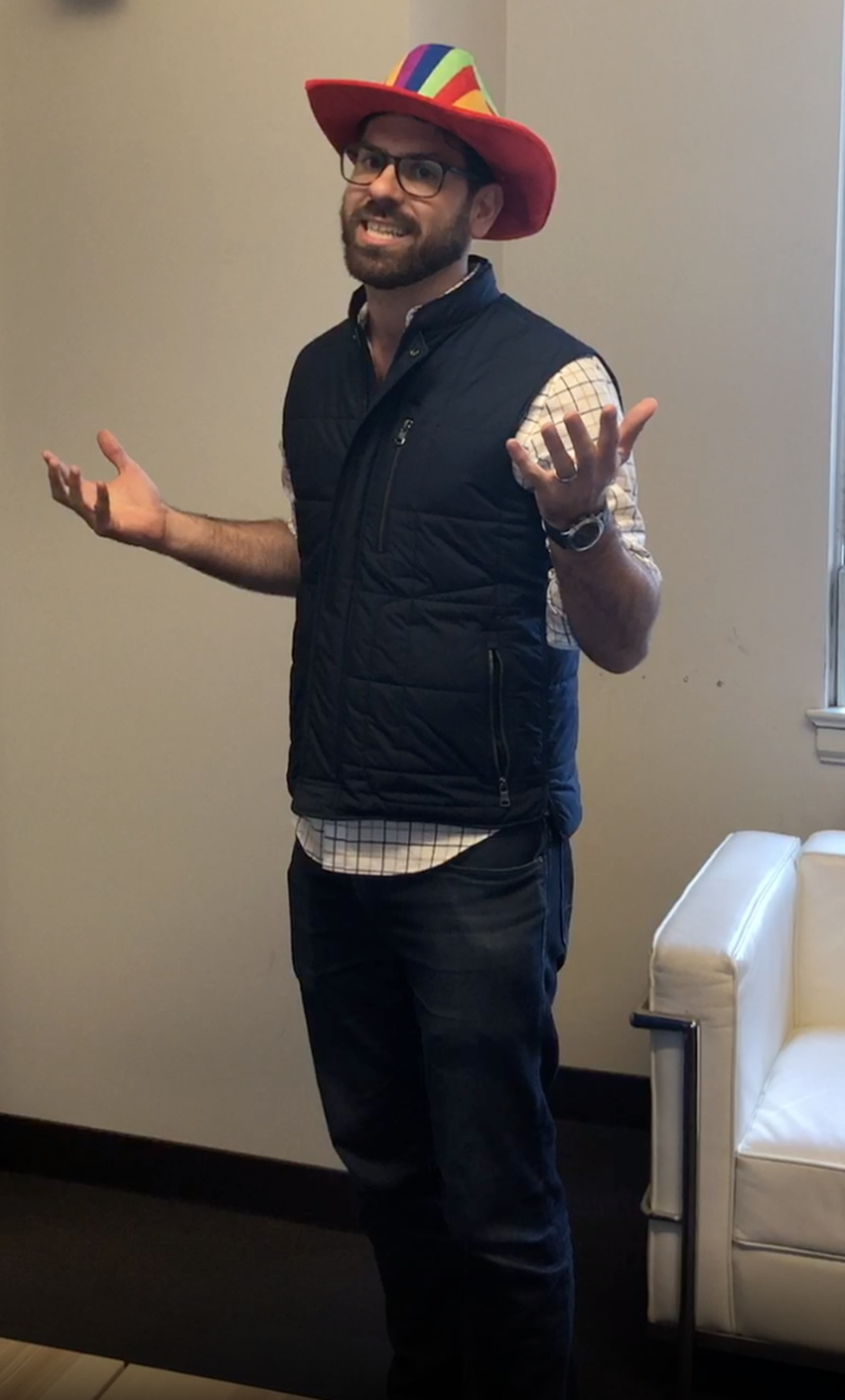 With just 2 days to go participation is strong
Hitting the home stretch with an engagement song
76 percent, that's our current rate
It's a good showing, but we strive to be great
London in the lead, 27 out of 30
Sample size is small, but that number sure is perty
SF in second place, 78's a solid feat
Even more impressive in the sweltering heat
Melbs coming up in third at 74
Product pushing hard to get new features out the door
At 65 NY is last in this league
It's been a busy month, we get your survey fatigue
We know your time is tight with all the work on our platters
No matter where you sit, just know that your voice is what matters
Josh says, "The rap wasn't something we planned out in advance. Embedding fun into our surveys is important to us. We were near the close of the survey and had strong participation, but wanted to do something fun to carry us to the home stretch. Our idea was to do a mini rap video to help encourage participation. We have a lot of talented (or at least entertaining) rappers in our company, like JD Peterson (our CGO), so doing a rap felt like a way to build on the fun." 
We typically see participation rates around 90% at Culture Amp, and that's where we ended up for this survey. Josh's advice on increasing participation is to recognize that the choice to participate is a piece of feedback in itself. He explains, "We never want to pressure people to complete the survey. But if you want to hit a high participation goal, first, create awareness. Second, be super clear on why someone's feedback matters and how it'll be used. Lastly, even when you think you're blue-in-the-face from communicating, I guarantee that more than half the company still hasn't heard the message enough."