Why survey during the 90 day probation period for new hires
In the San Francisco Bay Area, most employees are on an "at-will" contract. This means that, at any time, the employer or the employee can decide it's not working out and end the relationship. Generally, an at-will contract (and some standard contracts) includes a 90-day probation period for new hires. During probation, the employee is hired, but if for any reason within the next 90 days it doesn't work out, then they're out.
Often the 90-day probation period for new hires comes and goes without a word. Usually, this is because people are busy or there's no process in place. However, the 90-day marker is a perfect time to gather feedback from your new employees.
Using a 90-day onboarding survey can provide you with feedback from new employees about which onboarding practices are working, the recruiting process, and any new hire enablement programs. The employee is still new enough to have timely feedback, but they're also integrated enough to know if the practices were effective in getting them up to speed and if they have what they need to be successful.
Your new hire check-in questions should help you understand:
If the employee is engaged at work
If the company is meeting the employee's expectations
What was done well, and what could be done differently
If they would recommend your company to their peers
Onboarding survey questions for the 90-day probation period
As Stacey Nordwall, Culture Amp's Senior People Operations Manager, says:
"Creating a good onboarding experience is no longer a nice-to-have. It's a necessity."
One way to check in with employees during the 90-day probation period for new hires is with a two-phased onboarding survey. One survey is sent during the employee's first week, and another in their fifth week.
Here are some 90-day onboarding survey questions you can ask:
I have a good idea about what I still need to learn to do my job well
I understand how my role contributes to the organizational goals of [Company]
I am feeling welcome here
90-day review questions
For managers of new hires, 90 days is equal to a sales quarter. For this reason, the 90-day period can be a good time to reflect on achievements. What employees are expected to do in 90 days now looks very different from what was expected ten years ago. Many goals and objectives are wrapped into 3-month segments like development sprints because that's how business is evolving.
Here are some 90-day review questions you can ask:
What has energized you in your role over the last 90 days?
What has challenged you over the last 90 days?
What has gone well/not so well for you?
How are you/your team progressing towards established goals?
Making the most of your data
Collecting data over time will help improve the 90-day probation period for new hires and ensure you retain the right people. In addition, it creates awareness around professional development opportunities early on in an employee's tenure. This helps set a precedent between your organization and your employees on regular, incremental improvement.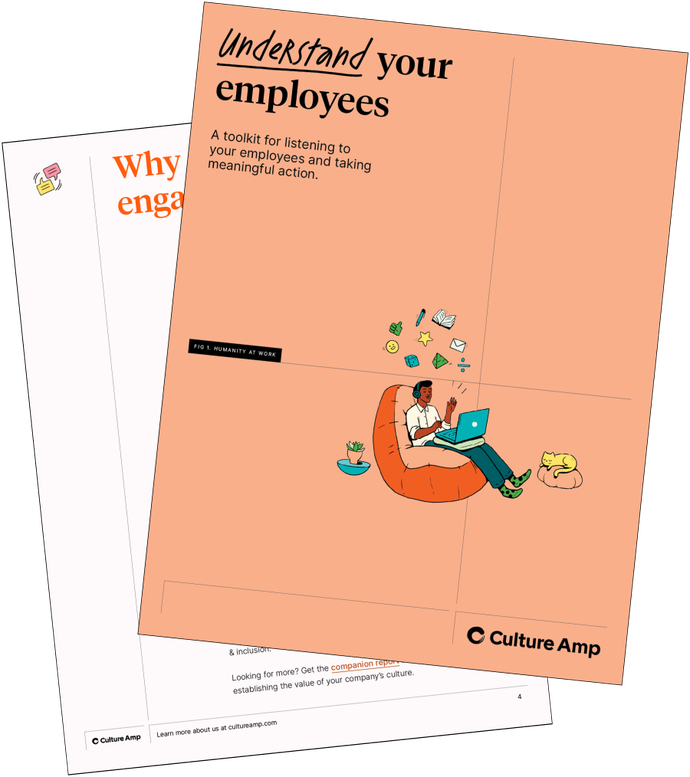 Understand your employees
Build a more productive and resilient workplace using employee feedback.
Get the toolkit
Build a world-class employee experience today