Case study
How Snooze A.M. Eatery scales culture for frontline team members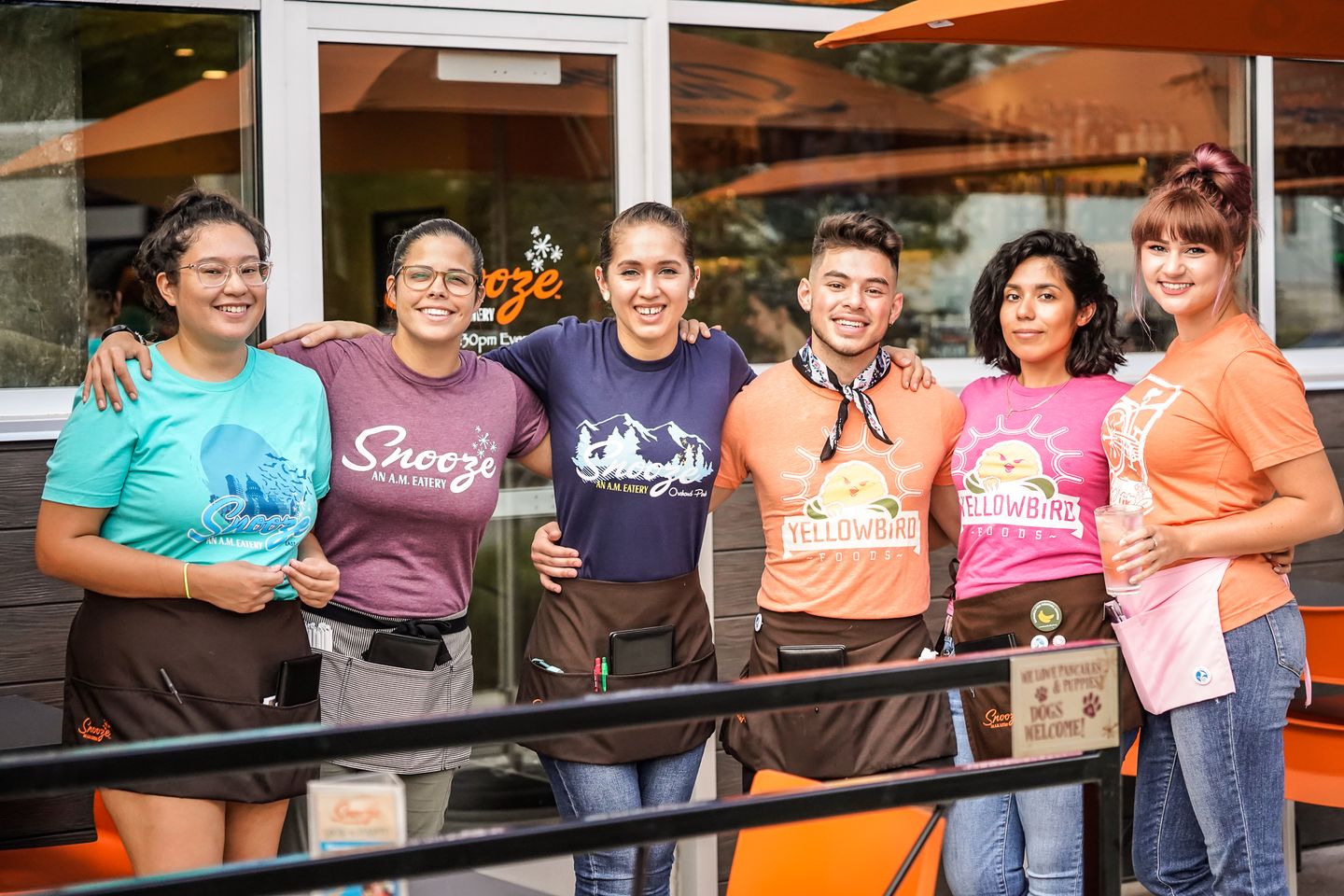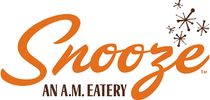 Statistics
2,713employees, mostly frontline team members

10-15manual hours saved per week

20%increase in career development scores amongst sous chefs

5%increase in management engagement scores
When Snooze A.M. Eatery began to rapidly grow, it partnered with Culture Amp to create a central platform for employee engagement and replace manual data collection. Today, Snooze relies on Culture Amp to take strategic action and improve visibility into people operations, scale efforts to engage its frontline team members, enhance company culture, and increase profitability potential.
Snooze is a breakfast, brunch, and lunch chain that prides itself on being a culture-first organization. In its quest to protect people and the planet, the company works with ethical and sustainable supply chain partners, donates 1% of sales back to communities, and composts or recycles 90% of its waste.
The company also treats its employees, better known as Snoozers, with the same level of respect. Snoozers are encouraged to bring their personalities to work, spread their shared passion for community impact, and grow as professionals.
Jeremy Edmonds, Vice President of People and Culture, started at Snooze in early 2020. He knew it was a testament to company culture when 85% of Snoozers chose to return to work as dining reopened after the COVID-19 pandemic. Jeremy's priority was to continue building on this strong foundation and ensure cultural values remained intact as Snooze grew to 57 eateries across 10 US states.
Challenge: Scaling culture for a fast-growing company
Prior to partnering with Culture Amp in 2019, Snooze's corporate office learned about employee issues through word-of-mouth. There wasn't a central platform to gather employee information, and a systematic data collection process didn't exist.
Back then, the Chief People and Culture Officer had been solely responsible for calling every Snoozer on their birthday and work anniversary, gathering personal anecdotes, and calling attention to repetitive needs and issues.
"Before our substantial growth, you could walk into a restaurant and talk to the general manager. You would get a story, you'd get some really good qualitative data, but we didn't have true quantitative data to match," said Jeremy.
As Snooze expanded to more locations outside its home state of Colorado, and the number of Snoozers quickly accelerated to over 2,000, the manual hours required to maintain personal touch points wasn't sustainable.
"Once we crossed the threshold of 30 locations across multiple states, we had less opportunities for face-to-face interactions. One person couldn't own this data collection without a tool to understand and dive into specifics. It became clear we needed a partner to help us collect and understand the data, then interpret it in a way we could actionize," he explained.
That's when Snooze turned to Culture Amp. But just as the partnership got underway, the pandemic hit, and Snooze—like most hospitality businesses—faced unprecedented challenges. Employee engagement rates dropped, and over the course of two years, favorable employee ratings decreased 6%.
Although the reduction was still significantly below the industry standard of 10-15% at the time, Snooze wanted to understand if individual behaviors within the company also contributed to the 5% decline between 2020 and 2021.
Snooze also started to see higher employee turnover rates in late Q4 of 2021. These rates had stabilized earlier in the year, hovering 20% under the casual dining benchmark for most of 2021, and Snooze wanted to understand the sudden change.
Solution: Create an inclusive system to support employee engagement
In light of the growth and pandemic-related challenges the company was facing, Jeremy believed Culture Amp could connect the company to more engagement opportunities with its frontline team members and help scale its incredible culture.
To better utilize the Culture Amp partnership, Jeremy created several goals to maximize the platform's potential:
Serve as a sole data source with efficient data collection and analyzation
Create consistent benchmarks for comparison
Identify culture gaps occurring as a result of rapid growth
With Jeremy at the helm, Snooze and Culture Amp collaborated to optimize the platform for the eatery's unique circumstances and identify culture gaps—all with an eye toward strategic actions that ensured a consistently positive Snoozer experience across locations.
Increase touch points with science-backed, customizable templates
With Culture Amp's encouragement, Snooze established a consistent feedback loop that provided more opportunity for the company to proactively address concerns raised by frontline team members.
Together, they executed:
6-month, company-wide pulse surveys
One-week onboarding check-ins
90-day onboarding check-ins
DEI pulse surveys
Increase accessibility to frontline team members with Kiosk Mode
Snooze also implemented Culture Amp's Kiosk Mode to increase Snoozer access to the surveys, so frontline team members without a computer wouldn't be excluded, and all Snoozers would have instant, easy availability to the survey.
Laptops or iPads were set up at each Snooze location and utilized as survey kiosks, so that when managers promoted the survey with team members, they could immediately take the survey onsite after those conversations.
Form a strategic action plan for management
In 2022, Snooze's engagement data indicated that Snoozers weren't aware of actions the eatery was taking as a result of previous survey results.
To combat this, Snooze used the survey data to create several new materials as part of a company-wide static action plan to help employees gain deeper visibility and awareness to the actions that were being taken as a direct result of their feedback:
Snoozer Perspective Survey Summary to show key highlights of each survey's answers and results and identify areas of opportunity
Action-planning guides to help managers create individual Action Plans for their locations
Moments Maker Guide to provide every manager with various ways to recognize frontline team members directly based on their feedback
Snooze leveraged feedback from the comments to recommend follow-up actions in the Snoozer Perspective Survey Summary. They also conducted feedback sessions with key stakeholders to identify barriers that got in the way of action planning, so those barriers could be removed.
"Our People Scientist helped us understand our data at a deeper level, and showed us how to draw correlations between demographics and our results. Through a deep dive into the quantitative data, we were able to determine that career development is a driver for all Snoozers, but that development looks different to a long-term or life-time employee versus someone who is probably short-term. It helped us segment development opportunities, and let us know when Snooze wasn't living up to our Snoozers' expectations," said Jeremy.
Additionally, Snooze also was able to compare the restaurants with high employee engagement to the locations with lower employee engagement, and use the information to identify potential behavior causes with the help of People Scientists. Together, they looked into specific demographics – tenure, race, age, and gender – between high-performing and low-performing restaurants to identify specific populations that weren't feeling an emotional connection to Snooze.
"There was never a moment where we couldn't call and ask, 'What are your thoughts or suggestions? We're seeing data, but we don't know how to interpret it. How do you interpret it?' Having access to the People Scientists helped us tremendously; they taught us a different way to look at our data, and truly influence how we think about it," said Jeremy.
Make intentional adjustments based on results and feedback
Consistent iterations and adjustments became central to Snooze's work with the Culture Amp platform.
"In 2022, we actually changed how we asked the questions in the company-wide pulse survey. We got Snooze-specific with our language. We always asked how frontline team members were motivated by Snooze's vision; every year, it was one of our lowest rated questions," he said.
Snooze decided to include an explanation of the company vision prior to the question, then break the response down into a three-part answer, so the HR team could correlate where Snoozers felt disconnected–was it around the commitment to guests, employees, or food?
"We learned our Snoozers didn't feel we were putting as much love into the food as we needed to. Because we were able to rethink that question, we had a really actionable insight," explained Jeremy.
Snooze has continued to add other questions based on the survey scores.
"We were rating 60% on feedback and recognition. Managers were confused because they recognized birthdays and anniversaries and provided gift cards. So, we added the question, 'How do you prefer to be recognized?' Once that was added, we started to find the gaps," he said.
With that one additional question and employee comment opportunity, Snooze learned managers were recognizing their teams, but they weren't always providing an individual team's preferred form of recognition. Some really enjoyed being recognized on their birthday and anniversary, while others wanted brief, consistent recognition on a day-to-day basis.
"In some cases, their team just wanted to hear, 'Great job!' every single day. It was that simple," said Jeremy.
Results: A sustainable company culture
As a direct result of the insights they gain from Culture Amp surveys, Snooze has experienced:
More efficient people operations
Improvements in company culture
Greater potential for increased profitability
Efficient people operations
Jeremy estimates his team now saves at least 10-15 hours per week on phone calls and check-ins compared to the manual work required prior to Culture Amp.
Meanwhile, increased touch points have afforded Snooze's corporate office more perspective on frontline workers' experiences–particularly in regions outside of Colorado. With the addition of Kiosk Mode, each survey still receives a 75-80% response rate, and now Jeremy and his team don't spend countless manual hours and incredible personal efforts to achieve that rate.
Improvements in company culture
With the help of Culture Amp, Snooze has also filled gaps and shortcomings across various elements of company culture.
Every Snoozer now collaborates with their manager on a personalized career roadmap. As a result, when asked to rate the statement, "I believe there are good career opportunities for me at Snooze," the positive employee engagement score rose to 73%, an increase of 4% from 2021, and the management engagement score increased by 5%.
Snooze also implemented a head chef training program, resulting in a 20% increase in development scores amongst sous chefs.
And with Snooze's strategic action plan now giving managers multiple avenues to improve recognition behaviors in their location, the company anticipates a significant increase in recognition scores in 2023.
"With these types of changes, we feel we're able to maintain the culture Snooze established when we opened the doors in 2006. Whether we're 57 restaurants or 175 restaurants, that culture is still there," said Jeremy. "It gives us validation that what we're doing is valuable. It shows us the programs we're rolling out, the effort we're putting in to create a culture of connection, a culture of love, and a culture of engagement, ultimately matters."
Potential for increased profitability
Once the corporate team was able to track employee engagement, they could see effects on profitability as well. Now, Snooze is using survey data to tie restaurant growth and restaurant profitability back to employee engagement and turnover.
"What we're starting to see is that restaurant management teams with higher engagement scores also drive better bottom-line profit. We believe that's through the people practices; employees show up because they care. When you recognize them, they recognize the guests differently, and that has a trickle-down effect," explained Jeremy.
As Snooze continues to grow and spread its feel-good culture to more Snoozers and guests, Culture Amp will be there by its side.
"Our Culture Amp partnership is one of love, respect, and encouragement. We're trying to build each other up in all the best ways. Their team doesn't feel separate from ours at all; they're a part of Snooze and our business," said Jeremy.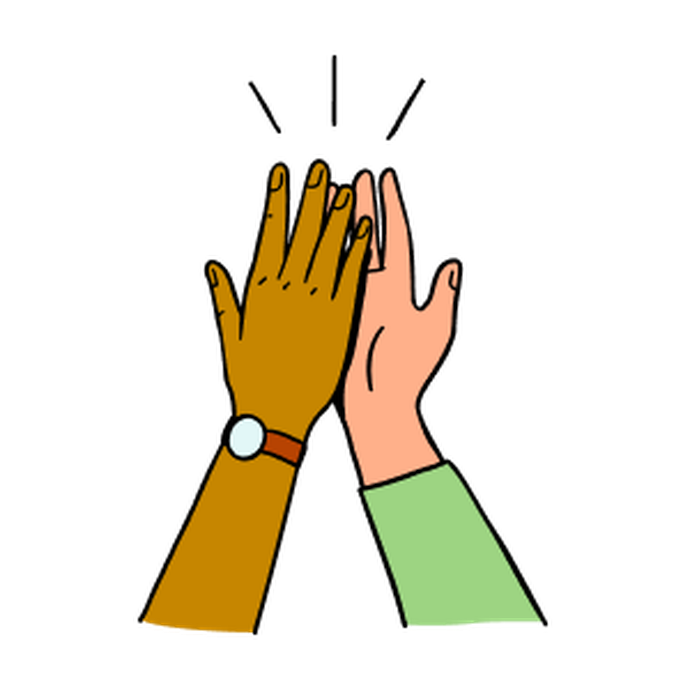 Want to learn more about Snooze's Culture First approach?
Check out Jeremy's Culture First 2022 session, How Snooze Eatery built a resilient company culture rooted in data, action, and care.
Watch now
Headquarters
Denver, Colorado
CHALLENGE
Scaling a unique company culture in the face of rapid growth
SOLUTION
A collaborative, inclusive, data-driven engagement strategy
RESULTS
More efficient people operations, improvements in company culture, increased profitability
Build a world-class employee experience today