Case study
How Scout24 used Culture Amp to develop leaders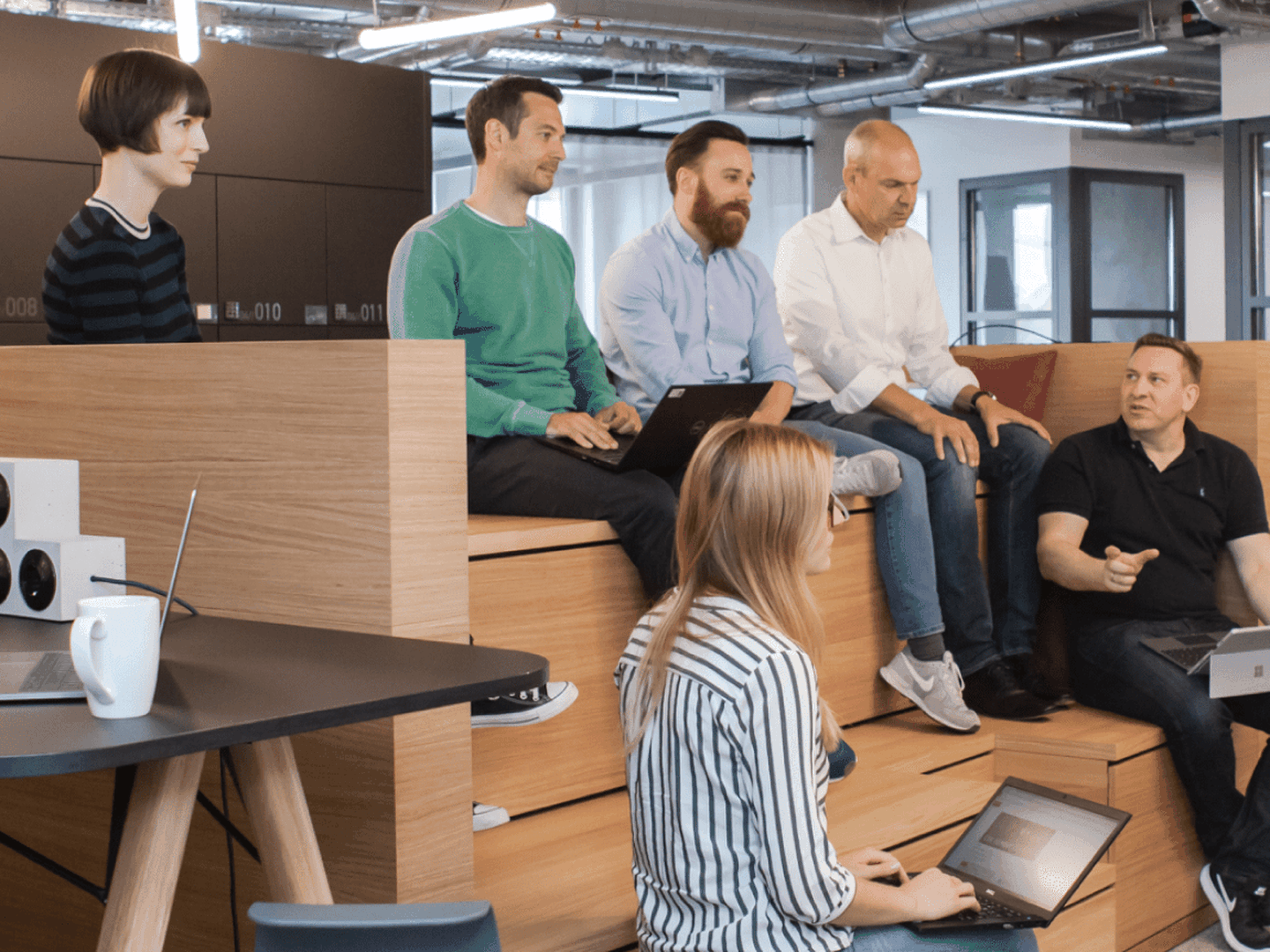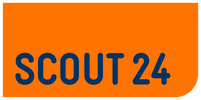 Statistics
1,500+employees

5countries

Germanyheadquarters
With the digital marketplaces ImmobilienScout24 in Germany and Austria and AutoScout24 across Europe, Scout24 is creating a connected network for living and mobility. More than 1,500 employees help users to find their new home or their new car quickly and easily. Besides, Scout24 offers individual additional services, such as the brokerage of relocation services or housing and car financing. Scout24 AG was founded in 1998 and is a publicly-listed stock corporation as well as member of the MDAX.
Challenge: Change in company ownership drove operational, management and cultural change
In 2013, a private equity company took over the majority stake in Scout24 from Deutsche Telekom. This change brought in a new management team, company culture, and operational model. The company went through a rapid transition—from a group subsidiary to an agile digital organization—in a short period of time. Two years later, Scout24 went public and was listed on SDAX (a stock market index composed of 50 small and medium-sized companies in Germany). All these changes caused friction, dissatisfaction, and insecurity, but there was no measurement in place to identify what really caused the symptoms. Without any data point, the HR, the senior executives, and the employees couldn't hold objective conversations about these issues.
Solution: Choosing a SaaS employee engagement solution vs hiring consultants
Jenny Walther, Senior Engagement Specialist says, "We were driving our own digital transformation initiative and we felt there must be a better way in collecting employee engagement data than the patchwork process of designing surveys in isolation, sending out one-off surveys and waiting 6 months to define potential actions. We wanted a solution that gave us quick access to our data as well as other relevant benchmarks."
The on-demand and collective intelligence features of Culture Amp platform were important in Scout24's decision, but there was one more reason that guided them. Jenny explains, "An HR consultancy has the toolkit to execute an engagement survey for you, but, it's normally not the topic they get most passionate about. With Culture Amp, it's different: The folks there are really living this engagement topic and love it. They match that passion with a product that's grounded in people science; I think this is what caught the attention of our management as well as us in the People Team."
Building a sense of urgency by promptly sharing the survey results
Jenny says "Everyone understood the need for data around employee engagement and was really eager for the new approach … even the first time we ran the survey, we didn't need a ton of reminders for employees to complete it. Our first participation rate was around 75% and the next one increased to 86%. Even in the third year of running engagement surveys twice a year, our participation rate is always in the upper 80 percentages". Jenny believes that encouraging employees to participate in the first survey was part of the initiative, but the important task was maintaining the momentum by shortening the time between sending the survey and communicating the results. This approach made people see the value right away and feel the company's sense of urgency around areas of improvement. The first time, it took them around 8 weeks to bring the results to the staff, because they had to decide how they should share the data. Next round, it took them significantly less time. "We closed the survey on a Friday and the next Monday, we presented the high-level results to the executive leadership team. We prepped the managers in a week or so and it took another week before holding a meeting with all the staff," Jenny says. "This really made a difference in the way the topic was perceived by our employees."
Preparing the managers for their employees' engagement results
After the first survey, every manager with a large team (10 or more people) went through prep workshops. The People Team walked them through what the data meant, but made sure they didn't feel they were left alone in dealing with the results. Next, the People Team focused on potential actions for each manager and gave a framework of questions to discuss with their teams.
Having managers present their own results versus HR, makes a lot of difference. We do that by giving the managers access to the right tools and empowering them with optional material.
— Jenny Walther
Engagement Specialist at Scout24
By sharing the data transparently and giving the managers the right tools to work with their teams, Scout24 helped them show leadership which was well received by the teams and as a result, strengthened the role of the managers.
Building stakeholder trust around engagement surveys data security and confidentiality
The People Team at Scout24 built a communication plan around the needs of key stakeholder groups including the workers' council (In Germany, workers' councils represent the employees; they must be consulted about specific issues and have the right to make proposals to management). Jenny says "Getting them in the process at an early stage gave us the opportunity to respond to the council's concerns. We anticipated some of the questions- for instance, GDPR compliance – and proactively shared the answers with the workers' council. Culture Amp's rigorous approach to confidentiality – guaranteeing no reports are visible unless a predefined minimum number of responses is met – helped to alleviate workers council potential concerns. We are still emphasizing this fact every time we run a survey."
Results: Learning & Development and leadership culture got on the company's executives radar and stayed there
The survey results helped Scout24 identify two focus areas: L&D and leadership culture.
The survey result created a sense of urgency around driving leadership cultural change. Jenny says that a lot of things they learned were around communication: "How do we communicate with the staff? How do we ask the staff what they want, what they think of? A lot of the communication including video messages by senior leaders, and personal face-to-face formats open to all employees were not there before the engagement survey."
Another area was regular one-on-one feedback between managers and employees. The number of positive answers to this question "Do you have a regular feedback with your direct manager?" were very low. Jenny says, "As a company, we felt that was not acceptable and we needed to change it. We started a whole project around leadership skills, behavior, and culture". In Germany, where the new Quarterly Dialogue format was first implemented, the favorable score of the feedback question increased by 33 percentage points in two years. "This was one of our major successes," Jenny says.
Scout24 channeled the feedback about L&D's impact on engagement to build a whole initiative. They used the Insights reports to uncover important opportunities for learning and development and founded the Scout24Academy to bring all L&D initiatives together. The academy includes a learning and development platform, which they wove into the first focus area- leadership culture. Jenny says, "In the feedback discussion that the employees have with their line managers, they can discuss development opportunities from the learning and development platform."
As a company- Scout24 learned together that company culture is the responsibility of everyone, not just HR
The prep work with the managers helped them see the benefits of taking ownership of the survey results. Jenny says, "When we run a survey and share results, we get 100 percent of the reports opened and viewed by our managers. Our first employee feedback survey with Culture Amp helped us rally everyone- managers and employees- around working together to build a better company culture. We have built on this basis with the following surveys and action plans."
Extending into the employee lifecycle
In addition to regular engagement surveys, Scout24 enriches its HR data with surveys targeted at specific employee groups. "We are running a special student survey once a year, as working students and interns are an important part of our teams," Jenny explains. "We have also implemented an onboarding survey for our newcomers and an exit survey for people who decide to explore opportunities outside Scout24." This way, the team makes sure that initiatives are based on solid data. And there is another aspect: "The increasing variety of Culture Amp's external benchmarking data really helps us to identify our opportunities to improve," says Jenny. "We have come a long way in the last three years partnering with Culture Amp, and we still have a lot planned for the coming months."
Headquarters
Munich, Germany
Challenge
Change in company ownership drove operational, management and cultural change
Solution
Choosing a SaaS employee engagement solution vs hiring consultants
Results
L&D and leadership culture got on the company's executives' radar and stayed there
Build a world-class employee experience today