Case study
How Infragistics improved employee engagement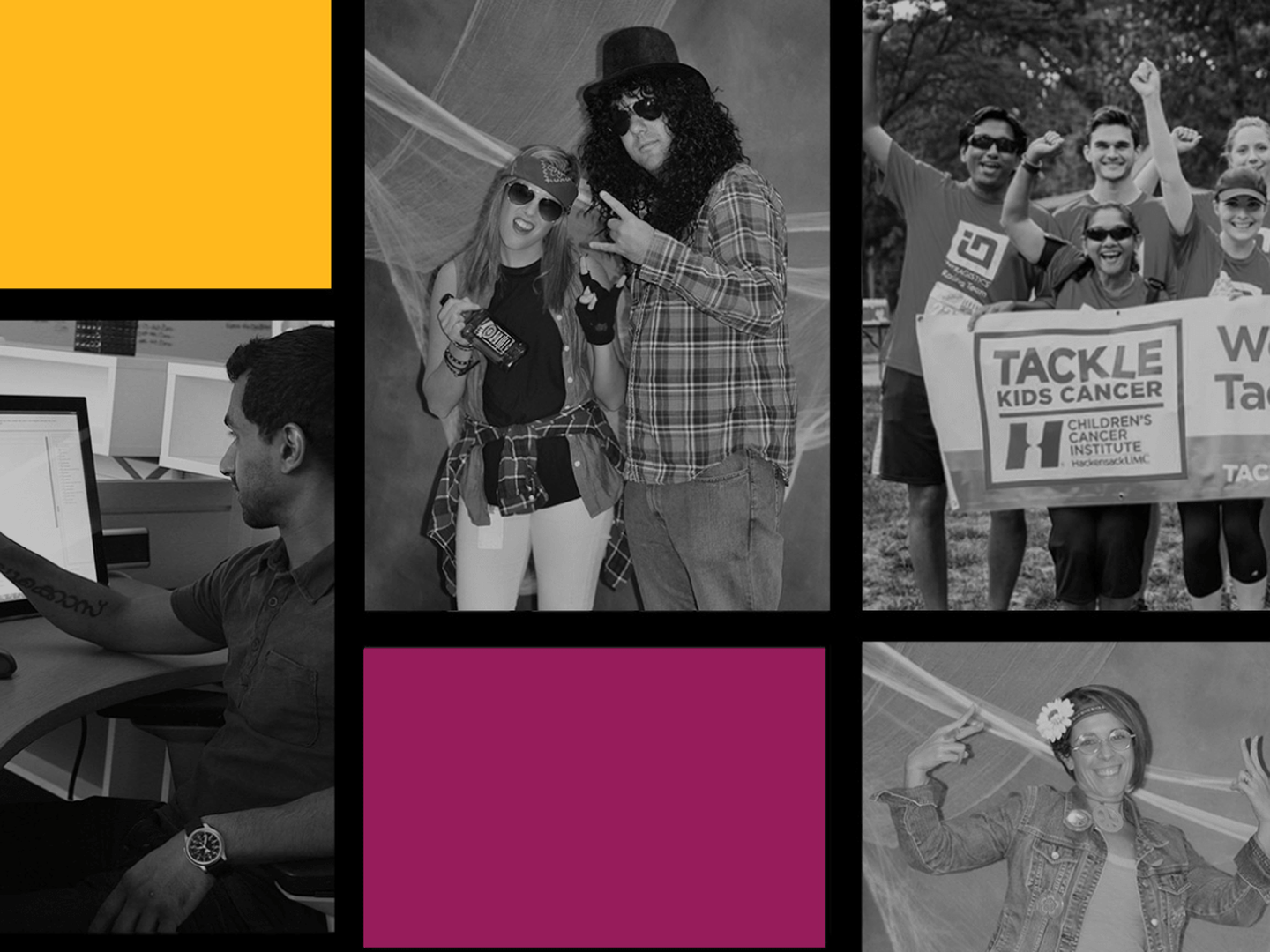 Infragistics is a worldwide leader in providing tools and solutions that accelerate design, development and collaboration. Their mission is to make it simple to create experiences that matter. With seven offices across the world, communication and feedback are important to keeping their business running.
Mariana Payra moved from a Senior HR Representative role at Infragistics to the Director of Talent Development in early 2016. Before she started rolling out initiatives, she wanted a way to gather employee data. Mariana says, "Culture Amp opened the door for me to be able to have that data to make decisions and prove that this was important to the company."
Planning for high participation
Culture Amp's engagement survey was a new tool for Mariana and the employees at Infragistics. Aiming for a high participation rate on the first survey, Mariana researched the underlying causes of survey fatigue. She used Culture Amp's academy to learn that employees don't mind contributing when they see action as a result of their feedback. It's actually when there's no action on results, or people don't have visibility of actions, that survey fatigue occurs.
To prepare the company for their first engagement survey, Mariana communicated how the results would be shared and acted upon. High level managers had full access to their department's survey results and middle managers had team level access. Mariana also worked directly with CEO Dean Guida and the leadership team to analyze the results and create an action plan. Guida then addressed the company, talking about the importance of the results and a commitment to improving scores and the culture of Infragistics.
"It's a new strategy to have everybody more aligned, more in tune about what's happening."
Focus groups take action
Infragistics took the quantitative data from their engagement survey and created focus groups to gather qualitative data. They formed each group around six statements from the survey that were of most interest, which included four of the top drivers of engagement.
One of the top drivers of engagement at Infragistics is availability of career opportunities. To improve learning and development, Infragistics fine-tuned their Catalytic Coaching program, linked to their performance management system. The product development team is also piloting an enriched career path for their department and all other departments have career path improvements on their agendas.
Another key driver discussed in an internal focus group was whether Infragistics effectively directs resources (funding, people and effort) towards company goals. Based on feedback from the focus group, Infragistics invested in strengthening cross-organizational collaboration and enablement by growing their product management capabilities. "We've also implemented initiatives such as Rhythm of the Business (RoB) which ensures that key members of each department are in sync with what's happening around our products, our clients, and our strategies. RoB in a nutshell is a series of structured meetings and reporting instances aimed at aligning different stakeholders maximizing efficiency by ensuring alignment and a quick response to emergent obstacles/difficulties," shares Mariana.
A culture of feedback
After only a year using the tool, Culture Amp's surveys and the feedback they provide are becoming a critical part of Infragistics' culture. Mariana says, "We are involving surveys in different moments that are important to us as an organization: measuring engagement, providing team members with a tool to provide feedback to their managers on how they are doing. That's something that we've never had before. We also use Culture Amp exit surveys for retention planning and informing our onboarding process."
Build a world-class employee experience today