Case study
How Coffee Circle used Culture Amp to stay connected during a crisis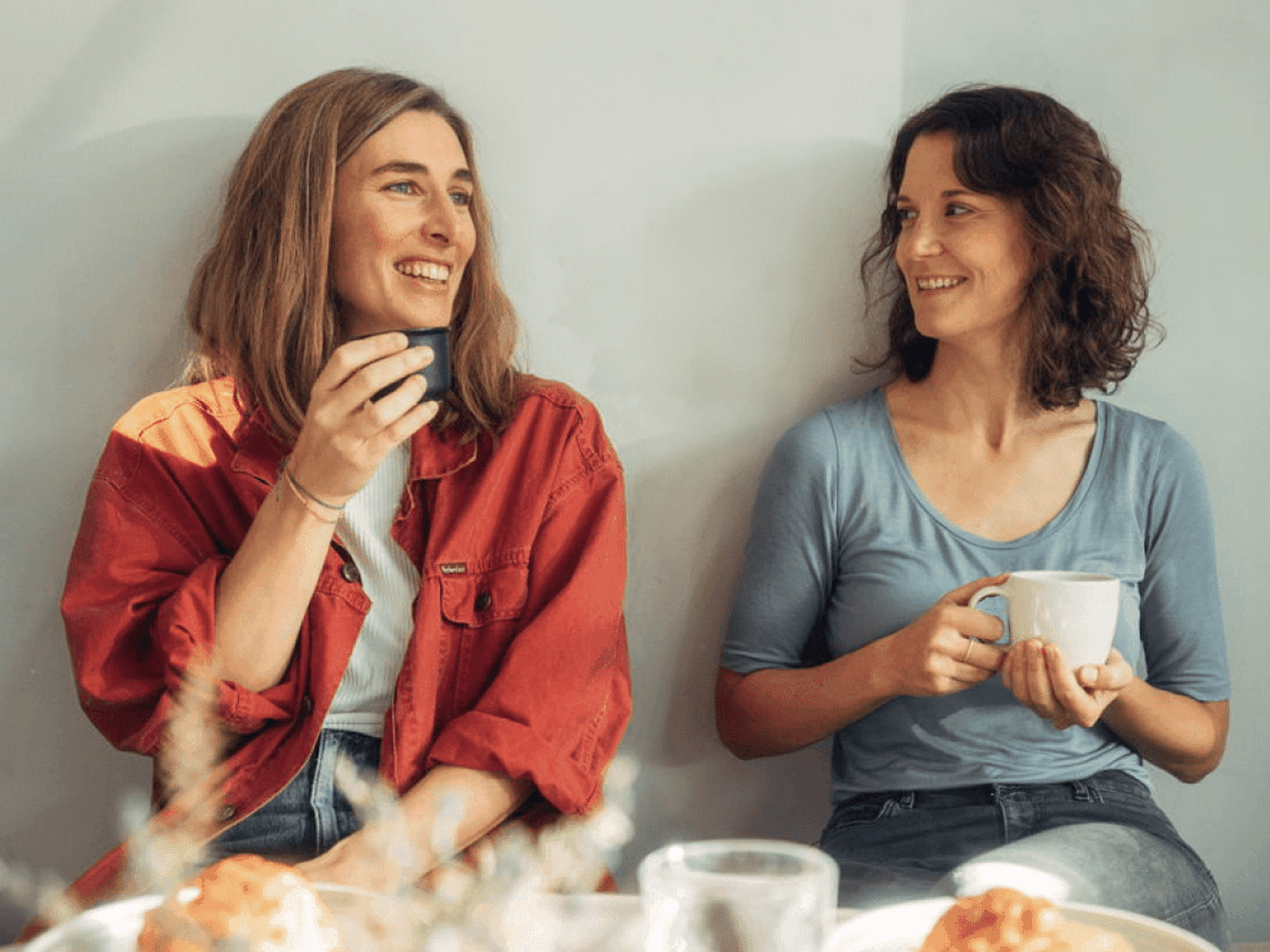 Statistics
70employees

5 tonnesof coffee roasted per week

Berlinbased
Formed in 2010, Coffee Circle aims to improve lives by delivering outstanding coffee.  The German roasting company sets new standards for exceptional coffee quality, fair trade and social impact through innovation along the value chain. 
Coffee Circle employs 70 people from its headquarters in Berlin and is a B-Corp company.  Deborah Moschioni, Head of HR, joined Coffee Circle in 2018 having worked with start-ups in the fintech and innovation industry. She is primarily responsible for learning, development and performance management at Coffee Circle while supporting company culture and enhancing the people experience.
Deborah introduced Coffee Circle to Culture Amp in 2019. Her goal was to collect employee feedback regarding their experience within the organisation so that Coffee Circle could implement initiatives that are important to them. 
Having used different platforms in previous roles, Culture Amp stood out to Deborah on a number of levels. 
"The quality of Culture Amp's surveys is outstanding and the rating system for responses reduces the likelihood of any bias," she says. "The questions are well thought through and, because they can be customised to meet our specific needs, we are able to gather insights which reflect Coffee Circle's company culture."
"Culture Amp's reporting functionality means that we can make data-driven decisions as much as possible.  Additionally, the support of Culture Amp's people scientists helps us better understand the opportunities being faced and the options open to us to address these." 
Challenge: Keep connected in a crisis
As soon as the pandemic hit in early 2020, Culture Amp played even a more crucial role at Coffee Circle. Despite the unprecedented situation, Culture Amp gave Deborah the data and inspiration to come up with a quicker action plan to support people as much as possible. 
"We wanted to understand how everyone was feeling during this difficult period so that any means of supporting them better could be identified," explains Deborah.  "We had started to use Culture Amp for engagement purposes so people were familiar with the platform and trusted it to provide with the space and opportunity to express their feelings honestly.  Additionally, the wording of the Covid response templates was particularly compassionate and mindful of the situations many of the respondents may be facing."
Solution: A means of rapid response 
In April 2020, Coffee Circle ran its 'Recent Changes' survey, based on Culture Amp's Emergency Response template. The survey had a high level of participation, with 74% response rate. The three areas identified as having the most positive ratings were:
Trust and support in regards to the measures the organisation had put in place to address the pandemic, 
An appreciation of how the leaders had been communicating 
An appreciation of having more free time and flexibility.  
The pain points however were around the difficulty in staying focused, remaining productive, a lack of social connection and having a feeling of anxiety. The employees also missed having access to the high quality coffee they had become accustomed to having in the workplace. 
Addressing initial concerns 
Providing vouchers was a straight-forward fix to address the coffee concern. Other measures introduced included daily 'check-in' calls between leaders and their teams.  A virtual kitchen was also created so that people could still find a space through which they could chat with others. 
Employees who found that they had more free time on their hands due to the cancellation of other activities, were encouraged to embark on new learning opportunities. This included having free access to book summary service, Blinkist, for two months.   
Finally, to address the feeling of anxiety, Coffee Circle partnered with mila.health, a platform that offers individual mental health support.  
As with all of their engagement surveys, Deborah shared the findings and associated actions with the wider organisation.  "This helps demonstrate to the entire team that their voices are being listened to and helps ensure more participation and engagement on future surveys," she says. 
Embracing the new normal
As the situation started to normalise, Coffee Circle was keen to explore what employees needed to move forward and identify any aspects of their working life which may be holding them back. 
"We wanted to strike a balance between understanding what might be stopping people from returning to the workplace, without making them feel pressurised that they had to come back if they didn't want to," explains Deborah.  "Culture Amp's flexible approach also meant that we could explore how the company was or was not meeting their needs and address previous concerns around connection, productivity and mental health." 
This time Deborah tailored Culture Amp's Return to Work template and launched a 'Needs and Learning' survey at the end of June 2020. 
Results: Shifting employee priorities
The data showed that people's attitudes had shifted, with 42% now valuing professional growth. In response, Coffee Circle has chosen to spend the last two quarters of 2020 fostering learning. 
This has included implementing Culture Amp's 360° feedback reviews.  This action-orientated approach ensures a positive experience for both the reviewer and the feedback recipient. The team can tap into the platform's Strengths and Improvement resources and gather inspiration from Culture Amp's people scientists on how they can foster their learning. 
Coffee Circle has also initiated a leadership development programme facilitated by the Employee Experience Design Lab and supported by the Horizon 2020 Project Start at Best – a project of the European Union designed to support innovation in the workplace.
The data also showed an appreciation for flexibility and autonomy (42%) so Coffee Circle decided to continue operating a hybrid working model, with people able to choose how and where they work best. 
"Culture Amp not only helped identify the key areas to focus on during the peak of the pandemic but also how we could evolve our strategy moving forward and measure the effectiveness of the changes" concludes Deborah.
"We'll be carrying out a full engagement survey at the end of the year and are looking forward to using the data to develop a new strategy for our 2021 people experience".
Headquarters
Berlin, Germany
Challenge
Keeping connected in a crisis
Solution
A means of rapid response
Results
Shifting employee priorities
Build a world-class employee experience today