The rise of the People Geek
People Geeks, People Geekup, People Geekly… at Culture Amp, we started using the term People Geek in 2012. It increasingly started cropping up in team conversations. Eventually, it started appearing on our t-shirts resonating with our community.
Today, it's a concept that is integral to our company culture. It's the cornerstone on which we build our community. And the more we use the term "People Geek," the more it resonates and the richer its definition becomes.
So, if you've heard the term at a recent HR event or seen it on a LinkedIn profile, here's what it means to be a People Geek and how we're building a community together.
What is a People Geek?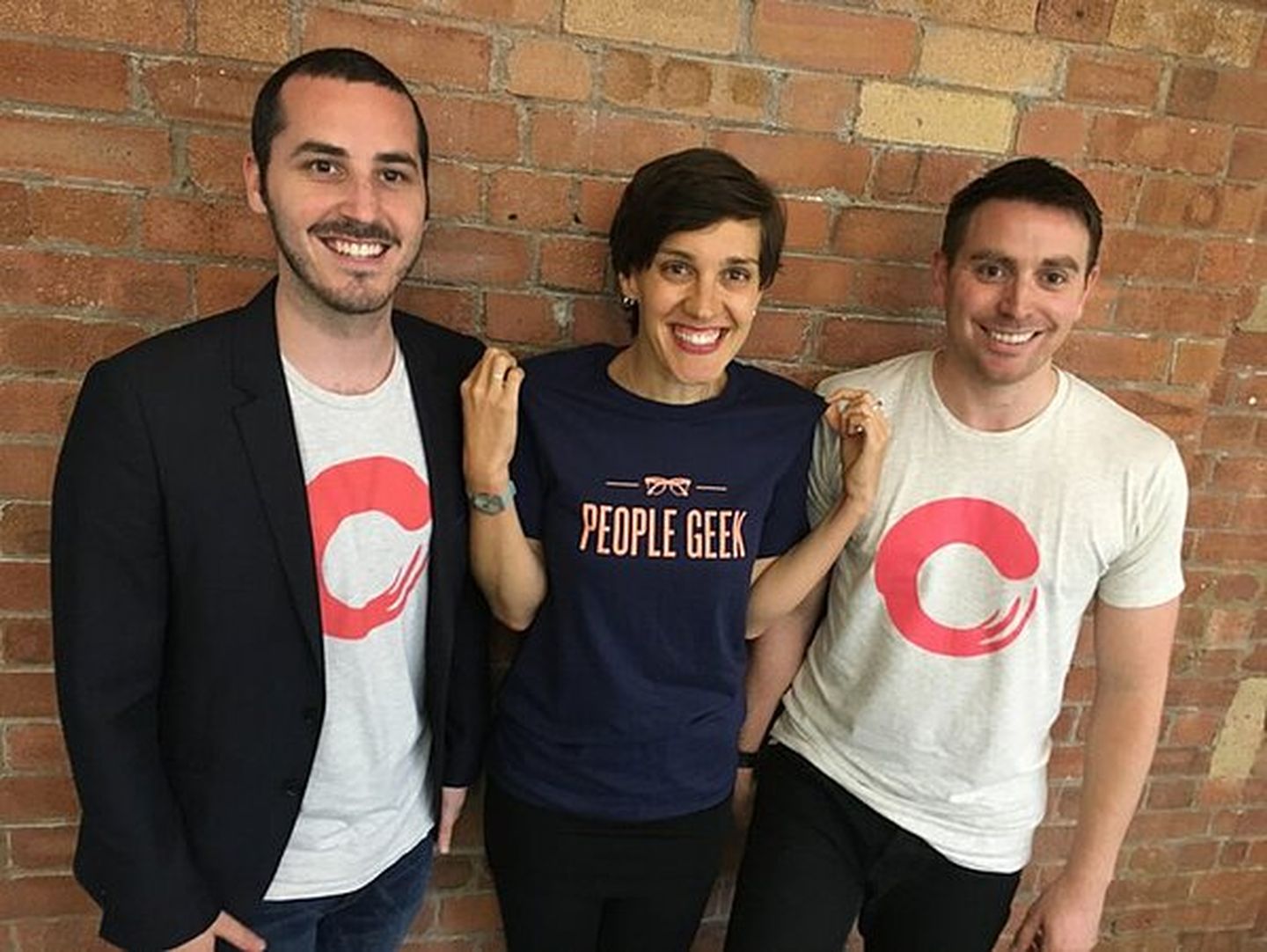 People Geek | ˈpēpəl ɡēk | Someone who is dedicated to enabling people and passionate about the power of employee feedback.
People Geeks can work in People Ops, Recruitment, HR, or as CEOs at fast-growing companies. It's not about the title. It's about the spirit.
All aspects of people operations increasingly rely on tech, and being a People Geek is about the love of getting your hands dirty with data: through measurement, analytics, and statistics.
People Geeks are excited about the potential for data and insights to drive a better world of work.
Why did we start the People Geek Community?
My three co-founders and I became People Geeks by accident. We didn't even know that's what we were at the time. Our lightbulb moment came when we realized most tech transformation projects underachieve not because of technology but because of people and culture.
Sure, we knew we needed to focus on creating better software to solve the challenge, but just as importantly, we had to concentrate on creating better users of the technology. We founded Culture Amp as technologists who believed in the power of culture.
But what would we call Culture Amp's "better user" – the people who believed in culture first as we did?
Once we came up with the term People Geek, we knew we'd hit the jackpot. It works on so many levels. It strikes up an image of a user who is interested in both people and technology. It's a user who is passionate – or geeky – about figuring out people and how to bring out the best in them. A People Geek is a person whose "thing" is people.
Fast forward, and now we have a community of about 30,000 card-carrying People Geeks. The caliber of people embracing People Geeks, and the quality of interactions, have blown us away.
How do People Geeks learn from each other?
Not all People Geeks are our customers (yet!), and that's fine. It's part of being a Culture First company: we're focused on building this community of people with similar values and ideas.
In-person events
This is why we were running regular People Geekups around the country, where people can meet to share ideas within their local community and hear about the latest in people analytics and the future of work. From learning about DEI to employee engagement benchmark data-focused conversations, industry-specific get-togethers, interviews with authors, and more, there's a Geekup event for everyone.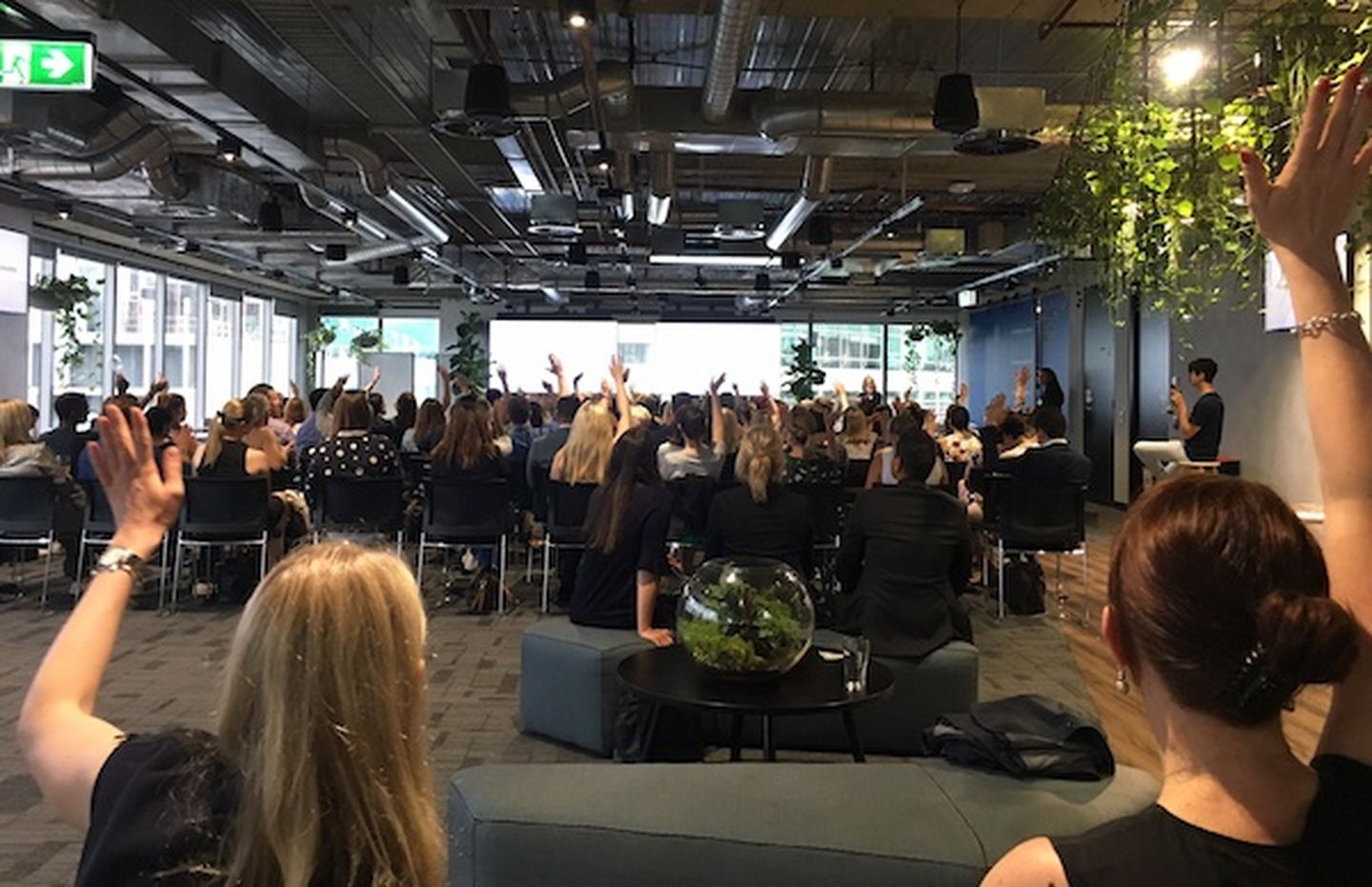 Online content
We regularly feature stories from our People Geek community on the Culture Amp blog, interviewing leaders in the field to share learnings and advice. The power of HR tools is compelling, but it always comes down to the people and their decisions.
In addition to in-person events and articles, People Geeks stay connected through the People Geeks Slack community. Topics of conversation run from the specific (like advice on a new performance review plan) to the broad (articles people liked or sharing an open role). Another way to stay informed is through the People Geekly newsletter, which brings top people and culture stories straight to People Geeks weekly.
A global conference just for People Geeks
In 2018, we held our biggest People Geek-centered event, the Culture First conference. At this event, People Geeks from around the world came to San Francisco for two days of hands-on experiential learning from some of the leading names in people and culture.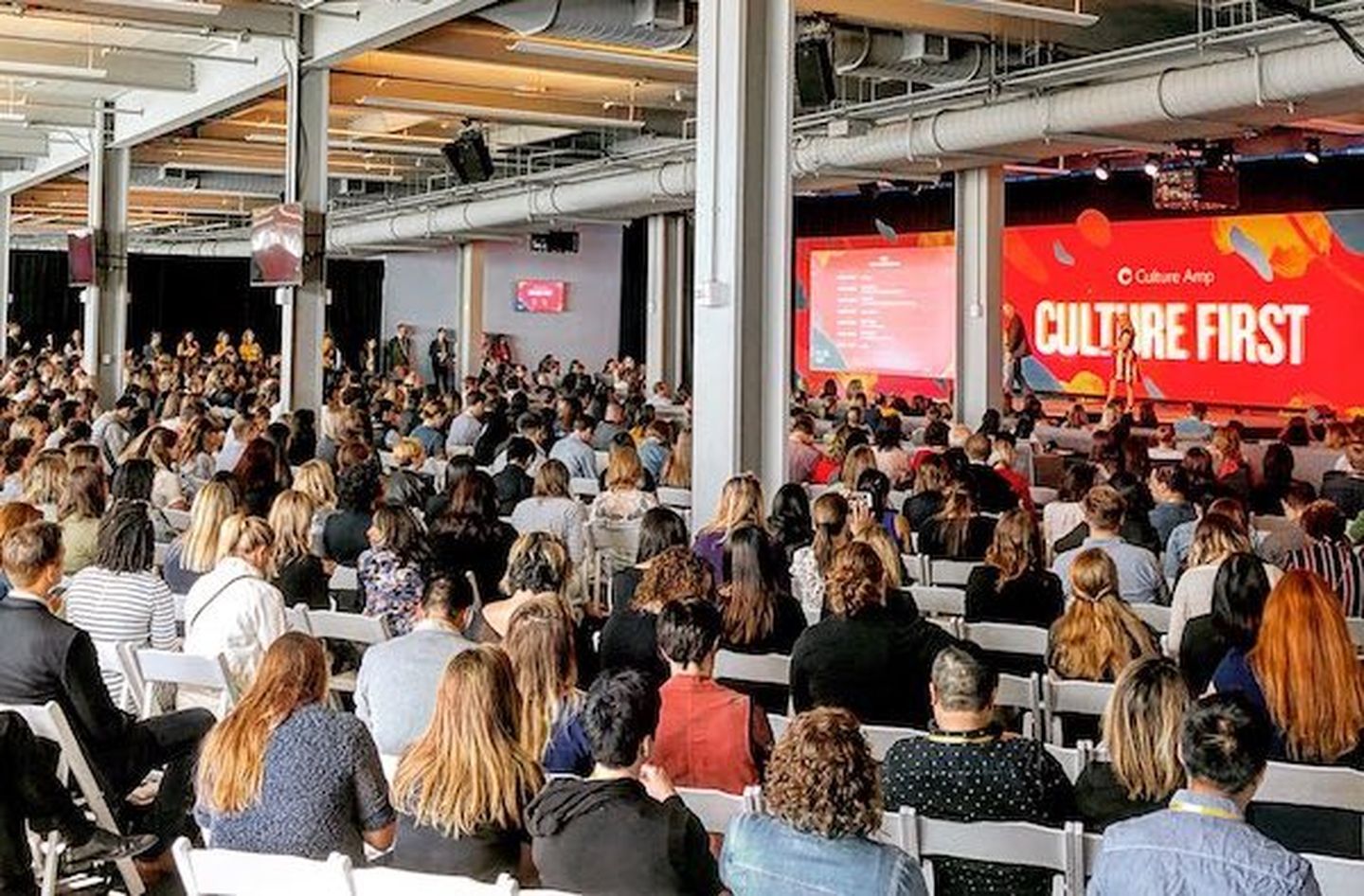 Built-in to the Culture Amp platform
The collective intelligence of our community of People Geeks powers the Culture Amp platform. Once you've completed an engagement survey through Culture Amp, you can see inspirations for action that other companies have implemented and found successful. These inspirations come from our community of over 40,000 People Geeks.
The sources, data, and analytics available to HR and people leaders are rapidly expanding. Making the most of this new technology is essential. Yet the most important thing is keeping it grounded in what it's all about - your people.
Are you a People Geek?
You may be a People Person who's diving into data, or you may be a Geek whose main concern is now People. Being a People Geek means bringing those together, and Culture Amp can help you do just that.
Build a world-class employee experience today