Psychosocial risk: Why workplaces need to pay attention
Do you know what psychosocial hazards are and why workplaces must start paying attention to them?
If you're part of an Australian company, this question is especially pertinent. As of April 1, 2023, Australia has amended its Work Health and Safety (WHS) laws to include regulations on managing psychosocial risks and hazards at work. In other words, organisations are now legally obligated to manage the risk of psychosocial hazards in the workplace.
We recommend you consult your legal team regarding your compliance with the new legislation and specifics relating to your workplace/circumstances. However, to help organisations understand and respond to the implications of these new laws, we put together this three-part blog series taking on the topic of psychosocial hazards. In this first part, we explain:
What a psychosocial hazard is
How the new WHS regulations may affect your company
Why leaders should care about mitigating psychosocial hazards.
What is a psychosocial hazard?
According to Comcare, psychosocial hazards are "aspects of work that have the potential to cause psychological or physical harm."
Every workplace likely has a unique set of potential psychosocial hazards they should keep an eye on, but common hazards, as identified by Safe Work Australia, include:
Excessive job demands
Low job control
Poor support
Lack of role clarity
Poor organisational change management
Inadequate reward and recognition
Poor organisational justice
Traumatic events or material
Remote or isolated work
Poor physical environment
Violence and aggression
Bullying
Harassment, including sexual harassment, and
Conflict or poor workplace relationships and interactions.
A single psychosocial hazard may not be a risk on its own, but it's important to note that psychosocial hazards rarely occur in isolation. When enough hazards occur simultaneously, the risk of injury increases substantially. Thus, mitigating psychosocial risk – the likelihood of harm based on exposure to hazard(s) – requires organisations to identify and understand the most prominent psychosocial hazards in their specific workplace.
How do the new regulations affect your company?
Companies operating in Australia now have a legal duty to manage the risk of psychosocial hazards in their workplace. This includes any hazards from third parties' harmful acts, including clients, visitors, and customers.
These regulations apply to all work and workplaces covered by the WHS Act, and cover employers, workers, contractors, subcontractors, self-employed individuals, apprentices and trainees, work experience students, and volunteers. Moreover, they also apply to other people in the workplace, such as customers, visitors, and other third parties.
As with any other obligation or duty outlined in the WHS Act, organisations will be penalised for failing to manage psychosocial hazards. The penalty may include prosecution and fines, depending on the degree of seriousness or liability involved.
How will this change the way your company operates?
To meet this new obligation, organisations are expected to eliminate or minimize psychosocial risks as much as possible. You can do this by applying the same risk management process you would use to manage physical risks:
Identify hazards - Find out what can cause harm at your company
Assess risks - Understand how the hazard can cause harm, how serious the harm could be, and how likely the harm is to happen.
Control risks - Strive to eliminate or mitigate the risk and ensure the control measures remain effective over time.
Review control measures - Check in to ensure control measures work as planned. Make changes as necessary.
What is the impact of psychosocial risk?
Beyond avoiding litigation and fines for breaching health and safety laws, why should companies – including those outside of Australia – care about psychosocial hazards and risks?
Put simply, mitigating psychosocial risks is necessary for building an engaged, productive, and inclusive workplace. This is because exposure to psychosocial hazards is associated with stress, burnout, anxiety, depression, or generally poor mental health.
By prioritising the management of psychosocial hazards, organisations can:
As you can see, there are some very good reasons to care about managing psychosocial hazards, even if there's no legal requirement. It's not just the right thing to do for your employees' wellbeing – it's the smart thing to do as a business.
Mitigate psychosocial risk in your workplace
Psychosocial hazards can have a profoundly negative effect on your people and your organisation – which is one key reason Australia has decided to write into law the obligation of employers to protect their people from those hazards.
Even in countries with no legal duty to manage psychosocial hazards, mitigating the risk of these hazards can drive tremendous benefits to your organisation in the form of increased productivity and engagement, and decreased absenteeism and turnover. A key part of successfully mitigating psychosocial risk is ensuring that the day-to-day employee experience supports not just the success, but the wellbeing of every employee.
Over the next few weeks, we will be publishing two other pieces on the topic:
Best practices for measuring psychosocial hazards and associated risk factors
Actionable tips for monitoring and controlling psychosocial hazards to reduce risk at your workplace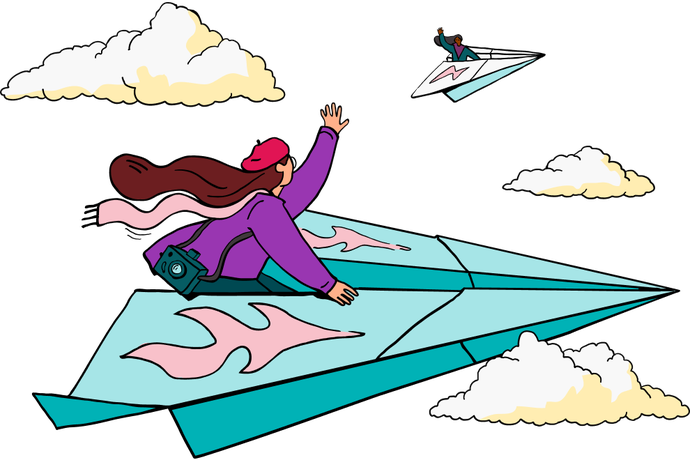 Stay updated on the latest research
Subscribe to the People Geekly newsletter.
SIgn up
Build a world-class employee experience today