The importance of self-reflections in difficult times
A strong employee listening strategy is especially valuable during an unprecedented global pandemic. A continuous listening strategy helps organizations collect, understand, and act on employee feedback more often across the employee lifecycle. This strategy not only allows our employees to engage in meaningful conversations but is also a strong indicator of a supportive workplace. 
Difficult times or emergencies may tempt leaders to think about forgoing performance management processes in order to tackle more pressing issues at hand. However, as SHRM suggests, it's critical for your organization to manage operations with minimal loss and disruption during this time.
This is especially true for organizations that are more directly impacted by a crisis because of layoffs or major operational shifts. But in the midst of those changes is the perfect time to help your organization pause and reflect. In uncertain times, coaching your employees to discover their own personal purpose can help them gain clarity on their meaning at work and help them connect with the work they do. 
The importance of reflection during uncertain times 
Due to the impacts of COVID-19 on the workplace, employees are likely to experience a world where everything seems to be a priority at all times. Personal and home life are blending more than ever before. They may feel like the days blur together and find themselves unsure about what they have achieved. A self-reflection allows them to see that even if circumstances have changed, they have still made meaningful contributions.
In a letter to his employees, Microsoft CEO, Satya Nadella said, "It is in times of great disruption and uncertainty that our ability to stay grounded in our sense of purpose and remain true to our identity is of the utmost importance." 
It is in times of great disruption and uncertainty that our ability to stay grounded in our sense of purpose and remain true to our identity is of the utmost importance.
— Satya Nadella
CEO at Microsoft
Self-reflections can serve employees by helping them take a step back, reflect on the current situation, integrate learnings, plan for the future, and celebrate accomplishments (both personal and professional) during a time of uncertainty.
Self-reflections as part of performance reviews
Aspects of your performance process like self-reflections and goal setting will provide a number of benefits to your team. For example, one study found that when people used their commute time to think about and plan their day, they were happier, more productive, and less burned out than people who didn't. When employees take the time to reflect on their past accomplishments and future goals, they can experience greater motivation, satisfaction, and productivity.
Research on organizational justice has also shown that an opportunity to voice one's input in a process has major impacts on employee attitudes toward your performance process. At a time where employees and managers aren't physically working together, self-reflections can provide a space to mitigate biases and improve employee sentiment toward the performance process.
Developmental vs. measurement-focused self-reflections
We have outlined steps to help determine whether your organization should keep running performance evaluations during the COVID-19 pandemic. These considerations will also be useful if you're introducing or amending self-reflections during this time. 
Begin by considering what type of cycle you're in:
Development cycle: when you're focused on learning and growth. Self-reflections are used to identify areas in which one hopes to develop and prepares them for a goal-setting conversation with their manager.
Measurement cycle: when promotion and compensation decisions are made. Self-reflections are used as input for the evaluation process.
This determination will help with a decision to amend (or introduce) self-reflections. Regardless of whether you're in a measurement or development cycle, your organization should plan to maintain (or implement) a self-reflection, as it will give employees the opportunity to: 
Experience a sense of normalcy and security
Get clarity on any updates to their goals and the impact of the crisis on the organization 
Have a space for meaningful 1-on-1 conversations with their manager where they can escalate any worries, frustrations, or needs they have
Amending or adding to your self-reflections
There is also the option to include additional prompts (or amending your current ones) to focus more on the developmental learnings employees may have experienced amid COVID-19.
Consider some of the following prompts to add or amend your self-reflections:
What new skills have you had to acquire given the shifts during the crisis?
Has the crisis allowed for you to work on additional projects you previously did not have the opportunity to (or were not necessary for you to work on)?
What are you most proud of achieving or contributing to the organization during this time?
What challenge are you most proud of overcoming?
Have your career aspirations or development goals changed as a result of COVID-19 and where would you like to see yourself grow?
Consider if some of your reflection items may need to be changed given the context of your organization. For example, you may want to consider adjusting the timeline of prior accomplishments and future developmental goals to shorter time frames - rather than 6 months, perhaps just 3.
Also, consider what can reasonably be achieved given the context of your organization. For example, if formal learning and development programming has been put on pause, perhaps ideate on how employees can continue to progress toward personal development goals, outside of formal programming initiatives.  
Supporting managers during performance reviews
Whether an organization is utilizing a developmental or measurement self-reflection, it's important to ensure that managers are well-equipped to conduct performance reviews. Additional resources will help them have meaningful conversations with employees under any circumstance, including during difficult times of major change.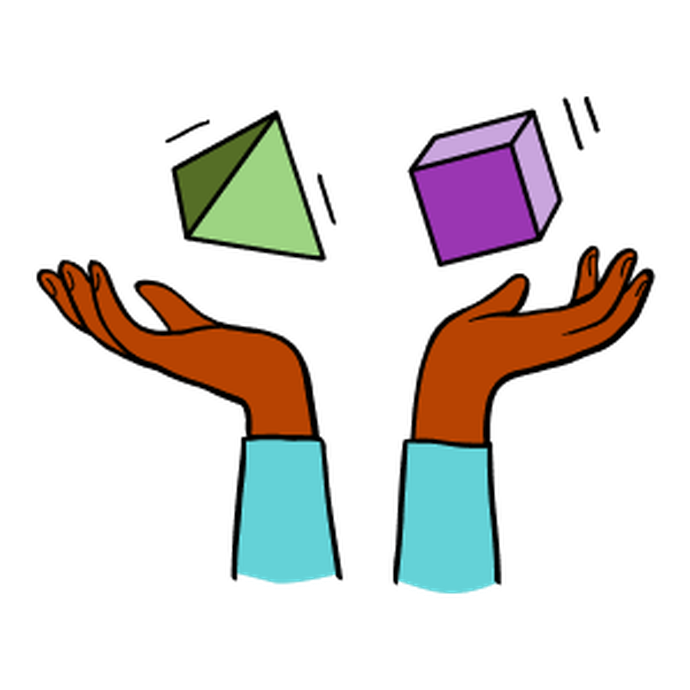 Make performance reviews fair, objective, and human-centric
Learn more