How to get (and keep) executive buy-in for an HR initiative
HR leaders recognize the importance of executive buy-in. The challenge is figuring out how to get this support in the first place, then keep it. For instance, here's a situation that may sound familiar: your executive team commits to supporting several well-being initiatives but, down the road, decides to deprioritize them without consulting HR first. We know this is a frustratingly common experience, so we pulled together recommendations from our network of experts - from our People Geeks of the Month to our own CEO – on how to help executives view HR as a priority at your organization.
Four tips for getting executive buy-in
1) Know your executives
To gather the support of your leadership team, you have to understand what makes them tick. This means knowing everything from how long their attention span is to what's currently top of mind for them at the organization. Chloe Sesta Jacobs, Head of People & Culture at Rotor Studios, advises making the process of getting to know your executives a continuous one versus a last-minute effort.
"The emphasis shouldn't just be on the work you perform around the time you want to implement new initiatives or strategy. The emphasis should be on constantly building and strengthening relationships with your leadership group all year round. So when you need buy-in, half the work is already done," says Chloe.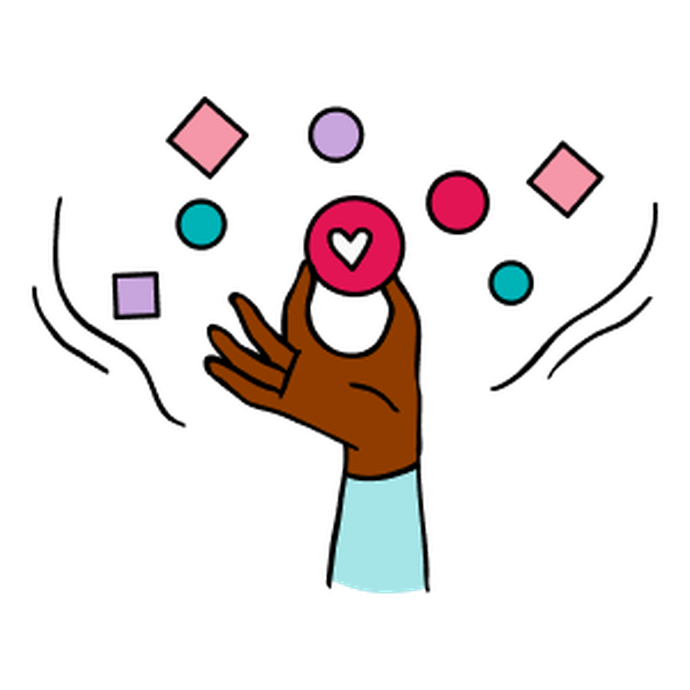 See how Culture Amp can help you use HR data to gain leadership support
Contact us
Our CEO, Didier Elzinga, shares an example of the power of knowing your executives. He recalls a time when the leader of a different organization was completely disengaged from an employee feedback presentation. It wasn't until there was mention of a company they'd just acquired that he perked up because he had exciting plans for that business. When he learned that only a handful of that team was planning on being with the company in two years, he realized the risks to his key investment. By connecting the HR data to something important to him, he became re-engaged in the process.
2) Present the idea as a business problem
Vernon Griffith, the Global Head of HR Service Design & Delivery for QBE, recommends framing any initiative you bring to the table as a business problem rather than an HR problem. Executives will take a company-focused, strategic approach more seriously than they will a department-level one.
"The initiative must be accompanied by a water-tight business case that will deliver both tangible and intangible benefits," explains Vernon. He says one way to establish internal credibility is by working with your organization's finance team to make sure the initiative has a positive Net Present Value (NPV) and reasonable payback period.
Marc Mooney, the HR Lead and Chief of Staff at Virta Health, agrees. He says the question you should always have at the top of your mind is: "How will this initiative directly impact our bottom line or increase our competitive advantage?" Marc also reminds us that these are important questions not only for executives but also for communication with all stakeholders.
3) Use the power of HR data
Data-driven decisions are key in today's business world, and HR isn't exempt from those expectations. A Bersin by Deloitte study found that HR teams are four times more likely to be respected by their counterparts for data-driven decision-making.
Thankfully, HR is starting to catch up in terms of analytics and now has tools available to measure everything from employee engagement levels to key moments in the employee experience. Chelsea Johnson, the Director of Employee Experience at The Knot Worldwide, is a huge advocate of leveraging HR data in her role.
"Right now is the golden age of HR. Our programs have moved beyond compliance, so it's crucial that we, as HR leaders, are proposing and building initiatives like any other business project ... This is where data is key. If you can tie an HR initiative to a measurable outcome, and continue to show how you are tracking against that outcome, you are more likely to keep leadership engaged and on the journey with you."
Chelsea uses this exact approach to move HR initiatives forward at her own organization.
"When we wanted to make improvements to our parental leave policy, we didn't just go to the executive team and ask. We spent months gathering data, benchmarking, doing budget and ROI analysis, and building a story. By taking a fully formed proposal, backed by data and measurable outcomes, we were able to show that we were not only a strategic partner to the business but that we were experts and thought leaders within our organization. And we walked away with the support we needed to be successful."
5) Don't forget about the human aspect
Focusing on data doesn't mean the human aspect of HR should be undervalued. Executive teams usually don't have direct insight into employee sentiment, so hearing first-hand accounts of their experiences, pain points, and feedback can be eye-opening and help them better understand the need for a specific initiative. Chloe emphasizes the importance of having HR leaders be the gatekeepers to these employee perspectives.
"Perspective is reality, and it's important for leaders to hear context that is outside of their own immediate landscape. At the end of the day, if you don't have great people, what do you have? People and culture leaders need to represent those who might not have the opportunity to make their voices heard," says Chloe.
6) Align the initiatives with your company values
Another way to gain executive support for an initiative is to make sure it's aligned with the company's values. Company values are put in place as a reflection of the people who work there, so you want to make sure any initiatives are also an authentic representation of what the organization stands for. This will also make it clear to executives why the HR initiative makes sense specifically for your company. In general, Marc recommends having a checklist of items to gauge whether or not an initiative is worth pursuing.
"These [guidelines] help highlight whether or not we continue with an initiative; if it isn't aligned with company values, improving our business outcome, or demonstrating a quantifiable change, we re-evaluate the initiative for impact," says Marc.
Creating a strong relationship with leaders is key for HR
While it may at times be a frustrating process, securing leadership support will be invaluable when it comes to introducing any initiative at your organization. With a little bit of patience, you'll hopefully get to a place where HR issues are prioritized and taken as seriously as any other business problem.
Build a world-class employee experience today