5 lessons on building a culture of innovation
What does it mean to truly build a culture of innovation and leadership? At this year's Culture First Global event series, we have a jam-packed agenda exploring just that. Two of our keynotes, Dr. Linda Hill and Seth Godin, are experts in innovation and leadership.
Here are five learnings from their studies, work, and experiences to get you thinking about what it means to be a leader and innovator in today's workplaces.
1. Innovation is not about solo genius; it's about collective genius
In her TEDxCambridge talk, "How to manage for collective creativity," Dr. Linda Hill tells the audience, "Innovation is a journey. It's a type of collaborative problem solving, usually among people who have different expertise and different points of view."
Dr. Hill looked closely at Pixar and Google to understand what drives truly innovative organizations. She found that the results are consistent across a variety of industries and organizations:
"Individuals in innovative organizations learn how to inquire. They learn how to actively listen, but guess what? They also learn how to advocate for their point of view. They understand that innovation rarely happens unless you have both diversity and conflict.

Creative agility is about being able to test and refine that portfolio of ideas through quick pursuit, reflection, and adjustment. It's about discovery-driven learning where you act, as opposed to plan, your way to the future."
2. Building a culture of innovation requires a different kind of leadership
In her work, Dr. Hill has found that there is a "secret sauce" to establishing an environment that encourages innovation, and according to her, that secret sauce is leadership.
She elaborates, "But it's a different kind of leadership, not the kind many of us think about when we think about great leadership. If we want to build organizations that can innovate time and again, we must recast our understanding of what leadership is about. Leading innovation is about creating a space where people are willing and able to do the hard work of innovative problem-solving."
She says the role of leaders is "to create the space where everybody's slices of genius can be unleashed and harnessed, and turned into works of collective genius."
Meanwhile, in a Medium post, Seth Godin describes managers as people who "use authority to enforce behavior." He contrasts that with leaders, who "paint a picture of the future and encourage us to go there with them."
He writes, "For too long, we've been confused about the true nature of leadership. It's not about authority at all. It's the brave work of inventing the future."
3. A bad idea can be the start of something big
In a TED Ideas article, Godin encourages people to have more bad ideas. When he gives this advice, he's not encouraging people to "waste" time – he's trying to help them get to breakthroughs faster. He says, "Instead of saying, 'I'm stuck, I can't come up with anything good,' it's far more effective to say, 'I've finished this, and now I need to make it better.'"
If you don't have any good ideas, start by making a list of bad ideas. Godin says, "Befriending your bad ideas is a useful way forward. They're not your enemy. They are essential steps on the path to better."
4. It's not enough for an idea to be "good" – the idea has to reach the right audience
Even a good idea, on its own, won't change the world. In Godin's TED Talk titled "How to get your ideas to spread," Godin introduces the idea that we live in a century of idea diffusion. He shares,"In a world where we have too many choices and too little time, the obvious thing is to just ignore stuff." In such an environment, even good ideas are often overlooked because the right people aren't paying attention to them.
Today, true innovation requires coming up with remarkable ideas and going against the principle of mass appeal. You need to develop truly "new and fresh ideas and focus your message on those who care deeply about that particular niche.
Godin continues, "To make a product, to market an idea, to come up with any problem you … have to find a group that really, desperately cares about what it is you have to say. Talk to them and make it easy for them to tell their friends."
5. Curious, growth-minded leaders inspire innovative teams
When leaders demonstrate behaviors that support innovation, that approach becomes part of the company culture. In a conversation with Harvard Business Review, Dr. Hill remarks, "The reason why curiosity and being adaptive are so important is that if you really want to work long-term and have your organization be successful long-term, you as a leader must be prepared to be curious and able to learn what you need to learn at that moment to move forward."
That curiosity and willingness to learn includes listening to and sharing decision-making rights with people who are different from you. Dr. Hill says diversity of thought "is critical to any innovative work."
Hear from Dr. Linda Hill and Seth Godin live
Dr. Linda Hill and Seth Godin have spent years researching leadership and innovation, and they've shared their knowledge in books, articles, and at events. Their work continues to benefit people all over the world.
This fall, we're thrilled to have both Dr. Hill and Seth Godin as keynote speakers at Culture First Global, our free virtual event series for HR professionals, people leaders, and culture advocates. Register now live to hear their latest insights.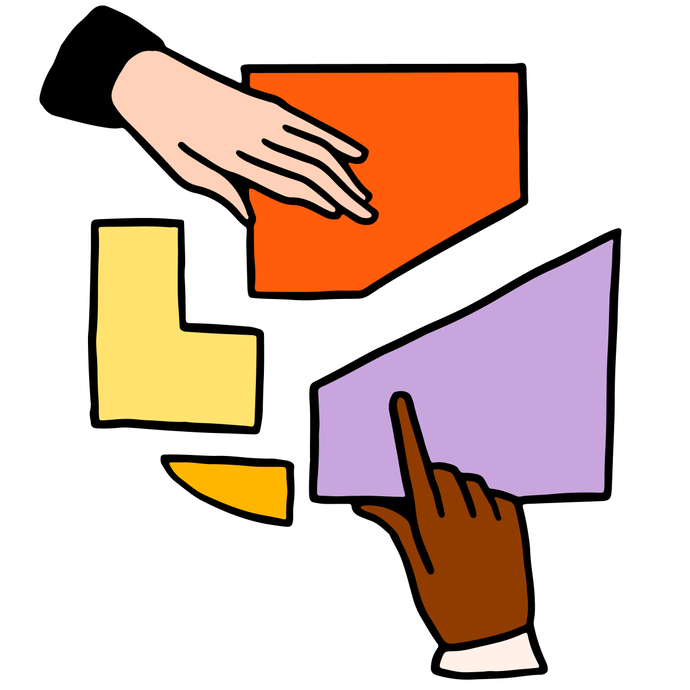 Register for Culture First Global
Make connections, hear from industry experts, and learn how to build an intentional culture that delivers results.
Save your spot
Build a world-class employee experience today