How Airbnb is building its culture through belonging
The first thing you need to know about Airbnb's approach to culture is that its vision of the founders - Brian Chesky (CEO), Joe Gebbia, and Nathan Blecharczyk.
When you walk into the Airbnb office in SOMA, San Francisco, you could be entering a trendy inner-city apartment building in almost any place in the world. This deliberately aligns with the company's mission: to create a world where you can belong anywhere. Looking out across the atrium-like foyer from inside HQ, you peer into a kaleidoscope of colorful rooms that have been painstakingly built to resemble some of the more interesting Airbnb homes from around the world, including the founder's apartment where the company started, all marked proudly with a plaque telling the story of the actual host and home.
As Airbnb's Global Head of Employee Experience, Mark Levy, explains the company had an epiphany of sorts last July, realizing they stood for something more than just the home. The company evolved its mission to reflect a greater purpose of belonging. "We don't have our values up so much on the walls, as we do in our hearts and minds," Levy says. The company also began to see how its values extended beyond employees to its community of hosts and guests; something Levy says is a deliberate part of extending its company culture and bringing everyone "up the commitment curve."
We don't have our values up so much on the walls, as we do in our hearts and minds,
— Mark Levy
Global Head of Employee Experience, Airbnb
"We've focused on starting with our employees, and shifted them up the commitment curve, to the point now where we talk about how we treat our employees like founders," Levy says.
Creating an open dialogue at work
The culture Airbnb has managed to create is underpinned by not only its commitment to its mission and values but also its unrelenting belief in honest, two-way communication. "Our rule of thumb is that nobody should hear about anything externally until we've told them internally," Levy says.
On a regular basis, all Airbnb employees (they call them "Airfam") have a bi-weekly world meeting, which is typically out of San Francisco. People from outside of the San Francisco office join that meeting through a live stream.
Each country or city office also has a more informal meeting towards the end of the week. As for the executive team, they meet weekly. Levy's job is to get notes from the executive meeting to every person in the company within 24 hours of that meeting. "We distribute [the notes] very broadly and people really appreciate knowing what we're talking about and ask questions, share thoughts and ideas," Levy says. "That stems from our communication philosophy that we want to have an honest, open, and two-way dialogue between everyone in the company."
About a year ago, results from Airbnb's Culture Amp survey suggested that they weren't as open and honest as they'd like to be. So one of the founders, Joe Gebbia, threw out this idea that he called "elephants, dead fish, and vomit" - a nomenclature the company has adopted to open up a dialogue. "Elephants are the big things in the room that nobody is talking about, dead fish are the things that happened a few years ago that people can't get over, and vomit is that sometimes people just need to get something off their mind and you need someone to just sit there and listen," Levy says. "It was an outcome of the Culture Amp survey that we realized we had to find a way to create and enable this two-way dialogue."
If you're looking to get started creating your own employee engagement survey, check out our article on the 20 employee engagement survey questions every company should ask.
Bringing company culture to life
Airbnb recently developed and launched an intranet to update everyone on employee birthdays and anniversaries. It also hosts a page for each employee and office so people can get to know each other and build their internal networks.
Levy says its other "secret sauce" is a group called "ground control" that is a part of the employee experience team. The team's aim is to bring Airbnb's culture to life. Members are tasked with looking after the workplace environment, internal communications, employee recognition, celebrations, and workplace events. The team is made up of over 10 people in San Francisco, and the role exists in just about every one of the Airbnb offices around the world.
"It's one of those things in that they are not 'forcing fun', they are reinforcing and supporting how we bring the culture alive," Levy says. They do it through pop-up birthday celebrations, anniversaries, or baby showers as well as creatively themed events based on holidays or events. For example, they celebrate Pride as well as Airbnb's entry into the market in Cuba. "It's simply thoughtful and caring people paying attention to it in a way that's culturally relevant - bringing our global travel mindset and mission to life," Levy says. "We remember that we need to have a full life and we integrate work with what's going on in the world."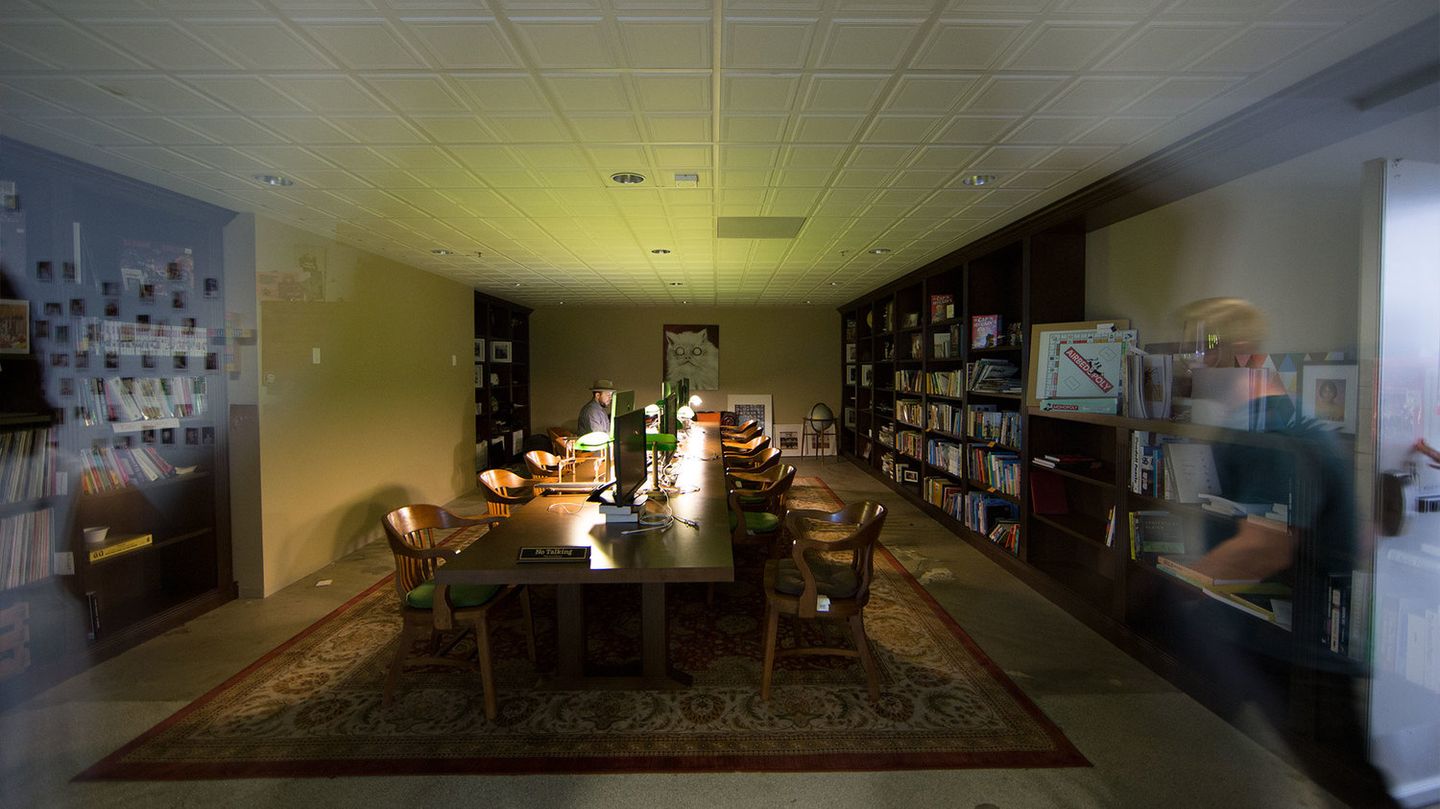 Recruiting and onboarding at Airbnb
It's not unusual for Airbnb to receive over 180,000 resumes for 900 positions. "We're both lucky and quite challenged," Levy says. The company's first preference for filling roles is to look inside. After that, Airbnb looks externally, starting with internal recommendations. Every candidate that makes it through to the interview process goes through a set of interviews related to their role. Candidates also have to undergo two additional interviews related to core values. These are conducted by people selected by the founders, who are outside of the function for which they are interviewing and talk with the candidates about their experience, understanding, and mindset related to Airbnb.
"These interviews focus on our core values to determine how in their life they have lived these values in order to make sure that anyone who comes to Airbnb is going to be successful in living these values," Levy says. "It is the one place where our co-founder Brian Chesky is comfortable with us being homogenous - everyone should believe in our mission which is a world where we can belong anywhere."
Levy notes that they are looking for missionaries, not mercenaries. He has this advice for would-be applicants: "The minute people start talking about job titles or are more interested in the equity over changing the world through connecting people via local and authentic travel experiences, we know that they are probably barking up the wrong tree. We're very true to our core values in the hiring process."
Once somebody has made it through both sets of interviews and gets an offer, they go through a week-long check-in process that focuses on the Airbnb values, business strategies, an introduction to each function, and ways of working. New team members usually go through this process with others who have also been recently hired. "We create belonging by enabling them to form a group that hopefully stays together as they progress here through their careers," Levy says. "We schedule different kinds of lunches and meetings to help people to understand the colleagues they're going to be working with. We ask all new hires to share a fun fact and why they came to work here, not just about their job, but who they are, what they are into, and how they ended up working at Airbnb."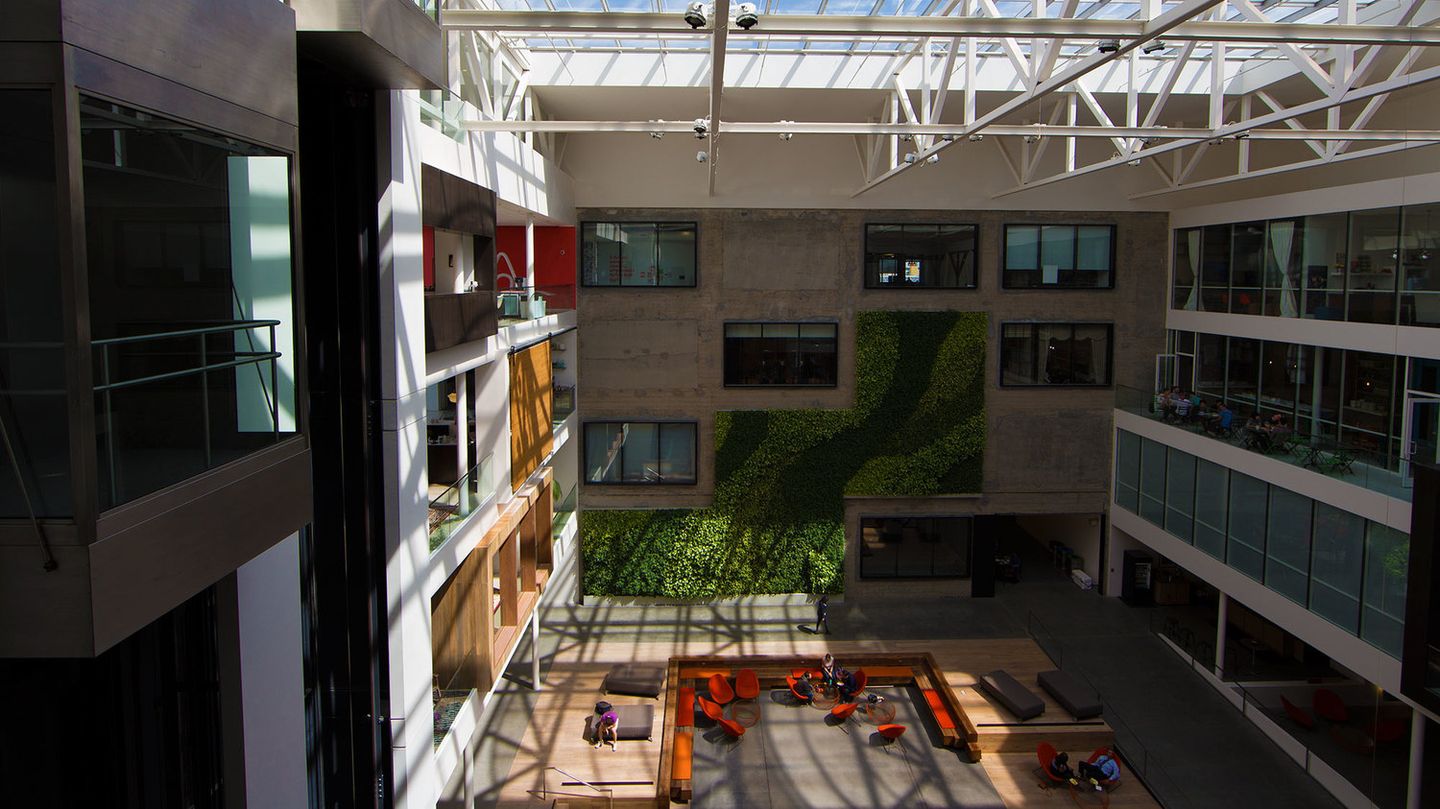 One Airbnb
According to Levy the biggest way that Airbnb has created belonging is by bringing people together across geographies. The last two years they have had "One Airbnb," an all-company meetup as well as annual regional gatherings. One Airbnb is a company-wide conference that takes place over the course of a few days in San Francisco. Levy says the company is piloting how they can incorporate employees into its host convention to "really break down the walls and integrate our community".
"One Airbnb is quintessential in the way we set it up," Levy says. "For the first one we had the first day about our future, the second day about our people and their development, and the third day was learning about each other and how we work together." The following year was an iteration on that, with an additional focus on their history since they had so many people join over the course of a year.
The meetups for the past two One Airbnbs were something like this:
Day One: Strategy and vision for the year, and a bit of getting to know the founders (looking back and forward).
Day Two: Unpacking the Culture Amp engagement survey to talk about where Airbnb did well and what they didn't do well in. Levy says to get cross-functional input on the survey results they broke out into groups of about 15, focusing on four themes they could find as areas of improvement. A representative from each team was tasked with summarizing everything into a tweet and proposing three things Airbnb could do as an organization to address areas they didn't do well in, based on the recommendations of all the groups.
That afternoon the founders walked everyone through what Airbnb wanted to accomplish that year, and in the evening they held a "host your fellow employee" dinner, where SF-based employees invited others to their home or to a restaurant for an intimate night of dinner and fun.
Day Three: This time was dedicated to learning, with about 40 foundational courses that people could choose from. These courses covered everything from giving better presentations to project management. In the afternoon, it's the employees' time to share their knowledge with "Air Shares" - something Levy says they do a lot of. "Air Shares" is when people share their hobbies and interests with other people in the company. The evening concluded with a family dinner, which included all 1200 employees and turned into the world's largest karaoke party.
Day Four: The company held an "Air Fair" where everyone from different parts of the company set up a booth to share what it is that they do. Members from different teams waited at the booths to answer questions. For the last activity, Airbnb employees went out in smaller groups, some with local hosts, "to give back to San Francisco and to volunteer somewhere within the city." To end the night, there was a celebration in which individuals were nominated and recognized for embodying the company's core values.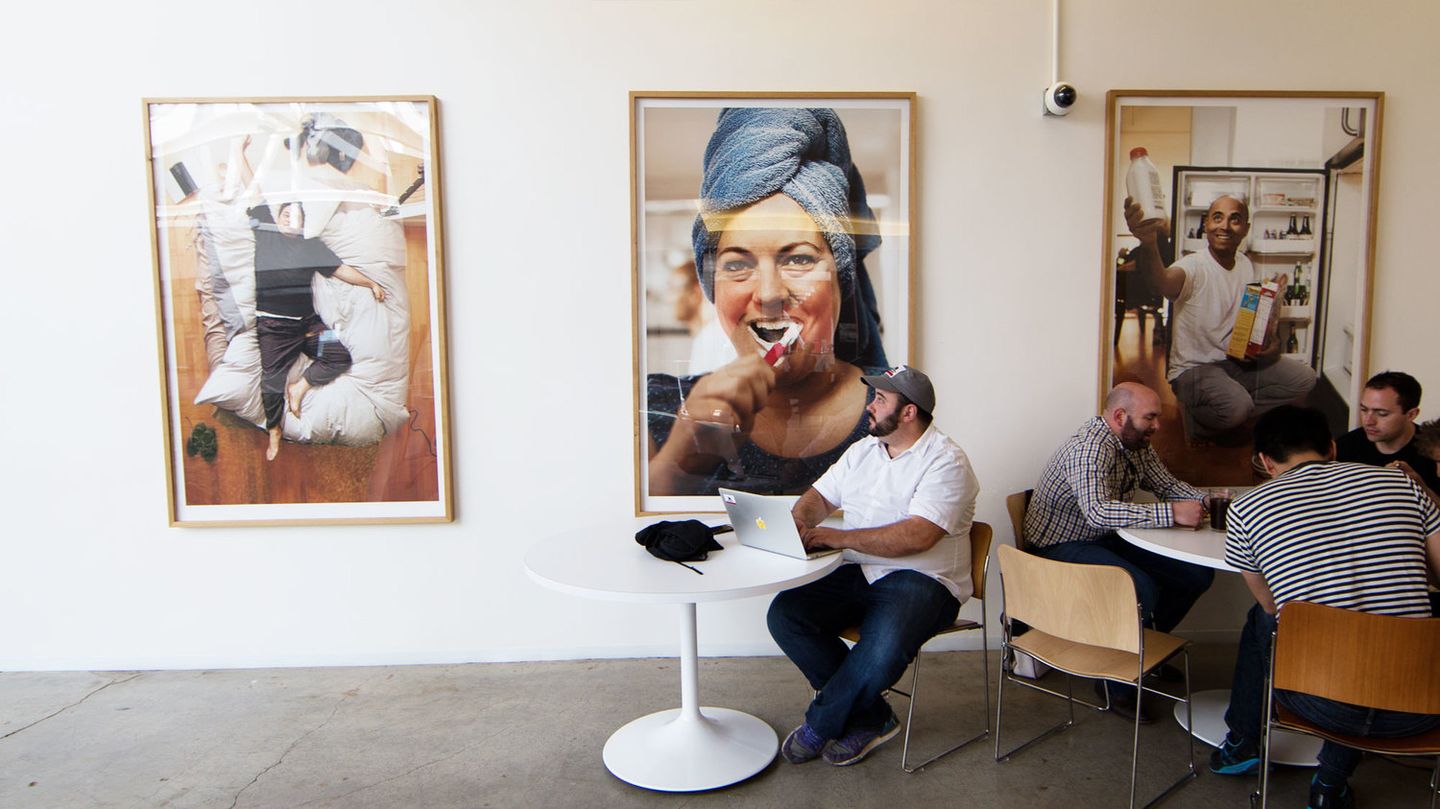 The Future: Empathy and understanding
Cultivating empathy and understanding is part of belonging, and to that end, CEO Brian Chesky likes to say that they started the company as hosts, not as guests. In that sense, he is encouraging all employees to be like hosts and help others where they can.
"If that's not possible we're helping them take part in hosting in some way," Levy says. "At the end of the day, we want everyone in our company to have experienced the journey and understanding of what it's like to belong anywhere, through the eyes of the host and the guest. Employees get a travel coupon each quarter to be able to enjoy the hosts and homes who are part of their global community."