Case study
How GoCardless improved diversity and inclusion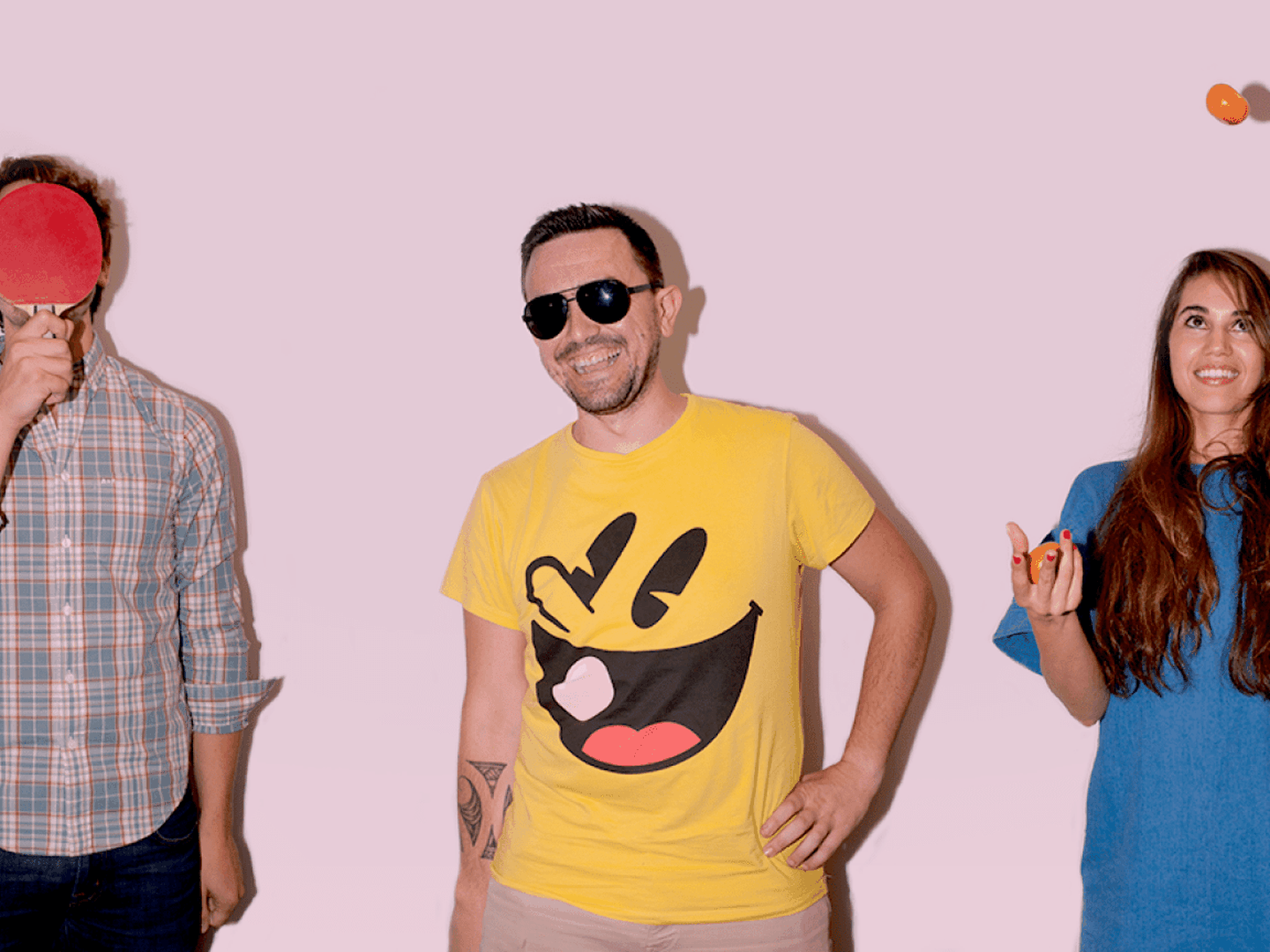 Statistics
390employees

$13Btransactions per year

50, 000customers
Established in 2011, GoCardless is a UK-based recurring payments specialist on a mission to take the pain out of taking payments so businesses can focus on what they do best.
GoCardless has created a global bank debit network to rival credit and debit cards. The GoCardless network has been designed and optimised for taking subscription, invoice, and instalment payments.
GoCardless processes $13bn in transactions a year and has 50,000 customers around the world – from small businesses to household names. The company employs 390 people across offices in London, Melbourne, Munich, Paris and San Francisco.
Gabriela Matias, People Partner, joined GoCardless in 2015, initially responsible for recruitment and people operations. She is now the Diversity and Inclusion lead at the organisation. Paul Jones, Vice President of People, joined GoCardless in 2017, bringing with him a wealth of experience in helping fast growth tech start-ups build people-first cultures.
Challenge: Create a more diverse workforce to support rapid company growth
Measuring D&I strategy impact
In early 2018 GoCardless was still in start-up mode – but growing and changing rapidly. As the company began to scale quickly, promoting diversity among its employee base became a priority.
The People team was conscious of homogeneity across the entire workforce. For example, in September 2018 there the executive team solely comprised of men, and there were only three women in engineering. Being more diverse would bring new perspectives, a wider talent pool, stronger innovation and better performance to the company.
GoCardless created a Diversity and Inclusion (D&I) strategy comprising of four key elements:
Awareness: How can GoCardless increase awareness of diversity and inclusion internally and externally? Making managers and employees aware of how bias can impact building a diverse team. Building external awareness about the inclusive culture at GoCardless, the challenges faced and journey the company is on to attract talent from different backgrounds.
Hiring: How can GoCardless attract talent from diverse backgrounds and go beyond removing bias in recruitment?
Policies: How can GoCardless implement inclusive policies that promote belonging across all groups? How can individuals from different backgrounds be supported – for example, support for new parents or those fasting during Ramadan?
Mobility: How can GoCardless mentor and promote its people for greater internal mobility, particularly those from less represented groups?
The People team wanted to understand how its D&I strategy was landing among employees and identify any aspects of it that could shift direction for greater impact.
Drilling deeper into employee experience
GoCardless had been using Culture Amp to gather and act on employee engagement data since 2017. Having a better understanding of employee perceptions and needs and taking associated actions has seen GoCardless increase its employee engagement score by 1% (which is already 3% points above the fintech industry benchmark), whilst going through 2.5x growth.
Recognising the powerful employee insights that Culture Amp was providing, GoCardless decided to run Culture Amp's Diversity and Inclusion survey in order to drill deeper and assess the employee experience across different demographics. Through the survey, they could understand where the strengths and gaps lie in terms of a sense of belonging and having a voice in the company.
Paul Jones, VP of People, GoCardless explains, "All of the employee engagement data is already in the Culture Amp platform, and adding the Inclusion survey data made complete sense. Furthermore, working with Culture Amp is like being part of a community that has your back and you can count on whenever you have a question. We have access to like-minded people and a community to bounce ideas around. This gave us the confidence to embark on the D&I initiative, knowing that we'd be supported every step of the way."
Gabriela Matias, People Partner, GoCardless adds, "As a business we are extremely data driven and Culture Amp has enabled us to measure the impact of the work we are doing to improve employee experience not only across all employee groups but also against the external benchmarks accessible in the platform. We also like that Culture Amp has a scientific background and that the questions are validated by a People Scientist, bringing greater credibility to the findings."
Solution: A tool which explores intersectionality in depth
To ensure that the demographic questions in the survey represented its employees, GoCardless followed guidelines issued by various UK bodies. These included Stonewall (Britain's leading charity for lesbian, gay, bi and trans equality) regarding gender identity categories and the Office for National Statistics (the recognised natioional statistical institute of the UK) for disability and ethnicity questions.
Carried out in 2018, the initial Inclusion survey looked at the areas that were having a big impact on employees' engagement levels. Among the findings, 74% of GoCardless employees felt they were making a positive difference to society – a key driver of engagement for the population – up from 66% in previous surveys.
Moving the needle with focused actions
"We focused our action plan on initiatives that we believed could move the needle on the issues that the survey results called out."
The internal D&I mission statement rallies employees around a common goal to create a more diverse and inclusive workplace where everyone belongs and is accepted and where differences are celebrated to better serve GoCardless customers. Additionally, the creation of a D&I committee brought together passionate employee volunteers who drive successful initiatives that aren't just pushed by the People team.
These employee groups, the People team, and the C-suite took on a number of actions. Policies and procedures have been adapted to help diverse groups of people join and thrive at GoCardless, for example, building an environment that is suitable for parents requiring workplace flexibility. From a hiring perspective, interviewers have been trained on gender, age and other biases and interview panels comprise of diverse members.
Finally, a careers page has been developed which showcases how GoCardless supports under-represented group, positioning the company as an inclusive employer and brand.
Gabriela continues, "The insights from Culture Amp enable us to really dig into specific aspects of the business and challenge our existing assumptions so that adjustments can be made as required. For example, we're exploring the rate of women to men to non-binary people being promoted. Another area that we're able to look at is the perception around voice and decision making between native English speakers and non-native English speakers – how different departments compare, why this is the case, and what can be done so that everyone feels that they have an equal say in the company."
Results: Company-wide D&I champions
The focus on D&I is having a positive impact across GoCardless. For example, the number of women in the engineering team has grown from 5% to 11% from September 2018 to September 2019 and there are now two women at C-level compared to none in 2018. Equally, employees of mixed ethnicity at the company has increased by 4% to 13% based on GoCardless' annual Inclusion survey.
Paul continues, "Our people are talking about D&I more. They understand what it really means and want to involve more diverse groups of employees in decision making for the business."
Since the Inclusion survey was carried out, a number of employee-led groups have started up. These include a Rainbow / LGBT Group, a Growing Women Group and a BAME Group which was launched to co-incide with Black History month.
As these groups emerge, their members are keen to support the company in attracting more diverse talent to GoCardless. Individuals from across the company, up to the CEO, are increasingly talking at industry events and participating in panel discussions.
Raising awareness of GoCardless' D&I credentials in this way is helping attract new talent to the company from individuals who welcome the chance to work for a company in which they can feel fully included.
Yvonne Agyei, Chief People Officer, GoCardless comments, "At GoCardless we view diversity as both a strength and an opportunity. Our ambition is to look beyond pure demographics and truly understand the depth of backgrounds and experiences our people contribute. Culture Amp helps us make sense of the data and where to best focus our efforts going forward."
Gabriela concludes, "Our people are our greatest ambassadors. Both past and present employees are championing GoCardless' commitment to D&I and encouraging others to join the company. Inclusion is embedded in everything we do now, with 88% of employees (a +8% increase since 2018) saying how important it is to them that GoCardless values diversity and is continuously trying to be inclusive in the 2019 engagement survey. For us, D&I isn't a one-off, we're on this journey for the long-run."
Headquarters
London, United Kingdom
Challenge
Create a more diverse workforce to support rapid company growth
Solution
A tool which explores intersectionality and inclusion in depth
Results
Company-wide D&I champions
Build a world-class employee experience today