Case study
How DigitalOcean improved employee engagement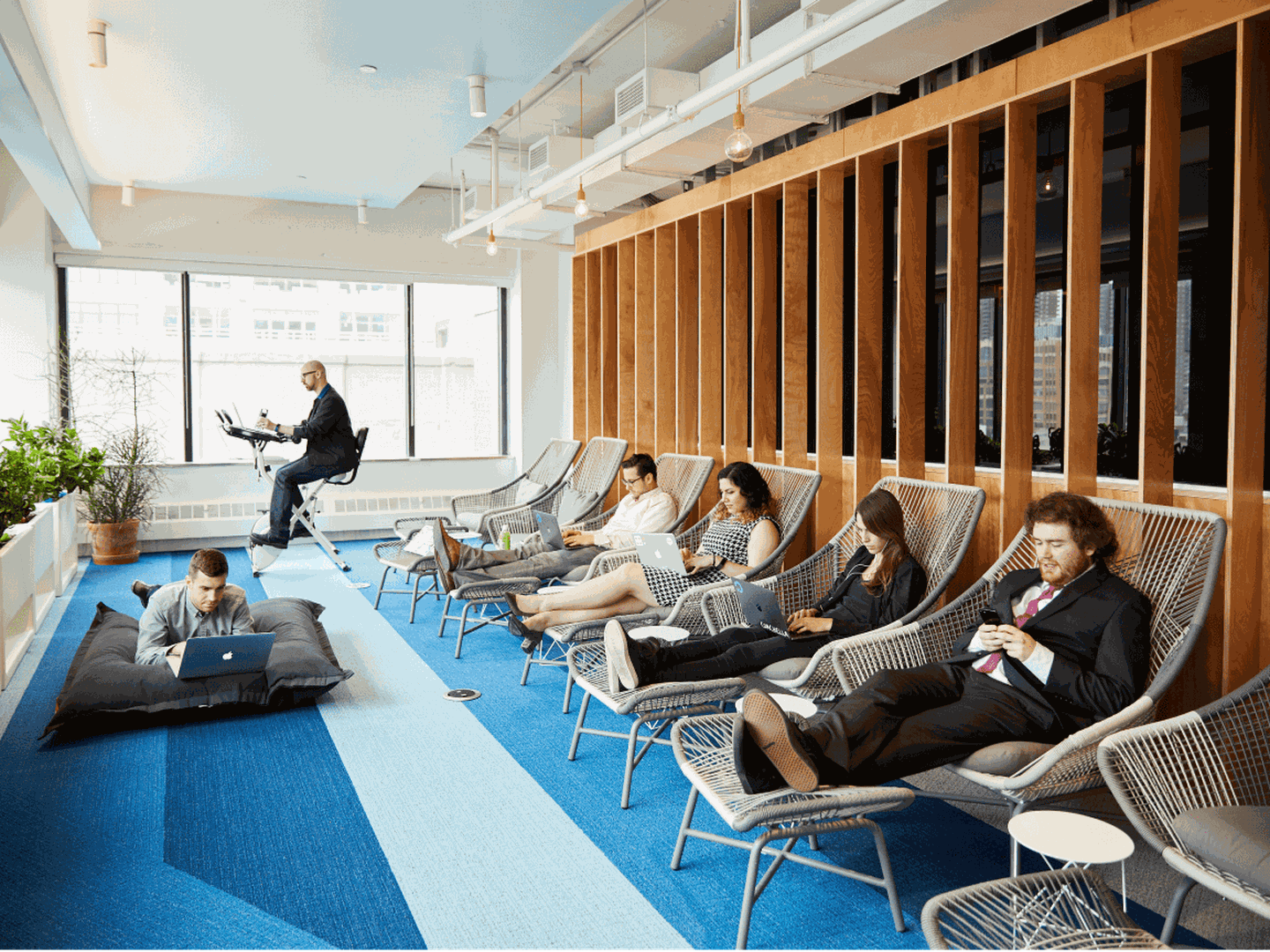 When Matt Hoffman, VP of People, joined DigitalOcean's People Team about two years ago, he brought with him an important tool for gathering feedback – Culture Amp.
Hoffman had used Culture Amp previously (having been one of the original US users of the product at Return Path), and knew that having a people analytics tool would help DigitalOcean as they grew. Drew Hendrickson, DO's Manager, People Operations, now runs the design, implementation and action planning processes for DigitalOcean's employee surveys.
Overview
Creating a culture of feedback has been pivotal to DigitalOcean's growth. They weave engagement & performance surveys and other feedback mechanisms into all aspects of the employee experience, allowing them to put people and culture first
DigitalOcean runs a full engagement survey – "The Tide" – every six months, with check-ins (called "The Current") in between
Using onboarding surveys ensures new hires at DigitalOcean have what they need to succeed, while also providing helpful feedback on the process to the People Team
When it comes to creating a survey plan, Hendrickson says, "I think one of the most important parts of the process is understanding why you really care about engagement. For us, it drives people's experience of working here, it drives retention, our ability to hire, attract and refer candidates." The goal for DigitalOcean's survey plan is to measure engagement with the same rigor they approach other business measures.
Surveys for onboarding
DigitalOcean sends out three surveys to new hires – one after their first week, one at 30 days and the last at 90 days. The first week's survey is mostly operational and tactical. The People Operations team wants to make sure employees are getting what they need to start out on the right foot. After thirty days, they're looking to see if new hires have been introduced to the right people, are having the right conversations, and are still excited about their decision to join DO. At 90 days, people are asked if they've set goals, are having feedback conversations with their manager and are set up for success overall.
Hendrickson adds that this multi-survey approach lets them make quick changes and easy tweaks to the onboarding process. For example, based on feedback from the onboarding surveys, DigitalOcean has recently begun implementing a buddy program for new hires, to help them adjust more easily and quickly. Hoffman says their onboarding program was thoughtfully designed from the start. "The surveys provide useful data and confirmation that our approach has been working. We can see where onboarding is having an impact and, over time, we can hopefully identify areas where when people have a good onboarding experience, that leads to higher performance and overall engagement and retention," he adds.
Action planning at DigitalOcean
In keeping with their ocean-themed brand, DigitalOcean's employee surveys are called the "Tide" and the "Current." Tide surveys are a full engagement survey, which take place every six months. The Current is DigitalOcean's check-in survey, with just a few questions to see how people are doing. These pulse survey questions are focused primarily on satisfaction with the company, team and individual performance, and whether employees have what they need to be successful. Because of the company's rate of growth, Hendrickson says this cadence works for their team. "If we surveyed only every six months or longer, we might miss some things," he says.
For each survey, the People Team has created a plan of action to share results with senior leadership, HR business partners and the company overall. As Hendrickson notes, "As the team grows, we don't expect our action planning process to change a lot, but we'll keep tweaking it based on the feedback we receive each cycle. We're in the process of further building out our People function, which should allow us a lot more dedicated support in reviewing the results and crafting meaningful action plans."
DigitalOcean's result-sharing plan
Present results on key drivers of engagement and any significant trends or changes since the last survey to the leadership team
Review results with People Business Partners, and work with functional team leaders to create individual team department reports and customize action plans
Use four simple questions to inform action planning:
What do we want to get better at?
Why did we choose this focus?
What are we committing to do?
What does success look like?
Post the action plans on DigitalOcean's company-wide Confluence page so everyone can see what's being worked on, and drive accountability and results
While previous surveys have warranted a company-wide approach to action, recently DigitalOcean has been using tailored team-led approaches to increasing employee engagement. "At our size and scale, different teams may be having very different experiences. We found that the data was really much more specific to what we needed to work on across these different teams. It felt more impactful to have everyone focus on the areas of most local impact rather than just broader trends across the company that may be less relevant," explains Hoffman.
Keeping focus areas top-of-mind
For DigitalOcean, like many organizations, leadership communication is a key driver of engagement. DigitalOcean used the results of their employee engagement survey to understand what employees needed when it comes to this area. "Given the scale of our growth and complexity of our business, there was a clear message that we needed to get much crisper on our communications to help people understand what's going on across the company. The data from the engagement surveys informed this as a priority for the organization, and because the leadership team initially focused on it as an area of improvement we saw a meaningful increase in our performance on this area in only six months," says Hoffman. DigitalOcean changed the format the structure of their bi-weekly town hall meetings and Ask-Me-Anything talks as a result of the survey data, and the feedback from the next Tide survey demonstrated it had a real impact.
"We've always been an extremely transparent organization, and we didn't change any of the information we shared. We did make sure that people understood why we're sharing it, and be more thoughtful about telling the story and the broader picture. That enabled us to create a greater level of trust, because people understood the context of the information we shared, and they could actually see the outcomes," explains Hoffman.
Living a culture of feedback
"We try to create a feedback-enabled culture in everything we do," says Hoffman, "The surveys are one manifestation of that, whether it's organizational engagement or morale, or it's more performance-based through our regular performance conversations. If you get into the habit of giving feedback across the company, then the engagement surveys support that mentality, instead of feeling like a separate process."
At DigitalOcean, more than 40% of hires come through referrals – a good indication that an engaged workforce is good for the overall health of the organization. "We definitely have a lower than average attrition – that's also highly driven by engagement. People go out of their way to talk to their peers and colleagues about our company's focus on experience, development and growth. As long as you create those conditions, you're going to get people wanting to join and wanting to stay and that's certainly been borne up by the data," says Hoffman.
Ultimately for DigitalOcean, becoming a feedback driven organization is an ongoing process. That means a continuous cycle of collecting data, driving action plans to get better based on that data, and always looking for how they can improve their performance. As the company (and People Team) grow and scale, they'll continue to be mindful of making sure they keep following that playbook.
Build a world-class employee experience today