The value of LinkedIn's employee alumni network
In 2014, Reid Hoffman, Co-founder, and Chairman of LinkedIn published The Alliance. Reid's book shared a new, realistic framework of loyalty for employers and employees. Part of the solution to fixing the employer-employee relationship is to stop thinking of employees as free agents and start thinking of them as allies. To build trust, managers acknowledge that employees may one day leave, and employees are honest about their career aspirations.
LinkedIn is a service and an employer helping people transform themselves and their careers. Rachelle Diamond began her career at LinkedIn as part of the Sales Effectiveness team. However, after a year and a half in the role, she needed a shift. She worked briefly as LinkedIn's Recruitment Product Consultant, but she missed training and interacting with people internally.
Eager to find a role that fulfilled more of her needs, she took advice from her first boss at LinkedIn. He recommended meeting two new people every week to build an internal network. One of the people she met was in internal communications and was looking for someone to join the employee experience team. Rachelle's role eventually got moved into HR and she has now been the Global Employee Experience Program Manager at LinkedIn for three years. She's the person behind programs like the LinkedIn Speaker Series, Random Acts of Kindness, and the LinkedIn Alumni group.
LinkedIn's next play
The idea of "Next Play" – a mantra taken from Duke University's basketball coach – is part of LinkedIn's culture.
"We're saying: when you come here, we know you're going to leave. Sometimes your next play might be outside the company, but we want to support you in getting there. Next play is a part of our culture, our transformation, " says Rachelle. Instead of a final goodbye when employees leave, Rachelle sees the alumni network as a "See you tomorrow" that encourages employees to stay connected.
Starting an alumni network at LinkedIn
True to LinkedIn's Next Play, an unofficial alumni network formed even before LinkedIn was involved in cultivating those relationships. The employee experience team had to decide whether to start something new or reach out to the already organized group. They decided to reach out to the Alumni and Rachelle says, "They were actually really excited about the fact that LinkedIn wanted to make it an official alumni network. I think the fact that people were really excited speaks well to the employees and the culture."
LinkedIn provides alumni with perks like a three-year subscription to LinkedIn Premium, as well as special Alumni events and communications. Rachelle believes that alumni networks are simply the right thing to do. As part of a business process, however, understanding the value the alumni network brings is important.
Measuring alumni network involvement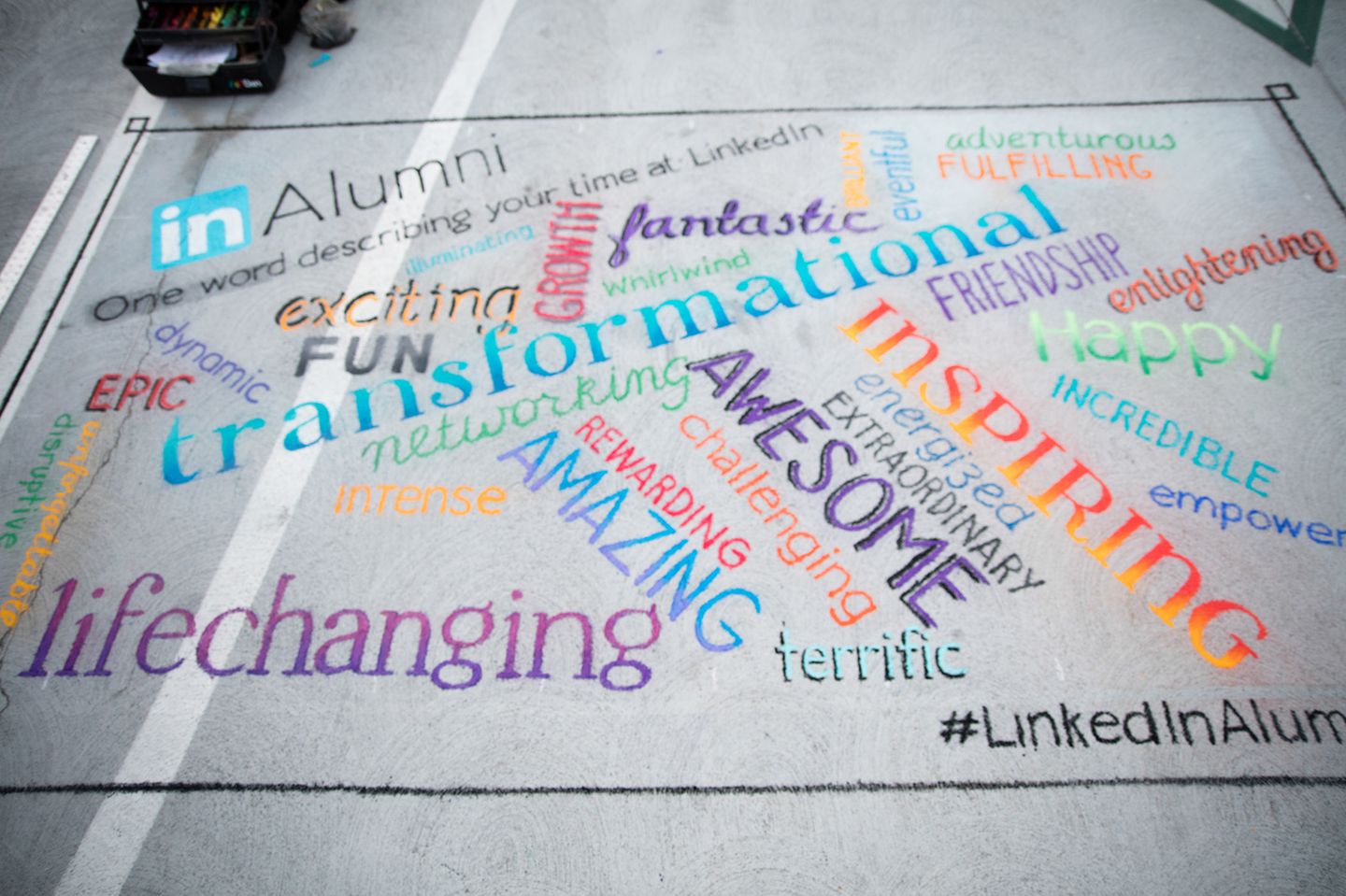 The return on investment of an alumni network for employers can be harder to pin down. Rachelle says, "It's a hard thing to track, and it's something I've been trying to understand better. The things we can track are event attendance, engagement with the group, boomerangs, and referrals."
Often cited as a benefit of alumni groups, referrals are the biggest metric that LinkedIn tracks. One way they communicate referral opportunities to alumni is through their newsletter, "Next Play It Forward" which features open roles at LinkedIn. Her dream is to have alumni network referrals equal that of employees. Also important are boomerangs - employees who have left LinkedIn and then return. Rachelle says, "That's something I think a good alumni network can help foster, really keeping those lines of communication open."
In the past six months, Rachelle has been working on a strategy for the alumni network. She says they've always been focused on the needs of alumni but had never conducted formal research. They've recently sent out their first survey to alumni, gathering input and creating the program around what they want. Now she says, "We're getting their input and responding to it. Benchmarks are something that we really want to do. Data is everything."
How LinkedIn's alumni group functions
Rachelle takes pride in seeing the network put to use when an alumnus posts a question. She recalls when an alumnus asked a question about the effectiveness of OKRs (Objectives and Key Results), both employees and alumni chimed into the discussion. Rachelle says, "It makes me so happy to see because it shows we're keeping the connection in the community, and really helping each other."
Alumni are also given early access to new LinkedIn features and function as product testers. When LinkedIn created Elevate, an employee advocacy platform, alumni were part of the first group of users. Alumni were also invited to publish articles when LinkedIn publishing first began.
The vision: Connected for Life
Rachelle's vision is that when you come to LinkedIn, you're connected for life. She says, "Everyone is going to leave eventually. But staying connected and having relationships, that's how the world works these days."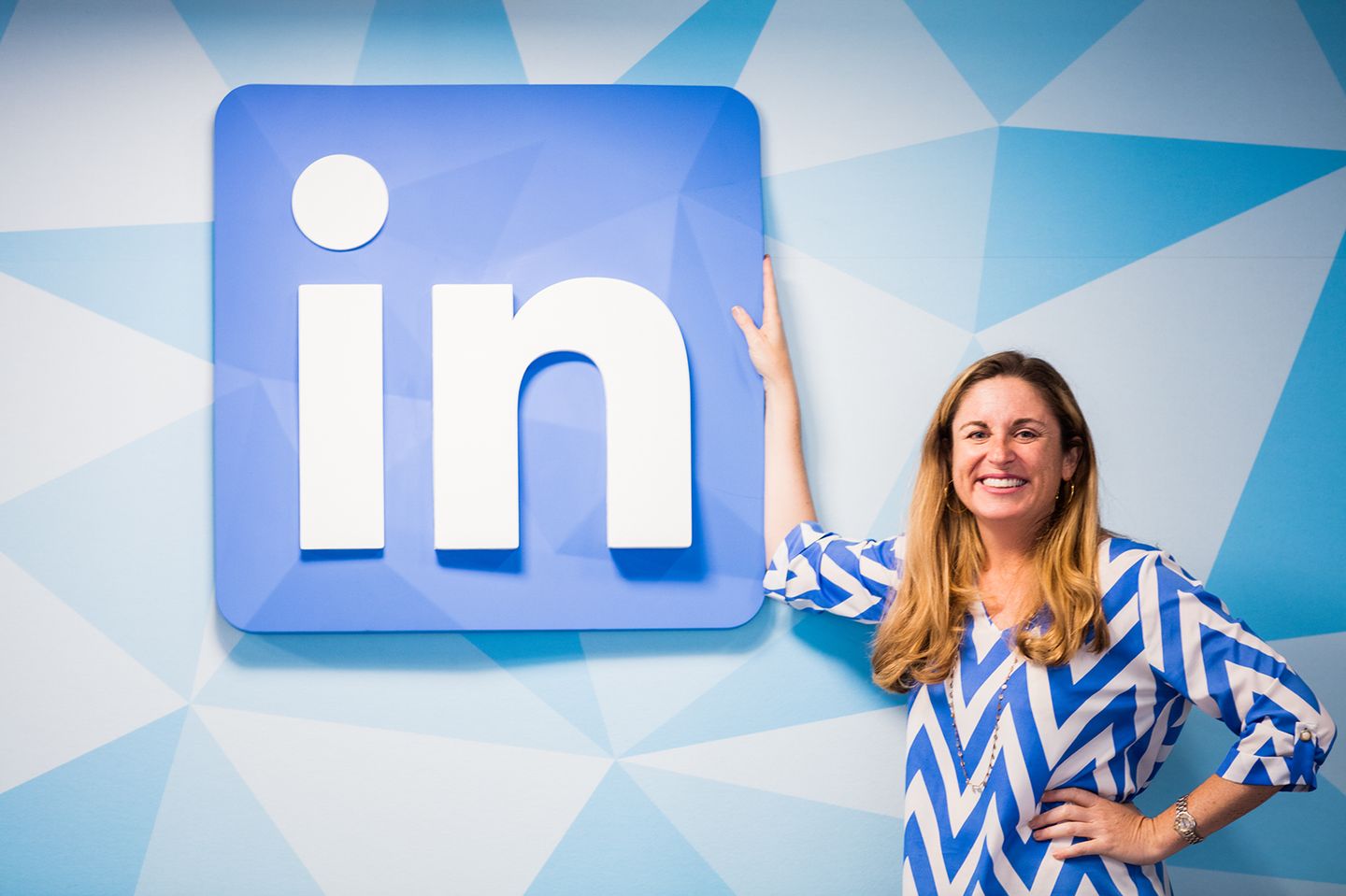 She is working to build the alumni network into the DNA of the company, and she cites McKinsey and other consultancies as organizations getting this step right. She says, "We're building out our talent brand story more and the alumni network is a part of that. I look at this office and think: Every single person here is a potential alumnus who is going to be in my group at some point. What can we do to educate people about it, and make them feel good about the benefit that they can have from staying connected?"
Next Play is built into the culture of LinkedIn, and it's Rachelle's goal to have "Connected for Life" be just as important. Rachelle says, "When I started, I heard you come to LinkedIn and it's about transforming yourself, transforming the company, transforming the world. I've totally experienced that here, which is really amazing. It's been an incredible journey."
Starting your own alumni network
Overall, what can be taken away from LinkedIn's experiences and efforts is this:
For an alumni network to be successful, leaders and managers need to recognize employees will leave and be supportive of departing employees.
It's important to find a way to track and measure the success of your alumni network
In the end, however, every company's journey is different. To figure out whether or not an alumni network is worth creating at your own company, simply ask your employees. There's no better way to ensure that the actions you're taking are benefiting the overall employee experience.
Build a world-class employee experience today