Introducing Text Analytics: Make sense of employee feedback
With Culture Amp's Text Analytics report, you can understand what your employees are thinking about and how they feel in a matter of minutes, whether you're a team of 100 or a global 100,000-strong enterprise.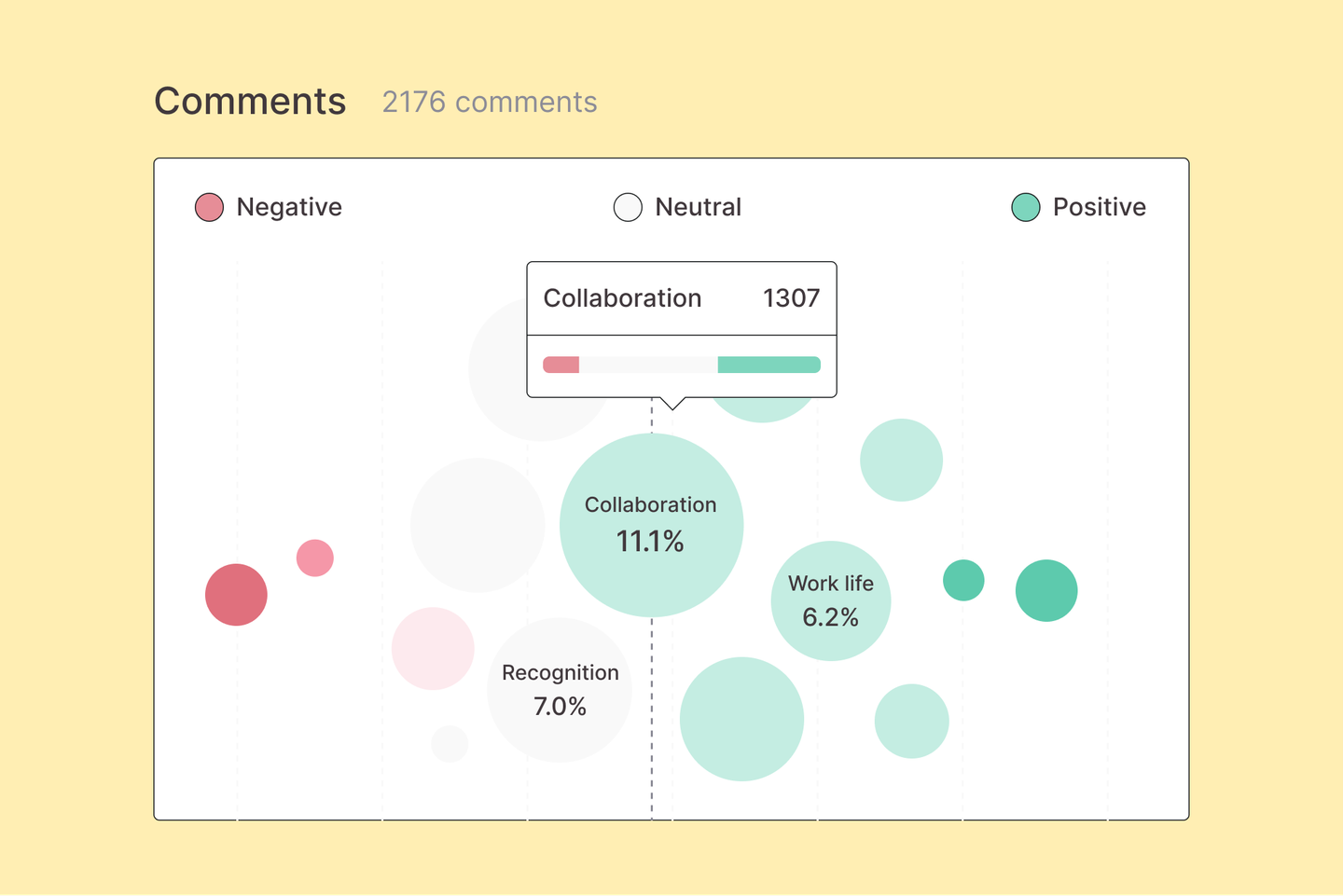 Employee feedback comes in two forms: quantitative data and comments.
Quantitative data — in other words, the numbers — are essential for benchmarking your results, surfacing and selecting the best opportunities for action, and tracking improvements over time. But if you look closely at the comments, you'll find countless tiny stories about why the numbers are what they are.
In the past, it has been challenging to make systematic use of text feedback because it's so tricky to analyze and quantify – it can take many weeks (and many tired brains) from when you close your survey to the point you feel confident that you've uncovered the value offered in the comments.
Some people just give up; others tell us that even if they do read all the comments, they're left with a lingering sense that they're not making good use of them, that they're missing something, or that they've been unduly influenced by individual comments or their own natural biases. In all of these scenarios, companies run the risk of making employees feel ignored.
This is where Text Analytics comes in. Text Analytics tags each comment as it comes in with a topic name and a sentiment, using the power of machine learning that has been trained on over 500,000 real-world employee comments from over 5,000 culture-focused companies. The best thing is that the more feedback we feed through it, the smarter our algorithm gets.
This gets us to where we want to go so much faster than the past. It's a really useful check on our quantitative data – the two work so well side by side. I want to print this thing out and stick it on the wall!
— Margaret Gillette
Direct of Talent and Organizational Development, Fitbit
Aggregate data is presented in a high-impact, interactive chart that's available the moment your survey closes, making it easy to understand how employees feel about the things that matter to them.
From there, it's a simple matter to dig into the most relevant topics to find the stories that bring the numbers in your survey results to life — for any question, topic, sentiment, or rating. Using these stories to illustrate your results when you present them back to your company will ensure that your employees feel heard and understood – and that their feedback is valued and has made a difference.
Get started
We're excited to announce that Text Analytics is rolling out to all Culture Amp Employee Engagement customers starting today, at no additional cost, bringing with it a whole host of new ways to hear your employees' voices and learn faster through feedback.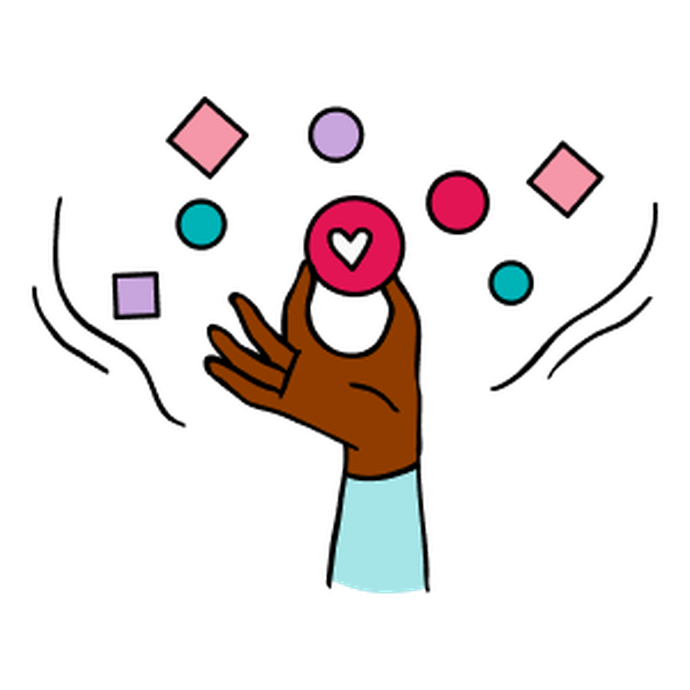 Learn faster through feedback with Culture Amp
Learn more
Build a world-class employee experience today