Honoring LGBTQ+ Pride: A brief history
You may know Pride Month as a month-long celebration of the LGBTQ+ community, complete with rainbow flags, parades, protests, and parties. But Pride, as we know it now, was (and still is) a hard-fought battle, as the LGBTQ+ community has been subjected to harassment and discrimination in the US for decades. As we take a look back at the history of the LGBTQ+ movement, it's important to honor and recognize everything the LGBTQ+ community has fought for and achieved to be able to celebrate who they are free of violence and discrimination.
As we celebrate LGBTQ+ Pride Month, we at Culture Amp want to take a look back at some of the most significant historical dates and facts, share key statistics, and recognize the achievements of the LGBTQ+ community – both in and out of the workplace.
Read on for a history of LGBTQ+ Pride Month, and learn some of what the LGBTQ+ community has accomplished in their fight for full equality.
A (brief) history of LGBTQ+ Pride
The Pride we know today was born of the Stonewall Riot that took place at the Stonewall Inn in Greenwich Village in 1969, where Marsha P. Johnson and other gay activists fought back against police raids of gay, lesbian, and transgender establishments. One year after the initial uprising, it was ruled a march could be held in New York City to commemorate the one-year anniversary of the Stonewall Uprising
Their proposal was for an annual march on the last Saturday in June - what eventually became known as LGBTQ Pride Day - which was to be celebrated with "no dress or age regulations." The official chant of Pride became: "Say it loud, gay is proud." Pride was celebrated as a single day in the early days, but it wasn't long before it evolved into the month-long celebration we know today. Though there was an LGBTQ+ movement in the US that predated the Stonewall Riots, that first parade sparked the beginning of a recognized international movement to outlaw discriminatory laws and practices against the LBGTQ+ community.
Today, there are hundreds of Pride celebrations all over the world with over 24 different pride flags.
LGBTQ+ inclusion in the workplace and beyond
The fight for LGBTQ+ equality in the workplace has been fraught, with as many setbacks as achievements towards liberation. But in the last two decades, the LGBTQ+ community has won some significant legal gains, some specifically around Pride.
In 1998, President Clinton signed an executive order that prohibited discrimination based on sexual orientation in the Federal Government, thereby expanding equal opportunity employment. The following year, he declared June Gay and Lesbian Pride Month, making him the first sitting president to recognize the month-long celebration. In 2009, President Obama updated the title to Lesbian, Gay, Bisexual, and Transgender (LGBT) Pride Month.
Many other executive orders around LGBTQ+ equality have taken place in the month of June, including Supreme Court decisions to legalize gay marriage in 2015 and the pivotal Bostock ruling in 2020, which extended President Clinton's ruling about protection from discrimination in the Federal workplace to all LGBTQ+ workers nationwide, including from private employers.
In 2011, President Obama repealed "Don't Ask, Don't Tell," a measure that allowed LGBTQ+ people to serve in the military, but only if they kept their sexual orientation on the down-low. Now, LGBTQ+ men and women are allowed to serve in the military openly, and service members are entitled to the benefits of same-sex married partners.
Fighting workplace discrimination
While there are still many stigmas around being LGBTQ+ that make it difficult to measure the size of the LGBTQ+ community, Catalyst Research estimates that 4.5% of the US population, 3% of the Canadian population, and 2.2% of the U.K. population identify as LGBTQ+. Today, 81 countries prohibit discrimination in employment based on sexual orientation, including the United States. 96% of Fortune 500 companies employ non-discrimination policies that explicitly include sexual orientation, and 94% include gender identity.
The LGBTQ+ community has made enormous strides in the last several decades around inclusion, equity, and rights both in and out of the workplace. But at its heart, Pride Month is about radical change for a more equitable and just world. Yet, 46% of all workers in the United States are still closeted in the workplace, and 17% of them reported finding this burden exhausting. But on the other hand, a quarter of LGBTQ+ employees have reported staying at a job due to LGBTQ+ inclusive work environments.
So as you examine your DEI practices in your organization, remember that there is always more work to be done. Consider sharing this blog with your workforce and creating a dialogue around building better inclusion practices within your company. Join us in celebrating all the LGBTQ+ community has achieved, and together, let's work towards a better, more inclusive world of work.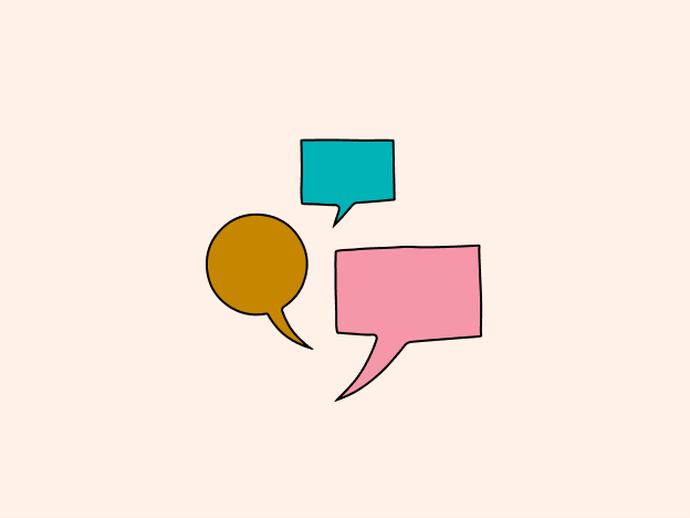 Build a more diverse, equitable, and inclusive workplace
Learn how you can move the needle on DEI.
Download the eBook
Build a world-class employee experience today