Case study
How Ticketmaster improved engagement and retention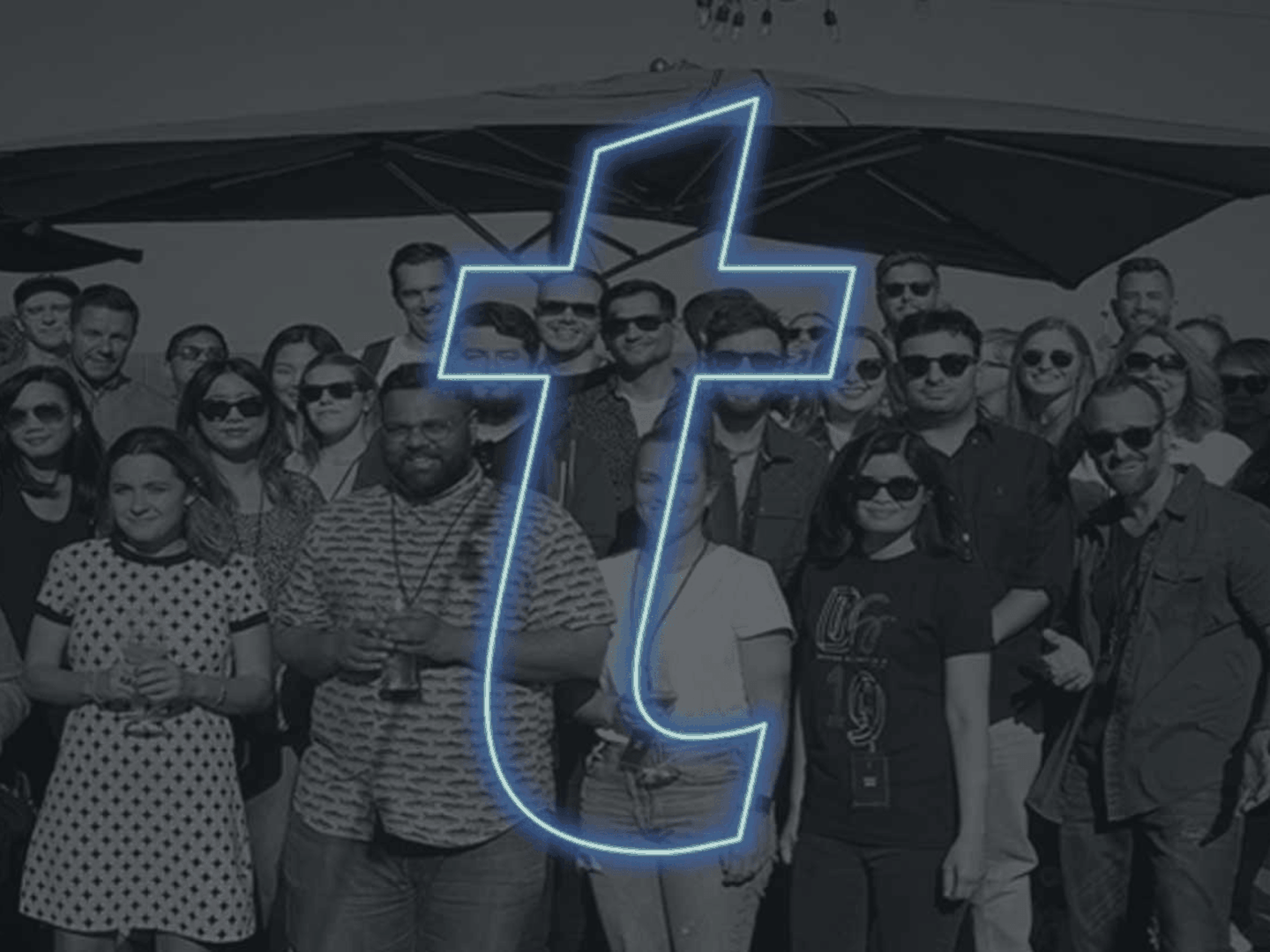 Statistics
29offices

61countries

6,600+employees
Ticketmaster is the global market leader in live event ticketing, operating in 29 countries and processing the sale of over 500 million tickets per year. Through exclusive partnerships with thousands of venues, artists, sports leagues, and arts and theater tours, Ticketmaster delivers unparalleled access to the most iconic live events to millions of fans worldwide.
Paula de Haen is the VP of People Programs at Ticketmaster and has been with the company for over three decades. Having worked in a variety of business operations roles, Paula is now responsible for developing and managing a comprehensive employee experience strategy and programs. The goal for her and her team is to ensure the employees experience across their entire journey – from attraction to exit – is aligned with Ticketmaster's purpose, brand and culture.
Challenge: Capturing actionable data to drive HR programs
Ticketmaster struggled to get real value out of their employee surveys with a previous vendor. "It was a long, exhaustive process to get one survey out, collect results, and take action," says Paula.
At a company that values data-driven decisions, the HR team's lack of actionable metrics made it challenging to be included in key business decisions. The team needed to be able to justify HR initiatives in terms of their contribution to broader company goals. However, with a single survey taking months to administer and ultimately producing weak data, this wasn't a possibility.
It was clear that Ticketmaster needed a platform that could arm the HR team with impactful people metrics quickly and was easy to use.
Solution: A simple but powerful platform to measure employee engagement
Choosing a culture-fit solution
After assessing multiple options, Ticketmaster selected Culture Amp to administer their engagement surveys due to its ease of use and seamless UX. This empowered the HR team to go from distributing one engagement survey per year to three per year.
"When choosing a platform, it's important to understand your culture and how your people work. While I looked at some great tools, I knew based on how our organization is structured and the type of employees we have that they weren't a good fit for our culture. The simplicity and cultural alignment of Culture Amp were huge factors in our decision."
Paula adds that Culture Amp's fit made it easier to secure support from the rest of the organization. "I wanted the company leaders to be engaged with these surveys instead of viewing it as an HR exercise. When the platform is a good culture fit, it becomes something the rest of the business will take ownership of."
Using built-in benchmarks to define success
Ticketmaster also needed to discover a new way to define and measure success. To do this, the team decided to lean on external benchmark data provided by Culture Amp, which helped provide context around their scores and what they meant in terms of the big picture. 
"Culture Amp has well thought out and scientific benchmark data that we wanted to use," says Paula. "And it's more important that we start to look at those than continue to measure against the past."
Looking for partnership as a differentiator
Culture Amp makes it easy for the Ticketmaster team to set up their own surveys and report on results to the business. Beyond this, the team utilized Culture Amp's support and customer success teams for guidance around the best way to approach engagement surveys. 
"I don't view Culture Amp as a vendor so much as a partner. The beauty of the platform is that it's easy, and I don't need much technical support," explains Paula. "But knowing I have access to such helpful people who offer great ideas and engage in a productive dialogue is a huge differentiator.'" 
Results: Enhanced credibility and leadership buy-in
As a result of implementing Culture Amp at Ticketmaster, the HR team has become an invaluable resource for leadership when it comes to people-related initiatives.
Earning a seat at the table
After Ticketmaster launched its first engagement survey with Culture Amp, Paula was invited to present the results at a quarterly business review with the senior leadership team, which led to a productive conversation about the wellbeing of Ticketmaster employees.
According to Paula, this was a huge shift for the HR team, as they weren't always part of those strategic meetings before. "Our credibility has improved greatly, and I attribute that – in large part – to Culture Amp giving us the data we need to be able to have these business conversations. It was really interesting for our senior leaders to be able to access the reporting quickly and go deeper into the organization's data."
Paula was also approached to provide people-related OKRs to help drive business impact. She partnered with the Culture Amp team to narrow down her focus areas – all of which quickly gained leadership buy-in.
"The president sent out a company-wide email about our top six business priorities for the year, and two of my OKRs were listed under organizational health. I remember thinking to myself, 'Wow, the world just changed,'" says Paula.
Driving behavioral change with data
The Culture Amp platform helps Ticketmaster's leadership team validate their assumptions to ensure that they focus on high impact areas. When they had existing concerns around leadership communication, they used an engagement survey to test those assumptions.
As predicted, the scores around communication needed improvement. Paula partnered with the Head of Communications on initiatives to boost communication efforts, such as launching open discussion forums with Ticketmaster executives. Validated by data, this action led to a huge jump in communication specific survey scores.
Paula explains that having proof in the form of insights has been incredibly powerful and demonstrated to the leadership team that HR can pinpoint a problem area, invest in it, and actually see improvements.
Saving time and increasing engagement
After introducing Culture Amp's engagement platform, Paula also saw huge time savings.
Past surveys required a huge amount of effort, as she had to incentivize employees and send multiple follow-ups to encourage participation. Now, the survey reminders come from Culture Amp and leaders are taking the initiative to drive participation. Plus, employees can also access the survey through Slack – which they love. Without any administrative burden, Paula focuses more of her efforts on empowering the organization to take action.
Ticketmaster also saw a significant boost in engagement and recently wrapped up a 53-question survey with a 95% participation rate – an uptick from previous surveys, where rates were in the mid 80th percentile.
Looking forward: Equipping leaders to take action
As a next step, Ticketmaster is eager to increase the number of people regularly using Culture Amp to drive behavioral change at a faster pace. "My goal for this year is to get more people engaging with their own insights and utilizing the action planning capabilities that Culture Amp provides," says Paula.
Using Culture Amp's capabilities, Paula will continue to use their engagement survey results to take actions that improve company culture, and then communicate those efforts back to employees.
"I want there to be a shift beyond just presenting the results of the survey to actually using the data to drive change. Every leader should meet with their team to discuss their results, take action, and check in on progress," says Paula.
With Culture Amp, Paula's team can continuously share data that guides Ticketmaster's leaders. This helps solidify her team as an integral partner in achieving company goals.
"For me and the HR business partners, we're able to play that coach role more. It is easy to have productive conversations with leaders about what we see, their results, and how to take action on them. It's been great to see how much they embrace it."
Headquarters
Los Angeles, United States
Challenge
Capturing actionable data to drive HR programs
Solution
A simple but powerful platform to measure employee engagement
Results
Enhanced credibility and leadership buy-in
Build a world-class employee experience today