Case study
How P&N Group uses diversity demographics to make data-informed employee experience strategies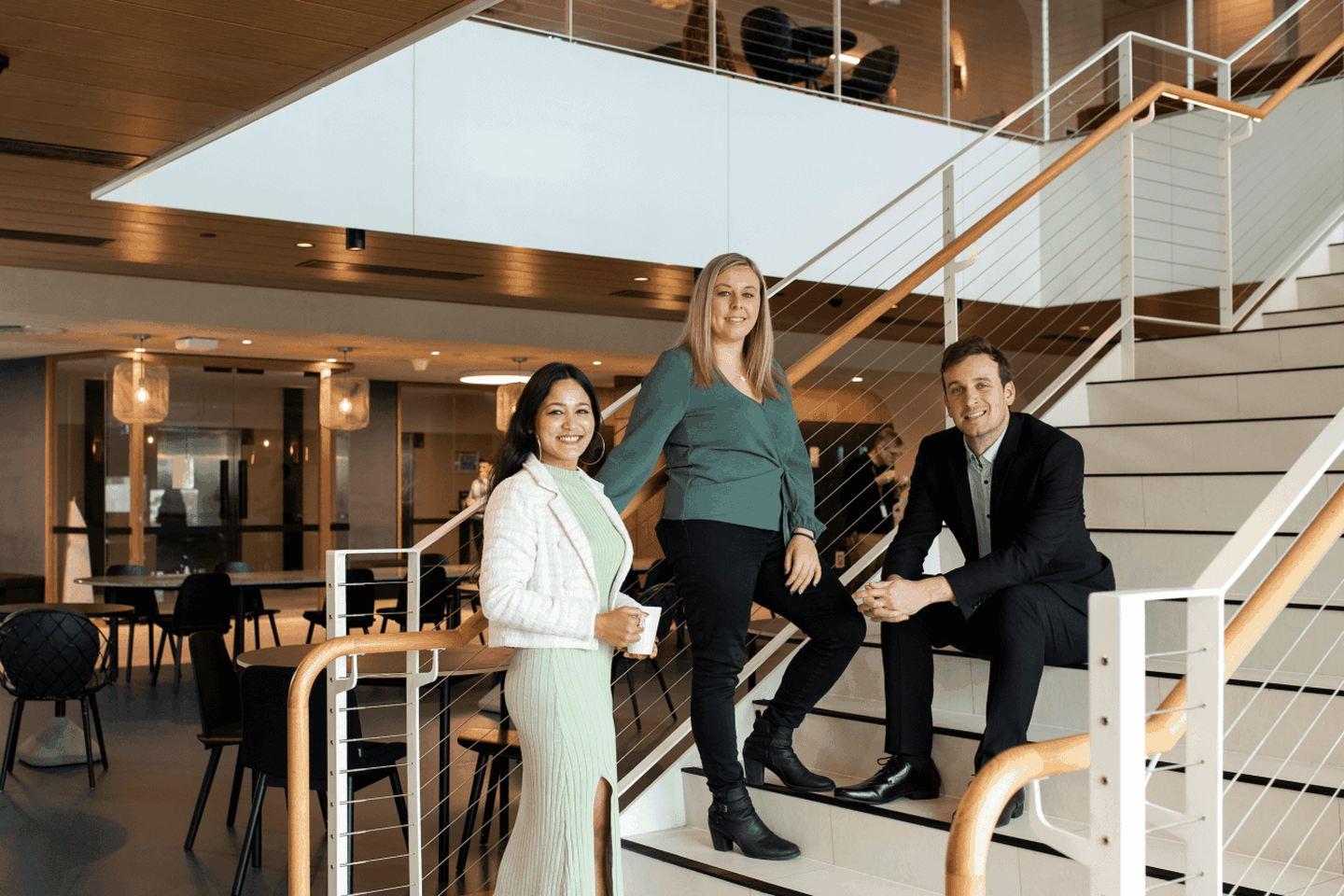 Statistics
~600employees

32+working hours per month saved

~40%demographic question response rate increase
Customer-owned Police & Nurses Limited (P&N Group) operates two retail banking brands, P&N Bank in Western Australia and BCU in New South Wales and South East Queensland. The group is growing its national presence and footprint through these two bank brands and a major customer-centric transformation program. The program has seen investment in strategic platforms, the development of a new employee value proposition (EVP), launch of employer brand, and the replacement of outdated legacy banking systems, processes, and products that no longer deliver a modern integrated customer experience.
As part of the EVP, establishing a high-performing and motivated workforce that is supported at the unique, individual level has been an essential part of this journey. In 2016, P&N Group began partnering with Culture Amp to put culture at the heart of the organisation and create a motivating employee experience for their diverse population.
Challenge: Gaining deeper insights around employee experience across different demographics
Prior to the COVID-19 pandemic, P&N Group was already striving to create a culture that would thrive in hybrid working conditions. While building strategies, they wanted to ensure they were doing so with equitability and inclusion at the forefront of their decisions.
"To truly strive for belonging among employees, we needed to garner the reality of the employee experience through the lens of diversity," Chareen Raja, Senior Manager Organisational Development, Learning & DEI at P&N Group, explains.

Solution: Using diversity demographics to understand the unique experience of marginalised groups
When Culture Amp was initially rolled out in 2016 throughout the organisation, it replaced a static, one-dimensional tool. The transition away from this tool also resulted in responsibility for culture sitting within each business unit.
"[With Culture Amp], our people leaders are encouraged to take ownership and create action plans for their own teams around how to optimise engagement and culture. Our business leaders are keen to see the data from engagement surveys and dissect and unpack the data themselves."

P&N Group has always held a high regard for the information collected from engagement surveys. So, in 2018 they wanted to take their survey strategy one step further.

"Getting an honest view of data is very important. We want to be able to drill down into the data, apply diversity dimensions and different filters to get as honest a view as possible as to what is really going on underneath the hood," Chareen explains.
When P&N Group began focusing strategically on DEI in 2018, they found themselves exploring untapped territory. With the support of Culture Amp's team and learning how to best utilise demographic analytics, the HR and business leads now feel more empowered to uncover how they can create a more inclusive employee experience for their people based on the feedback they receive.
"[When we first began collecting demographic data], I remember reaching out to Culture Amp and working really closely to try to land on the right questions to ask, because the right questions are different for each country, organisation and demographic. If we go too wide, we don't get any real insight, but if we go too narrow, [to maintain confidentiality] you're not able to aggregate that data, and we don't get the insights we want."
Chareen says Culture Amp has provided the next level of visibility. She found that Culture Amp was really helpful when it came to supplying numerous examples of what questions other organisations had asked and how they were collecting demographic data. She felt that the examples helped P&N Group find the right balance.
Results: Data informs culture, understanding of employees, and shapes diversity, equity and inclusion initiatives
After giving employees the option to include their diversity demographics when responding to an engagement survey and continuing to raise awareness about survey confidentiality, P&N Group saw their diversity demographic question response rate rise ~25 points, increasing from the high 60s to 85%.This increase in responses allowed Chareen and her team to make more data-informed decisions to support the individual employee experience.
Chareen explained when analysing their results,they firstly put a gender split on their data; what males and females said about different aspects of work was "mind-blowing". There was up to a 20% variance in their thinking about career development and flexible working.
"Without those diversity demographics, we would have never seen that data. We would have looked at it from the top and thought everything was fine. But [Culture Amp] allowed us to really take a deep dive to consider the nuance needed to approach all facets of our employee experience," Chareen shared.
P&N Group's HR team takes a collaborative approach when it comes to taking action on their results, working closely with the leaders across the organisation (and not just the Executives) to help them understand the data coming from their teams. Leaders take ownership and develop plans for mentoring, quality of access to career development opportunities, and transparency on things such as work and pay.
"We spent a lot of time working with a particular senior leader, who was responsible for our largest team, on how to share the data and the story so that they could then have a conversation and further unpack the findings with their team. They chatted to staff about pay equity and a number of different things that were quite unique to this group. That conversation alone tore down certain perceptions and shifted the dial in the next survey around these questions."
Additionally, to increase development resources for their employees and simultaneously generate more familiarity with the Culture Amp platform, Chareen, and her team rolled out Skills Coach, Culture Amp's skill-based learning tool for managers that delivers engaging micro-content directly to the organisation's entire leadership group. Areas of focus included meeting mastery, coaching, 1:1s and feedback. Skills Coach allowed their team to spend more time focusing on other areas to improve the employee experience and development programs.
Chareen shares, "We believe [Skills Coach] saves our organisational development team a minimum 32 hours per month (4 working days) that they would usually spend researching, developing, and curating leadership development resources."
Along with the time saved from the rollout of Skills Coach, the investment in Culture Amp's engagement platform and DEI resources has had a huge impact on leadership's way of work. At a base level, it has reduced the amount of time taken to collate and analyse the data, which provides more time to spend taking action on results.

Chareen estimates that, with a basic engagement platform that does not automate and segment results, it would take upwards of 700+ hours every 6 months to prepare and review the results and make recommendations. Whereas with Culture Amp, her team can generate and review their results through many different analytical lenses in a matter of minutes. This allows them to have more time to strategise and take action.

"Simply put, we would not have access to this DEI data without Culture Amp. If we were to source our DEI demographics [without Culture Amp] it would be a very time-consuming process taking countless hours to both collect the data and separate it by diversity dimension to measure the employee experience in an anonymous way that supports psychological safety." Chareen explains.

"It has also provided us with insight to not only our organisation's overarching diversity demographics, but the workplace experience of different diversity groups to extend the conversation from purely representation to understanding the reality of inclusion."
Understanding the workplace experience of different diversity dimensions helps P&N Group to plan better the work needed to ensure an equitable experience for all. ​​

Christine MacKenzie, P&N Group's Chief People Officer, shares that, "As an organisation our purpose is to enrich the lives of our members and their communities, and we have always seen inclusivity and equality as key to delivering on this purpose. Understanding the lived experience of work for our people through Culture Amp's data and how that experience can differ for demographic groups has been a critical input to the design of our Diversity, Equity & Inclusion Strategy, which Chareen and team steward. We are proud of the steps we have taken in response to the demographic data we now have access to, and ultimately for us, it's about building diverse and engaged teams who can support our members in their moments that matter.
Sharing our DEI demographics with both our staff and leaders ensures everyone is on the journey together. It allows for greater accountability as an organisation and equips our leaders with the data to ensure they can best focus on building belonging in their respective areas, make more equitable hiring decisions, and have transparent conversations with their teams on issues impacting inclusion."
Headquarters
Western Australia
CHALLENGE
Gaining deeper insights around employee experience across different demographics
SOLUTION
Utilising diversity demographics to understand the unique experience of marginalised groups
RESULTS
Data informs culture, understanding of employees, and shapes diversity, equity and inclusion initiatives
Build a world-class employee experience today