Case study
How Nasdaq used Culture Amp data analytics to monitor for attrition risks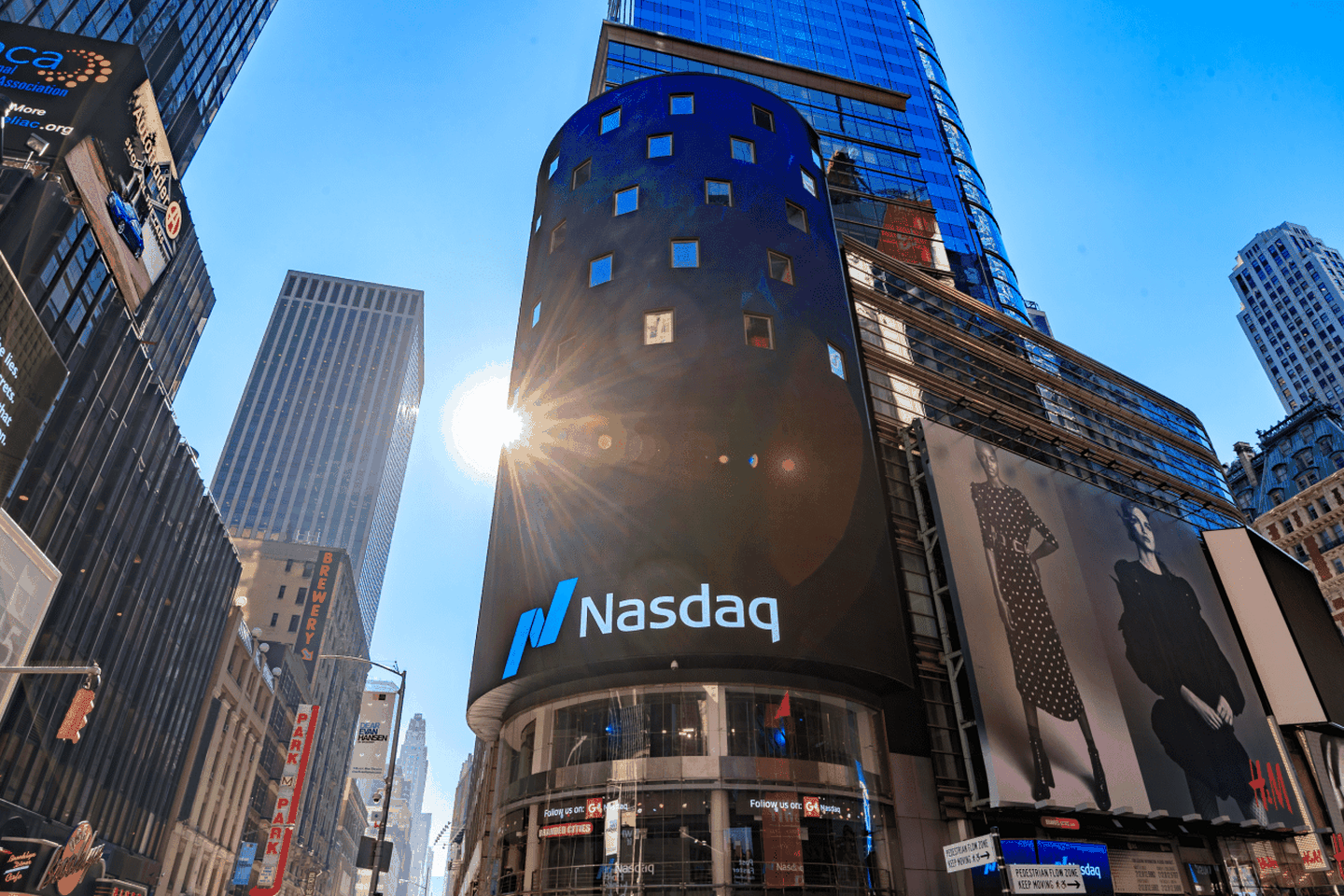 Statistics
50% belowthe industry voluntary attrition rate average

6,000full-time employees

900+managers
Nasdaq, Inc. is a global technology company serving the capital markets and other industries, offering a diverse set of data, analytics, software and services in support of the financial ecosystem. While Nasdaq is most commonly known for the namesake stock exchange and index it operates, its company culture is far from the traditional Wall Street environment. In fact, it's a unique mix of traditional and new. On one hand, as a highly-regulated entity, the finance company is meticulous and process-oriented; but it's also entrepreneurial, agile, and "techie," as Rich Taylor, Nasdaq's Senior Vice President, People Experience & Diversity, describes it.
Rich has been with Nasdaq for nearly four years, helping to build a workplace experience that helps every one of Nasdaq's 6,000 global employees feel connected and empowered to succeed. Rich's unique role allows him to reimagine everything from the Nasdaq values and culture to how the company approaches recognition, feedback, career advancement, leadership, and diversity and equity.
Challenge: Proactively anticipate and address attrition risk
Rich and his team understand that regularly listening to employees is the key to building an exceptional employee experience. Since 2018, the team has been utilizing Culture Amp to employ ongoing engagement surveys, pulse surveys, and exit interviews. They also host employee focus groups to collect insights from their employees scattered across the world and understand their unique pain points and needs.
This employee listening strategy benefited the company immensely throughout the COVID-19 pandemic and helped inform many new high-impact people programs and perks. Programs like flexible time off, complimentary wellness and fitness app subscriptions, backup childcare, and a home office stipend were launched in 2020. These initiatives, paired with empathy and compassion from company leaders, helped the company and its employees ride out the worst of the pandemic together. In fact, Nasdaq saw overall employee engagement increase 8 to 10 points in 2020 as employees acknowledged the company's efforts to keep them physically and mentally well. And this high engagement has been sustained into 2022.
But while most companies started to experience the effects of The Great Resignation in 2021, Nasdaq has remained relatively unscathed. While the company saw a slight increase in voluntary employee attrition from 2020 into 2022, these figures were on par with their pre-pandemic attrition rates. In fact, Rich said one of his colleagues likes to say that the company is experiencing "The Great Retention". Still, the Nasdaq People team wanted to do a more in-depth analysis of their people and engagement data to proactively address any workplace issues that could contribute to future attrition.
While Nasdaq is a data-minded organization, Rich recognized he had limited internal resources to pull and analyze Nasdaq's people data in-house as extensively as he wanted. His priority was to locate the root causes of employee departures while keeping individual employee sentiment confidential. "Making sense of people data requires a unique skill set that we don't have in-house. We have great data reporting, but not the ability to do factor or regression analysis. We couldn't have done that in-depth of an analysis without Culture Amp," he said.
Solution: Partnering with Culture Amp's people scientists
To run an in-depth Retention Analysis, Rich partnered with The Culture Amp People Science team, which offers strategic support to businesses and helps them comprehensively interpret their data and enact positive change. Using pulse survey data from January 2020 to April 2021, the report explored the predictive validity of one unique question on the surveys. Culture Amp's Lead People Science Analyst, Vivian Woo, led these efforts.
"Culture Amp's People Scientists helped us establish some frames and guard rails around what we wanted," shared Rich. "We honed in on one question around an individual's intent to stay to understand what kind of attrition our company actually saw after these surveys. We were then able to map individual responses back to team, department, and business unit levels to understand if any patterns were appearing across the organization."
For Rich, the goal of the analysis was to understand if respondents whose answers indicated they were actively job hunting actually had a high intent to leave the company. "If [this question] is predictive, we then need to know what their concerns are so can we proactively address it, or try to derive if we need to prepare for some turnover," Rich explained.
The report ultimately found that this commitment question has strong predictive power that can help Nasdaq anticipate whether individuals are likely to leave the organization soon. The Culture Amp people science team also shared three recommended actions with Rich and his team:

Explore exit survey results: Exit surveys are helpful sources of insight about departing employees, so use these conversations to understand why employees are leaving.
Link engagement data to exit survey: Consider running a follow-up analysis connecting engagement survey data with exit survey data to identify leading indicators of turnover.
Re-evaluate recruitment & retention strategies: Determine how you will adjust the overall Nasdaq talent strategy in response to these findings. Investments need to be made early, as it takes time to build up the effectiveness of these strategies.
"These actions can be generalized across any organizations that are experiencing upticks in attrition during The Great Resignation," explains Vivian. "The underlying theme is that it's important to look at data then take action."

Since "The Great Resignation" is likely to be a trend for some time, this report has helped the Nasdaq team gain more context into their pulse survey data so that they can take a proactive approach to retention. Armed with this knowledge, the team can target their efforts towards investigating what could be driving workplace dissatisfaction and taking action to address these areas now.
Results: Mobilizing managers to assess attrition risk
What Rich loves most about Culture Amp is that it's completely confidential. "It's completely anonymous from our side, and Culture Amp's people scientists are able to look at a specific group of employees like our sales team, for example, and see if there is a trend from what this group said when they joined the company, what their pulses said, and what their exit surveys said if they leave," explained Rich. "Culture Amp has the data to tie those dots together on their end, so we can research our own data while respecting the privacy of our employees," he added.
Using data from past 360-degree reviews, engagement and pulse surveys, onboarding and exit surveys in Culture Amp, Rich and his team have been able to build a comprehensive view of the Nasdaq employee experience. "Through the use of Culture Amp, we're trying to get better at really understanding our people,—their challenges, and what they care about—and how can we address their concerns so that we are retaining our talent," he shared.
One way they're working to improve the Nasdaq employee experience? Mobilizing the company's managers.
Historically, the role of the Nasdaq manager was transactional and process-oriented. Now, the company is asking managers to become true people leaders by teaching them the strategic skills they need to recognize, develop, and celebrate their employees. Rich and his team use Culture Amp to share anonymized engagement and pulse survey results with all managers with four or more employees, so they can use this data to better understand how to lead their teams while still maintaining confidentiality.
"Now our managers are seeing their own data, which is way more personal than us sharing broad organization-level findings. Managers can look at their results and ask themselves, 'Am I being the best manager I can be?'," shared Rich. "It's almost priceless to be able to get your managers this engaged in how they're doing and how they're impacting their teams in a data-driven way."
Today, Rich and his team are continuing to gather more information on why people are leaving the company and working to address areas of improvement as they arise.
A seasoned HR veteran, Rich knows this work is forever ongoing and that a healthy number of employees will always be coming and going. And still, he and his team are building a culture of data-based decision-making to foster positive organizational change and ensure Nasdaq remains a great place to work. After reviewing the data collected from their Spring 2022 Culture Amp People Pulse survey, in conjunction with Vivian's data analysis, Rich and his team plan to focus on three key focus areas that they believe will help positively impact the employee experience at Nasdaq: Belonging, Career Development, and Company Vision.
"It's important to remind yourself that people will always move on in their career and that's okay. At some point, we all have an expiration date on our job, or a desire to take the next step," added Rich. "It's my goal to make sure that the company is a great place to be. That way, even after they've left, our employees will talk highly of our company and some may even boomerang back, which we welcome."
Headquarters
New York, United States
CHALLENGE
Proactively anticipate and address attrition
SOLUTION
Partnering with Culture Amp's people scientists
RESULTS
Mobilizing managers to fight attrition
Build a world-class employee experience today