Case study
How Coles leverages employee feedback to build a people-focused culture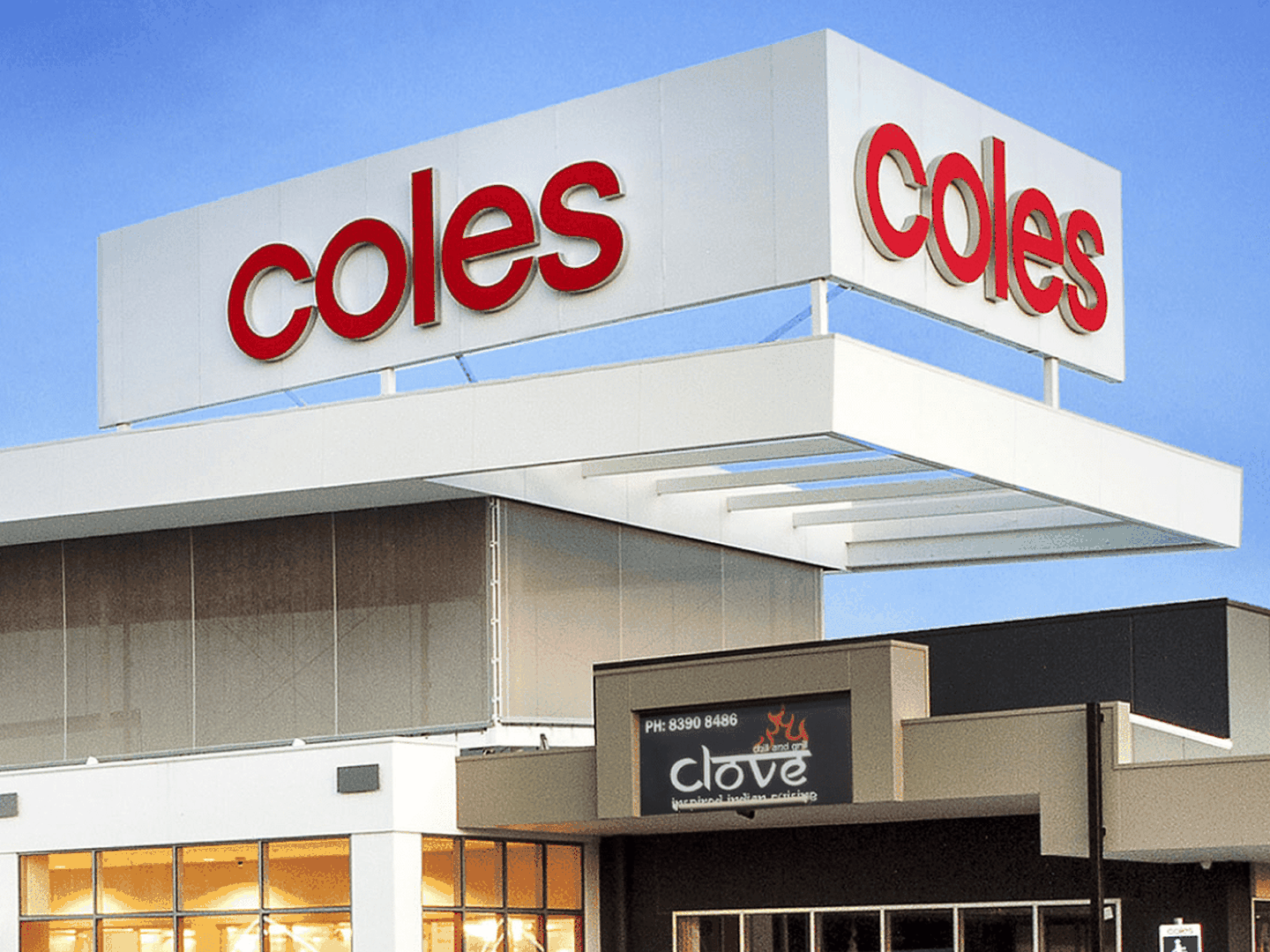 Statistics
125,000employees

6sub-brands

800+supermarkets
About Coles
Coles is one of Australia's most iconic brands, with its supermarkets having been a hallmark feature of the Australian high street landscape for over a century. Today Coles' portfolio includes more than 800 supermarkets as well as convenience and fuel sites, credit cards, insurance options, prepaid phone plans, wine and liquor stores, and exclusive fresh food brands. Recently, the COVID-19 pandemic highlighted the important role the organisation plays in Australian society and reaffirmed its vision to become the country's most trusted retailer.
But well before the pandemic, in the highly competitive retail space, Coles had been focused on ways to leverage employee experience to improve customer experience and continue to thrive in its second century.
Head of Culture & Capability at Coles, Hayley Eames, has been at the helm of this process. A management consultant in her past life, she has been with Coles for five years and oversees the design and implementation of employee engagement surveys and action plans using the Culture Amp platform.
Challenge: Improved engagement aligned to strategy
In 2018, Coles de-merged from its previous owner, Wesfarmers, and appointed a new CEO, Steven Cain, signaling a big change in the company's direction, sharpening its purpose toward 'helping Australians lead happier, healthier lives'.
This change was underpinned by three strategic pillars:
Inspiring customers – constantly meeting customers' needs through tailored store format offers
Smarter selling – Investing in technology-led stores and agile supply chains; and
Win together – uniting team members, suppliers, and the community
Prior to the de-merger, Coles had been using an open-ended feedback tool that provided valuable insight but lacked comprehensive, real-time data. Hayley's team wanted to give frontline leaders and managers greater capacity to improve employee experience.
The Solution: Listening and action part of Coles' vocabulary
In late 2017, Hayley's team considered multiple feedback solutions but quickly realised Culture Amp was the only tool that could offer immediate insights and empower line managers. Throughout 2018 and 2019, the new strategic direction was introduced, Culture Amp's tools enabled Hayley's team to embed employee feedback into this process.
"If we look after our team members, they can look after our communities and suppliers and help us 'win together'. It's all about the connection," says Hayley.
Coles began with an annual engagement survey – branded internally as mysay – together with a bi-annual pulse survey. These were rolled out via the company's intranet, mycoles.
Hayley's team has since added an employee exit survey and pivoted from their regular process during 2020 using Culture Amp's COVID-19 custom survey. In less than three years, engagement has become part of the company's DNA.
"mysay has become part of the company vocabulary. Leaders just talk about engagement and listening to team members. It's more positive than we could have imagined," says Hayley.
Results: A measurable, people-driven culture
Empowering managers
Since its first engagement survey, Coles has seen an engagement uplift of 10%. A crucial part of its success has been the ability to empower managers.
"Line managers have real-time data and the tool tells them where to focus attention. They can identify one thing and put three actions against that. Then we go back between surveys and look at how we are tracking. It's a reinforcing mechanism that's been incredibly successful," says Hayley.
Building community from the top down
Culture Amp tools have also played an important role in supporting the company's community-focused strategy. People & Culture has worked closely with executive leaders to focus on better communicating the company's vision and purpose. From April 2019 to April 2020, engagement against how well leaders communicated a motivating vision increased by 10%, while 'keeping team members informed' grew 14%.
"Every time our leaders have chosen a focus area, we've seen a really big uplift. That has become a self-fulfilling prophecy because they see it works. Right from the top, team members have got behind the use of the tool," says Hayley.
A practical, caring response in crisis
Culture Amp really shone at the beginning of the COVID-19 pandemic when Coles became the first retail organisation across the Asia-Pacific to use Culture Amp's emergency response template, a tool which proved invaluable in allowing the organisation to respond practically and with empathy to support team members and customers.
With retailers – particularly supermarkets – facing huge pressure to deliver on safety, service and product, executive leaders drew great comfort from the data, with 91% of Coles team members surveyed saying they could work from home successfully.
"We asked about the company's response, about working from home, and wellbeing, and our executive team was surprised by how highly we scored. It proved to them that they just need to keep listening and acting based on the data," says Hayley.
Coles engagement scores around systems and processes also increased 8% in one year, despite the additional complications created during the pandemic, including altered supply chains and operating hours, as well as moving over 3,000 office-based staff to working from home.
"Culture Amp gave us great insights around what was and wasn't working. We were quickly able to update some old technology and improve video conferencing. Digital teams knew where to invest their time," says Hayley.
"System and processes are usually one of the harder benchmarks to move because these changes take time. We have seen some amazing increases."
Partnering toward a full lifecycle of engagement
Looking beyond COVID-19, Hayley's team intends to become increasingly strategic in how they use Culture Amp, with more custom surveys in areas such as returning to work as we head out of COVID, as well as diversity & inclusion and wellbeing to cover the complete employee lifecycle.
Hayley has no doubt this will successfully unfold thanks to the relationship between Coles and Culture Amp.
"We've developed a great relationship with the Culture Amp team and they're now a critical part of our People & Culture capability here at Coles," says Hayley.
"The work hasn't been without challenges, but every time we get together, we're able to laugh and smile and get through things in a constructive manner. It's the best call of the week! Culture Amp has set a really high benchmark."
Want to hear more from Coles?
Find out how their HR team has worked together to arm every single people leader with the insights they need to drive action and great outcomes for Coles team members around Australia.
Watch now
Headquarters
Melbourne, Victoria, Australia
Challenge
Improved engagement aligned to strategy
Solution
Listening and action part of Coles' vocabulary
Results
A measurable, people-driven culture
Build a world-class employee experience today