Case study
How Brownes Dairy is preparing for growth with industry-leading performance and engagement framework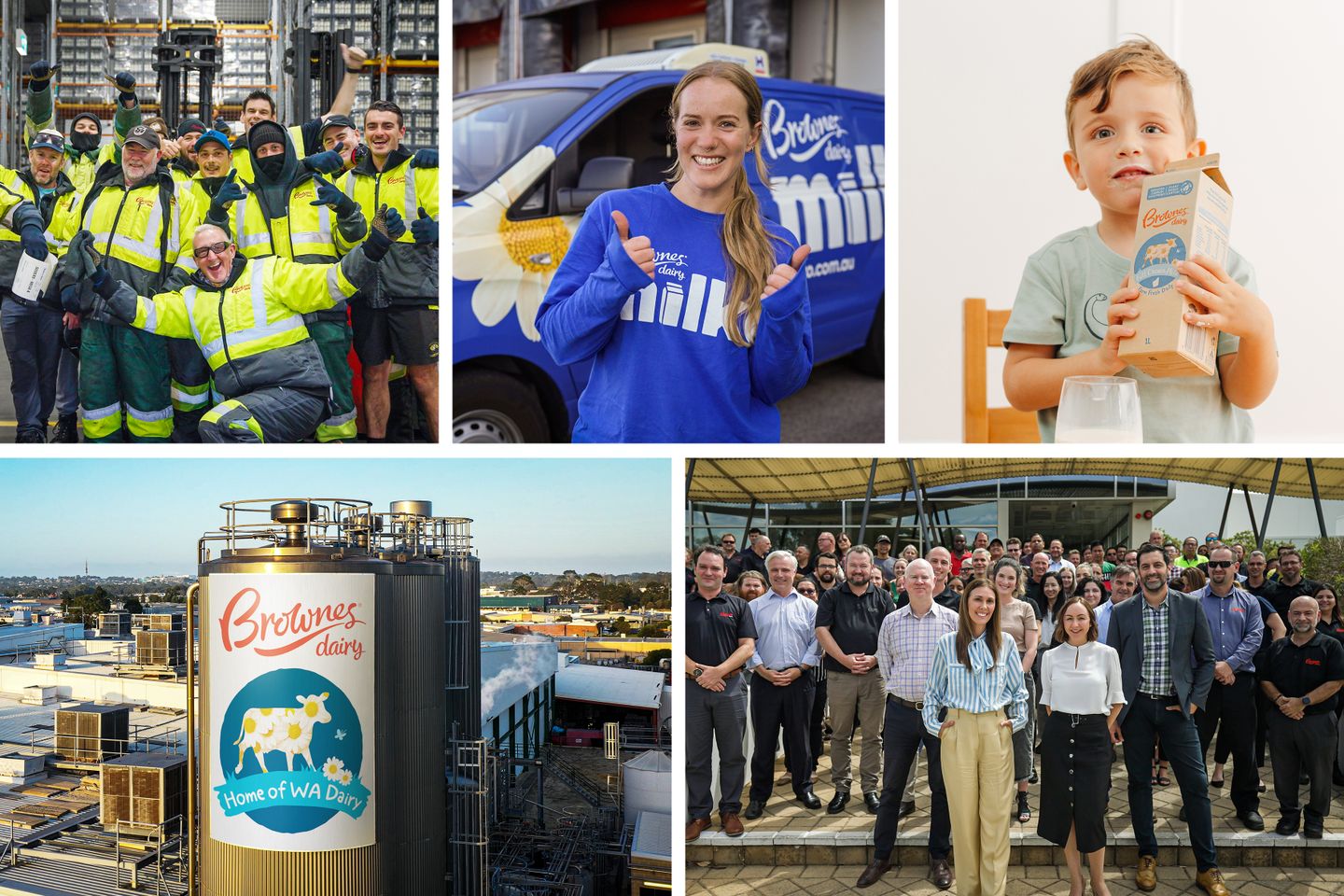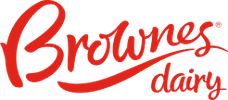 Statistics
250full-time employees

2days of work per week saved

20%increased participation in employee feedback initiatives
When Brownes Dairy embarked on an ambitious growth plan under a new CEO, it partnered with Culture Amp to understand and improve its people function by ushering in industry-leading employee feedback methods. Today, Brownes Dairy relies on Culture Amp to gain full visibility over employee sentiment and performance matters, to enhance its culture and inform people strategy.
Background
Brownes Dairy is Western Australia's oldest and most iconic dairy company. Established in 1886, it is a family household name, started by Edward Browne as a small dairy farm in what is now Shenton Park, a suburb of Perth.
The company's mission is to create better food for a better future. With plans to triple the size of the business and expand internationally, the brand remains committed to sustainability, product innovation, and staying true to its West Australian roots.
Organisational culture is at the heart of these ambitions. David Paone, Senior People & Culture Advisor, has taken a lead on this since 2021 by expanding Brownes' performance and engagement initiatives in partnership with Culture Amp, with the support of CEO/MD Natalie Sarich-Dayton.
Challenge: Shifting from time-consuming and clunky feedback systems
In 2018 Brownes Dairy implemented its first iteration of digital performance management via its existing HRIS system. Prior to that, it was all paper and discussion-based. At the time, it made sense to use the existing platform to maintain familiarity for users, but it was soon evident the functionality wasn't aligned with Brownes' organisational ambitions.
"We were having some issues. The system was clunky, people were losing data, we had workflow issues, there was a lack of reporting, it was not fit for purpose. The employee experience meant we didn't have buy-in from staff," explained David.
Engagement was done through a static survey tool, without rigorous reporting or anything to benchmark results against. With a workforce that is both dispersed and diverse - from corporate staff to warehouse - the lack of insight made it difficult to track culture and act on the needs of its teams.
In 2021, when Natalie was promoted from Sales & Marketing Director to CEO/MD, she was eager to 'draw a line in the sand' on culture.
"I wanted to see change from the previous chapter, and be able to go back annually to see that we are heading in the right direction," she said.
Brownes Dairy turned to Culture Amp to support the organisation in gaining richer insights in an employee-friendly format. The partnership began with a company-wide Engagement survey in 2021. In 2022, the company added Culture Amp Performance to the mix to simplify and streamline how performance reviews were managed.
Solution: Create a simple and actionable performance and engagement framework
Switching on Culture Amp was transformational for Brownes Dairy, instantly giving its leaders real-time, actionable insights into how employees are feeling.
"It's an awesome framework to lean into," said Natalie.
The addition of Performance across office-based teams really kicked things into gear. With Culture Amp's encouragement, Brownes established a consistent feedback loop that provided more opportunity for the company to proactively address the needs of people at all levels of the organisation.
Together, they executed:
Bi-annual Engagement surveys
Performance Management cycle
Brownes kept the implementation process simple using email and existing workplace communication platforms to encourage participation. David's team also ran individual and group training for employees and managers to help them find their way around the Performance tool.
Results: Increased participation in employee feedback, time-saving reviews, responsive and attuned culture
As a direct result of the insights they gain from Culture Amp tools, Brownes Dairy has delivered:
20% Increase participation in employee feedback initiatives
Saving two days per week with dynamic, objective and simple performance reviews
Increased organisational responsiveness driving a people-first culture
Meaningful conversations with managers
Increased participation in employee feedback initiatives
Since shifting from the previous HRIS, Brownes Dairy has recorded a 20% increase in participation of Performance surveys to a staggering 91% of eligible staff. The company is also sitting above industry standards with a high Engagement survey participation rate of 83% company-wide, and an engagement score of 74%.
"Culture Amp has raised the bar exponentially. Employees buy in and want to use it," said David.
Saving two days per week with dynamic, objective and simple performance reviews
Brownes Dairy has transitioned from subjective, lengthy and Excel-based performance reviews, to a richer, more dynamic and quick process.
"We used to sit there grading our staff. Now there is more structure, it's less subjective, and we're consistent across grading and departments," said Natalie.
David's team is enjoying this change more than anyone. Prior to introducing Culture Amp Performance, they would spend around two days each week on performance management, and much of this time was dedicated to trouble-shooting issues in the HRIS. Now thanks to the self-service functionality and great user experience, they can focus their time in other places.
"Performance reviews can be a process that employees don't love. We needed something easy and meaningful," said David.
Increased organisational responsiveness driving a people-first culture
One of the biggest 'wins' from Culture Amp has been the rich reporting functions which are allowing David and Natalie to be more attuned to the various teams' wishes and needs. Natalie is a huge fan of Culture Amp's heat maps and industry benchmarking.
"I love the heat maps! Segmenting by manager or by branch means you can really zone into teams that need more attention or teams that are high risk," she said.
Similarly, Culture Amp has transformed how David's time is allocated, equipping him to be more strategic in his role.
"I use Culture Amp almost every day. I'm a geek of the system and not afraid to say it. I am lucky to use it, it's helping me a great deal in my role," he said.
This has led to more focused work in departments like Warehouse, where safety poses a potential risk. If confidence in a team is low, leaders are quickly having conversations with management, looking at the calibre of the team, or initiating training.
"It's all on high octane," said Natalie.
Through insight from the 1-on-1s, Brownes is also increasing its focus on career pathing and succession planning.
"Between those conversations and the latest engagement survey, Learning & Development is now a priority area. We can't ignore the feedback as an opportunity area," explained Natalie.
Meaningful conversations with managers
Managers have been among the key beneficiaries of Culture Amp Performance. David's team has worked collaboratively with managers and senior leaders to develop a vision for how performance should look, and Culture Amp's data has been pivotal in the realisation of this strategy. A combination of peer and upward reviews, 1-on-1 manager chats, and self-service use of the platform, has armed managers with the right tools to have more meaningful interactions with their teams.
"We give managers as much detail as possible. Using Engagement and Performance together has really helped. Culture Amp is a fantastic way for managers to get a holistic view of an individual's performance. It brings an unbiased view from that year," said David.
It has also enabled managers to tackle difficult topics with ease.
"Previously our managers found it difficult to bridge the hard conversations. The template for 1-on-1s is extremely powerful. It starts that conversation with direct reports," added David.
As Natalie and David focus on super-charging growth and hiring more people, their goal is to reach an industry-leading 80% Engagement score within five years. They are also looking to expand the Performance tool organisation-wide and leverage more of Culture Amp's product suite.
Moving from no benchmarking and minimal analytics to the richness of data delivered through Culture Amp has been eye-opening for Brownes Dairy - a lesson Natalie wishes to impart on others.
"I love data! As a business, we invest a lot of money in data analytic tools, because you can only realise your ambition from insights. A company not collecting people data and developing a people strategy won't realise its vision."
Headquarters
Perth, Western Australia
INDUSTRY
Agriculture and food production
CHALLENGE
Shifting from time-consuming and clunky feedback systems
SOLUTION
Create a simple and actionable performance and engagement framework
RESULTS
Increased participation in employee feedback, time-saving reviews, responsive and attuned culture
Build a world-class employee experience today