Updates to better tailor your employee feedback program - Q3'19
Organizations come in all shapes and sizes—and so do employee feedback programs. This quarter we've focused on giving you even more control over how you can tailor Culture Amp to the needs of your business.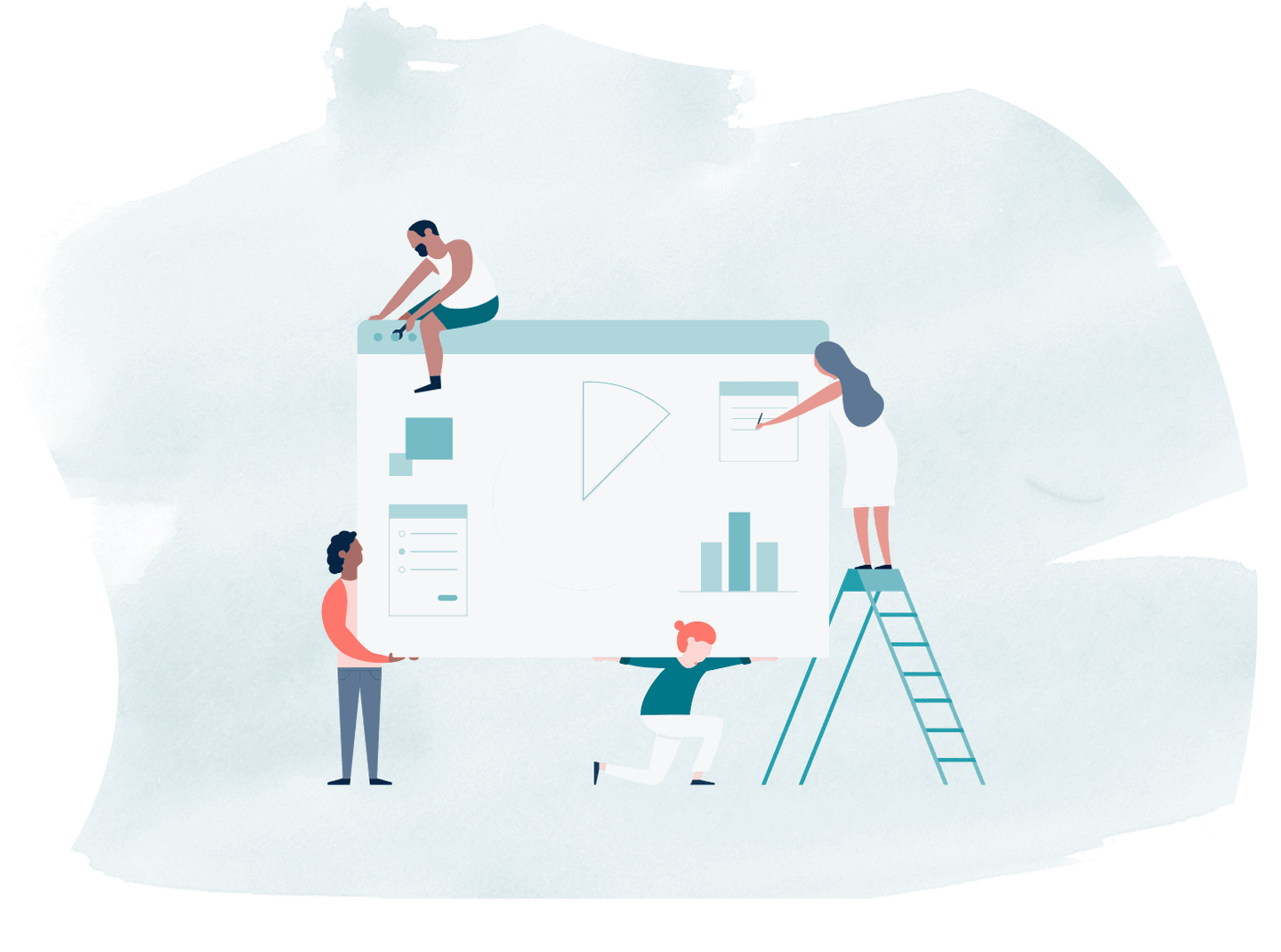 Let's jump right in.
What's new in Engagement
Build a better company with diagnostic, deep dive and pulse surveys with powerful analytics and action planning.
Visualize the complete employee lifecycle
Understand how employee engagement changes as your people progress throughout their careers. The new report shows your engagement results across different tenure bands. Use this new visualization to uncover new opportunity areas across the employee journey so you can better tailor your people and culture programs.  Learn more.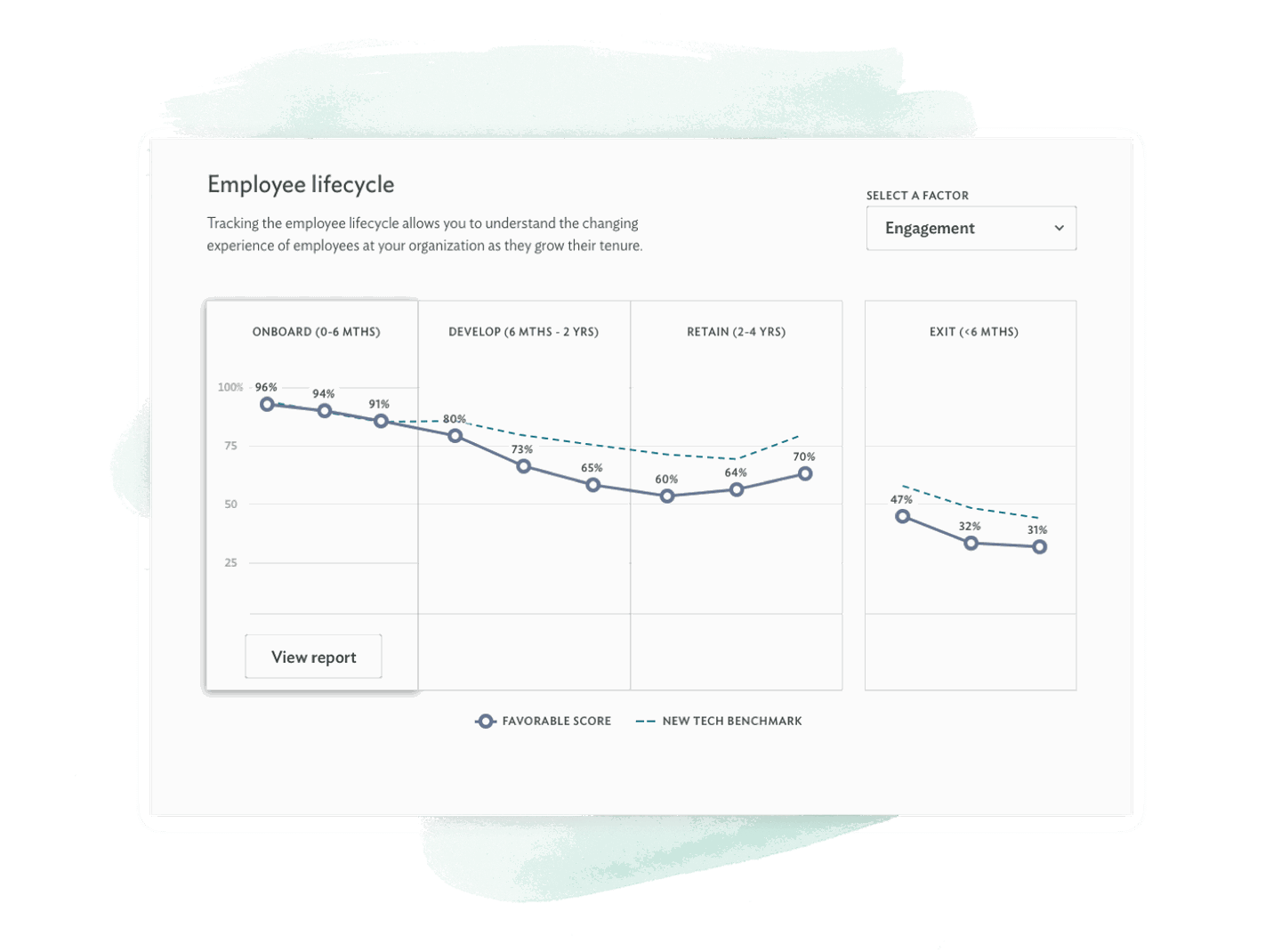 Delegate the right level of access with the survey creator role
The new Survey Creator role gives you additional control over who can create and manage surveys. Use this new role to share the workload with others and to encourage others to drive their own feedback loops. Learn more.
Uncover new detail with answer-based branching
Answer-based branching gives you the option to show additional questions based on a prior answer. For example, you can ask a follow-up question based on whether the person answered that they attended a training session. Learn more.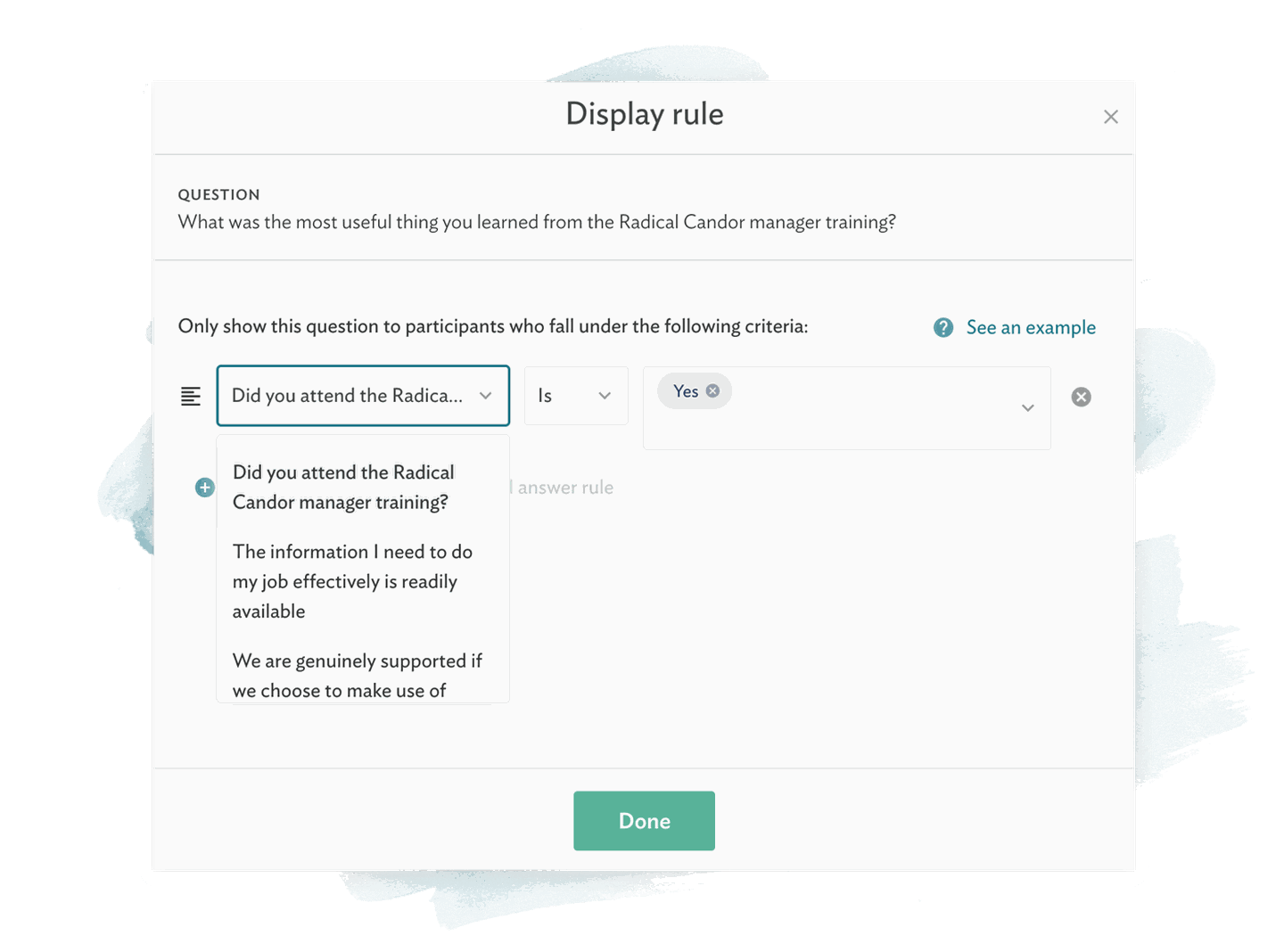 Find exactly what you need with saved comments
When reviewing thousands of comments, it can be easy to lose sight of comments that you want to refer back to. It's now possible to bookmark specific comments from your employees. This can be used for comments that require further attention or to call out examples that help to explain a particular experience. Learn more.
More control over the type of reports to share with managers
When sharing reports with managers, you can now choose to share only the summary report. The summary report distills to managers where they need to focus for their team. Learn more. Additionally, you can generate an export of the report participants to help drive action.
Assess change readiness and success with new templates
Designed by our People Science team, the new survey templates allow you to assess readiness and the success of change initiatives. Use these templates when embarking on transformation projects, or going through mergers or acquisitions. Learn more.
Performance diagnostic template
Before embarking on a project to redesign your performance management process, get objective insights into how your people feel about the existing process. The new diagnostic measures core factors found in a successful approach to performance management including developmental coaching, fairness, goal alignment, and continuous feedback. Learn more.
What's new in Performance
Truly develop your people with performance reviews, goal tracking, continuous development, and 360s.
Notify people using the Slack integration
Performance notifications are now included in our Slack integration. Send key notifications for Evaluations, Manager-Requested Feedback, and Self-Reflections through Slack. Learn more.

Stay informed with the Goal digest email
The new Goal digest email makes it easy to stay up to date with the latest activity for your personal, team, department and company goals. Learn more.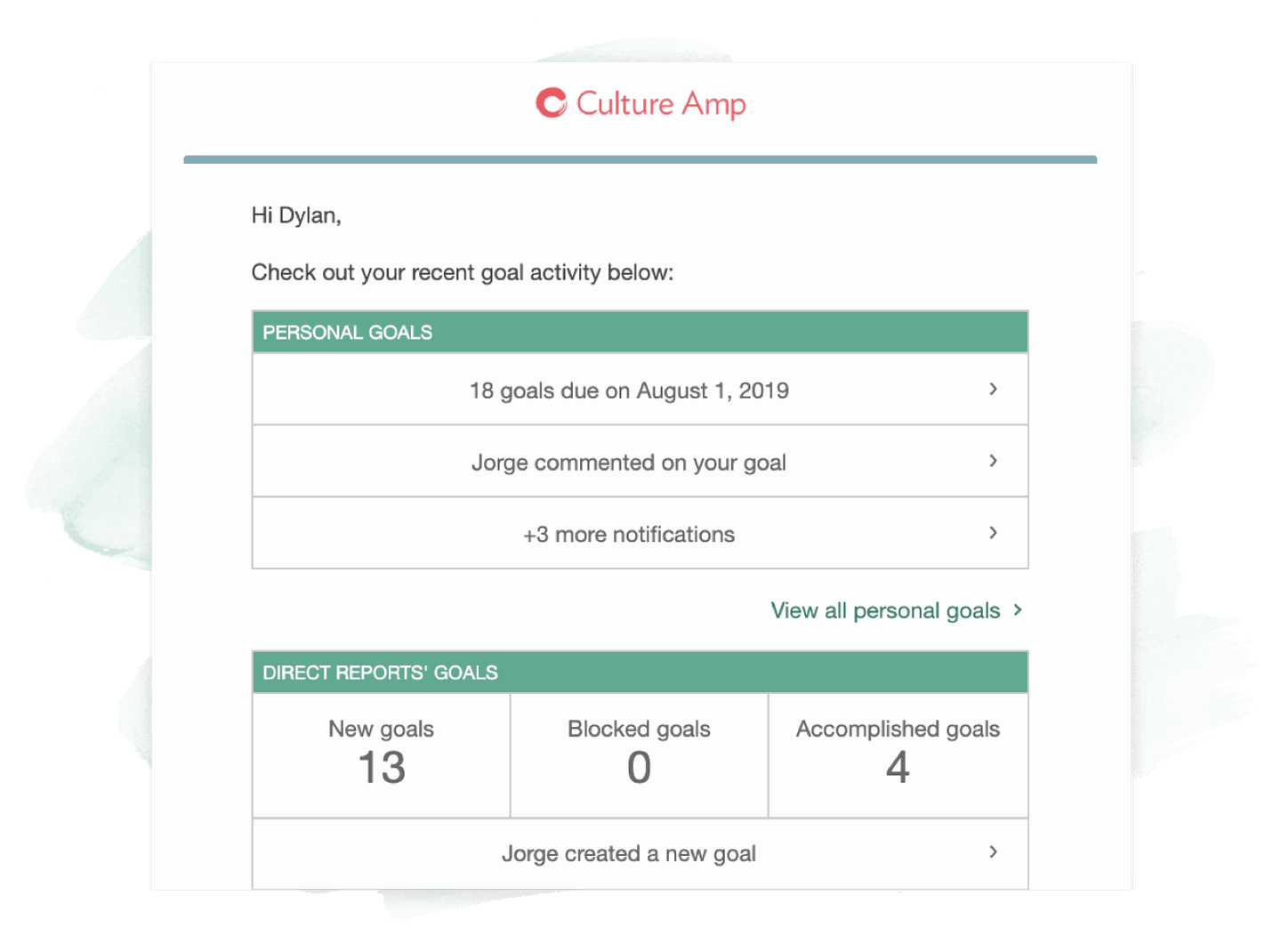 ---
See the latest product updates in action on Culture Amp Training—your one-stop shop for live training sessions and on-demand courses. New this quarter is the Understanding Engagement Results for Managers video and our Diversity & Inclusion course series.
As always, we'd love to hear how these updates work for you. Send your feedback to us at support@cultureamp.com. If you'd like to learn more about Culture Amp, let's chat.
Build a world-class employee experience today